Irish Style Black Emerald Float
Instead of the traditional green beer for St. Paddy's Day, try this delicious Kelowna inspired cocktail.

In Ireland, the locals love their stout on its own or topped up with some Ribena (blackcurrant juice) and often referred to as a "Stout & Black". This Black Emerald Float cocktail is inspired by the later with a Kelowna twist.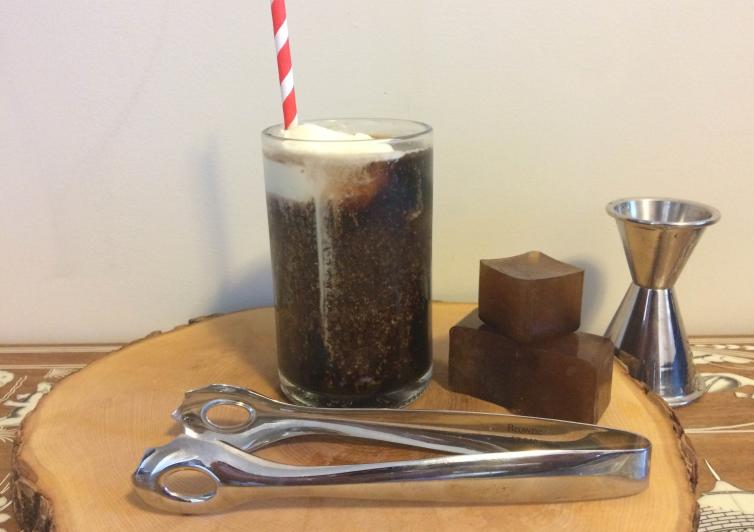 Recipe
1.5oz Spirit Bear Vodka (Urban Distilleries)
0.5oz Cherry or Blackcurrant Liqueur (Urban Distilleries)
4.5oz Oat N About Stout Beer (Tree Brewing)
3 Coffee ice cubes (Cherryhill)
1 scoop vanilla ice cream
Directions
In a large glass, add 3 coffee ice cubes and pour in the Vodka and Cherry Liqueur. Top up with 4.5oz of Tree Brewing Oat N About Stout beer. After a quick mix, add on top 1 scoop of your favourite ice cream.
Coffee ice cubes:
Using a square ice mold, pour in some cold coffee of your choice and freeze. - its that simple.
Tree Brewing Oat N About Stout Beer
Is a deep, full-bodied, black stout with notes of roast chocolate and hints of nuts. An addition of flaked oats creates a silky texture to the mouth feel of the beer. This stout is available from the Tree Brewing Institute while stocks last at 1346 Water Street, open everyday from 11 am.
Urban Distilleries Vodka & Cherry liqueur
This recipe features a locally distilled and award winning vodka. Urban Distilleries' Spirit Bear Vodka is handcrafted in copper stills in downtown Kelowna which undergoes a triple distillation process for a smooth taste. Their Urban Cherry Liqueur is a luxurious Okanagan Cherry liqueur, with intense local cherry fruit, which is perfect to enjoy with Sparkling or in this case, a Stout! The Distillery is located at #6, 325 Bay Avenue and open daily from 10 am.
---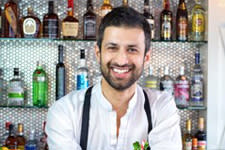 Harry Dosanj is a locally celebrated and award-winning mixologist, who loves supporting local businesses and creating seasonal beverages. Harry competed with contestants from 60 countries in the 2016 Diageo World Class Canada - West Regional Finals where he finished top 13 in the west and top 26 in Canada!
Check out Harry's work here:
Facebook: Bar Travelling Man | Instagram: @harrydosanj | Twitter: @harrydosanj