This year World Tourism Day is on September 27 and the theme is "Tourism and Rural Development" with the focus on celebrating the unique role that tourism plays in providing opportunities outside of big cities to preserve cultural and natural heritage all around the world.
I have lived in Kelowna my whole life and have had the opportunity to explore many of our surrounding rural communities. Recently, I took a 1.5-hour drive north of Kelowna to the small rural community of Cherryville. This is a trip that I would recommend to those visiting or living in Kelowna. Here are some highlights to explore in and on your way to Cherryville.  
From Kelowna on your way out of town, make sure to grab breakfast at The Jammery. The food here is to die for! My favourite is the Besto Pesto Benny. It comes with bacon, tomato, perfectly poached eggs, and is topped with their delectable pesto hollandaise and grated parmesan.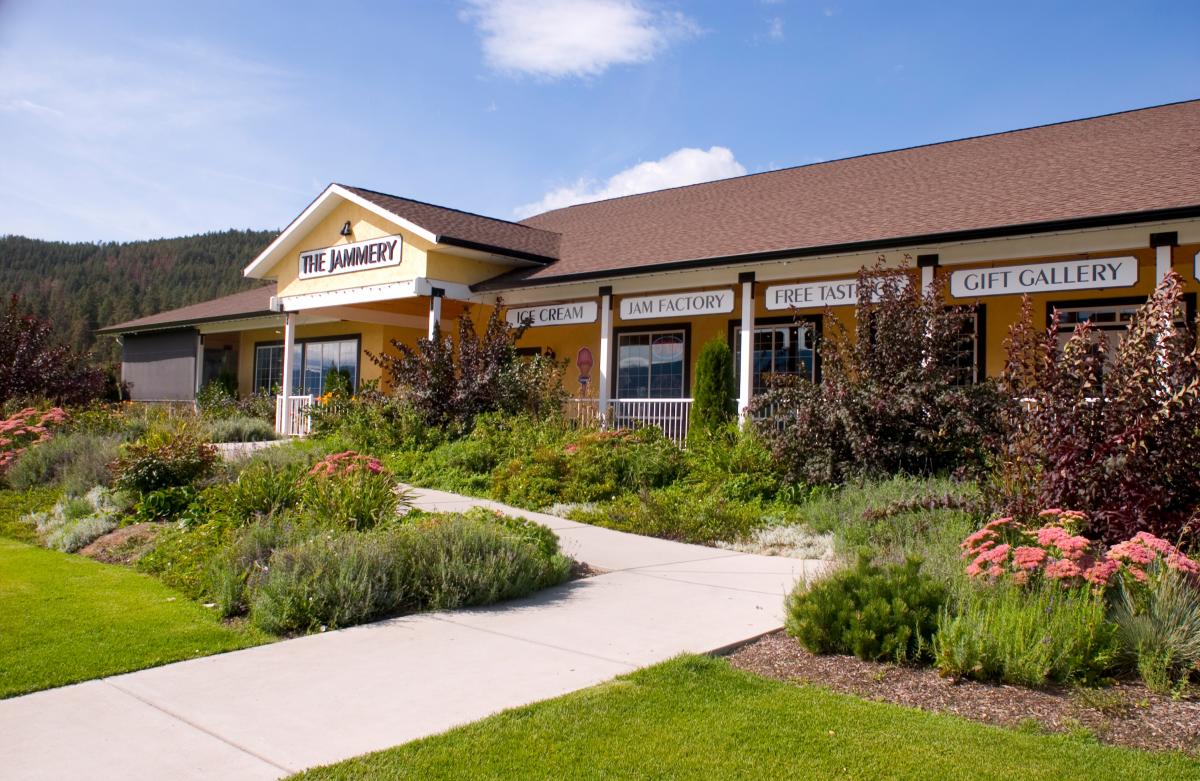 After breakfast, continue north on Highway 97 to the city of Vernon. Once you arrive in Vernon, you will take a right onto Highway 6. But don't leave Vernon right away, you'll want to stop at the Okanagan Science Centre. They have tons of different shows, exhibits, and they even have a planetarium!
Please note: Many businesses have operational restrictions due to COVID-19. Make sure to check with any local businesses before you visit them so you can travel safe and be prepared.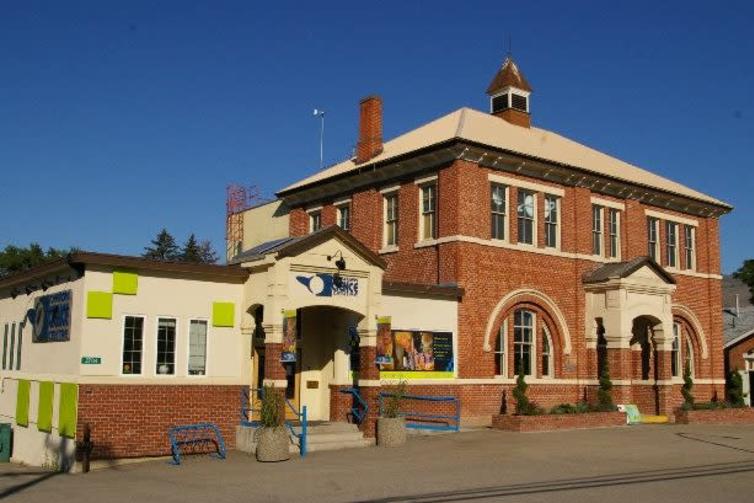 Photo by: Okanagan Science Centre
Once you have explored the Okanagan Science Centre, get back onto Highway 6. You will leave Vernon and pass through the small town of Lumby. Lumby has approximately 2000 people located on the edge of the Monashee Mountains. It is known for its many murals showing the history of the small logging town. Pop into the Lumby Visitor Centre where you can pick up a Mural Guide and begin your walk through a bit of the town's history.
Once you have made your way through Lumby, you will find yourself driving along the winding two-lane road through the lush green forest of the Monashee Mountains to your destination, Cherryville.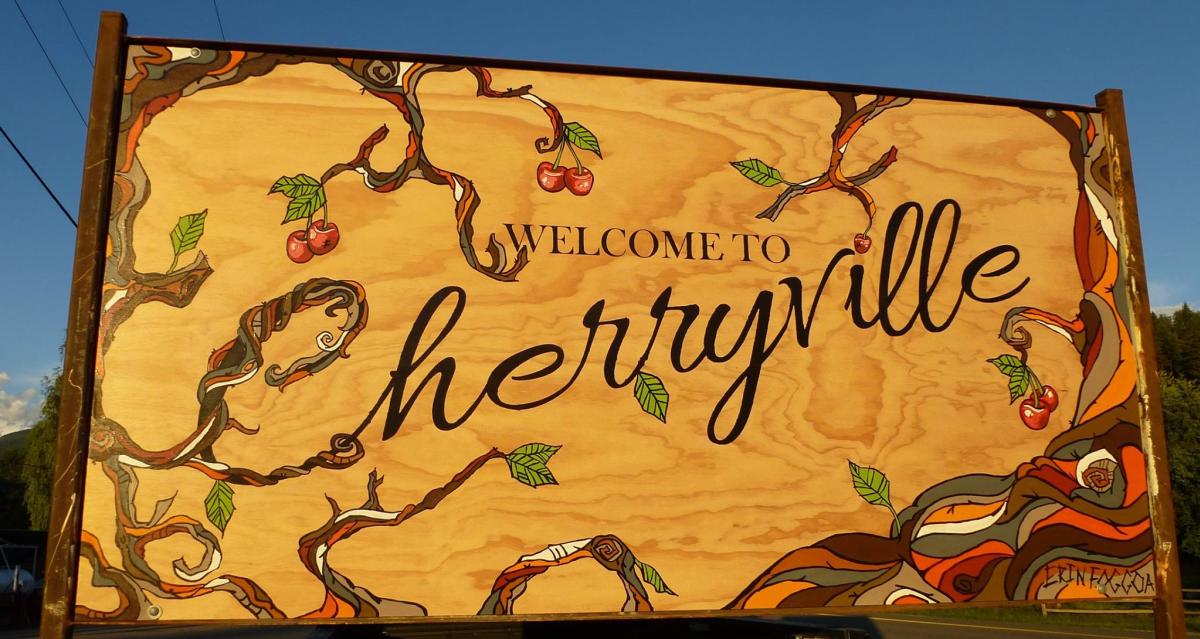 Photo by: Cherryville, BC
Once in Cherryville, you can choose what you'd like to do. If you are into golfing, you could play a round at the Cherryhill RV Golf & Roadhouse for a quick nine holes. Or if you are a history buff, stop in at the Cherryville Museum located at the Gold Panner Resort. At the Gold Panner Campground, there are eight kilometres of walking trails that you can explore, giving you access to both Monashee Creek and Heckman Creek. The Gold Panner Campground, to this day, is home to two active gold claims that are open to the public for a fee. If you do choose to visit, make sure you register at the office when you visit this little piece of paradise!

Photo by: Gold Panner Resort 
After all that exploring you will have likely worked up quite the appetite. Stop in at Franks General Store - they have delicious handmade sandwiches, samosas, sausage rolls, and more. My favourite is their turkey and swiss sandwich on a Kaiser bun. It is stuffed full of veggies and meat, and the buns are always fresh!
After you have thoroughly explored Cherryville, it's time to head back to Kelowna. The drive is simply beautiful so sit back and take in the scenery. Make sure to keep an eye out for animals on the road – you might even be lucky enough to see a moose on your way back to Vernon along Highway 6!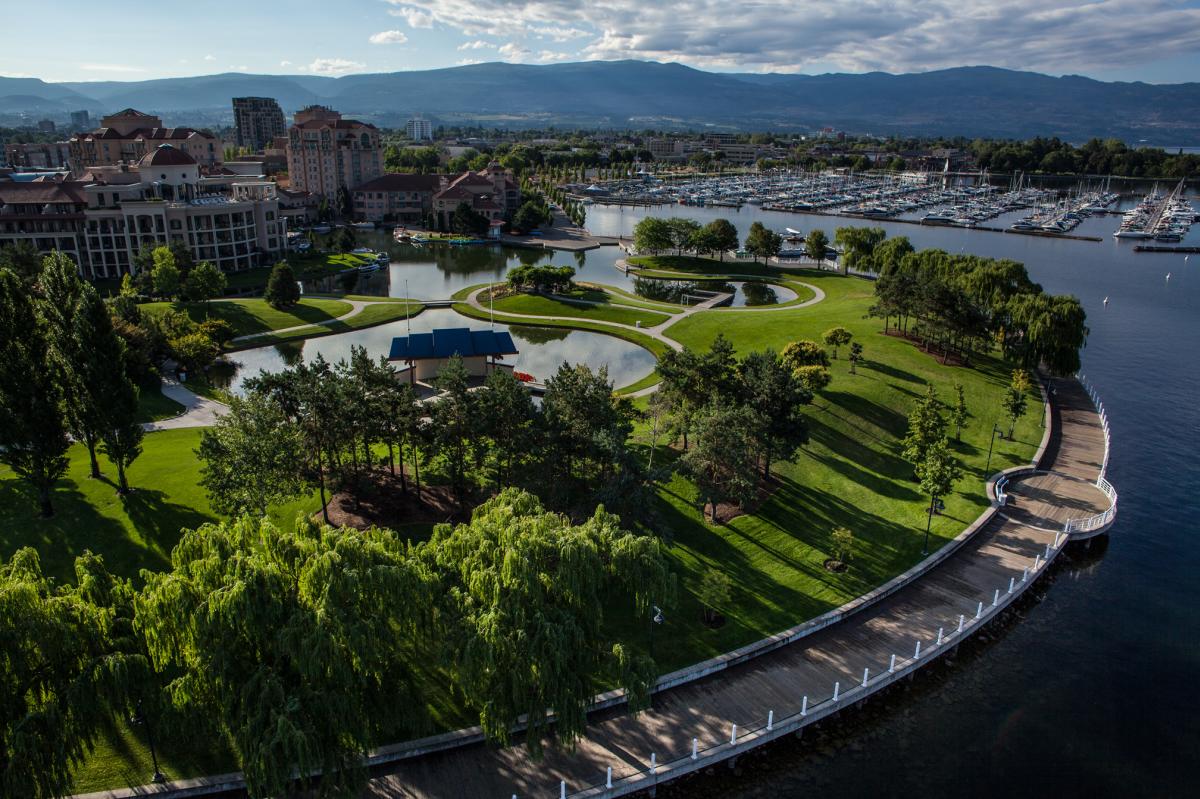 As you arrive back to the hustle and bustle of Kelowna, head downtown to cap off the evening with dinner. I always enjoy an evening stroll along Kelowna's downtown waterfront before visiting one of my favourite restaurants, Central Kitchen & Bar. Their menu consists of familiar favourites like burgers, pizza, pastas, bowls and salads but with a modern twist. They also have a variety of local wines and unique cocktails. If you're like me and love brie cheese, give their The "You + Me Do Brie" burger a try. Pair the burger with their truffle fries and you will be in for a treat.