They say the way to someone's heart is through their stomach. Whether you are visiting Kelowna, or if you live in the area, taking your valentine to one of the cooking classes at the romantic Mission Hill Winery in West Kelowna may be the perfect date night activity.  Besides… who wouldn't want to drink wine in class?!? Sipping on Okanagan wine is a part of this lesson!
We went to the Mediterranean edition of the cooking workshop series, and learned a variety of new cooking techniques and flavors. 
At arrival, participants were welcomed with a glass of the 2015 Reserve Pinot Gris.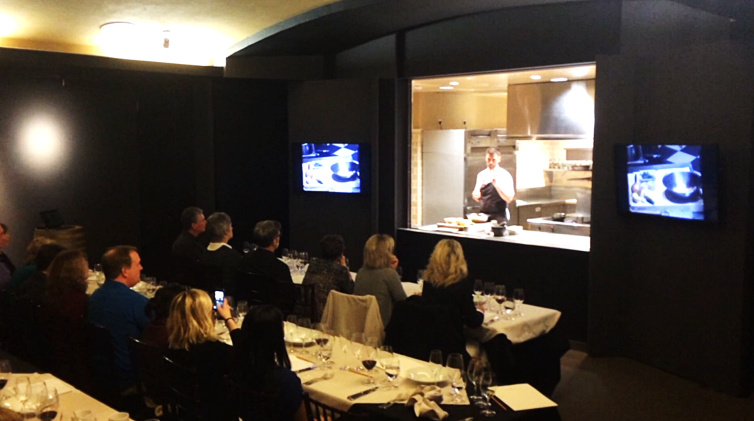 Upon entering the room, we were impressed with the state-of-the-art culinary theatre. All students were seated in rows in front of the kitchen. 
All five of the courses were paired with Mission Hill's award-winning wines, and the recipes were provided to the class beforehand to help everyone follow along. Throughout the class, Chef Adam Vaughan and Sommelier Arnaud Baril were always on-hand to answer any questions - a great perk, especially for visitors who may have questions about the wine and harvest from the Okanagan region.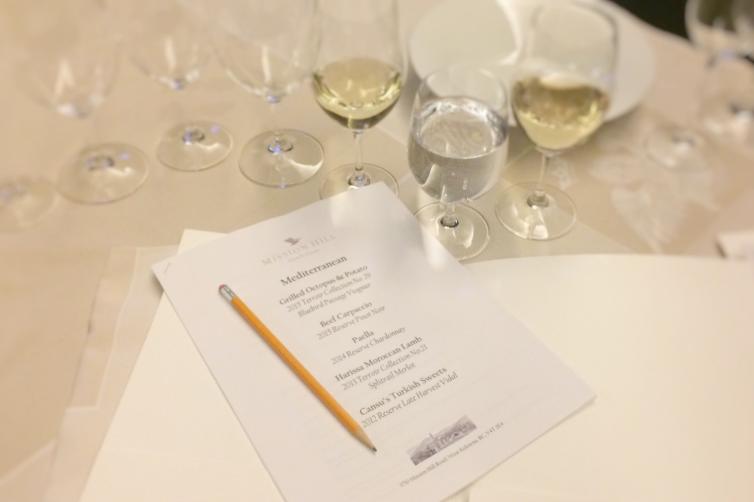 A take-home folder is provided to all students with recipes and information on the winery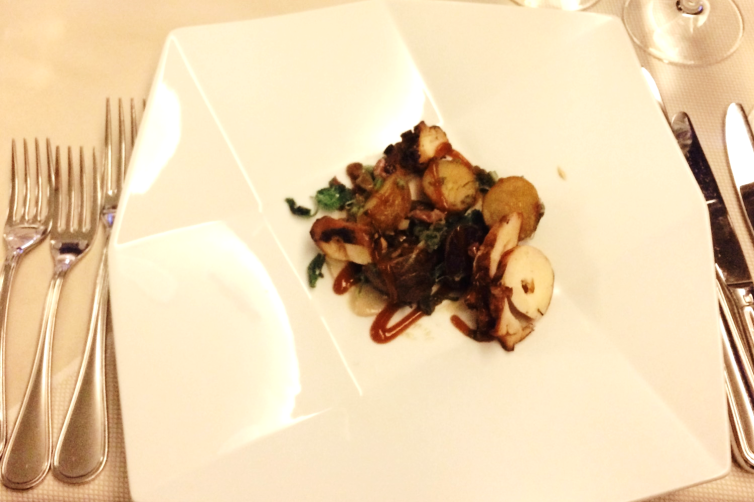 The first course, grilled octopus, was one of our favourites.
We've never tried making octopus at home as it seems quite intimidating. But now that we've learned a few tips and tricks, it seems like it can be done! The 2015 Bluebird Passage Viognier was the pairing, and it enhanced the natural saltiness from the octopus. Most of the class agreed the octopus was so tender, it tasted more like chicken. Some other delicious dishes we learned to make included: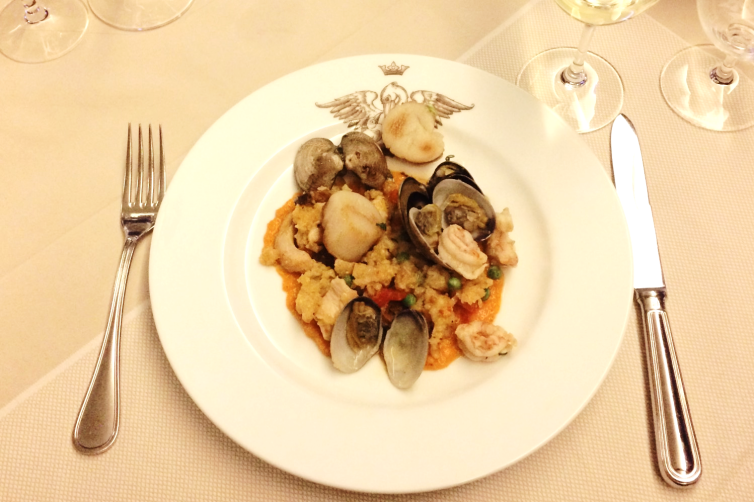 Paella, a traditional Spanish dish with clams and prawns was also a part of the meal.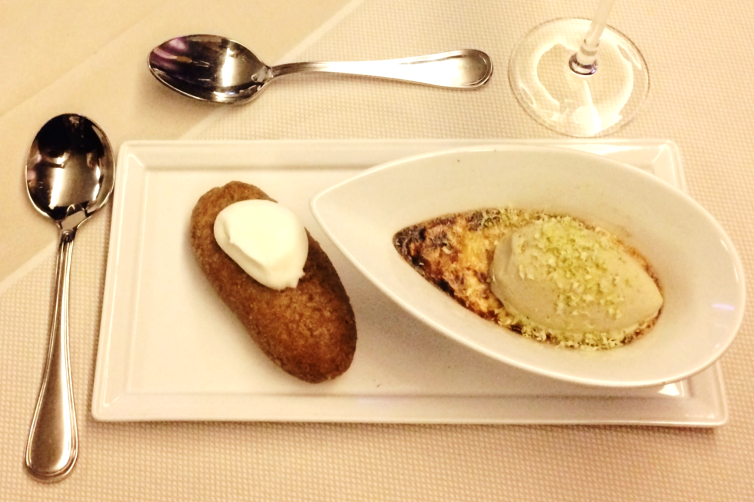 Almond cookies and rice pudding topped with pistachio ice cream.
The dinner finished with delicious Turkish Sweets paired with the Reserve Late Harvest Vidal. Sommelier Arnaud Baril explained how the hardiness Vidal grape makes it a good choice for making dessert wine.
Besides the unforgettable meal, our favourite part of the evening was the interaction between the chef, sommelier, and the students. The class was encouraged to ask lot of questions, making the evening not only fun but very informative.
The cooking class series covers a different theme every lesson and the classes sell out quickly. To view upcoming culinary classes at Mission Hill, visit the Tourism Kelowna calendar of events. We recommend to reserve your spot early online.
---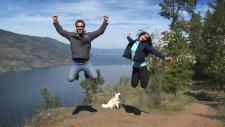 Wesla Wong & Duane English are meteorologists based in Kelowna. When not looking at weather charts, you will find the couple skiing, playing music or hiking with their dogs - enjoying everything that the Okanagan has to offer.