Kelowna is home to the largest Pride Festival in the BC Interior, and this year's events are sure to be bigger and better than ever. Here's everything you need to know to help plan your trip to Kelowna - including where to stay, eat, and activities you can do outside of Pride. Best of all, all of these businesses are 2SLGBTQIA+ friendly.

Stay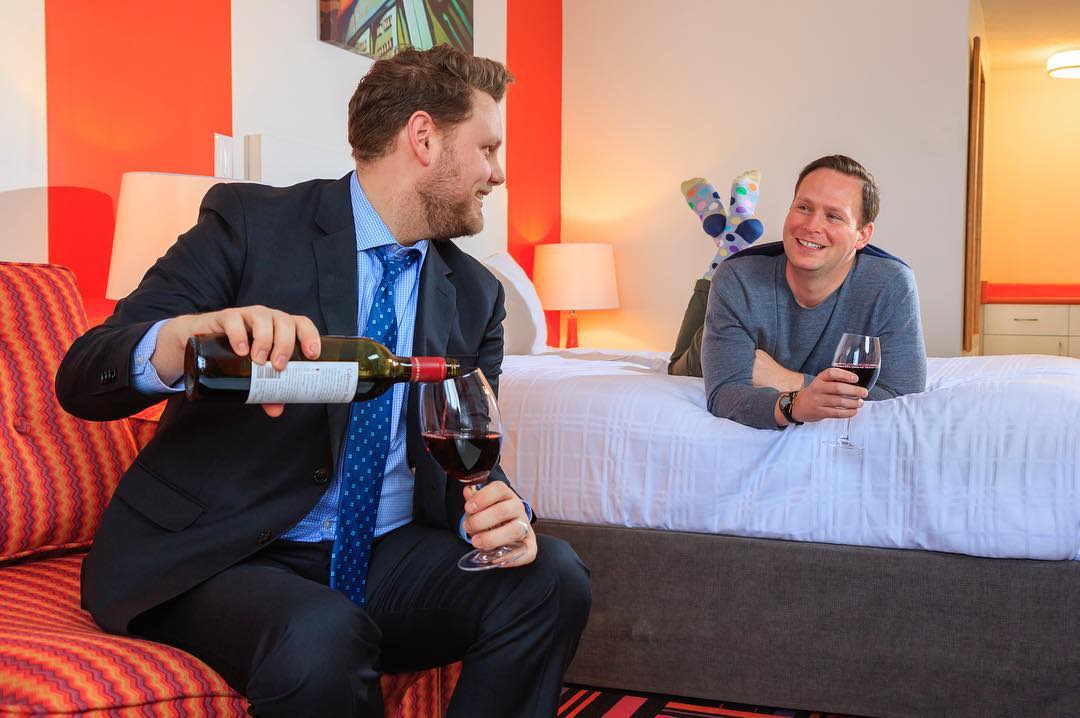 Located directly across from City Park and overlooking the lake, you won't be disappointed if you book your stay with Hotel Zed. Not only are they right in the heart of downtown, but they're also just a block away from some of the hottest restaurants in town. They are extremely 2SLGBTQIA+ friendly, and dog-friendly as well! Their rooms are super cute and retro and they have great amenities - an outdoor pool, a rooftop patio, a ping pong lounge, and free bike and roller-skate rentals!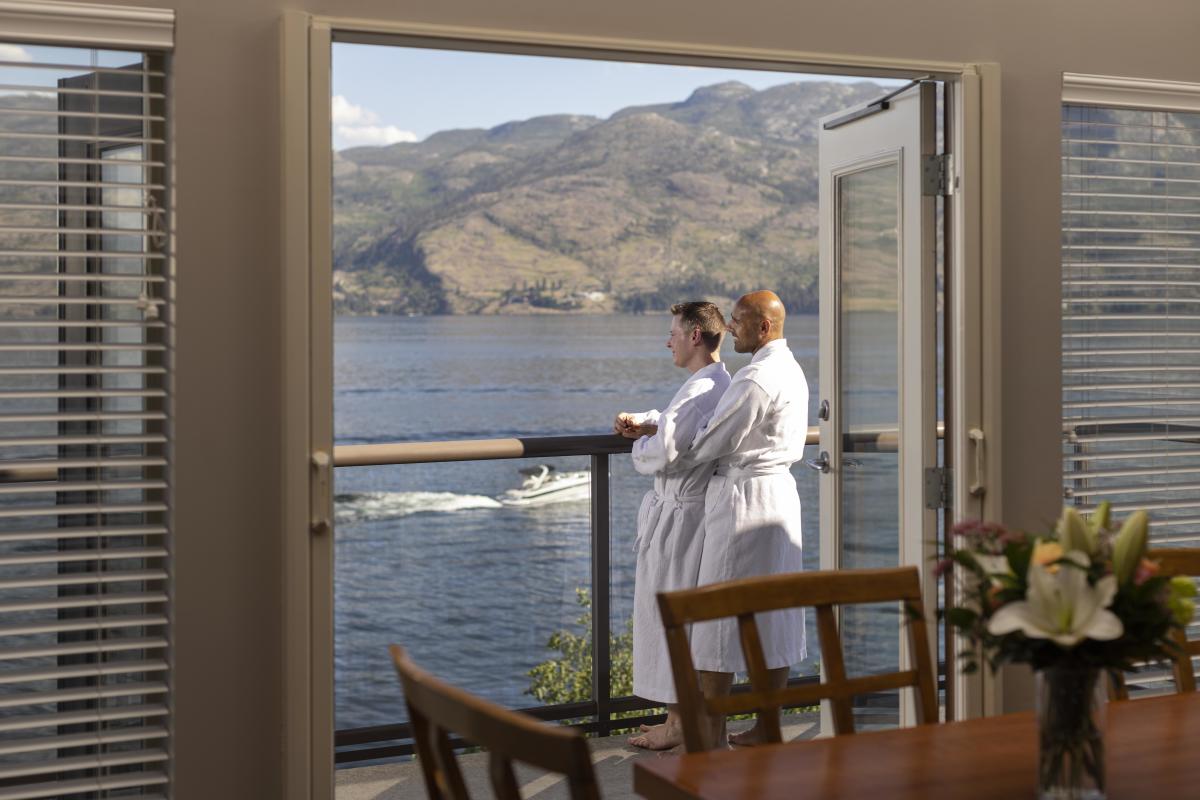 Photo by: Shawn Talbot Photography 
The Cove Lakeside Resort is a great place to stay if you're looking for more of a quiet and relaxed vibe, but they also have plenty to offer should you want to adventure out of their spacious suites. They have an outdoor pool as well as a waterslide for the kids - and basketball, tennis, and a fitness room onsite as well. You'll also find LakeSurf Okanagan marina down at the lake where you can rent a variety of fun water toys such as boats, wave-runners, kayaks, and paddleboards. Head back inside to indulge in a massage or body treatment at their Spa, followed by a delicious dinner at their restaurant - The Landing Kitchen + Bar.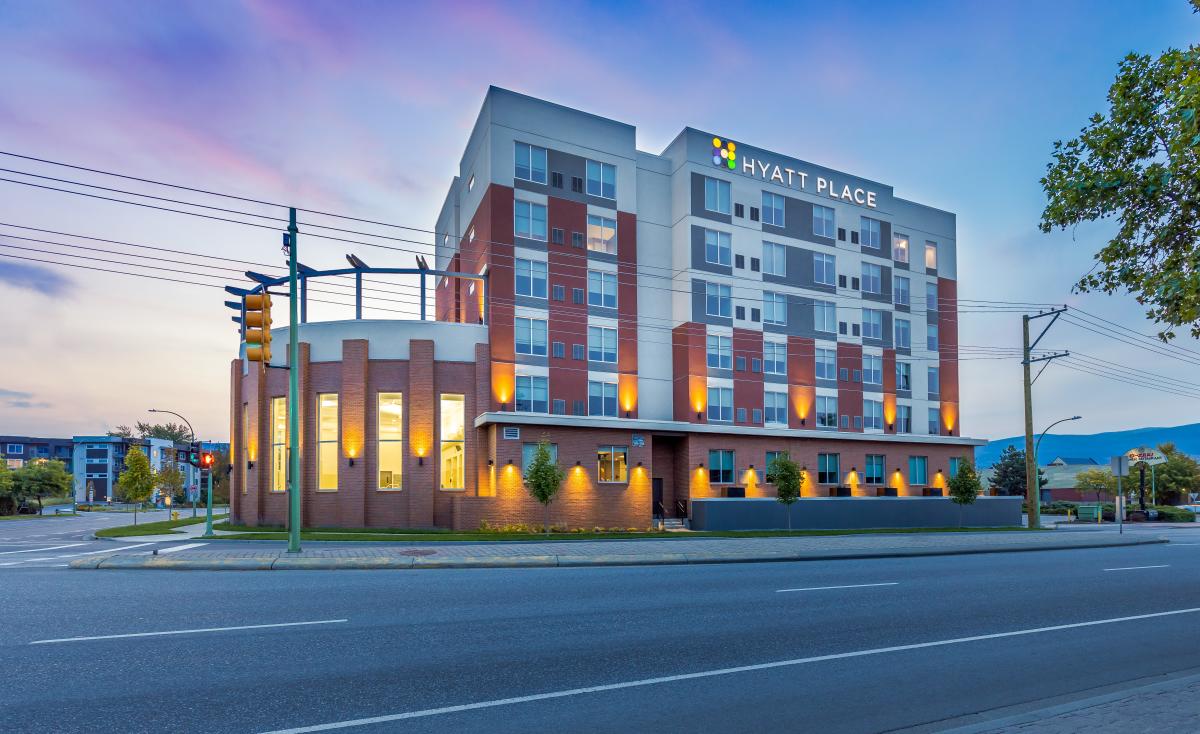 Right in Central Kelowna, Hyatt Place offers great room options for people and families of all types. My wife (a t6 paraplegic) and I stayed at the Hyatt last year and they are one of the most wheelchair-friendly hotels that we've ever stayed in. Their rooms are spacious, the beds are comfy, and they offer free breakfast! They have an indoor pool (with a lift), a fitness centre, and pet-friendly rooms as well. They also have a great restaurant onsite - The Placery, where you can enjoy artisan pizza and a variety of other menu items. 

Eat
You can't come to Kelowna for Pride without eating at Friends of Dorothy! The Okanagan's very first 2SLGBTQIA+ lounge is a very special part of Kelowna's downtown. It's a space where you can enjoy some delicious cocktails and food, all while singing along to a drag show at the same time. Whether you come for the 2SLGBTQIA+ scene, the entertainment, or if you just want a place to have brunch with your friends, everyone is welcome at Friends of Dorothy.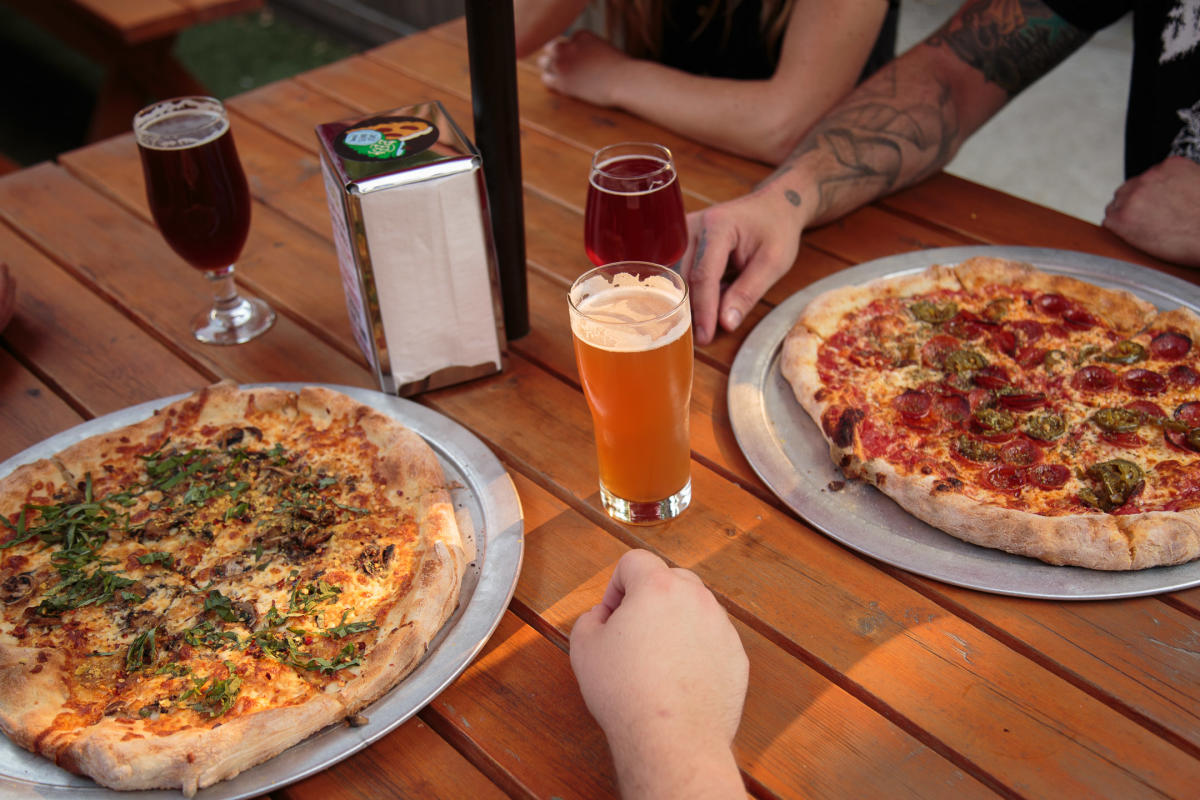 Photo by: BC Ale Trail
If freshly made pizza is what you're looking for, you need to check out Jackknife Brewing! They have several gourmet pizza options available (I recommend adding a drizzle of their hot honey!) and of course a variety of beer to choose from. They have a cozy tasting room and a bright patio, and they really focus on creating a comfortable and safe space for everyone. They also support the Diversity in Brewing program, which offers scholarships to BIPOC or 2SLGBTQIA+ folks who are looking to get into the brewing industry.

Explore
Kelowna really does have something for everyone, and there's plenty to do here outside of Pride events.
You can explore several breathtaking hiking trails, sip award-winning wine at one of the many wineries, or relax on the sand at one of the beaches (there's a great dog-friendly one right downtown) around the city.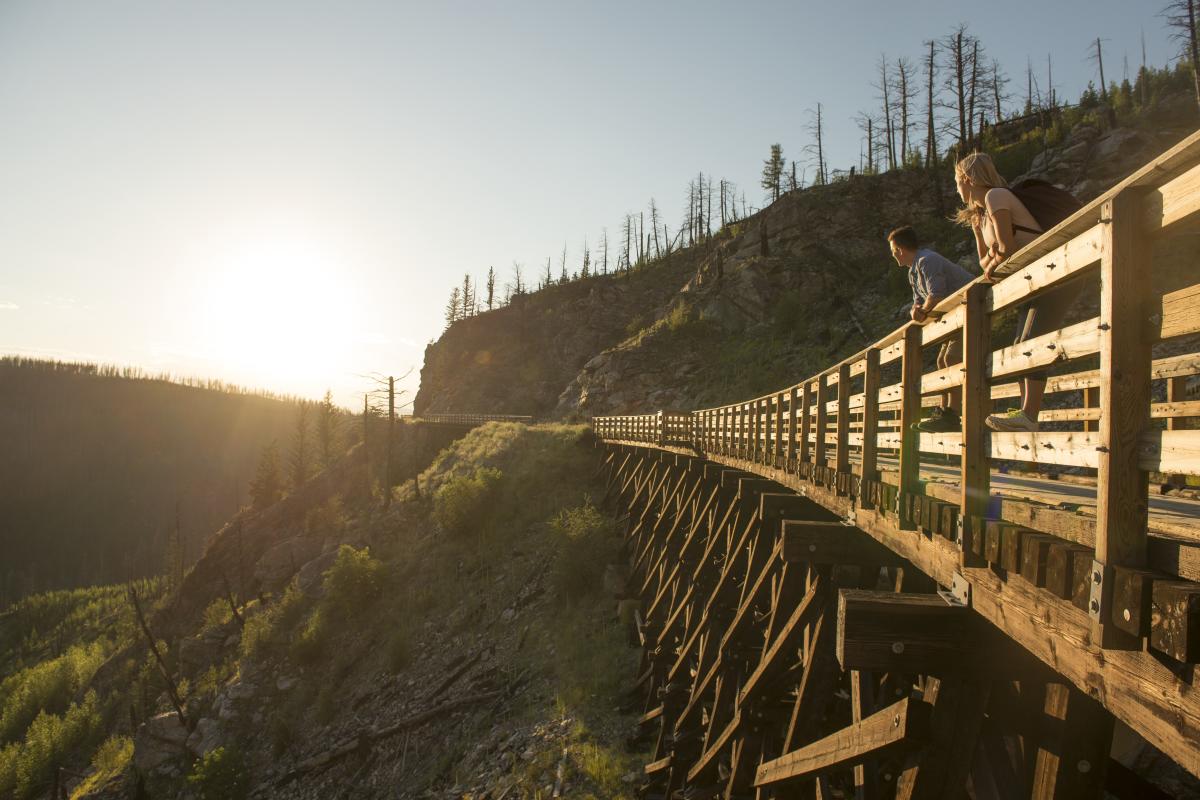 Photo by: Destination BC
Spending a day at the Myra Canyon Trestles is a must-do when visiting Kelowna. It's a 40-minute drive from downtown but well worth it. You'll drive past orchards and vineyards so you'll have plenty to see, but the best views will be on your hike or bike along the trestles. You can rent bikes from the rental shop at the start, or bring your own if you have them with you. They also offer guided or self-guided tours. There are two tunnels and eighteen trestles in total, whether you want to see a few or all of them depends on how far you want to go - this stretch of the KVR Trail is 12km one way. 
The Okanagan Heritage Museum is another cool spot to check out while you're visiting Kelowna. Their exhibits range from exploring how the Okanagan Valley was formed and why it supports a vast array of biodiversity to insight into the syilx/Okanagan history and connection to the land. Plus, they have fun activities for the kids and an incredible history of Pride display.
Do you love theatre? Book tickets with The Kelowna Actors Studio - a 230-seat theatre with full table service available so you can enjoy food and wine while you take in a rendition of some of the world's most loved Broadway shows.
 
The Kelowna Pride Festival started over 25 years ago and has since grown to attract over 12,000 people each year. You can find more information and a detailed event schedule about Kelowna Pride on their website - www.kelownapride.com