The Okanagan Valley has been supplying food for its inhabitants long before Father Pandosy first planted apple trees at his French Catholic Mission. Indigenous people foraged and lived off the land for centuries. However, with those tree plantings, agriculture took hold in 1859 and has since become a pillar of our community, with more than 870 farms in the Central Okanagan employing nearly 5,000 people. (Census, 2016).
Out of all the crops produced, cherries are one of the most well-known with 95% of all Canadian cherries are grown here in British Columbia.

Leading Local Research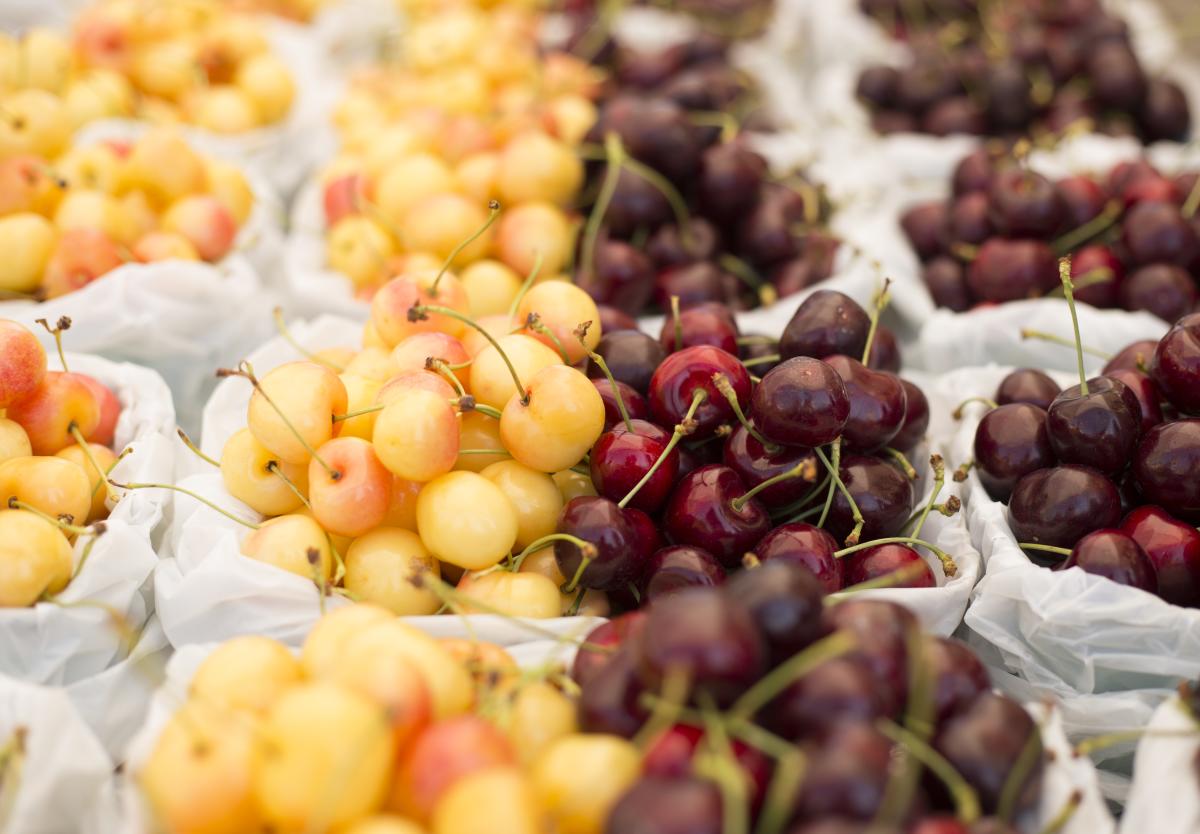 The Okanagan is not only home to approximately 5,000 acres of cherry orchards, but also a world leader for agriculture research and development.
"A vast majority of the cherry varieties grown across the world are Summerland varieties," said Dr. Amrit Singh, a research scientist at the Summerland Research and Development Centre.
Scientists have been working to enhance cherry quality for decades utilizing leading cross-breeding techniques that result in better quality fruit. From developing disease resistant and later ripening varieties, to improving fruit size and flavour profiles, the innovative work being done at the research centre has contributed to the long-term success of the industry.
The most commonly available varieties that were developed at the Summerland Research & Development Center include Satin, Cristalina, Skeena, Lapin, Sweetheart, Staccato, Sentennial and Sovereign. Individual growers also have their own varieties that offer diverse characteristics and market opportunities.

Global Demand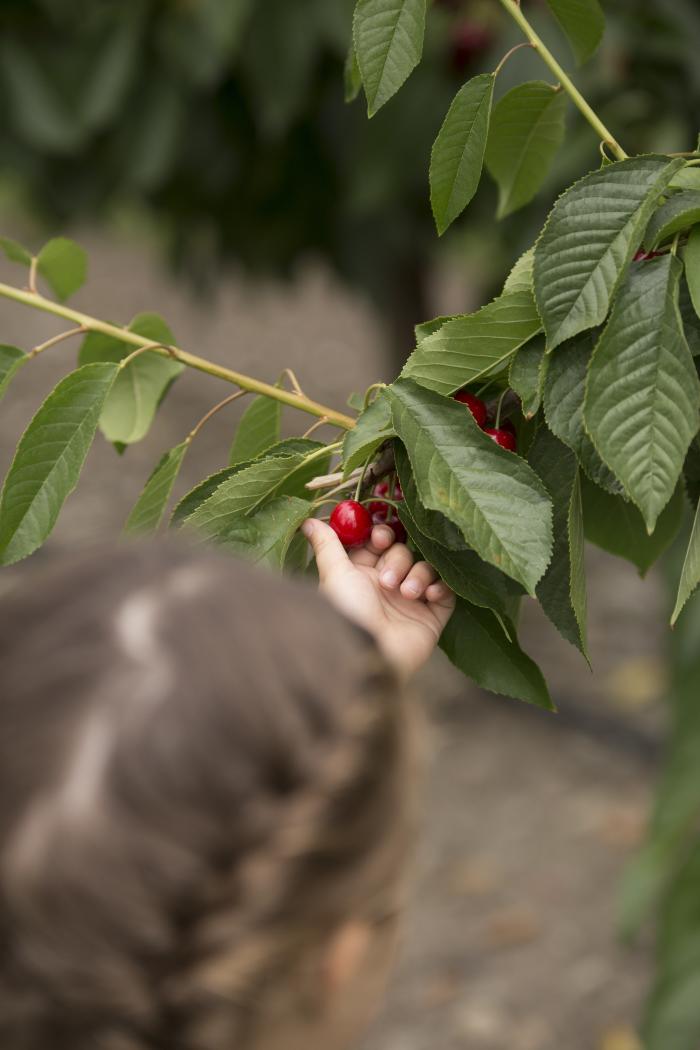 Photo by: Matt Ferguson Photography
The demand for Okanagan cherries has been steadily increasing in recent years. Although China and the USA are the largest markets for BC cherries, these local delicacies are exported to more than 30 countries around the world.
Kelowna-based Jealous Fruits has been one of BC's premier cherry producers since 1903. At each of their 13 local orchards, the team has one goal - to produce cherries of the highest quality for their customers and that philosophy continues into their new 140,000 square foot Ellison Lake production facility. Located 5-minutes north of the Kelowna Airport, this new facility allowed Jealous Fruits to upgrade their equipment and further enhance their quality measures. From 28 lines of advanced optical sorting technology that allows them to identify and sort out any damaged fruit, to the first automatic palletizers in North America to ensure that the fruit is treated as gently as possible, every aspect of their facility was carefully designed to enhance both efficiency and quality for their customers worldwide.
"It's a growing industry," said owner David Geen. "Seventy-five per cent is sold outside the country, but that money is coming back into the country and that's a great contributor to the local economy."

Locally Loved
Photo by: Nic Collar Film
Although Okanagan cherries are loved by many around the world, no one loves them more than the local community.
Whether taking Instagram-worthy blossom shots in the spring, experiencing one of the many u-picks in July and August, or just picking up a pint at one of the more than 15 local orchards and markets in the summer, we can consider ourselves lucky to live in this bountiful region.
For more information about our local growers and the growth of agriculture in the Okanagan, click here.