Imagine sipping on Okanagan wine while enjoying the sound of talented voices serenading your soul! Several of the Kelowna-area wineries take advantage of the valley's warm and dry summer weather and host outdoor concerts. Here is a list of wineries that host both local and well-known international artists.
House of Rose Winery: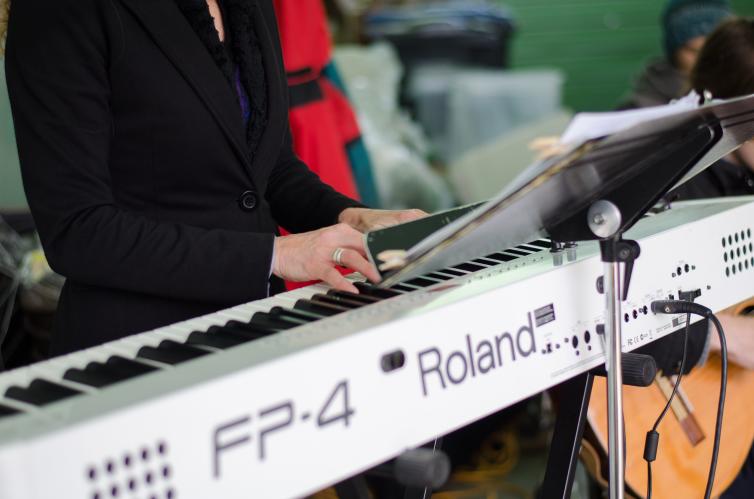 Photo by: Karlee Tess Photography 
Located in East Kelowna, the House of Rose Winery is where residents and visitors come to be entertained with live music acts on Thursday nights. Kids are welcome and if you're feeling the groove, you can get up and dance! Bring your own chairs and you might want to arrive a bit early as there is limited space. Unwind and listen to the tunes with a glass of wine or beer available for purchase. The concerts are weather permitting, and guests can check the website for more information.
Get groovy at The Vibrant Vine! From June to September, talented local musicians perform on the winery's Vineyard Lawn every weekend. Relax to the music while sitting in the sun with a glass of wine or try their tasty wine popsicles for a treat to beat the heat. Food is also available at the winery's Snack Shack. Go online for the Vibes at the Vines full lineup. 
Jim Cuddy and Chantal Kreviazuk have already entertained visitors at Fitzpatrick Family Vineyards south of Peachland this summer, and coming up in August are Ben Klick and Colin Arthur Wiebe. Located beside Okanagan Lake, it doesn't get much better than the view behind the stage on the crush deck.

Frequency Winery:
For a one of a kind wine and sound experience, check out Frequency Winery. You will find live music concerts on the roof of the wine shop on some Fridays through the summer months, and there is also a music studio at the winery for artists to create positive vibrations that are infused into the wines.
Head to Lake Country's Blind Tiger Vineyards for authentic woodfire pizza, wine and live music every Friday through the month of August! Purchase your ticket online to get your name on the guest list and then show up ready to have a good time outside. Tickets are available on the website's event page here.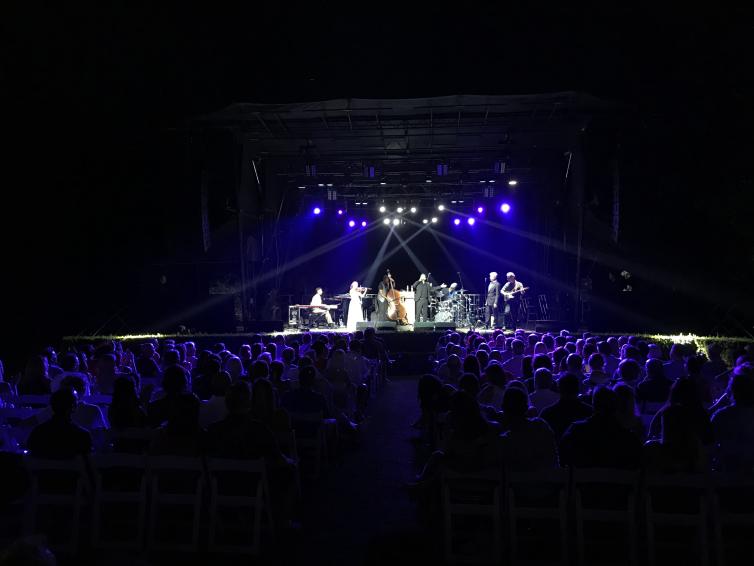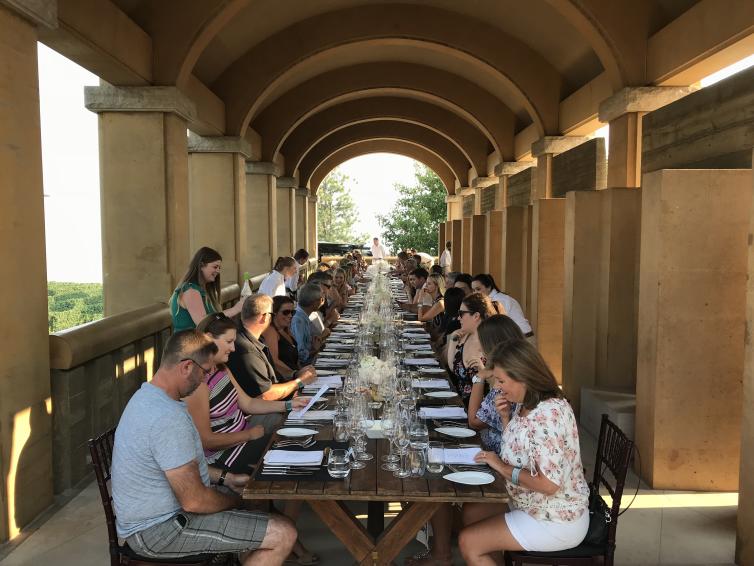 The Summer Concert Series is an annual lineup of award-winning artists who perform at the winery's outdoor amphitheatre. This year, Chris Isaak and Sheryl Crow performed in front of sold-out crowds in July. Chris Botti, David Foster and The Gypsy Kings will be taking the stage during the month of August. Concert guests also have the option to savour a multi-course wine-paired dinner at the winery. Add this to your must-do list for Summer 2019, if you missed out this year.