Picture a place with beautiful sandy beaches, a warm climate, outdoor adventures galore, and plenty of tasty spots to savour Mexican food. You might think of Mexico, but Kelowna can also be described in the same way! Here are a few great Mexican spots to try while you #exploreKelownalocal.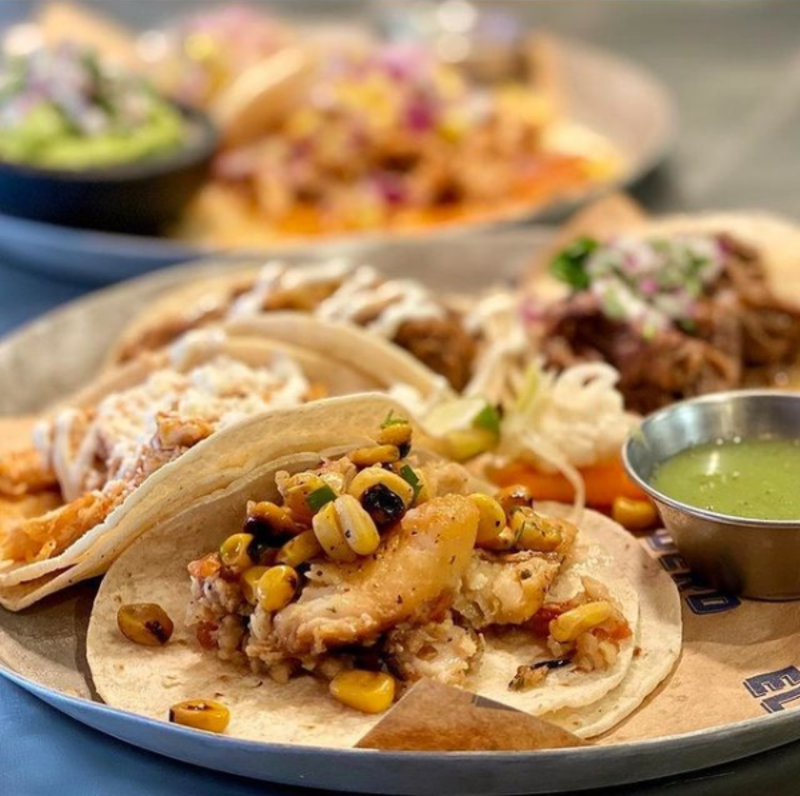 Street style tacos to the next level is one of the best ways to describe El Taquero. Mix and match from a wide variety of tacos from housemade vegan chorizo (Papas Veganas) to Asada Beef Brisket. You'll have to go back multiple times just to try all of the different tacos, which won't be hard to do since they are so delicious. 
When you step into Hector's Casa you feel as you transported into Mexico, from the beautiful decor to hidden oasis patio - sipping a margarita and enjoying fresh pico de gallo and tortilla chips on the patio on a warm day, you could swear when you leave the restaurant you are actually in Mexico. You might have to pinch yourself to remind yourself you are actually in Kelowna. (*patio is open depending on weather and season).
A name that comes up often when you ask locals where the best Mexican food is - Latin Fiesta. Think of delicious homecooked Mexican Cuisine that provides a comforting warm hug. If it is bold flavours you are seeking a must-try menu item is the Pastor Tostadas. Pastor is a pork dish made using Middle Eastern spices combine with Mexican spices, then top that with housemade beans, curtido, pico de gallo, sour cream, tomato sauce, feta cheese, guacamole, all on top of a crispy tortilla. Your taste buds will thank you. 
Located in the heart of Kelowna on Bernard Ave is Cantina del Centro. We asked local Bobby Bissessar where his favourite cocktails in Kelowna are and he excitedly exclaimed "the entire margarita list at Cantina del Centro." Pair a margarita with a pork and pineapple enchilada or one of their fun and flavourful tacos such as the Avocado Frito or The Argentine (Red Wine Braised Beef Served Over Roasted Squash & Kale - yum!). 
Authentic Chihuahuan Mexican food is what you will find at TAMM Mexican Restaurant. Owners, the Tarin family moved to Canada from the city of Chihuahua in northern Mexico. They have a passion for food and wish to share Mexican culinary art through many classic favourite dishes like enchiladas, Chiles Rellenos, and a wide variety of tacos; while introducing you to many other authentic dishes and flavours. But it's not just a restaurant, they also sell many Mexican staples at their in-house market.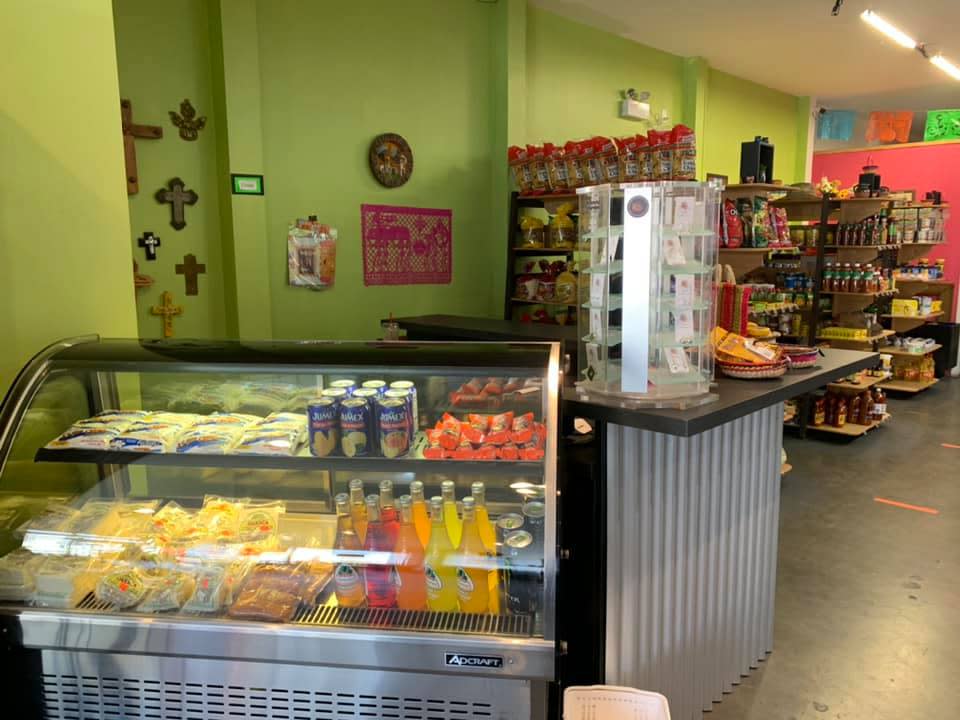 Photo by: San's Latin Market
Looking to craft your own tasty Mexican creations? Look no further than San's Latin Market. All of the staples you need are at the market, from peppers to tomatillos, to snacks and treats you can only find in Latin America. Looking for a stone mortar and pestle to create fresh guacamole? Don't worry San's has you covered.
Share your favourite Mexican food with others by using #exploreKelowna and tagging @tourismkelowna.