#exploreKelowna with Nic Collar's latest video showcasing wilderness camping here in Kelowna.
A city that's close it nature. In fact, Kelowna is surrounded by it. With such great weather, getting out on the water and into the mountains is easy and rewards you with quiet moments and some incredible views. 
---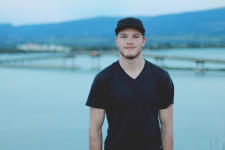 Nic Collar is an adventurer to the core, he showcases this passion through his freestyle skiing and love of all things backcountry. He is always seen with camera in hand, but can often be found trying to set up his hammock in the most precarious of situations. He is most excited to showcase what Kelowna has to offer through the medium of video.