Kelowna has some great indoor activity options for both kids and adults that will help burn off some energy and keep everyone having a good time when the weather is not cooperating.  While enjoying these indoor activities, be sure to explore Kelowna safely and responsibly by continuing to follow health and safety orders and those specific to each location.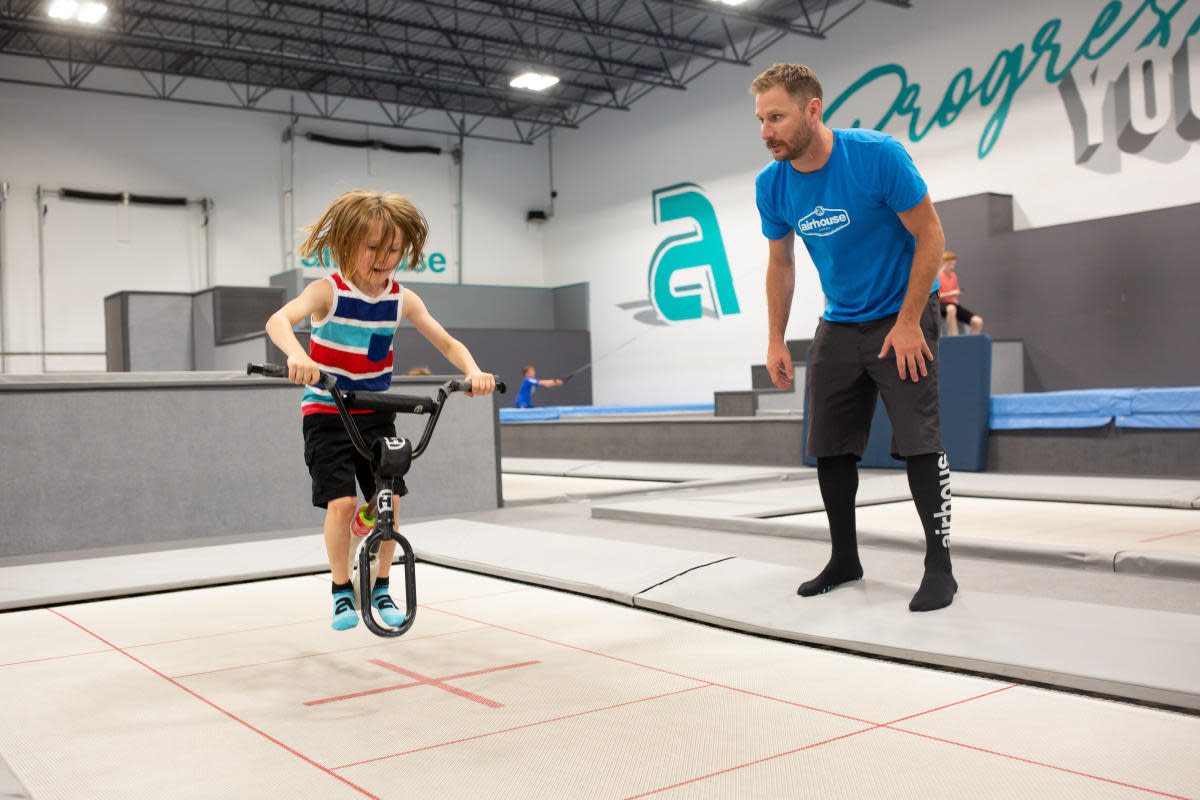 Photo was taken before mask requirements. 
Airhouse is a progressive freestyle training centre that caters to people of all ages and all levels, whether you want to play or train. They have awesome trampolines, spring floor, skateboard ramps, and parkour areas!  If you are a kid just starting to learn the basics or a competitive athlete looking for professional training and coaching, Airhouse is the place for you.
Check their website for more information.
Axe Monkeys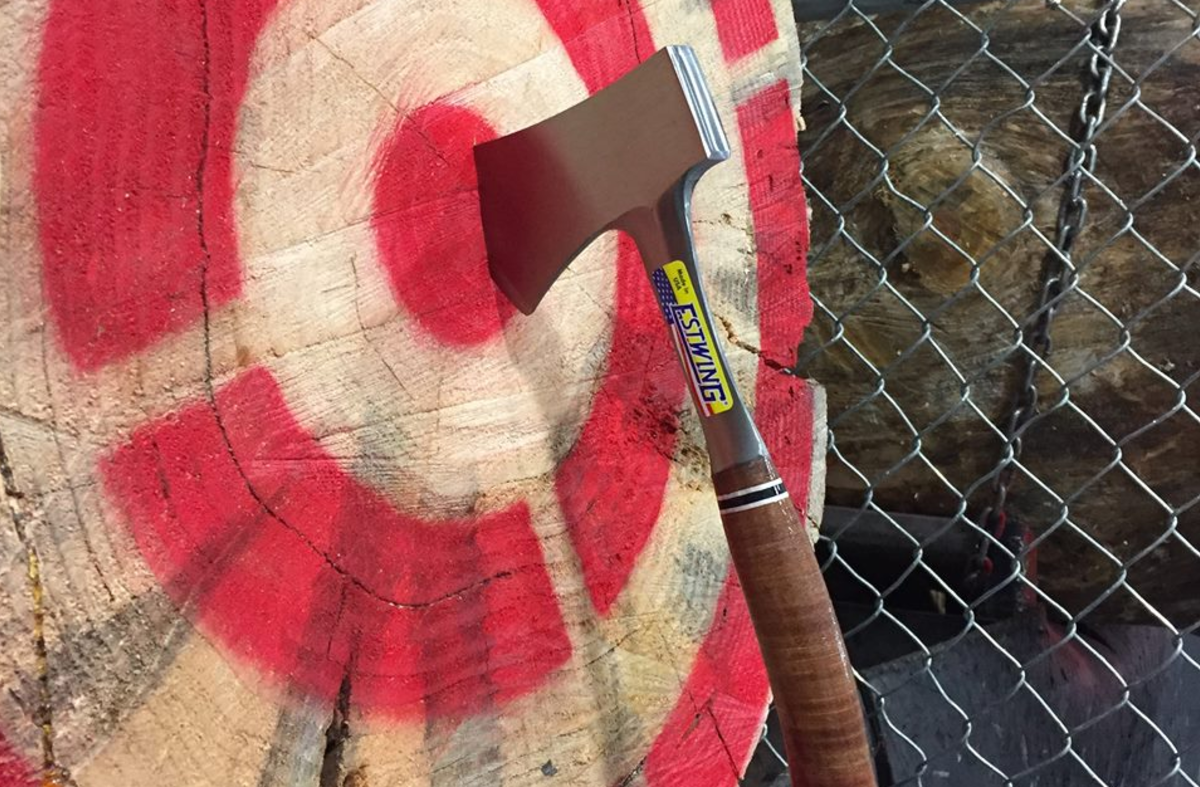 Looking to get a little energy, and maybe a little anger, out of your system? Look no further than axe throwing!  And, believe it or not, it's family-friendly! Children 7 years and up are welcome to join in the fun. Axe Monkeys' mission is to provide an "enjoyable but safe experience for everyone" so you'll start with a little lesson from an expert thrower followed by some practice. After that, you can see who is the best shot or get the competition going with some fun games. 
Check their website for more information.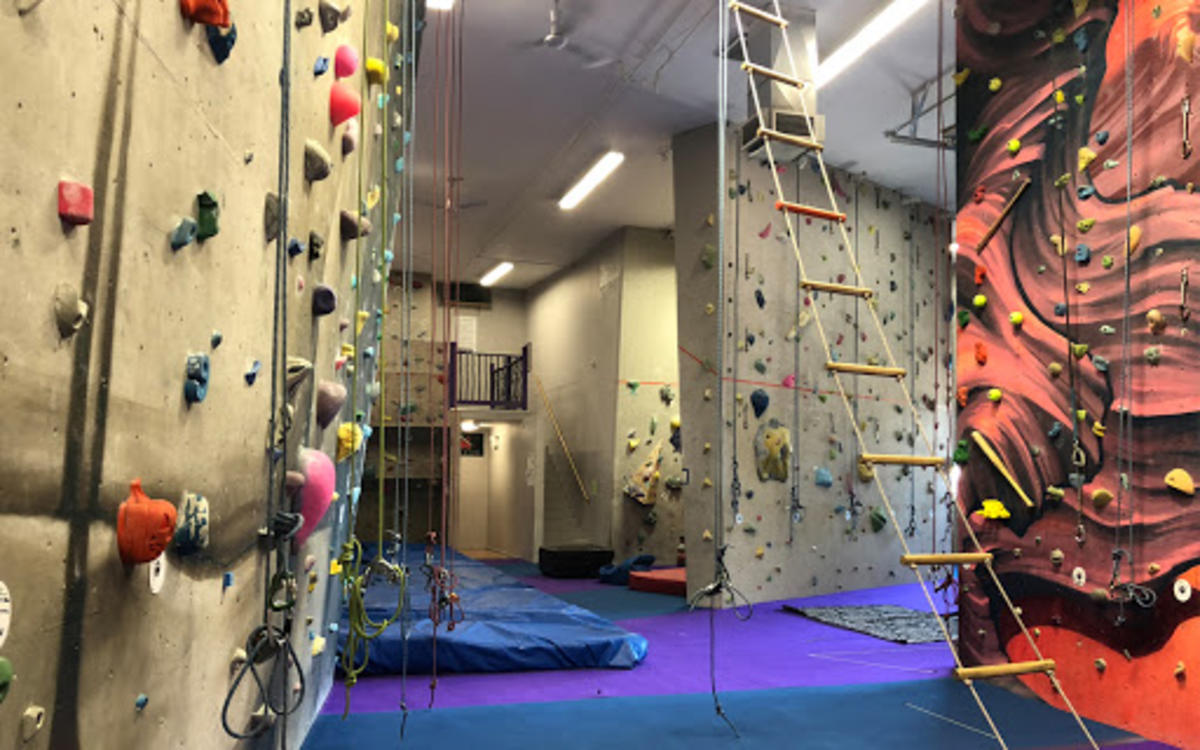 If you're looking for something a little different, check out Beyond the Crux Climbing Gym. It has over 5,000 square feet of bouldering, including a top out wall, top-rope climbing, and lead climbing. It's family-friendly and you don't need experience for climbing or bouldering (lead climbing is only available for experienced climbers).
Check their website for more information.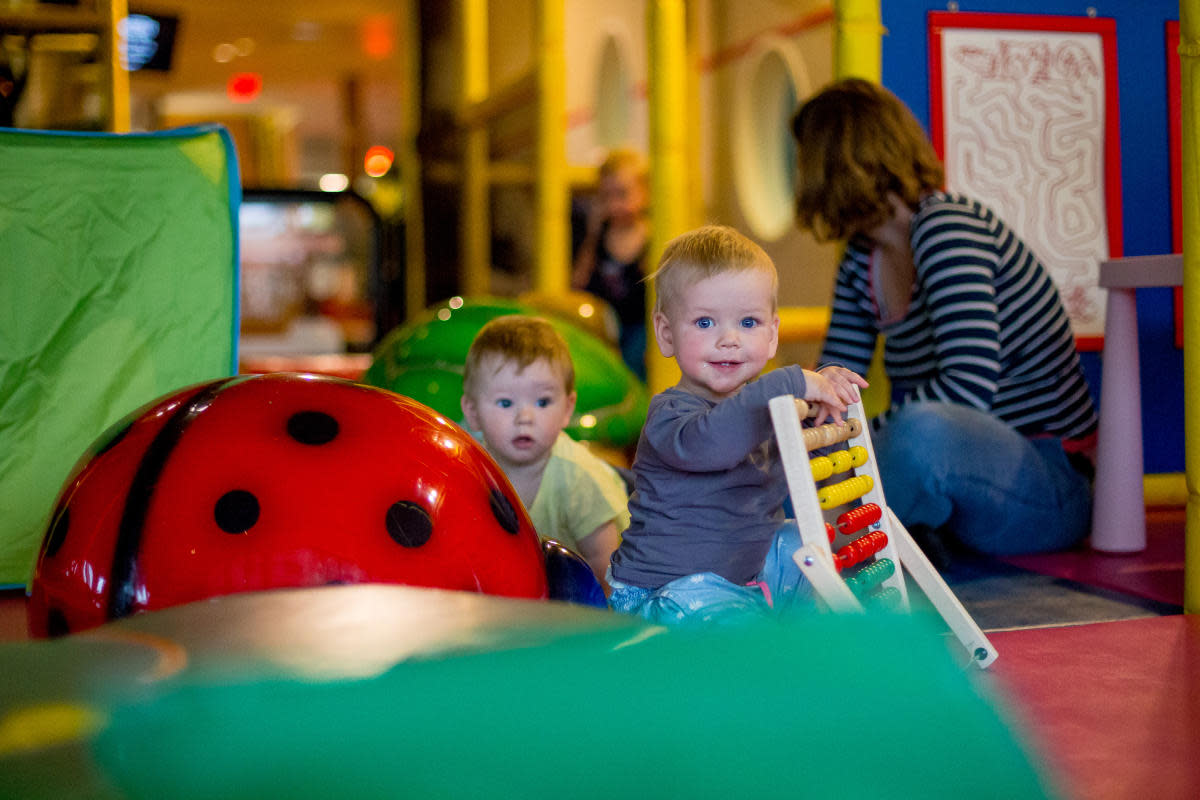 Welcome to Kelowna's biggest indoor family recreation area! With 7 different activity areas, there really is something for everyone here. Smaller children will enjoy the gymnastics area, the rock wall, the Ballistix area, and a four-level play cube, whereas older kids, teens, and adults have access to rock climbing, laser tag, Skytrax (aerial park), and a full arcade room.  
Check their website for more information.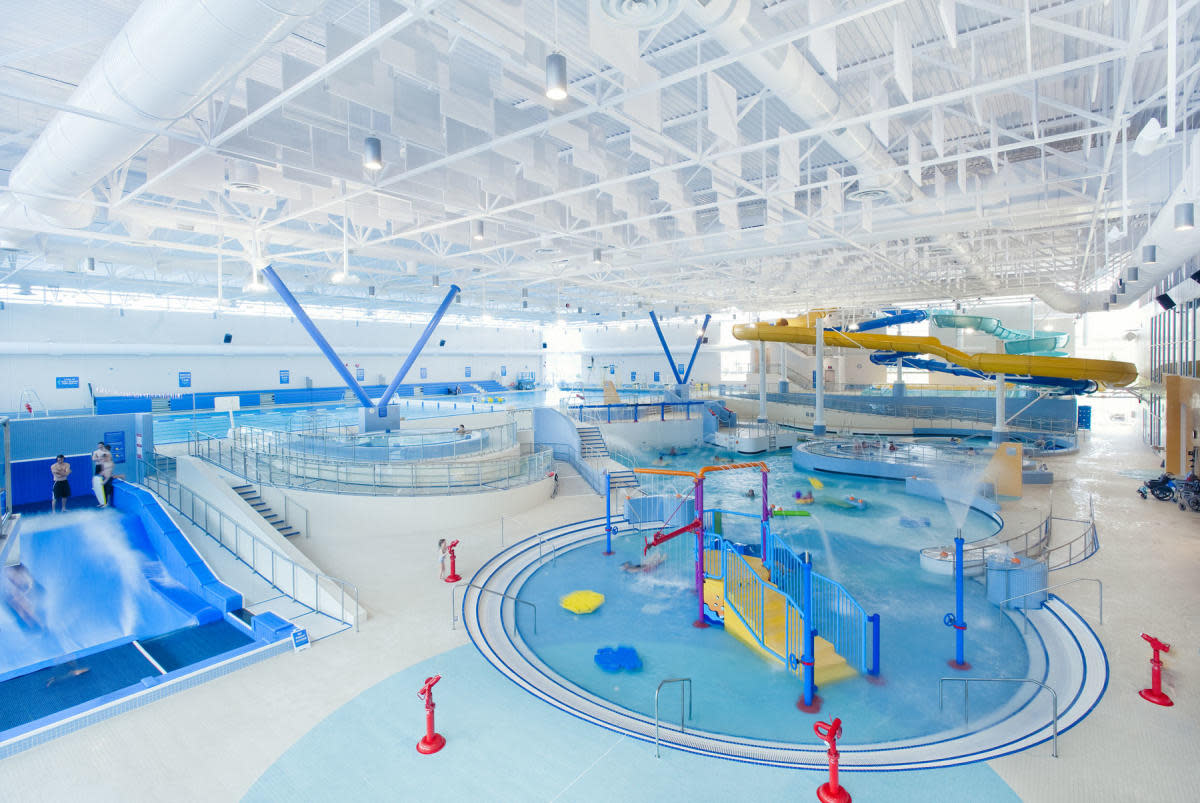 Forget about the weather and make a splash at the H2O Centre. They have enough swimming pools and water activities to keep everyone happy. Swim laps at the Olympic length pool or have some fun in the wave pool, river run, water slides, kids spray park, or even a surf wave simulator! All pools continue to remain open.
Check their website for more information.
Jump2it Indoor Playground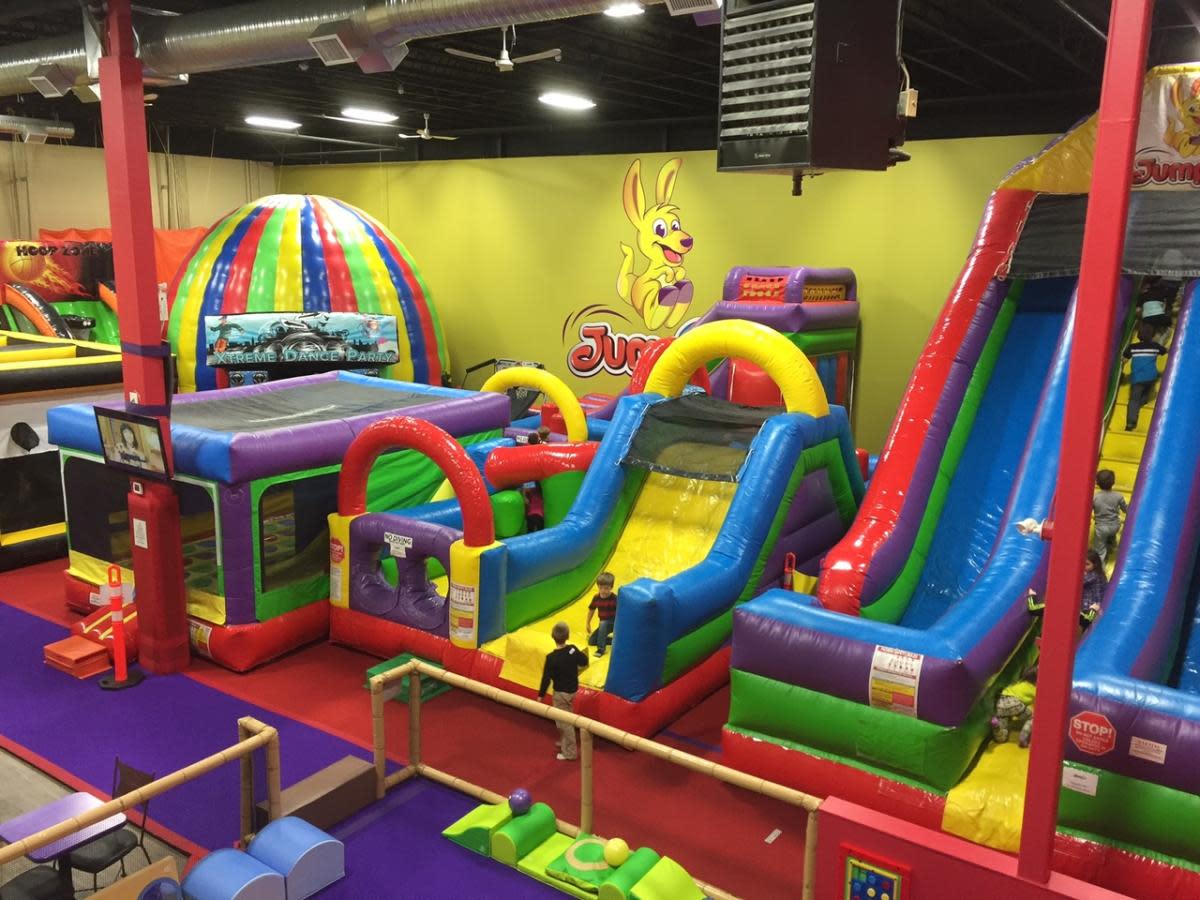 Jump2it caters exclusively to the youngest family members with a great selection of activities for children up to 9 years old. Giant inflatable bouncers and a three-story climbing play structure create a fun, safe, and active environment for children to play in. Adults are allowed on the play structure, so you might find your inner child exploring a slide or two! 
Check their website for more information.
As you're out enjoying and exploring Kelowna, make sure you do it in a safe and respectful manner.