There are a few activities we make sure to do every fall, from cycling the Myra Trestles, to drinking in the local wine. Be sure to check off one or more of the items on our fall bucket list to elevate the season.

Cycle the Myra Canyon Trestles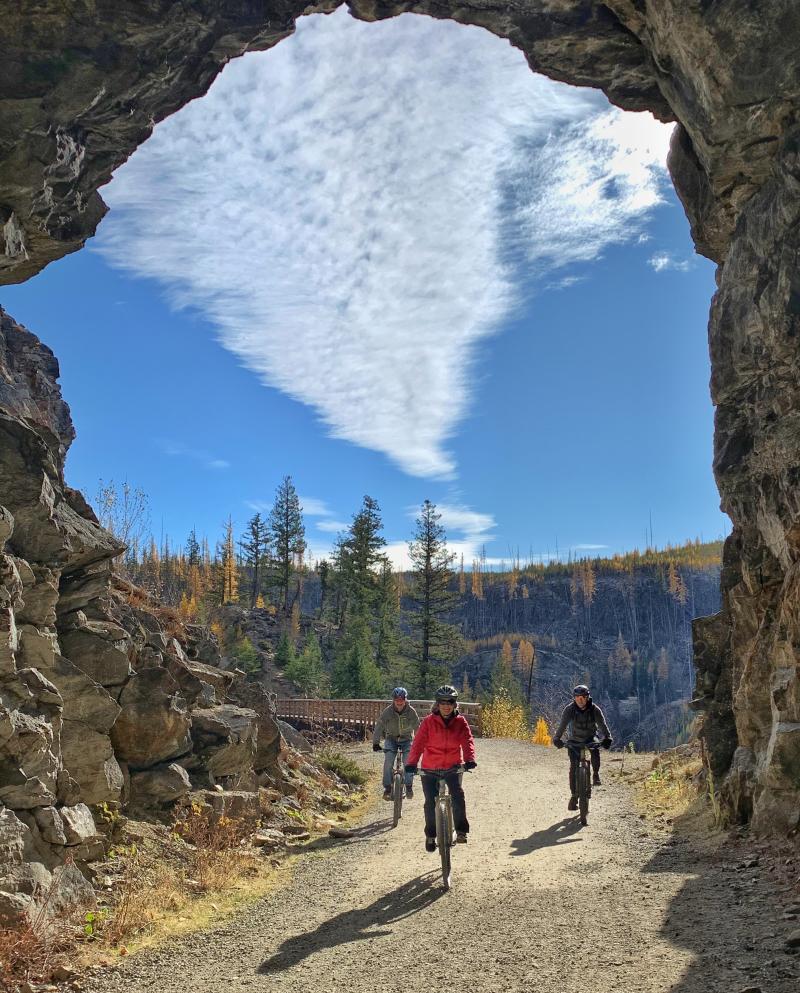 Pedal over 18 wooden trestles and through two caves on the Kettle Valley Rail Trail as it curves around Myra Canyon high above the city. This flat, 12-km (one way) ride is especially pretty in late October when the larch trees turn from green to yellow. You'll also be treated to views of Okanagan Lake and there are plenty of spots to stop for a rest and take pictures.  

Take a Hike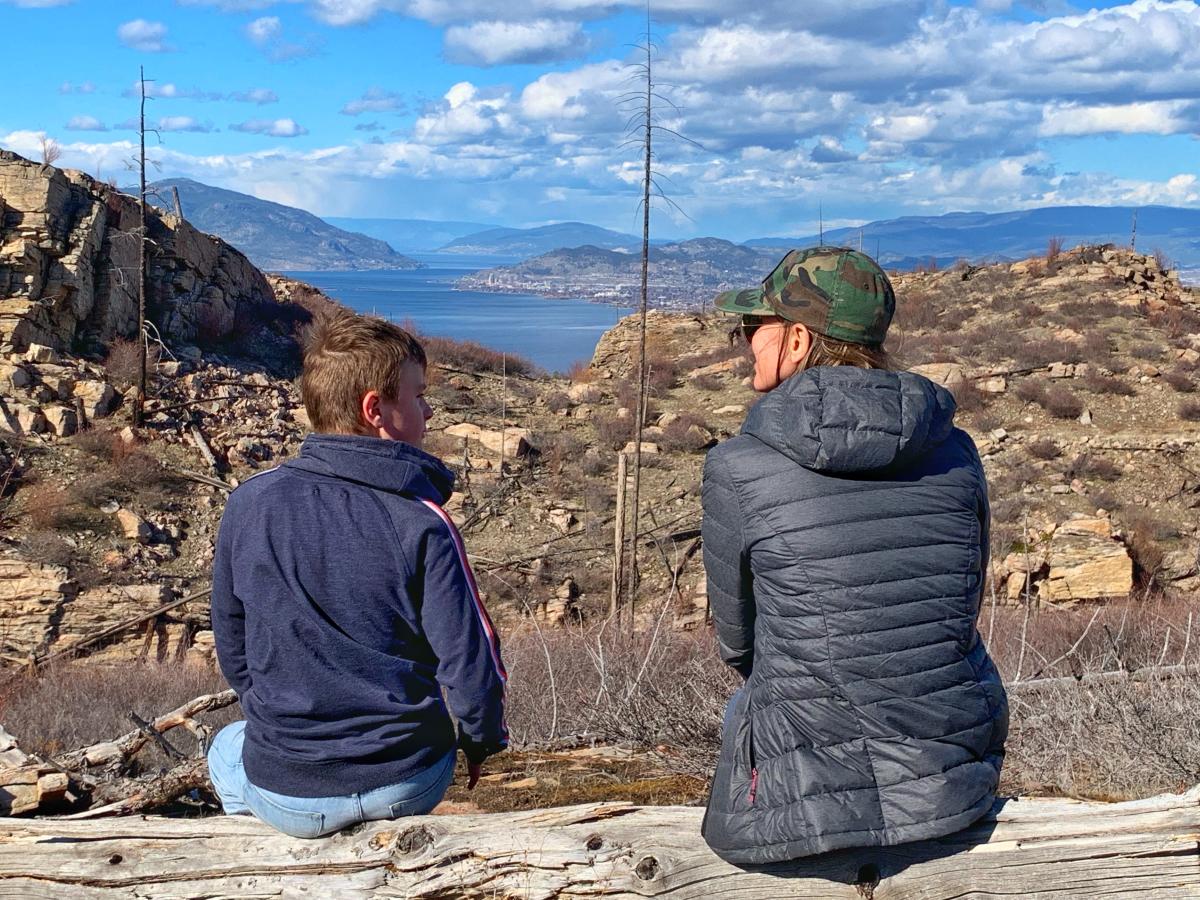 There are so many hiking spots where you can see the fall colours across the valley. One of our favourites is the network of trails in the John's Family Nature Conservancy above the Kettle Valley neighbourhood. The Crags Trail parallels a popular rock climbing area, and you can even climb to the top of the cliffs along a steep path for a great view of Okanagan Lake, downtown Kelowna, and valley hillsides coloured green, yellow, red, and orange thanks to the changing fall foliage.

See the Salmon Run at Hardy Falls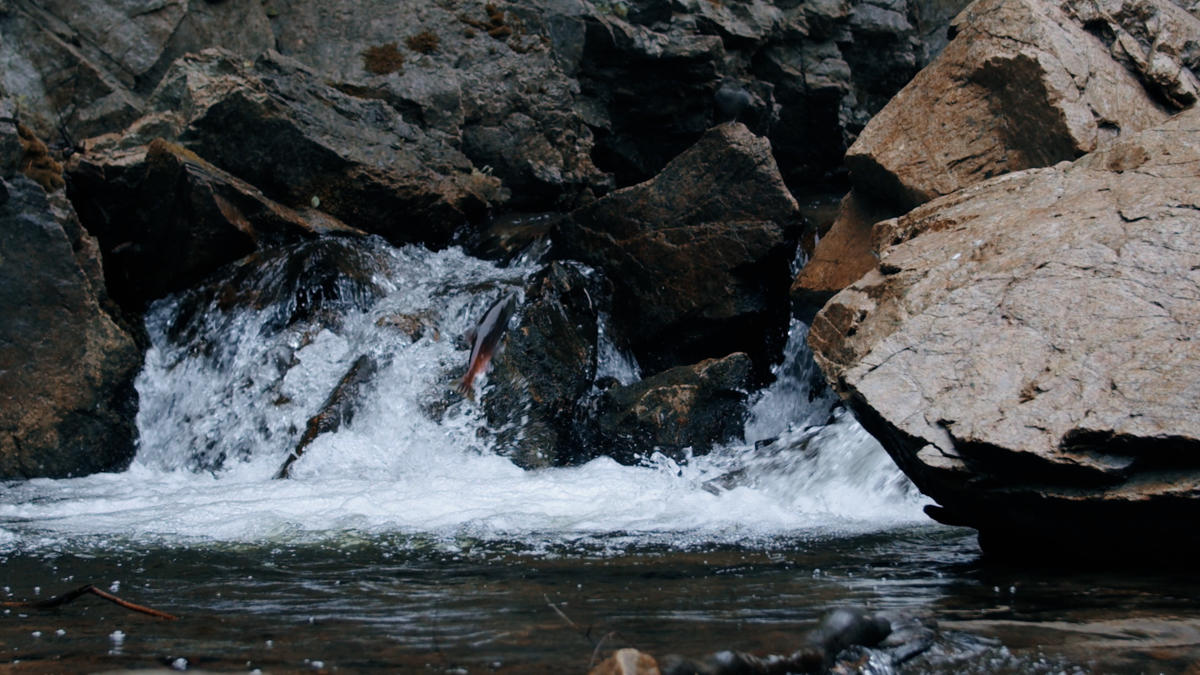 There are many spots to see the annual phenomenon of Kokanee returning to their spawning grounds, and one of the best is on the Hardy Falls hike near Peachland. The short .8 km out-and-back trail parallels Deep Creek and has many spots to view the lake salmon including a number of bridges. The trail ends at a pretty waterfall and the fall colours along the route are lovely.
Looking for more in-depth knowledge about the salmon spawn in Kelowna? Lakeside Eco-Sports now offers an e-bike tour that takes you on a route around Kelowna and along Mission Creek to view the salmon as they make their way up the creek. 

Go Wine Touring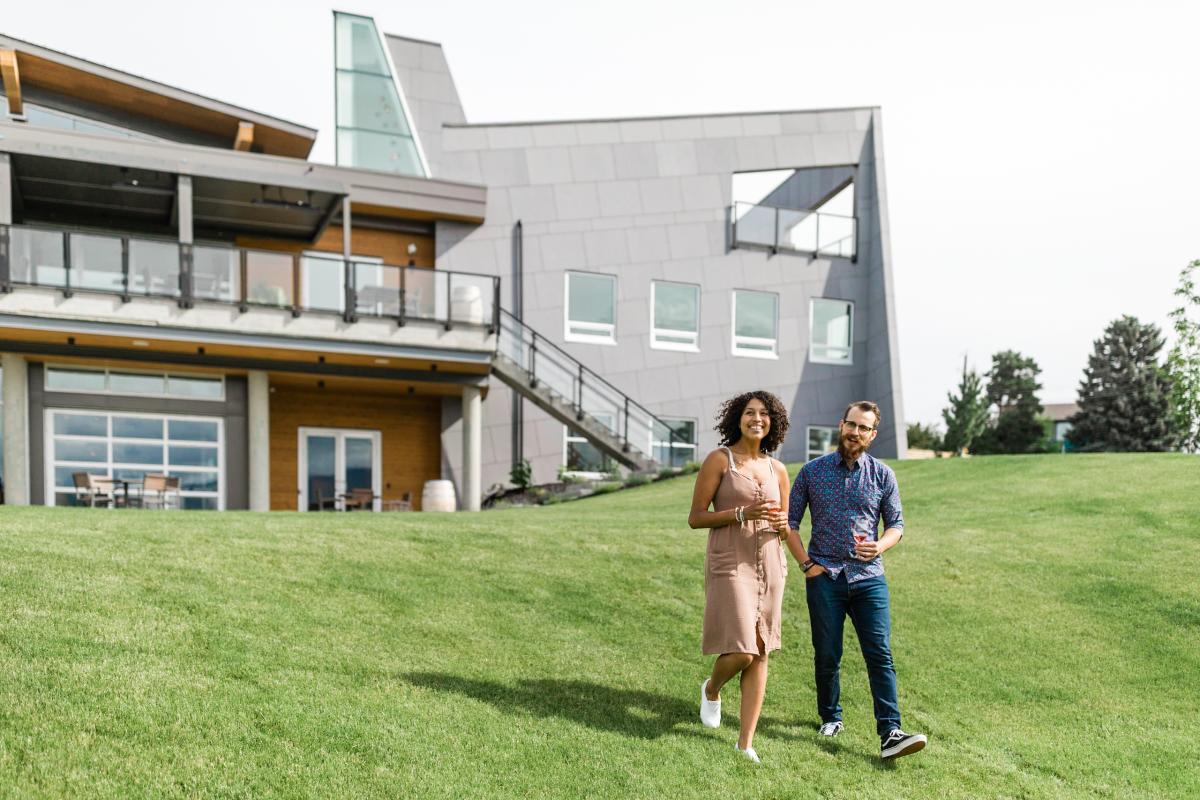 Photo by: Wines of British Columbia
With more than 40 wineries spread between Peachland to the south and Lake Country to the north, Kelowna has a lot of wine to sip during the fall grape harvest. It's easy to book a small-group wine tour or embark on a self-guided tasting trip with your group along one of Kelowna's wine routes. There are even family-friendly wineries where the kids will be entertained while you sample adult beverages. No matter where you go, you'll be greeted with colourful fall views around every bend in the road.

Experience Farm-to-table Dining with Fresh Fall Ingredients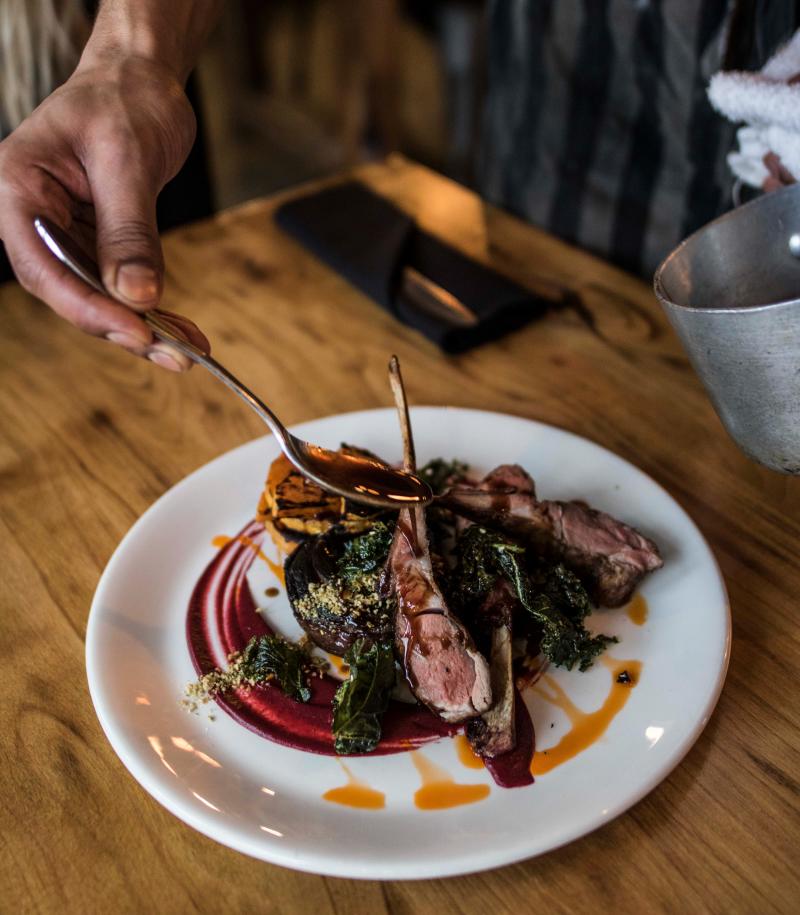 Lamb Dinner at Krafty Kitchen + Bar. Photo by Meghan Reading
Along with good wine comes great food. The Okanagan Valley isn't as well known for its food scene as its up-and-coming wines, but perhaps it should be. Autumn is also the time of year when local growers are filling their larders and this seasonal bounty is reflected on local menus. Some of our favourite restaurants dedicated to the practice of local, seasonal ingredients include Krafty Kitchen + Bar, Home Block at Cedar Creek Estate Winery, and Frankie We Salute You! 

Stay Lakeside at a Resort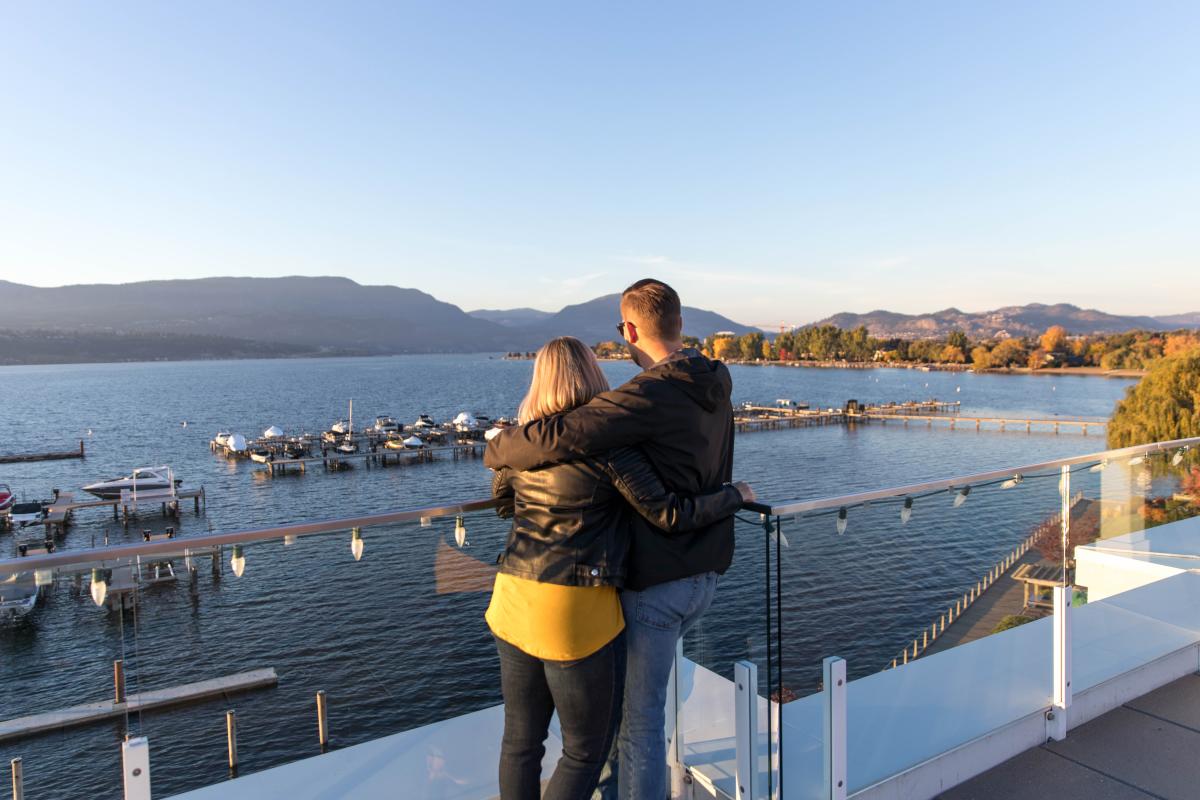 Rooftop view from Hotel Eldorado at Eldorado Resort. Photo by Scott Bakken Productions
Though cooler temperatures might not tempt you for a dip in Okanagan Lake, you can't beat the lakeside vibes when you stay at a resort right on the water (and rates typically drop in the fall after Labour Day). Eldorado Resort is Kelowna's oldest hotel, located on the lakeshore close to the bustling Pandosy neighbourhood. Across the bridge, in West Kelowna, you'll find The Cove Lakeside Resort with a full-service spa. And right downtown is the Delta Grand Okanagan Resort, within walking distance of beaches, boutiques, restaurants, and breweries. 
Check these and more off your bucket list this fall, explore packages and promotions to make the most out of your trip.