Everyone loves spring. Between the scent of lilacs wafting through the air, tulips and daffodils waving a cheery hello, and blooming trees—from magnolias in April to European horse chestnuts in May—spring in Kelowna is a parade of fragrance and colour. And since my own yard falls short in the blooms department, I'm happy there are local gardens we can visit to appreciate exquisite landscaping and a riot of flowers. If you want to see the city put its best blossom forward, don't miss these great gardens.
Kasugai Gardens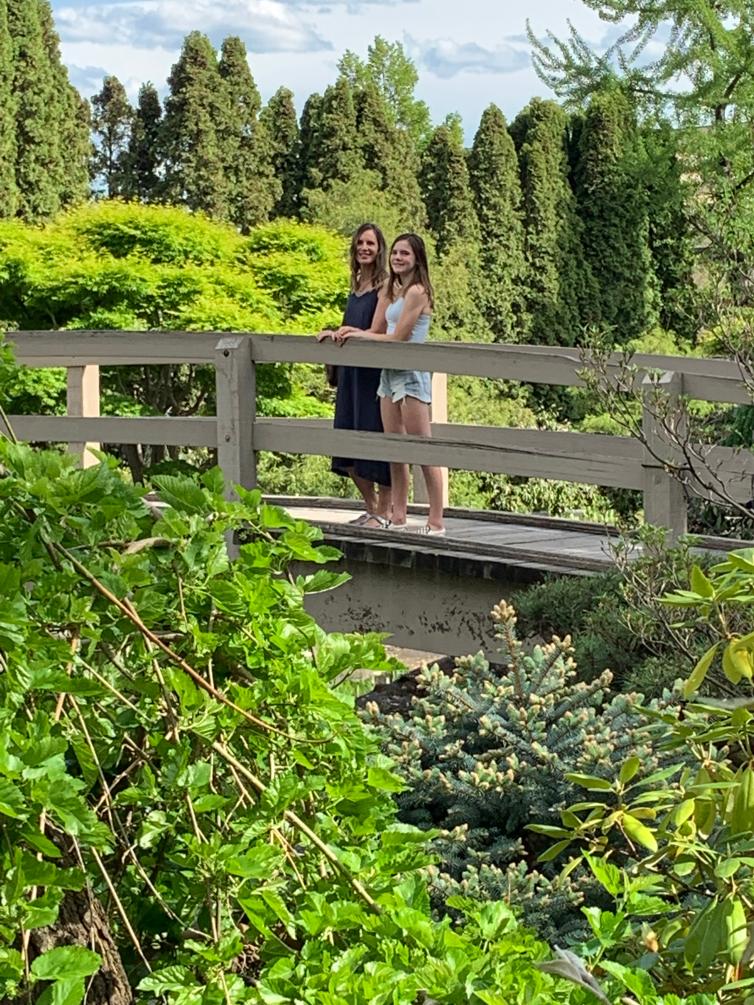 This public Japanese garden behind City Hall is enchanting in any season but especially so in spring when the weeping crabapples and rhododendrons are blooming. Co-designed by Kelowna and its Japanese sister city Kasugai, the tranquil oasis represents the friendship between the two cities and has become a quiet place of beauty downtown that's appreciated by locals and visitors alike. Pathways encircle a serene pond and pass by expertly sculpted yews and Japanese maples, and whimsical Hinoki false cypress, among other ornamental plants. There are bridges, stone lanterns and a Zen Garden made of rocks surrounded by raked sand. Kids love drinking right from a wooden fountain and spotting koi in the pond.

Guisachan Heritage Park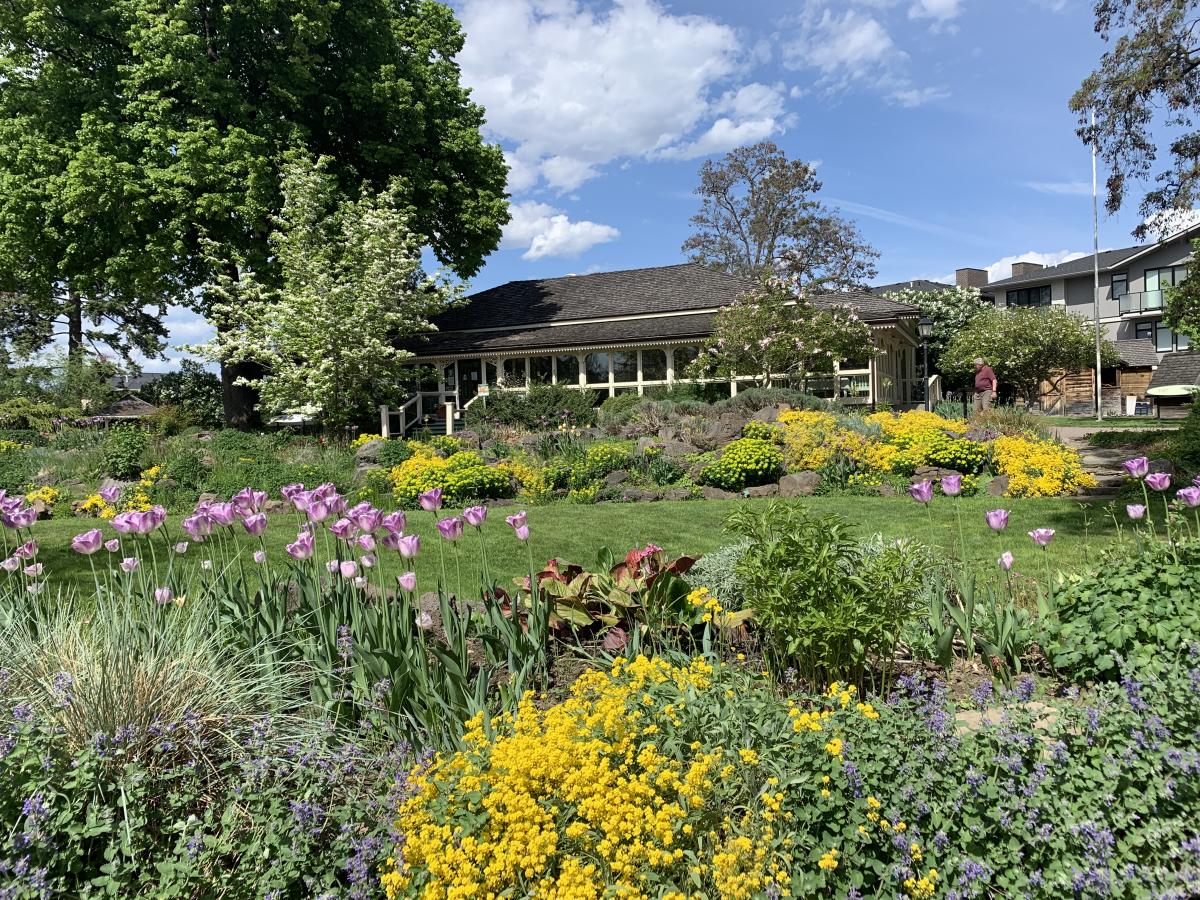 Formerly the sprawling estate of Lord and Lady Aberdeen, the City of Kelowna acquired this 2.4-acre site in 1986 and work commenced to restore the heritage house and the surrounding Edwardian gardens to their former glory. The spring air is perfumed with lilacs and you'll spot tulips, irises, bleeding hearts, and purple columbines already blooming. Other highlights include a rose garden, woodland path, and a sunken garden perpetually filled with flowers. Children can look for hummingbirds and butterflies on an interpretive walk, too.

Okanagan Lavender & Herb Farm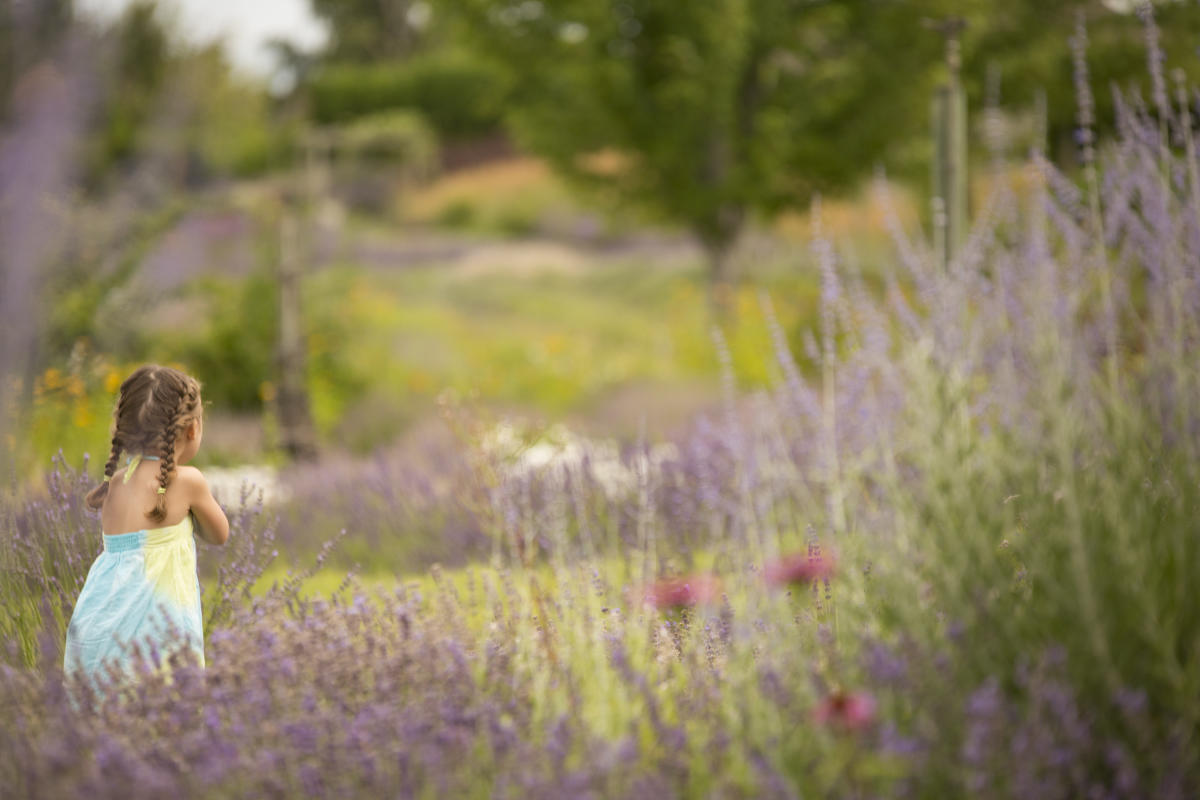 Photo by: Matt Ferguson
This eight-acre garden, farm, and shop in south Kelowna features rows of tidy, fragrant lavender shrubs that come into their trademark bouquet of vivid purple in late June and early July. Prior to the super bloom, the garden is worth a visit to see the lilacs and roses, explore the hedge maze, and hang your dreams from a branch of the Wishing Tree. Join a 45-minute Busy Bees Family Tour ($10 for adults, $5 for kids aged 2-12) at 10:15 a.m. daily to learn about buzzing pollinators and their favourite flowers, or explore the garden at leisure between 4 and 5 p.m. ($10 for adults, $5 for kids aged 4-12). Browse the shop to sample and smell a range of handmade products including lavender syrup, herbal teas, and body butter.

Meadow Vista Honey Wines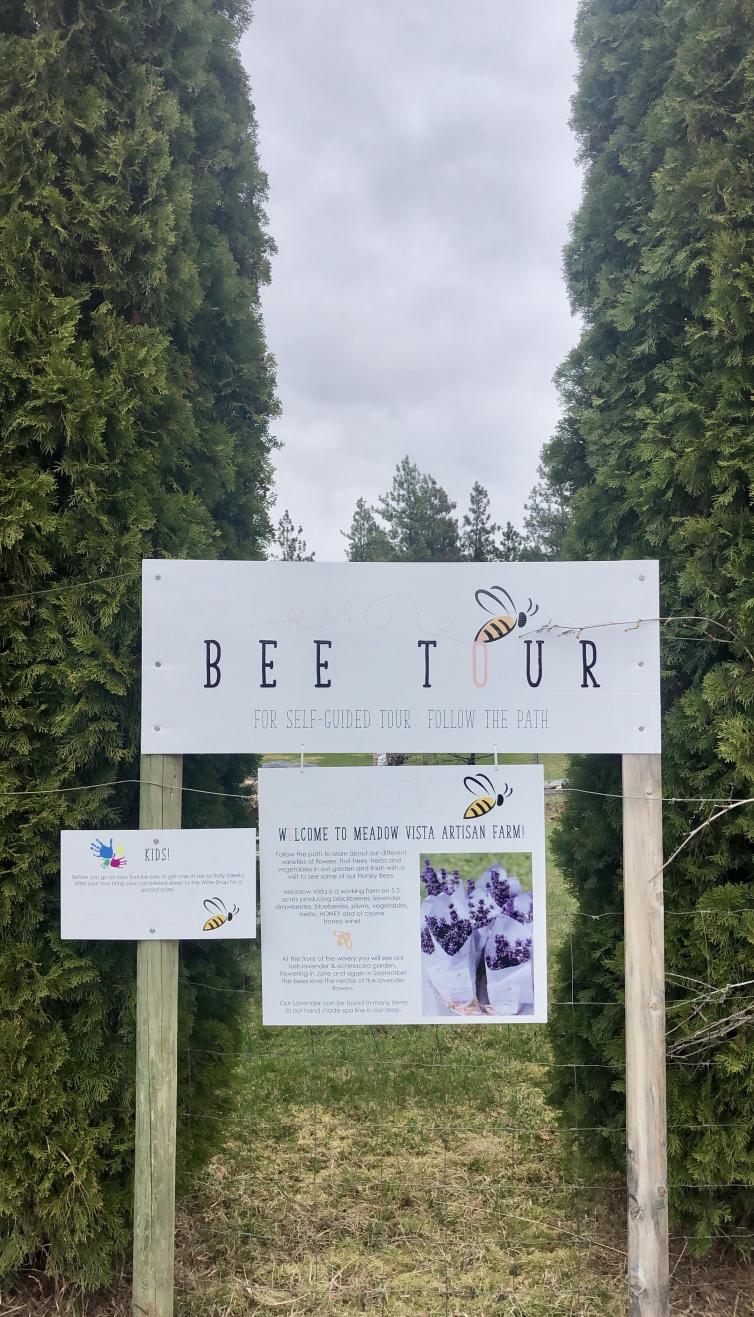 Photo by: Melissa McCluskey
Known for its mead—a.k.a. honey wine— Meadow Vista's charming setting in south Kelowna is worth a prolonged visit to walk the free interpretive self-guided tour through the small farm. Wander past beds bursting with mint and strawberries, and along hedges of blackberries (ripe in July), and follow the buzzing sound to hives where working bees bring pollen gathered from flowers and turn it into the honey they use to make mead. Afterward, eat lunch at Meadow Vista Bistro, where flatbreads and salads can be paired with a range of honey wines.