Did you hear the big news? BreakOut West and the Western Canadian Music Awards are returning to Kelowna in 2018!
The 16th annual festival will be in Kelowna from October 10th to 14th, 2018. I'm telling you now as you'll definitely want to book time off work to attend this awesome event. Seriously.
BreakOut West consists of a number of core activities including a three-night music festival scattered at select venues in downtown Kelowna, a career development conference, an awards ceremony celebrating the best of Western Canada's music industry and more.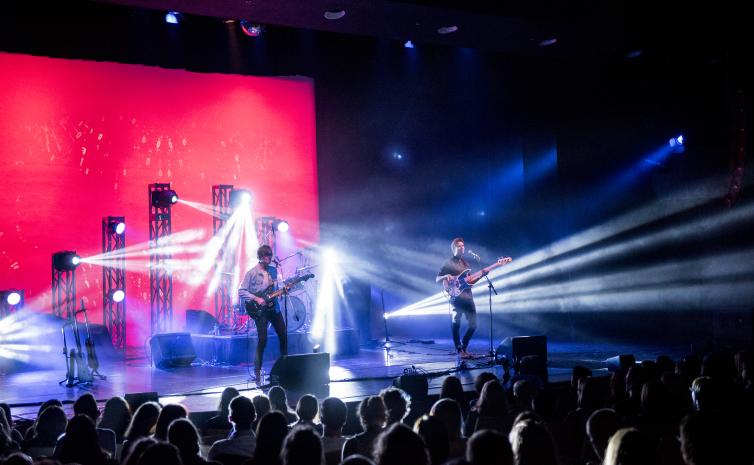 Photo by: BreakOut West
There are many reasons to consider attending BreakOut West. If you're a music fan, you're going to love the festival with so many fantastic acts putting on gigs across downtown Kelowna. If you're a musician, you may find value in the career development conference and the networking opportunities it presents.
Kelowna hosted BreakOut West back in 2010 and I was fortunate enough to attend the festival (this time I'm fortunate enough to be on the Host Committee). The city was awash with great music - even more so than usual - and the buzz lasted long after the event had wrapped up. Indeed, I think it's fair to say BreakOut West 2010 helped to foster a portion of the growth that we have seen in Kelowna's music scene over the past few years.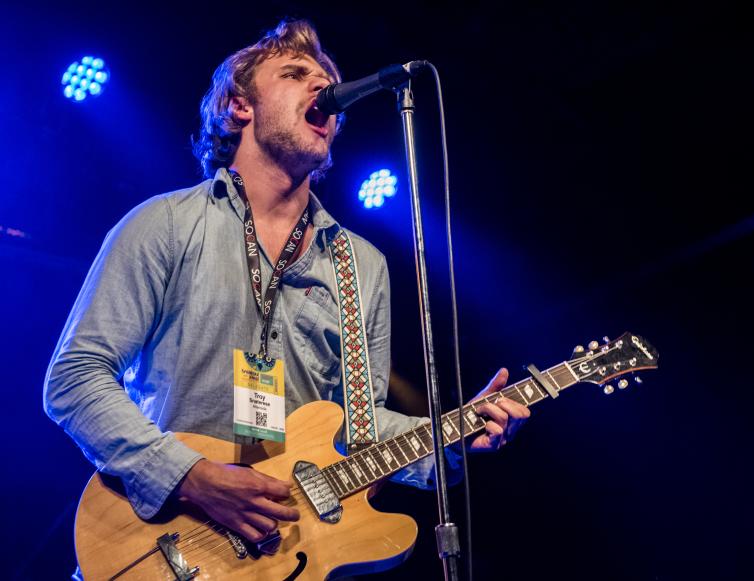 Photo by: BreakOut West 
City of Kelowna Councillor, Ryan Donn, is a big supporter of the local arts scene and he is excited about BreakOut West returning to Kelowna:
"For those who haven't experienced it before BreakOut West will become one of your favourite memories. It's a night out with friends in Downtown Kelowna discovering bands that fill your favourite playlists for years to come. You'll see bands playing at the JUNOs a few years later that you saw along with 50 folks in a small pub in Kelowna. The lasting legacy will be that it will show us our vibrant community in a new light. It will remind us the value of ensuring that our cultural spaces are prioritized as we move forward."
And if you still need a little convincing to book your time off now, BreakOut West Executive Director, Robyn Stewart, believes the number one reason you should attend next October's event is:
"Because the mix of the incredible Kelowna landscape, great, intimate venues and excited fans combined with the new music you will see at the festival are the perfect mix to create fan experiences that you will hear about for years to come. We still hear about attendees experiences from 2010 all the time."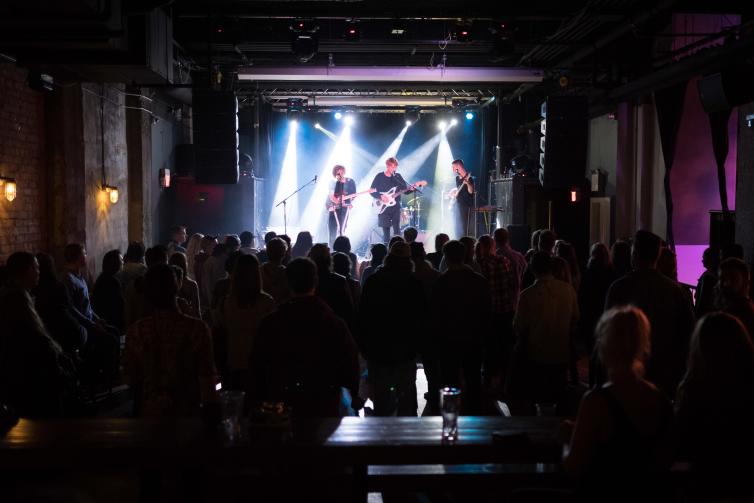 Photo by: BreakOut West 
If you would like to learn more about the event and the volunteer and sponsorship opportunities available, Creative Okanagan is hosting a free BreakOut West community information session at the new Milkcrate Records location (527 Lawrence Ave.) on Wednesday, November 29th at 11:15 a.m. More details on that can be found here.
Be sure to keep your eyes peeled for BreakOut West related events in the run-up to BOW 2018. You can find Tourism Kelowna's events calendar here, and BreakOut West here.

See Upcoming Live Music Events: