I love the concept of food memory. In an instant, the smell or taste of a dish can transport us to another time and place and even to childhood. I know that the Okanagan is guaranteed to provide lifelong food memories. As simple as biting into a sun-warmed peach just picked from a Kelowna orchard as a child or the first decadent sip of wine on a winery patio – we have so many wonderful food memories waiting for you to create here.
What is your favourite food memory in Kelowna? For me, there are many to list. I was curious to learn what some of our local food and wine celebrities counted as their "Best thing I ever ate". Here is what they shared:

Philip Perseval & Desiree Young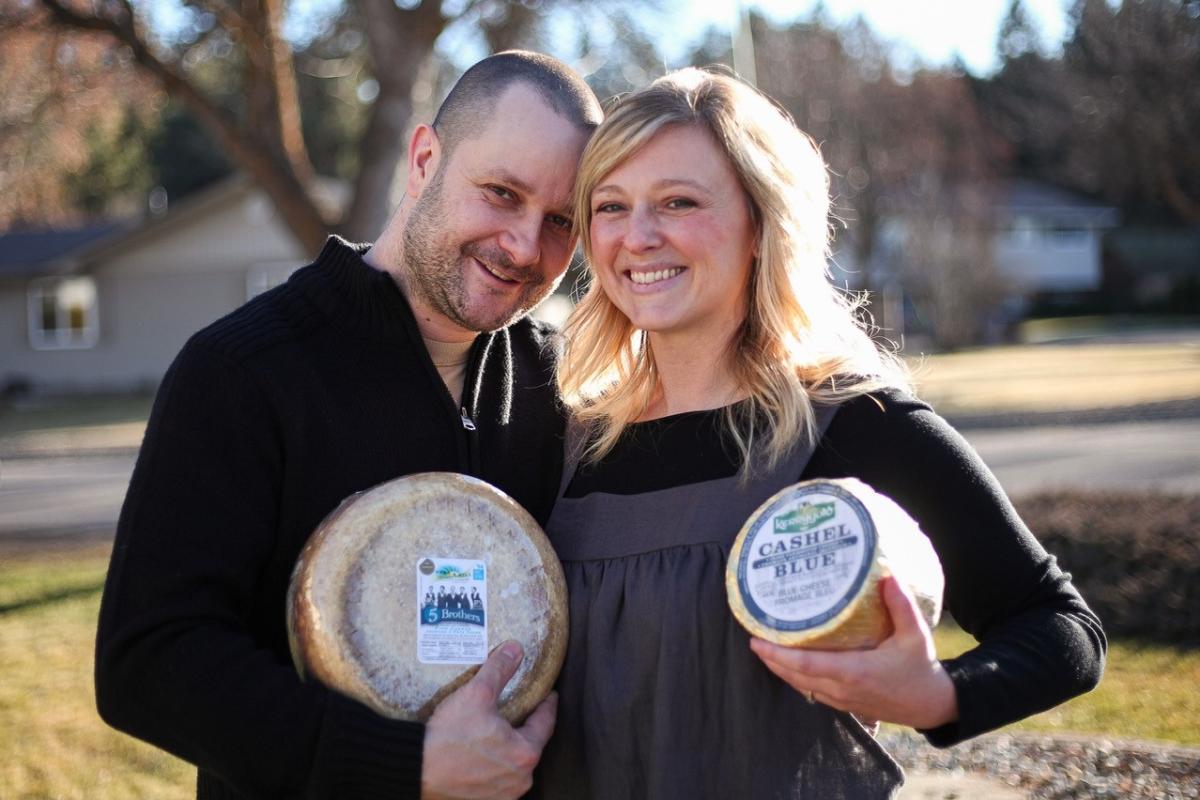 Owners of Perseval & Young Cheesemongers, Kelowna's destination cheese shop offers an amazing array of the finest cheeses from across Canada and from around the world. Family-owned and -operated, Philip and Desiree are passionate turophiles (definition: one who fancies cheese) and love to share their great knowledge of all things cheesy. And, they will put together the perfect cheese board for your picnic or party!
Philip & Desiree: "The best thing we ever ate in Kelowna was leek gelato from QB Gelato & Bakery."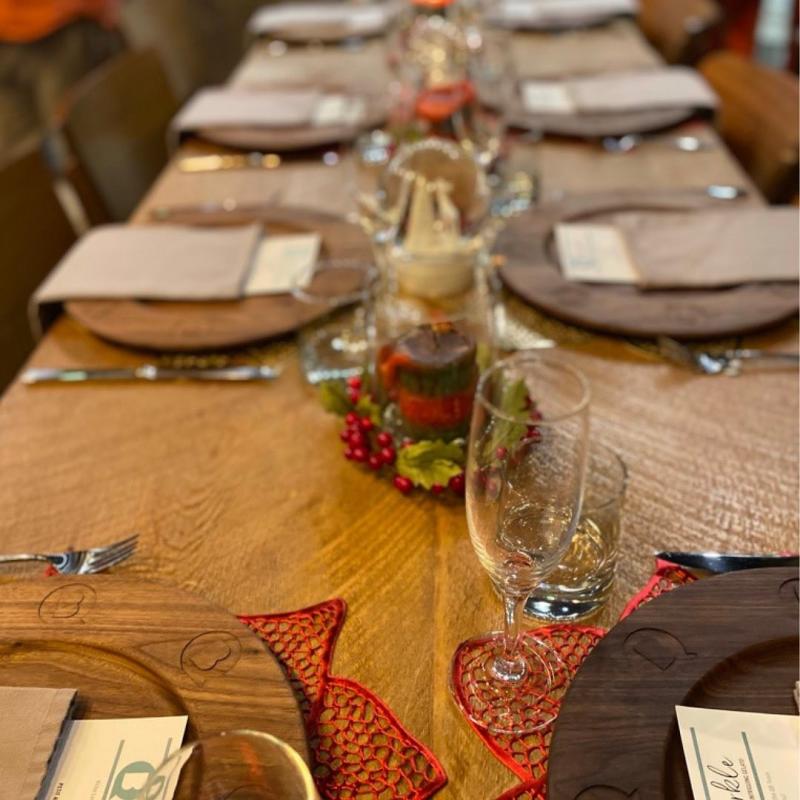 QB Gelato Supper Club. Photo credit: QB Gelato & Bakery
"A memorable meal that stands out for us was provided by Victor Laderoute and Kevin Bojda of QB Gelato & Bakery at one of their fabulous dinner series. There were seven incredible courses of food presented throughout the evening, each dish containing either a sweet or savoury gelato. The creativity behind the savoury gelatos and how they combined and enhanced the dishes left us pleasantly surprised. And then there was the cheese course… Challerhocker from Switzerland served with fresh figs and a hand-crafted leek gelato bringing out the onion notes in the cheese. Who knew savoury gelato could be so interesting! This dinner will live long in our memory for its creativeness and overall spectacular experience."

Blake Bjornson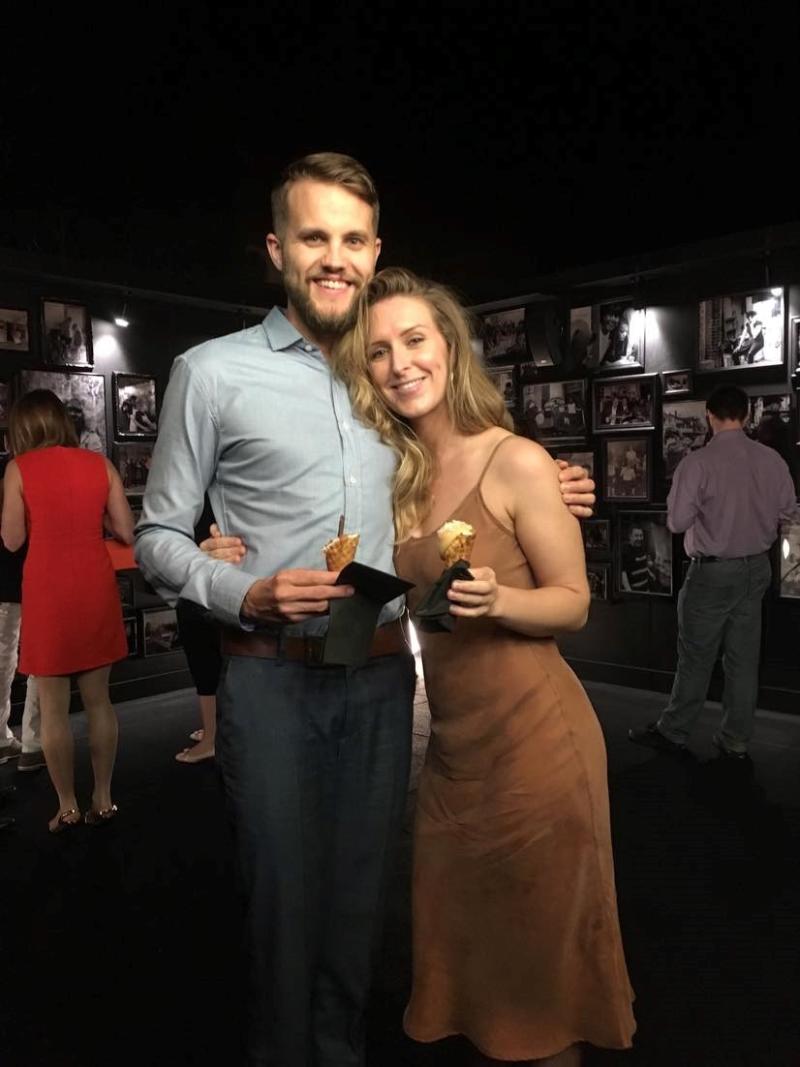 From left to right: Blake Bjornson and Kayla Neufeld
Blake Bjornson, Former chef & engineer-in-training. Blake has been a part of some delicious projects in Kelowna. From Start Fresh Kitchen where he helped spearhead it's 'socially responsible artisan grocer shop to catering and specializing in gluten-free cuisine, to now happily acting as chief dishwasher at Cake For Breakfast (wink), this guy knows the local farm-to-table scene.
"The best thing I ever ate in Kelowna was Kayla Neufeld's carrot cake."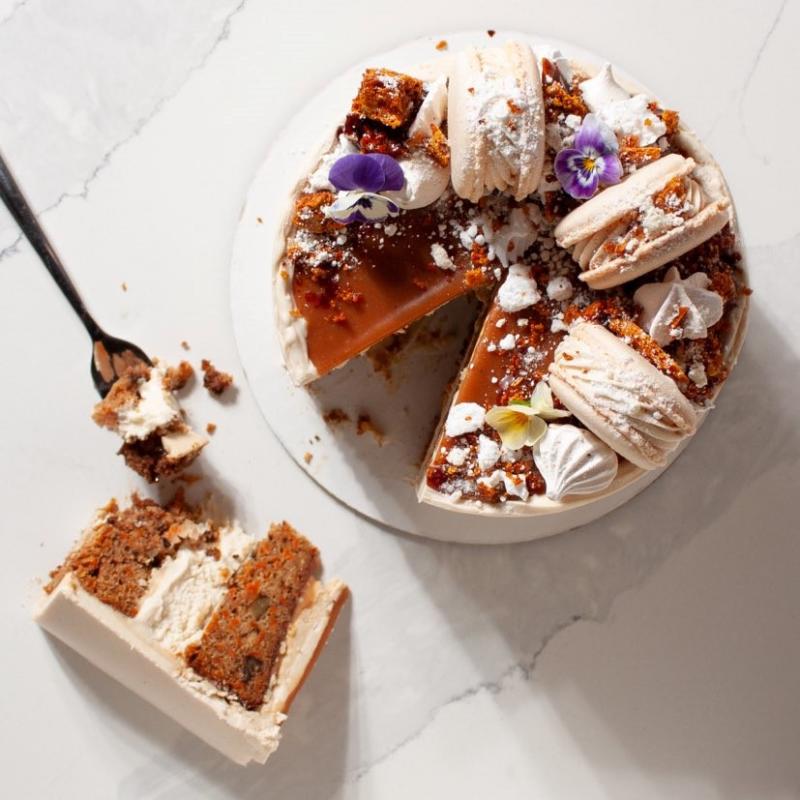 "Being a chef in the Okanagan you get to taste a lot of delicious food. I am constantly sampling dishes to make sure they are balanced and on point. And when I am not at work, I am researching food by dining at all the excellent restaurants throughout the valley. I still remember the first time I tried "Cake for Breakfast" carrot cake. There is so much going on in there: a super moist cake, a layer of cheesecake (yes, actually a layer) with salted caramel on top and surrounded by the lightest buttercream. So balanced, all the flavours came together perfectly absolutely flooring me. I could only say one thing afterwards… marry me! She said yes and I have been eating cake for breakfast ever since." (True story, Blake and Kayla are engaged to be married!) Currently, Cake For Breakfast is custom orders only.

Courteney Koga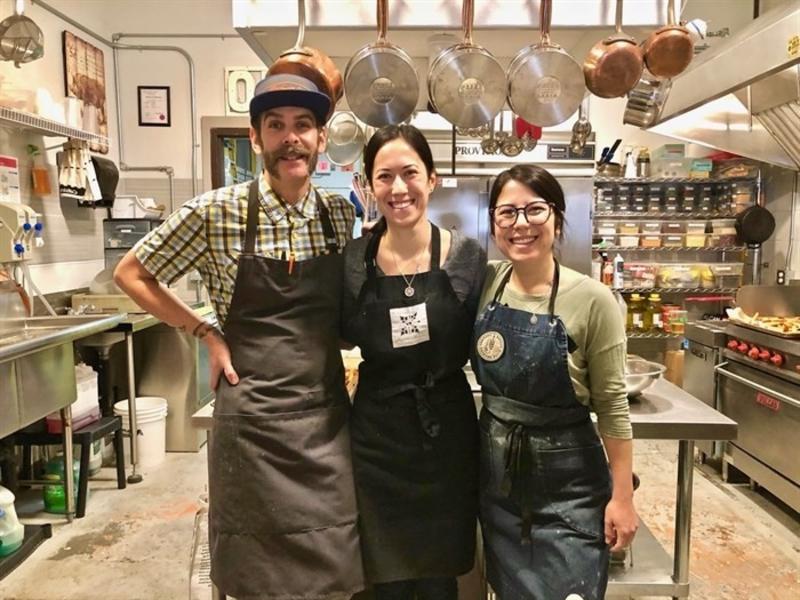 From left to right: Brock Bowes, Courteney Koga, and Meiko Koga
Courtney Koga is a member of one of Kelowna's most dynamic culinary teams, alongside her sister Meiko, and her partner Chef Brock Bowes. Together the three of them have rocked Kelowna's food scene through their combined talents. Starting with the cult favourite CrAsian Food Truck, the Koga sisters joined ranks with Brock to create Provisions Kitchen at Kettle River Brewing. BoxcAR Kitchen is their third delicious food child located at BNA Brewing, it's known as Kelowna's o.g. bánh mì & steamed bun pit stop.
"The best thing I ever ate in Kelowna was Pulpo a la Galega at Matadora Taperia."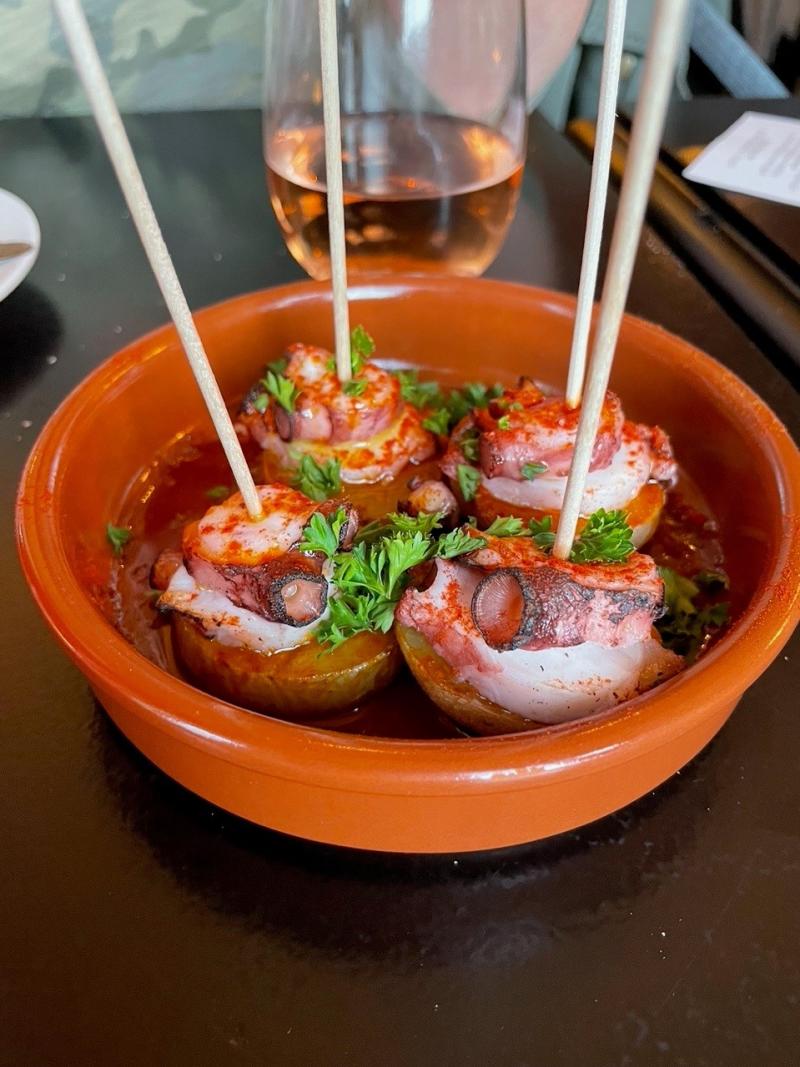 "I remember our first visit to this tiny new tapas eatery; it was a new spot that my partner and I figured we'd go check out. Entering on a whim with zero expectations, we were instantly blown away. From the atmosphere to the service, plus all of the nuances tying everything together, we were already planning our next visit before any food arrived... and then the Pulpa a la Galega hit the table. BC Octopus, braised and grilled to a tender perfection, sweet-smoky paprika and roasted potatoes, finished with only the finest Spanish olive oil. Enjoyed best alongside a cold Estrella tallboy and of course many, many other plates from the tapas menu. ¡Salud!"