I love the concept of food memory. In an instant, the smell or taste of a dish can transport us to another time and place and even to childhood. I know that the Okanagan is guaranteed to provide lifelong food memories for visitors.  As simple as biting into a sun-warmed peach just picked from a Kelowna orchard as a child or the first decadent sip of wine on a winery patio – we have so many wonderful food memories waiting for you to create here.
What is your favourite food memory in Kelowna? For me, there are many to list. I was curious to learn what some of our local food and wine celebrities counted as their "Best thing I ever ate". Here is what they shared.

Sandrine Martin-Raffault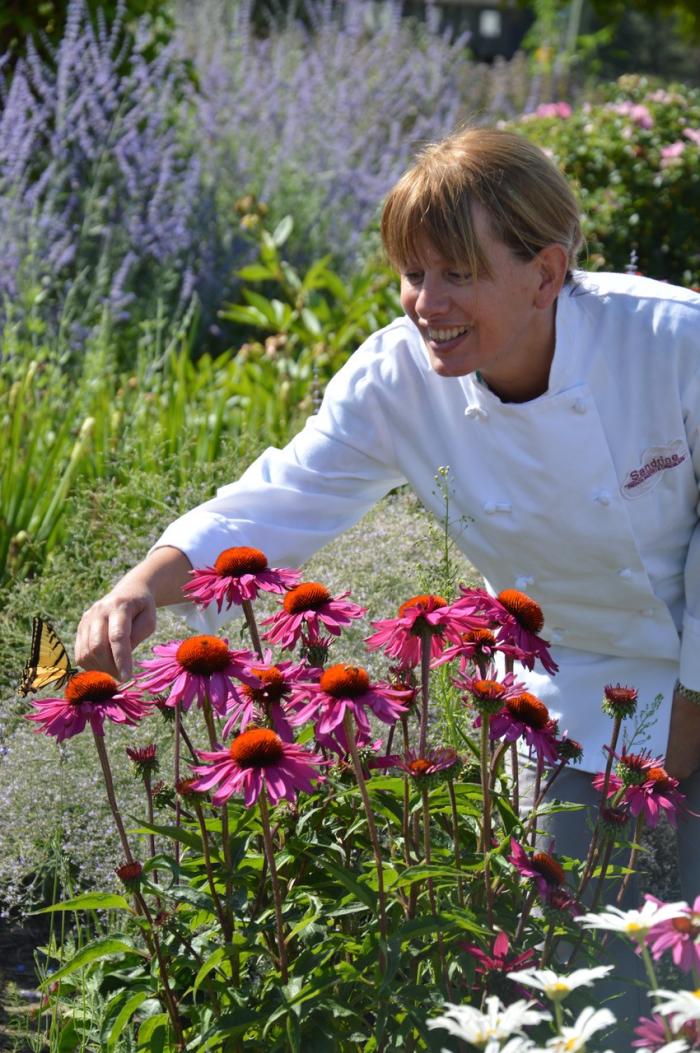 The owner-operator of Sandrine French Pastry + Chocolate. Here she creates perfection through her beautiful pastries, cakes and macarons plus decadent chocolates and other savoury delights that reflect her craft.
Sandrine was born, raised and trained in France in the Beaujolais area and brought her delicious talents to us in 2004 when she opened her first bakery café in Kelowna.
Sandrine: The best thing I ever ate was at Old Vines Restaurant at Quails' Gate Winery.  It was the braised lamb shoulder with winter vegetable & chickpea ragu with *ras el hanout. It was perfectly cooked. The lamb was extra tender and so flavourful that I could not follow the conversation that was going on with the other guests! All I could do was savour the dish, enjoy each bite, and tell everybody how amazing it was. I wondered why I was so in love with this particular dish as I have enjoyed so many meals at Quails' Gate and it is one of my favourite restaurants in the Okanagan.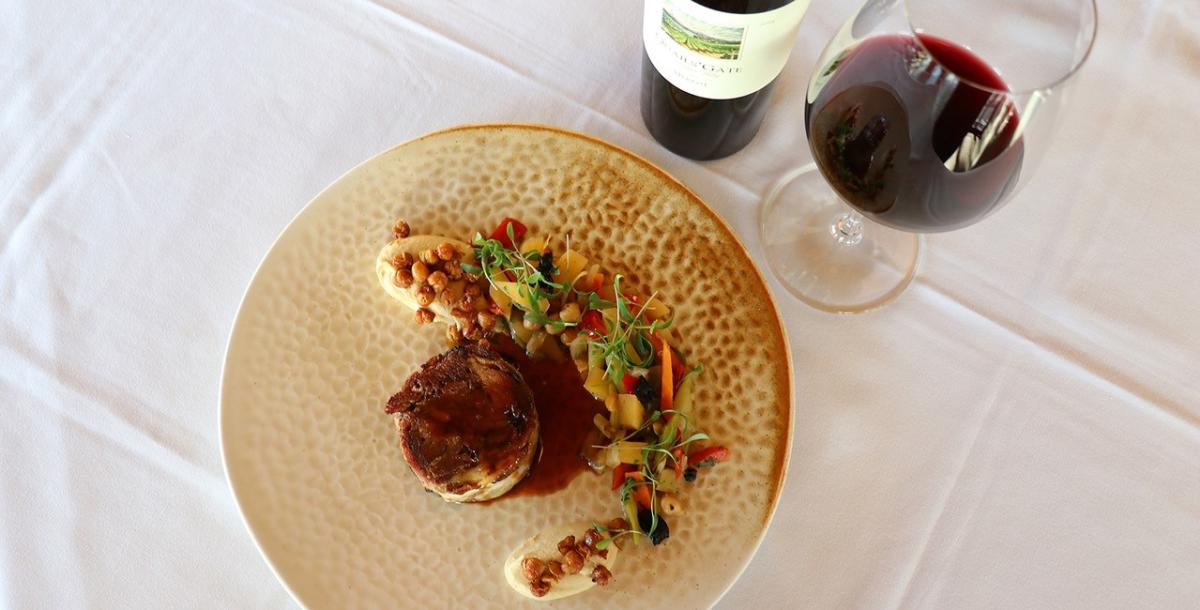 I realized that, on top of being perfectly executed, it was the ras el hanout spice that was hitting a special note. It literally transported me back to my youth when I first discovered couscous (the full dish, not just the couscous grain alone) that was seasoned with ras el hanout giving it that unforgettable flavour. This was my **"Madeleine de Proust" moment.
*Ras et hanout is a spice mix found in varying forms in Tunisia, Algeria, and Morocco. The name in Arabic means "head of the shop" and implies a mixture of the best spices the seller has to offer. Commonly used ingredients in the mixture include cardamom, cumin, clove, cinnamon, nutmeg, mace, allspice, dry ginger, chili peppers, coriander seed, peppercorn, paprika, fenugreek, and dry turmeric.
**A Madeleine de Proust moment is an expression used commonly in France to describe smells, tastes, sounds or any sensations reminding you of your childhood or simply bringing back emotional memories from a long time ago. In his novel Search of Lost Time (also known as Remembrance of Things Past), author Marcel Proust uses madeleines to contrast involuntary memory with voluntary memory.

Master Winemaker Howard Soon
A living legend in our wine industry and as such was named a member of the Order of Canada (C.M.) for his influence in the BC wine industry. From 1980 to 2017, he was winemaker at Sandhill Winery (formerly called Calona Vineyards) and received an Award of Distinction from the BC Wine Institute before his retirement from Sandhill and transition to Vanessa Vineyard where he continues his legacy of making award-winning wines.
Howard Soon: The Best Thing I Ever Ate in Kelowna was a chef-catered dinner at our home.
When our daughter Tricia announced her engagement, we booked her dream wedding reception at The Harvest Golf Club. Her favourite chef, Jim Armstrong, was no longer at The Harvest but we convinced him to cater the rehearsal dinner at our home.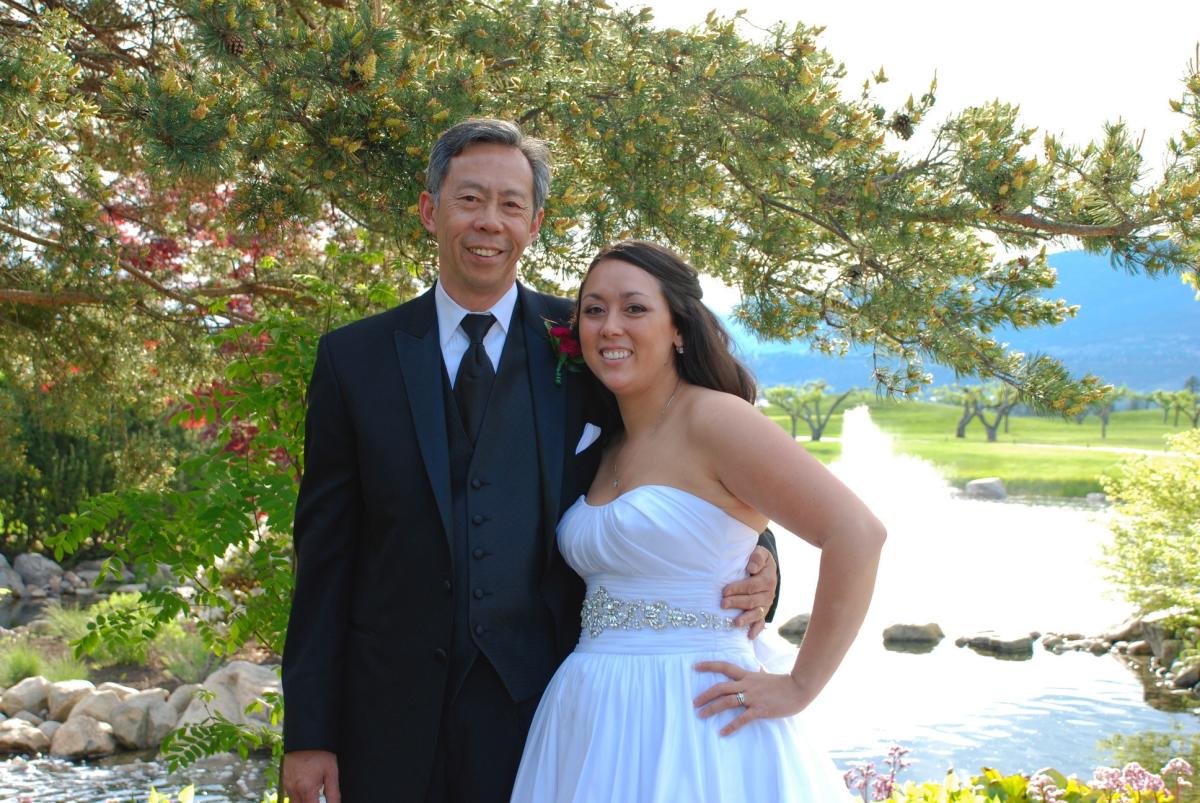 The meal was incredible. Our first course was a rich crab bisque served with a cute little crab cake. Chef Armstrong is famous for his lamb dishes and the next courses did not disappoint. Rack of lamb and then lamb sausage with eggplant pancakes and baby carrots. The lamb was beautifully done – medium rare, tender and juicy and the eggplant pancakes supplied a starch and a great contrast to the herbs and juiciness of the meat. Dessert was a flourless chocolate cake served in a pool of raspberry coulis.
As a winemaker, of course, I wanted our best wine to be served with this special family feast. In 2009 at Sandhill Wines, we won the honour of Canadian Winery of the Year, Best White Wine and Best Red Wine in Canada at the Canadian Wine Awards.  Out of our own private cellar, I proudly poured the winners: our Sandhill Small Lots Viognier Osprey Ridge Vineyard and Sandhill Small Lots Syrah Phantom Creek Vineyard.  The perfect pairing for a meal we will never forget.
Chef Bernard Casavant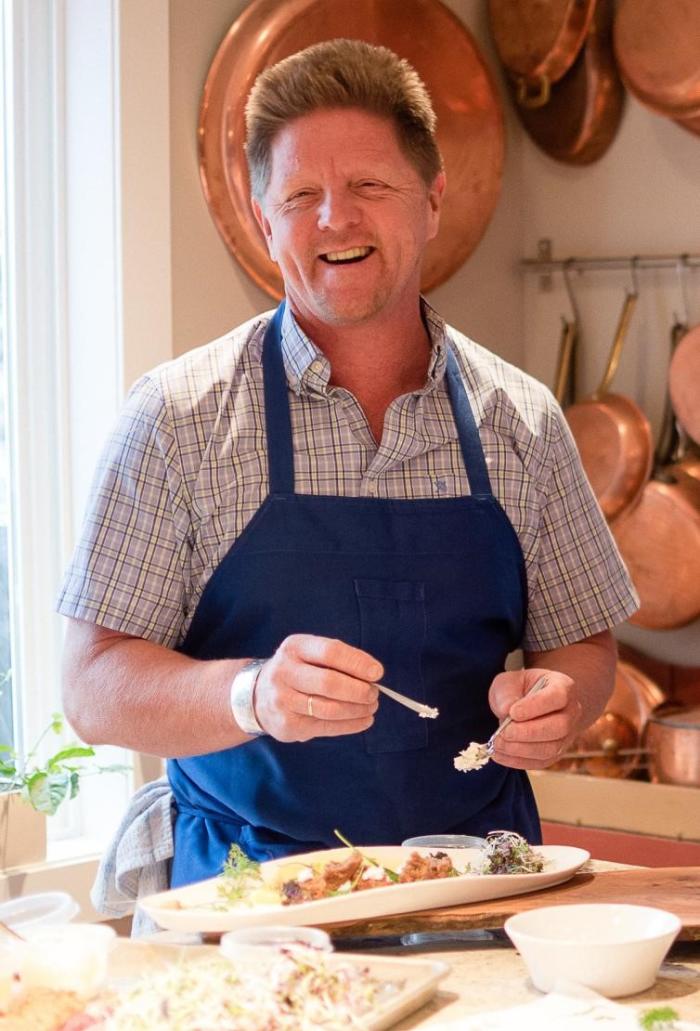 Known affectionately as Chef B in our food world, is one of our most iconic and celebrated local chefs. Not only a master in creating the most beautiful food from our local bounty, but he is also one of the pioneer farm to table chefs in BC and is a truly passionate advocate for our food, farm, and fishing communities. Chef B has also played a huge part in grooming the next generations of chefs through his work at the Okanagan College Culinary School. He is currently sharing his vast knowledge with the industry as a consultant.
Chef B: The Best Thing I Ever Ate in Kelowna was a take-out dinner we had for New Year's Eve. During Covid lockdown, my wife Bonnie and I invited our family over for dinner. We ordered the "Big Board" from Chef Brock Bowes and Courtney Koga at Provisions Kitchen & Catering. The Salmon Wellington was fantastic with light flaky pastry and perfectly cooked fish. The dish that quietly stole the show was the leek & mushroom pie – a beautiful, balanced dish that the family still talks about.  Note: This is not an easy dish to do for take-out food.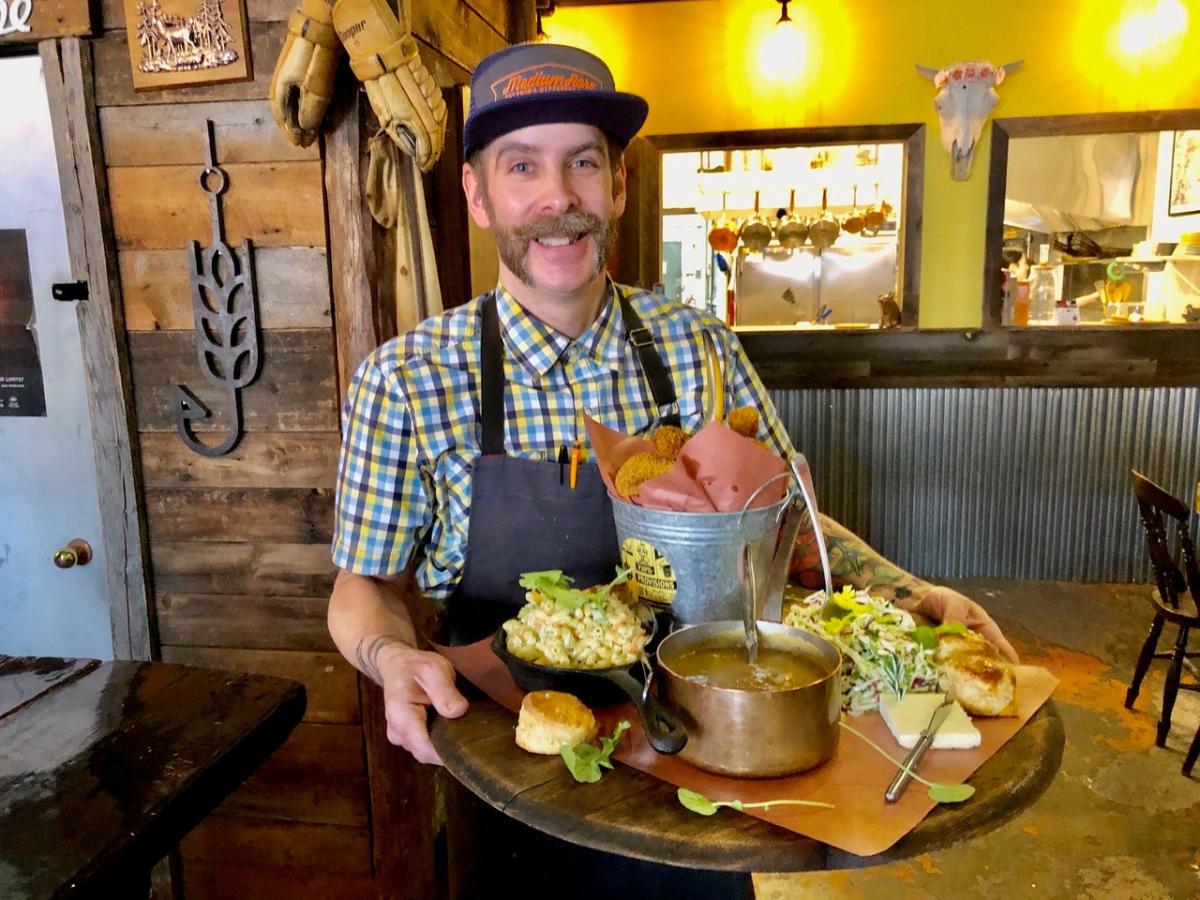 Chef Brock Bowes with a Big Board option at Provision Kitchen. 
What made this dinner even more amazing was our relationship with Brock which dates back to our Whistler days when we operated a restaurant there. Good memories, great food with delicious bubble and wine. It was a special night.