Here's a look at some of the most popular posts from the summer of 2017.
Do you follow us on Instagram?  Learn insider tips and get inspired. Every week, hundreds of photos of Kelowna, West Kelowna and Lake Country are shared on social media. We select our favourites and feature them in our Instagram feed. Check out other photos and share your experiences by including the #exploreKelowna in your posts.
---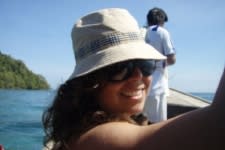 Shauna Merritt grew up in a small community outside of Vernon, BC - and has a deep rooted love for all things Okanagan. When she's not working in the marketing department at Tourism Kelowna, you can probably find her shopping at the Farmer's Market, sampling a new release at a local tasting bar, or exploring the hidden coves and beaches of Okanagan Lake.