A couple of November days last week felt more like spring with the blue skies, and warm temperatures that reached 17°C. It was so warm outside that I was in shorts and a t-shirt and we even kicked off our shoes and walked in the water. We had lunch at Memphis Blues BBQ House then visited a few of our favourite parks and beaches, the kids wrestled in leaf piles and generally just played. We hope to catch a some more awesome weather before the real winter arrives in Kelowna!

We visited City Park and Hot Sands Beach, Rotary Beach Park, and then finished at a small public beach down by the Hotel Eldorado. I have heard it called Hidden Beach though we didn't see a sign referencing that. It's located just off Truswell Road along a hidden path where Mission Creek meets the lake. Perfect name if that is what it's called. It's a great place to go skim boarding too.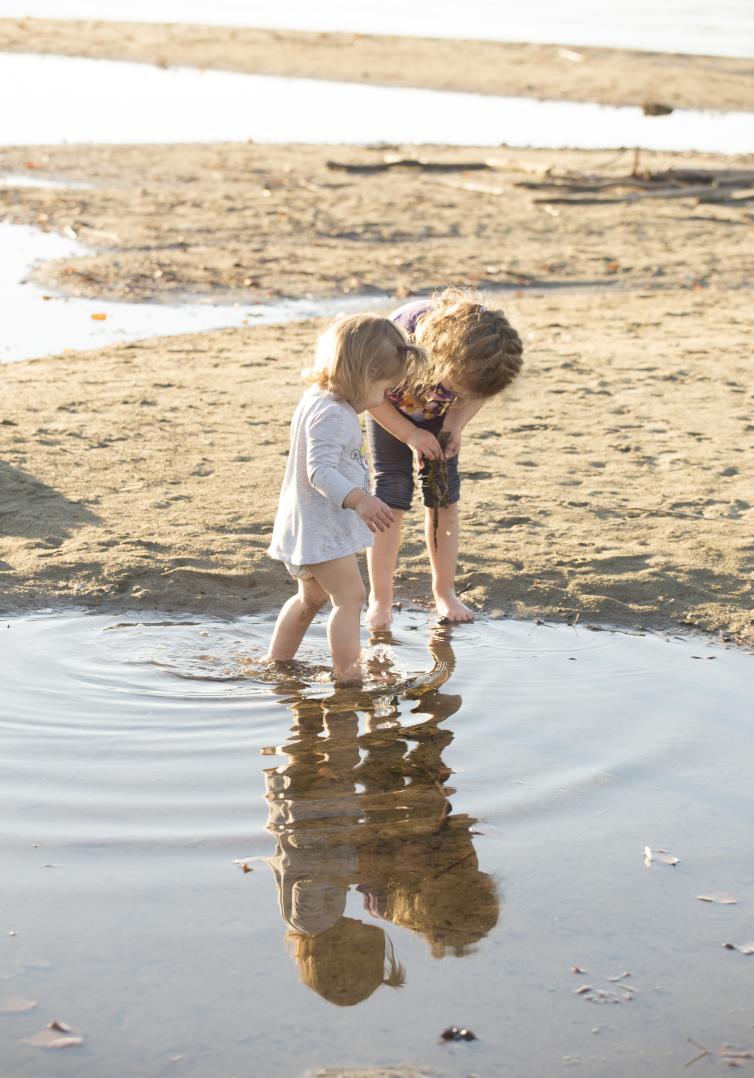 Shoes off in November! What a treat. Hannah thought these "tide pools" at Rotary Beach were pretty cool. Fortunately, no crabs were found.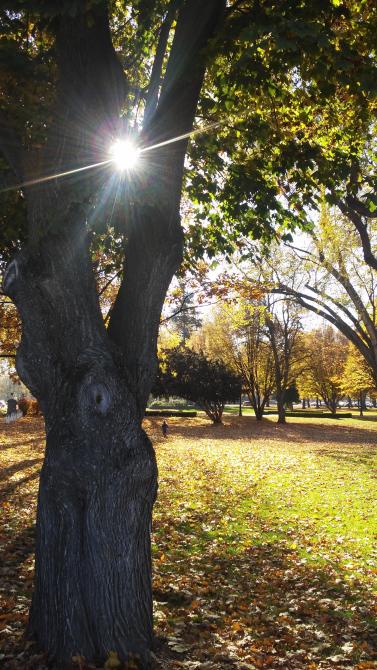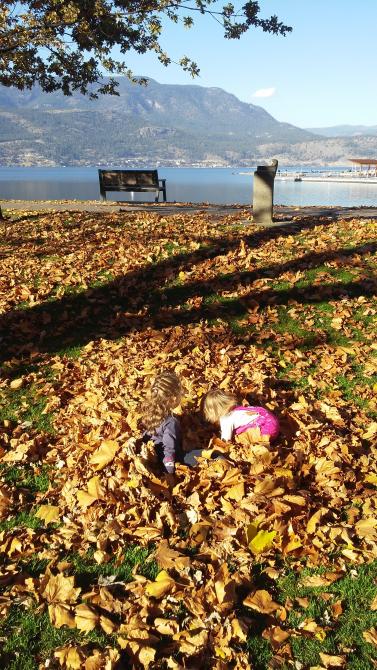 A 30 second leaf pile in Kelowna's City Park provided 30 minutes of fun. Build it up, knock it down!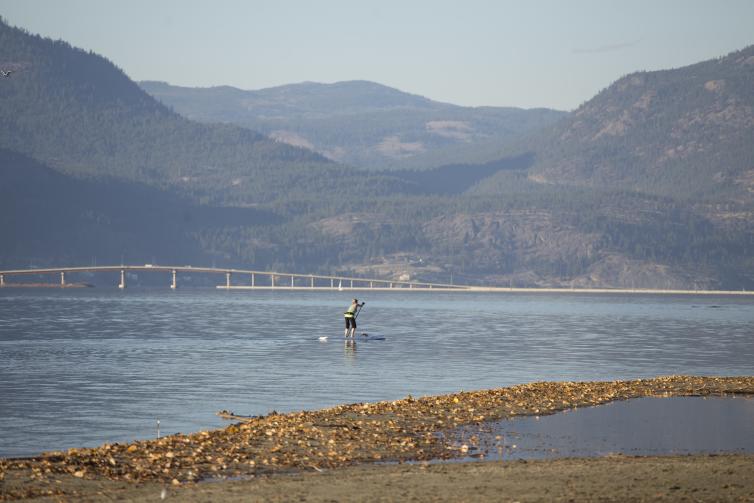 A paddle boarder enjoys a quiet lake, as seen from Rotary Park Beach.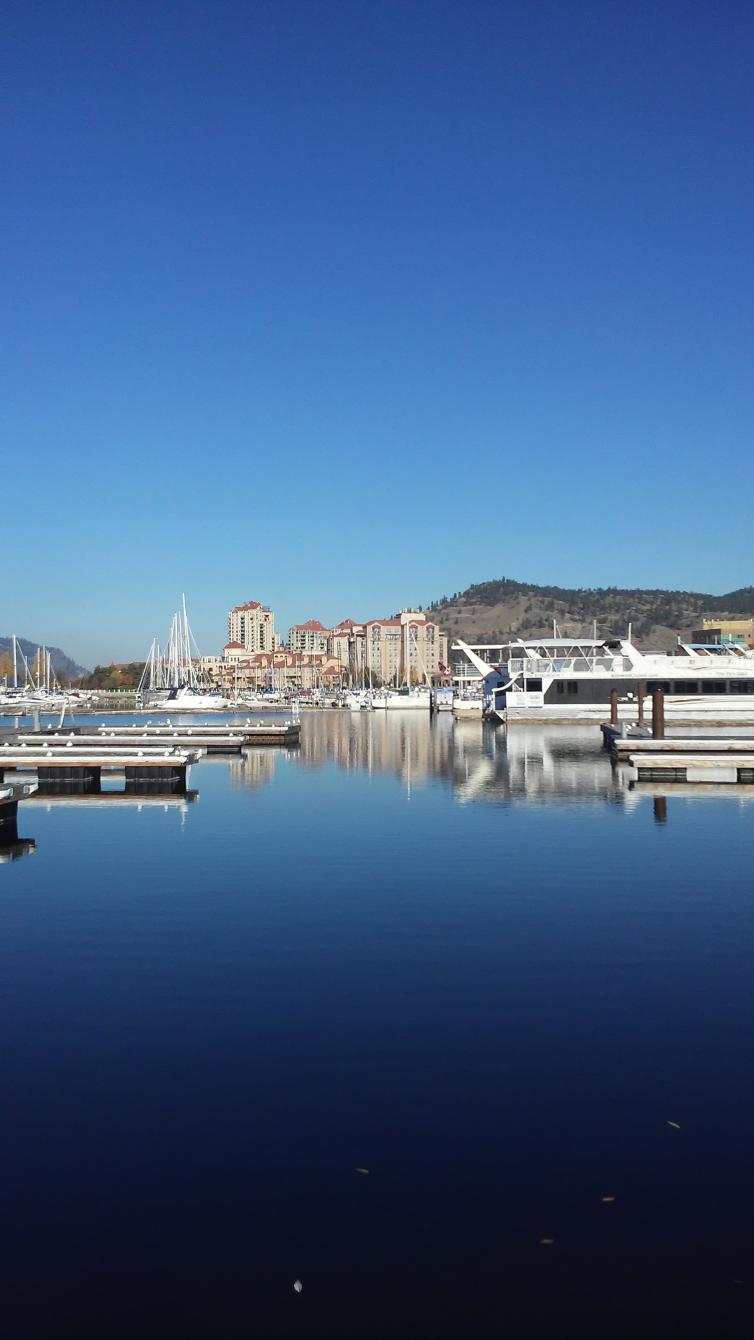 Calm waters in downtown Kelowna looking towards the Kelowna Yacht Club.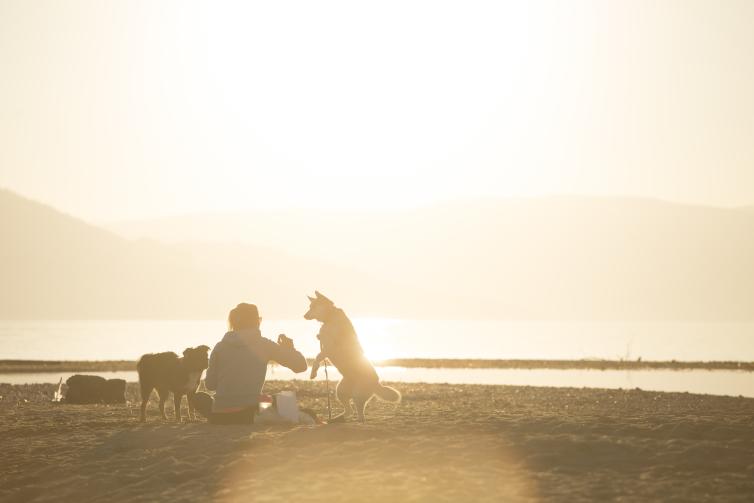 A couple dogs play with their owner, jumping around in the sand and the sun and splashing around in the water... just like my girls.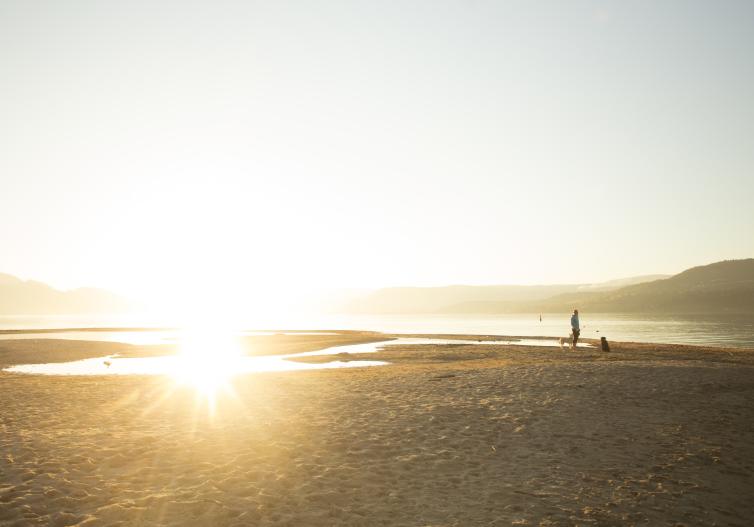 Another shot of Hidden Beach, and the final photo in one of the best fall adventures days we've had!
---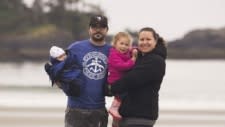 Matt Ferguson is a BC born and raised landscape photographer. Matt and his wife, Jennifer, have made it a priority to make sure that their girls (Hannah and Mylah) get to experience all that the Okanagan offers.