Fostering a healthy workplace is no longer restricted to office hours. Today's workplaces are evolving; organizations are being challenged to offer the same healthy benefits to their employees or members, even when they are attending conferences. As organizations embrace the cultural shift of mindful, health-focused events it becomes more important than ever to choose destinations and experiences that align with your organizational values.
Director of Business and Destination Development for Tourism Kelowna, Jennifer Horsnell notes, "Wellness is in the top 10 trends affecting the meetings and events industry in 2019, according to PCMA. Organizations are seeking destinations that inspire their delegates to be active during their conference, where they can connect with each other over community tables, and where they can enjoy work-life balance, even when they're attending a conference."
Inspired setting; abundant active experiences; fresh, healthy food; community-building culinary experiences; a centre of excellence in agriculture and digital tech. Kelowna checks all the boxes. Following are just a few ways conference organizers are creating experiences with wellness in mind when they meet in Kelowna.

Reinventing the Coffee Break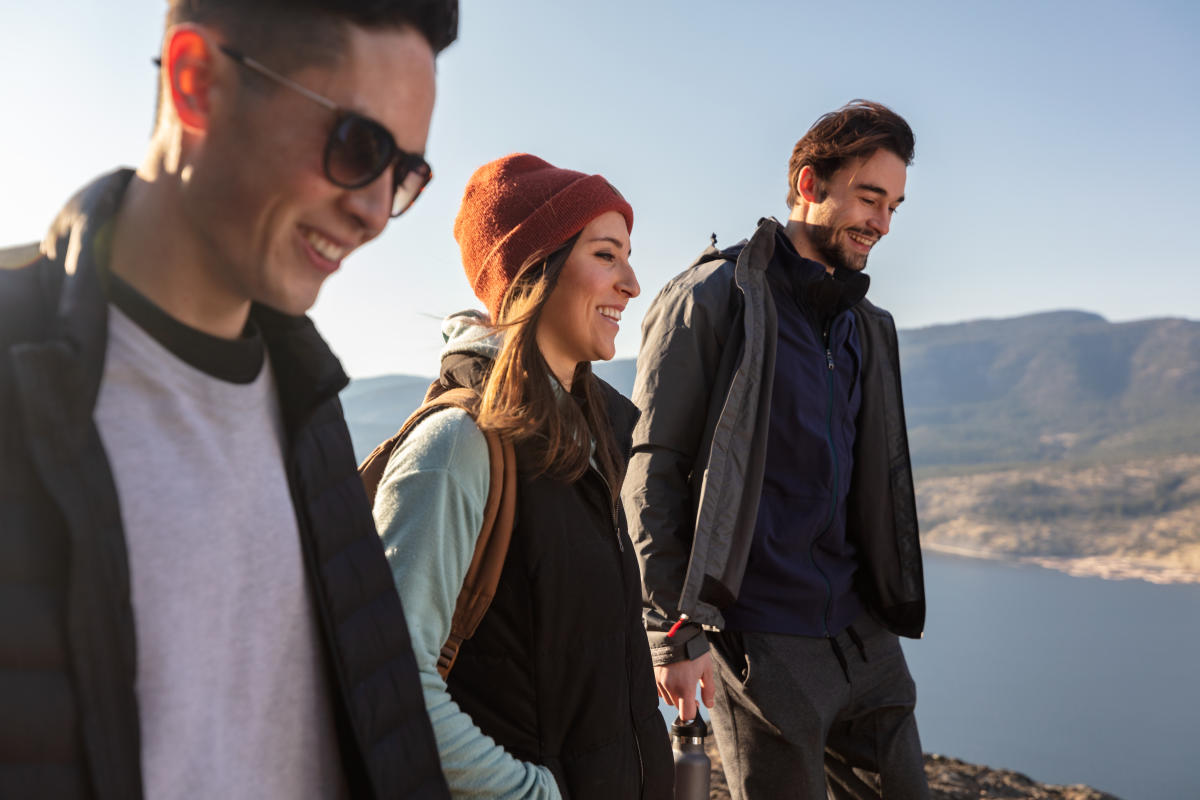 Photo by: Shawn Talbot Photography
With Fitbits on almost everyone's arm, tracking your activity has become a global pastime. Meeting planners are taking note and choosing meeting sites that not only offer plenty of opportunities for fresh air breaks, but they're choosing locations that offer active break options.
"We know that scheduling fresh air breaks, networking time with other attendees and time to check in with the office helps keep delegate's stress levels in check," says Horsnell. "We've seen creative conference organizers host walk and talk sessions where small groups break out of their meeting and take their conversations outside to the boardwalk, to the park, even to our downtown wildlife sanctuary."
With easy-to-stroll urban walks along the lake and through downtown and the Cultural District, to the quiet tranquility of the Mission Greenway trails, to the thigh-burning climb to the summit of nearby Knox Mountain Park, planners can create plenty of unique walk and talk sessions when they organize meetings in Kelowna.

Pedal Power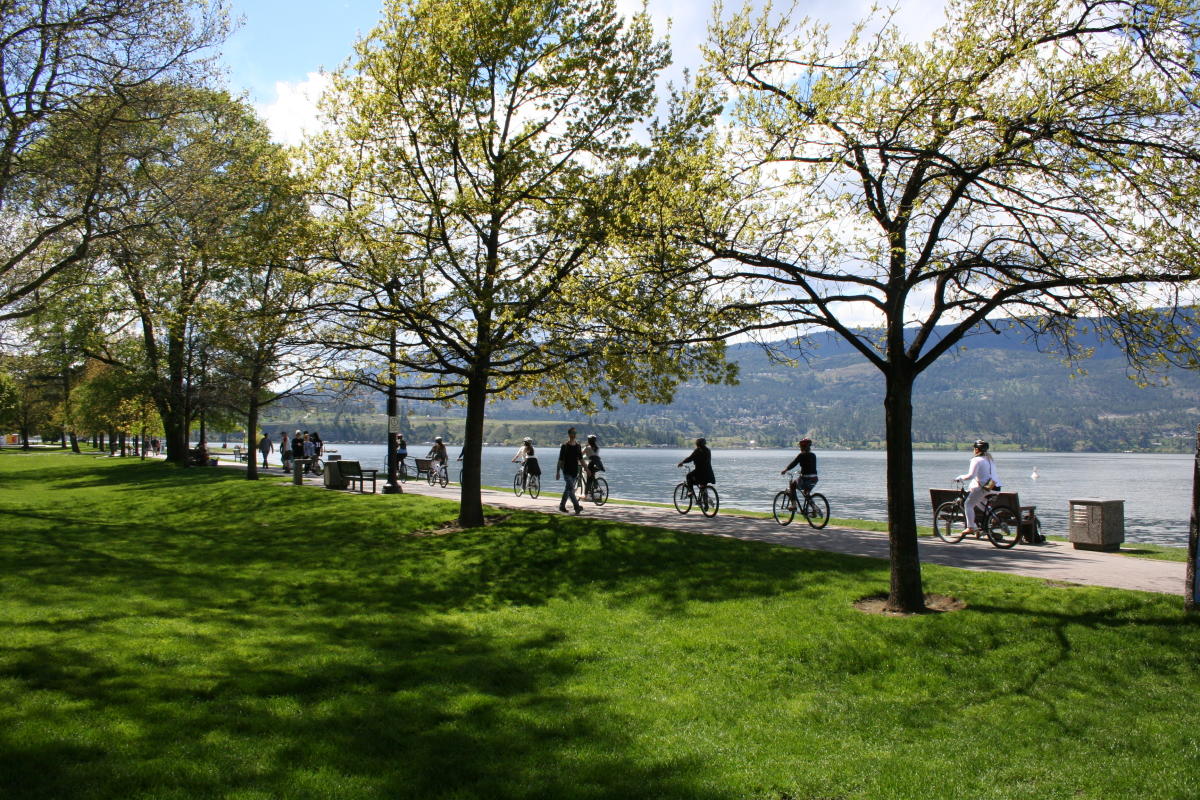 Photo by: Giro Okanagan 
Forget the usual gym pass; with Kelowna's flat urban corridor, lakeside boardwalk and City Park, it's easy for delegates to explore Kelowna by bike. For something curated especially for your group, pair a cycling outing with a culinary class: Giro Okanagan (G.O. Cycling) offers curated experiences for groups of four or more than can include farm gate tours, culinary workshops and long table dinners. When paired with famous Okanagan wine and the amazing storytelling of G.O. Cycling's owner, Gord Hotchkiss, you've got an active and memorable experience delegates will love.

Get Centered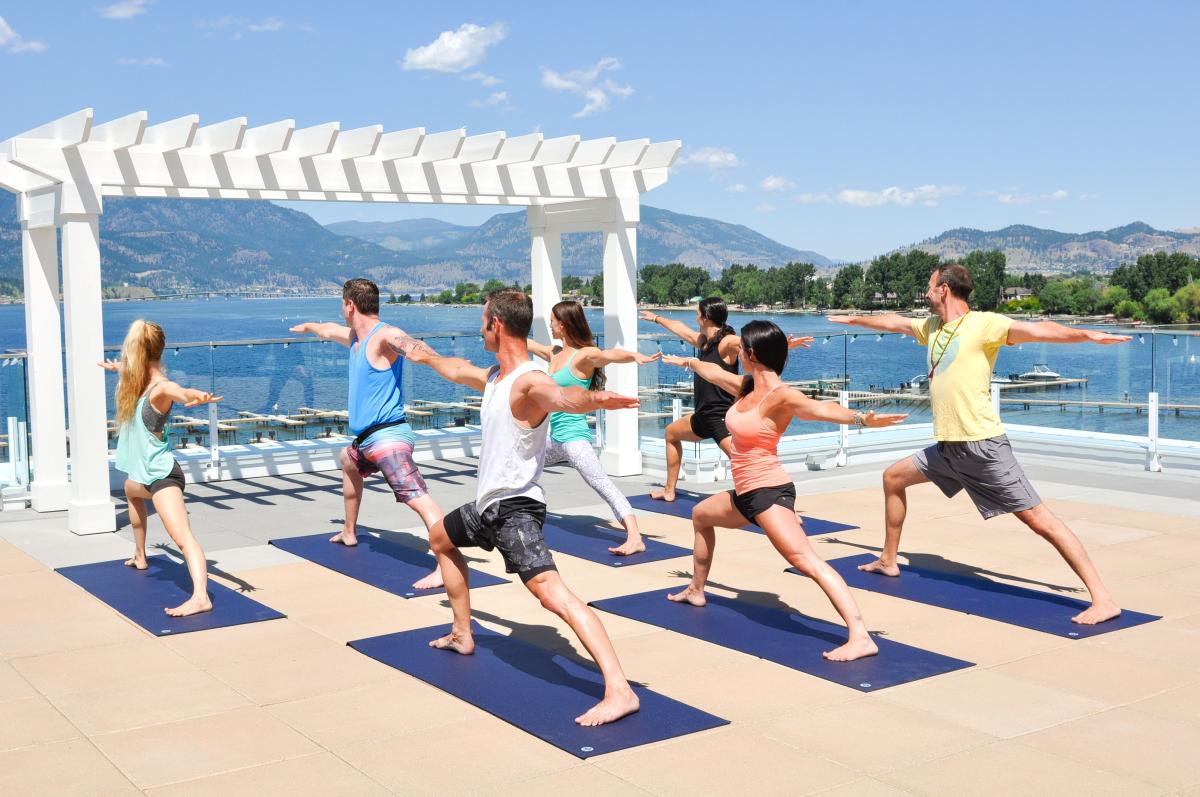 Photo by: Hotel Eldorado
Travel can be stressful for even the most seasoned road warriors, but, starting off each day of your conference with a private yoga or Pilates class, or mindful meditation session helps attendees get centred and ready for a day of learning and networking. Organizations convening at the Hotel Eldorado at the Eldorado Resort can host private pre- or post-meeting yoga sessions on the hotel's lakefront rooftop patio. Other options: yoga in the vineyard, overlooking Okanagan Lake, or in a tranquil lavender garden.
Hosting classes off-site is not only a healthy choice, according to Tommi Hanley, Regional Director of Cantrav Services, a destination management company with offices in Kelowna, but it gives visitors an opportunity to connect with locals and discover Kelowna's hidden treasures. "I love early morning and early evening group yoga classes at Okanagan Lavender & Herb Farm," says Hanley. "They buzz with the sound of bees pollinating hundreds of lavender and herb plants. And when we coordinate group yoga classes at Soma Craft Cidery and Farm, we often incorporate a tour and cider tasting afterward; it's a great way to sample the flavours of Kelowna."

Fresh, Local, Healthy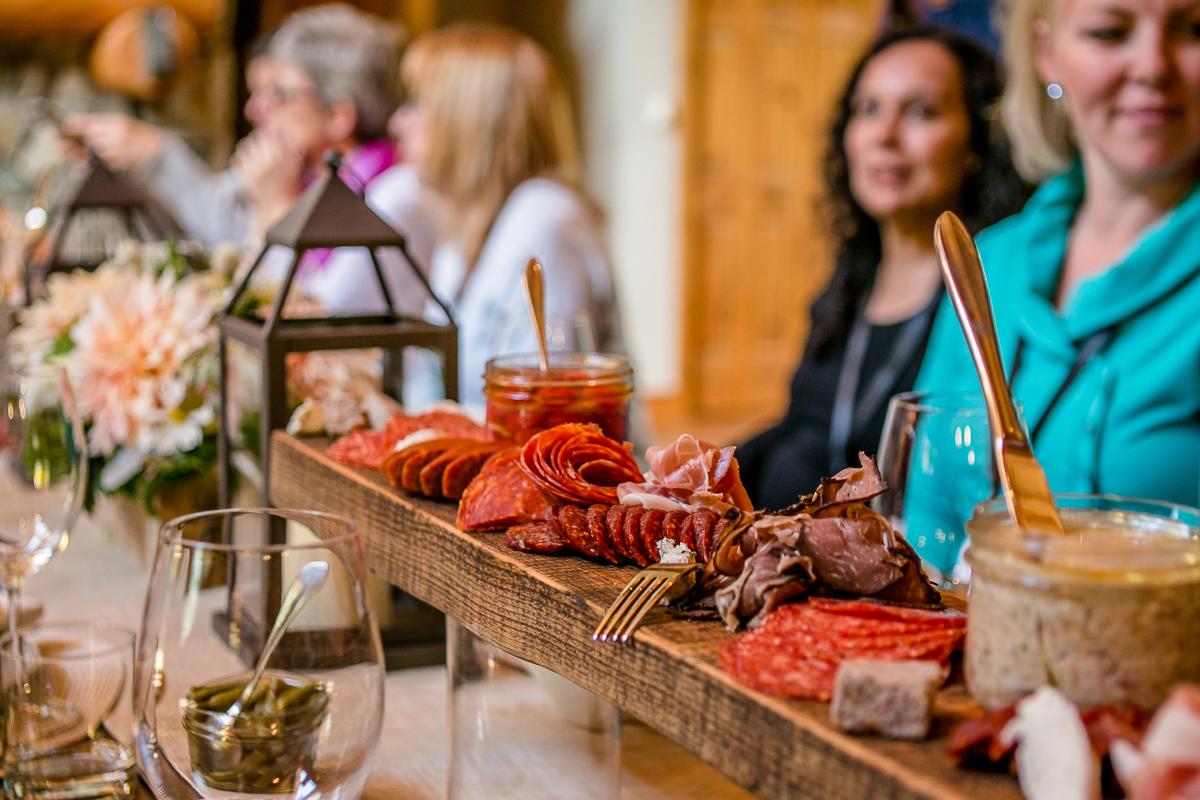 Photo by: Michelle Appleton
Attending a conference may nourish the mind, but it's the hosted events that nourish the body, and the ways delegates can connect with each other that nourishes the soul. With Kelowna's famous farm-to-fork culinary scene, a network of acclaimed chefs and a wide range of unique off-site venues it's easy to create fresh, local, and healthy dining experiences during meetings hosted here.
Planning an event? Think Kelowna: the right destination, with a myriad of ways to keep your delegate's wellness in mind.
Inspired or curious? Connect with us to begin planning your next event.