When the temperature in Kelowna reaches the late twenties/early thirties, most people grab their sunscreen and their towels and make a beeline for the beach. For those who navigate the world from a wheelchair, however, the beach can be a very daunting place. As you can imagine, sand and castor wheels don't mix very well, so getting into the water on a hot summer's day can be quite the task.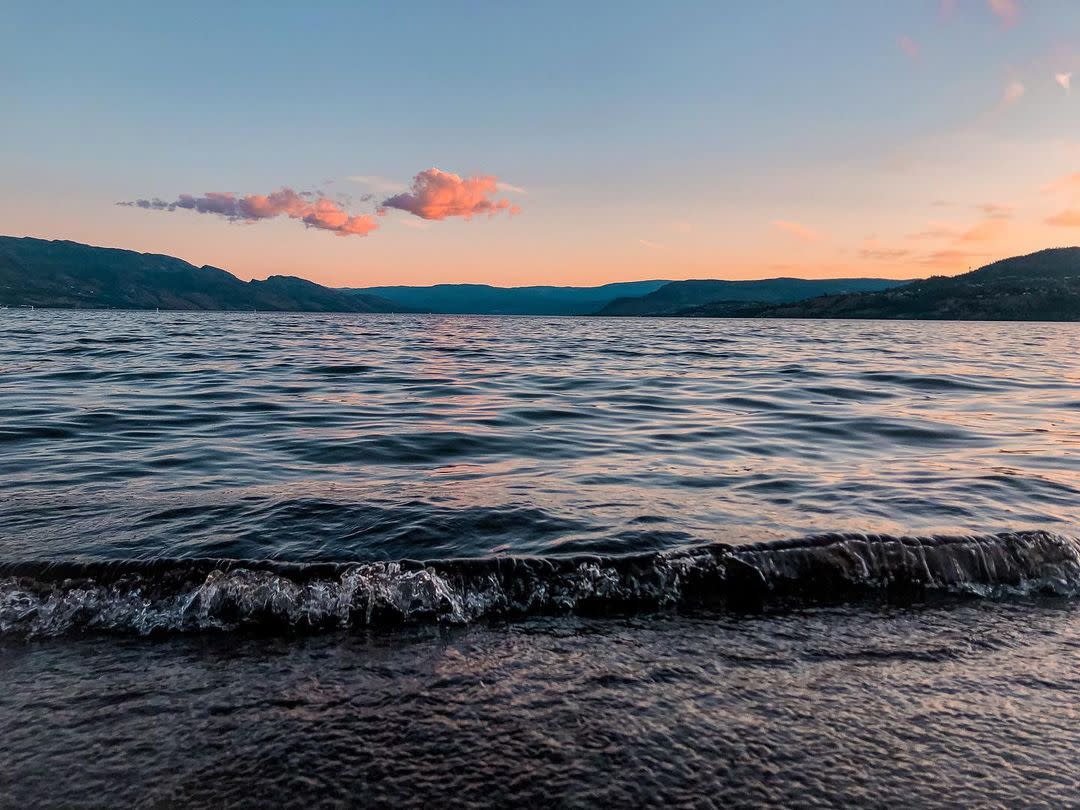 Okanagan Lake at Sunset. Photo by: @adeorksen
With more than one accessible beach in the city, Kelowna has taken away the stress and frustrations of planning a beach day for those living with disabilities. My wife Cara (a t6 paraplegic) and I love spending time at the beach, and we never have to stress about trying to find ways to get her into the lake since both Rotary Beach Park and Gyro Beach Park are well-prepared for wheelchair users.
We normally spend most of our summers at Gyro Beach, simply because it's been more recently updated. The parking lot has several accessible parking spots, and the newer washrooms are a huge improvement. They were designed with not only accessibility in mind, but everything is environmentally friendly as well. The building and stalls are very spacious and they've even added combination lockers inside, which are free to use for the public.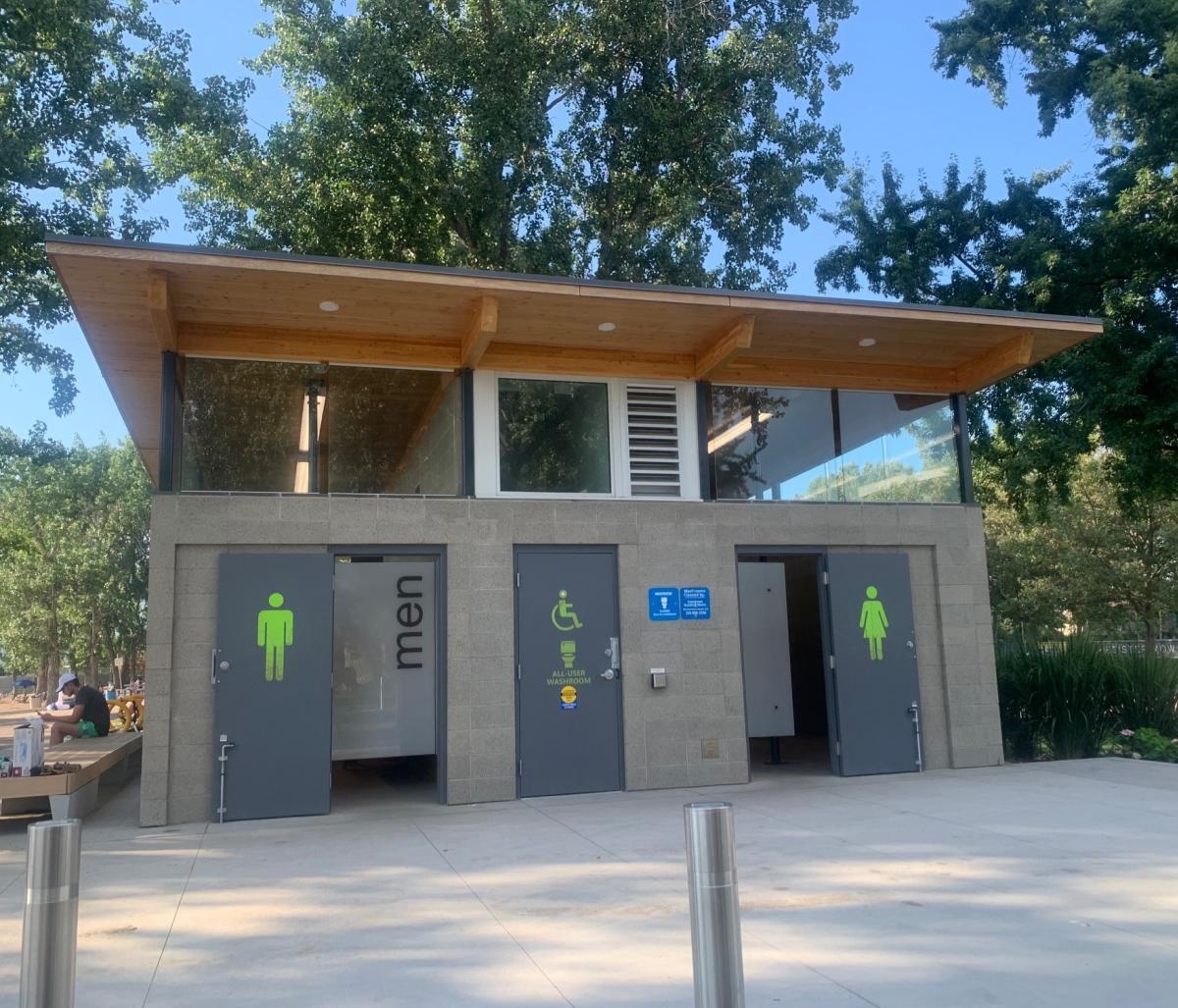 The wide path that spans from one end of the beach to the other is a great feature, as it's completely paved and offers plenty of space for wheelchairs, cyclists, and pedestrians to enjoy all at the same time. 
For those wanting to keep out of the sun, there's a beautiful shaded grassy area, equipped with round picnic tables with seating removed so that wheelchair users can pull right up and enjoy lunch or dinner with their family or friends. Several food options are nearby, but Cara and I always seem to pick up sushi from Seki Noodle House.
Gyro Beach also has several activities for those who are able-bodied; such as volleyball, ping pong, canoe, and kayak rentals.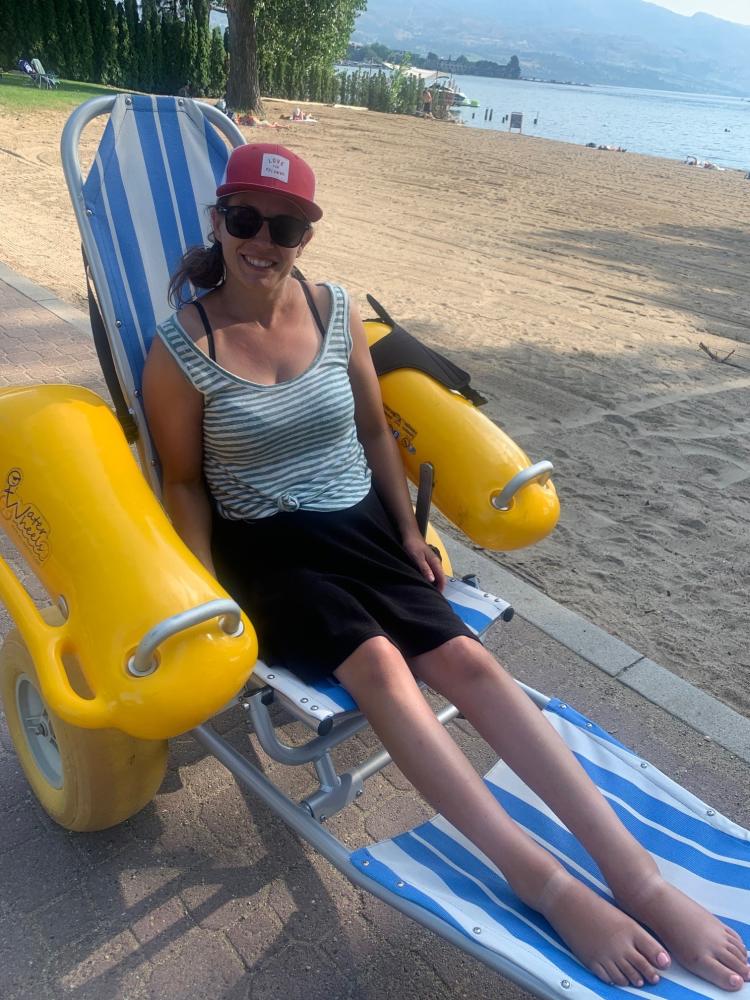 Of course, the main reason we go to the beach is to get in that lake and cool off. Both Rotary and Gyro Beaches have made it easy to get Cara in the water as they are equipped with beach wheelchairs. These chairs have large, balloon-like tires and make navigating through the sand a piece of cake. They can roll right into the water and they even float! Okanagan Beach Rentals carry the chairs and they sign them out to anyone who needs them, free of charge. There is one chair at two of their locations (Gyro Beach and Rotary Beach), they operate on a first come/first served basis. You can access them from May 15th to Sept 15th, between 9:30 am - 6:30 pm (weather permitting).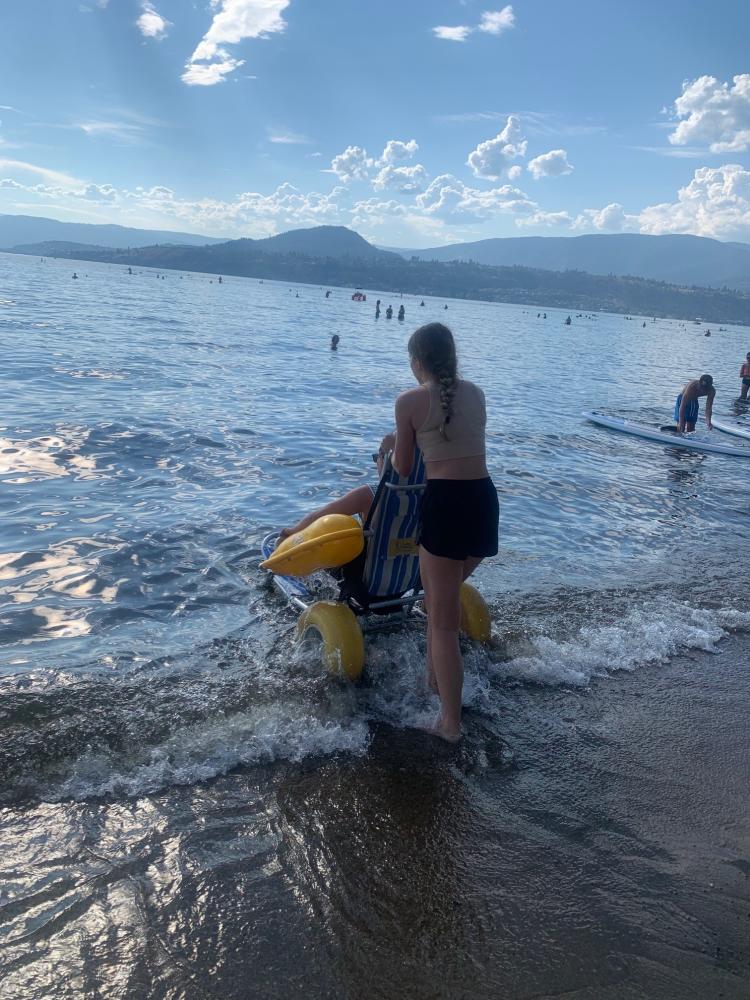 If you're visiting Kelowna and you have a disability, we would highly recommend you take advantage of these chairs as they are sure to provide you with a stress-free and fun beach experience.