Kelowna is known for its beautiful climate and geography, which makes it a perfect place to visit any time of year, with spring being particularly enticing.
Springtime in the vineyard is a time of renewal and growth. As the weather warms up and the days get longer, the vineyards come alive with lots of vegetative growth. Budburst occurs when new shoots start to emerge from the vines, signalling the start of a new growing season. This is an exciting time to visit, as you'll be able to observe a lot of activity in the vineyard that prepares for a bountiful harvest, like pruning, fertilizing, and tending to the vines. Spring is also when most wineries release their first wine of the new vintage and often host special events to commemorate the release. Generally, at this time of year, the winery will be less busy, so you'll be able to spend more time with the staff, gaining more in-depth knowledge about the wines and winery.
As for the wines, the 2022 vintage proved to be quite a fascinating year for grape growers throughout the region. With one of the coolest starts on record in the valley, a mild and wet spring, followed by a long and warm autumn. These conditions allowed the grapes to ripen slowly, developing lots of diverse and interesting flavours, without becoming too full of sugar, and reaching full phonetic maturity. There will most definitely be lots of delicious 2022 wines to try this season that will be sought after by wine lovers and connoisseurs, around the world. 
Below are recommendations of some of the wineries to visit this spring, along with their exciting spring releases that we think you really shouldn't miss.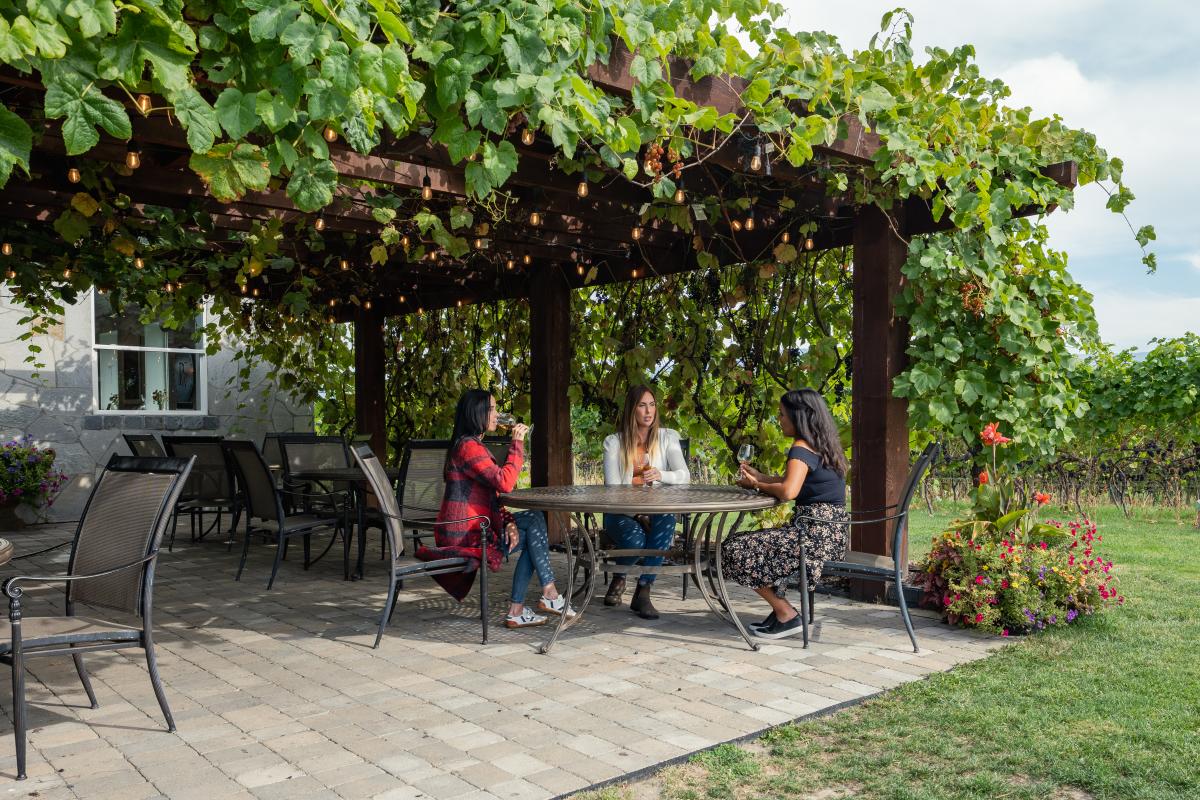 Visiting Priest Creek in East Kelowna is an experience you won't soon forget! This family-owned boutique winery opened in 2020 and originally grew table grapes. Run by a husband-and-wife duo who are passionate about crafting delicious wines, ranging from light and crisp whites and roses to deep full-bodied reds, the winery boasts a beautiful enclosed yard, which often has a food truck operating from it. Enjoy the fresh air and stunning countryside views in a relaxed atmosphere while imbibing their selection of wines and eating some delicious snacks.
Priest Creek is introducing a completely new wine to them this Spring, Marsanne Roussanne Viognier. This unique blend is Viognier dominant and has been carefully crafted for the perfect balance of floral aromatics, silky smooth body, and notes of ripe peach. Enjoy the best of both worlds with this one-of-a-kind wine that is sure to please even the most discerning palates.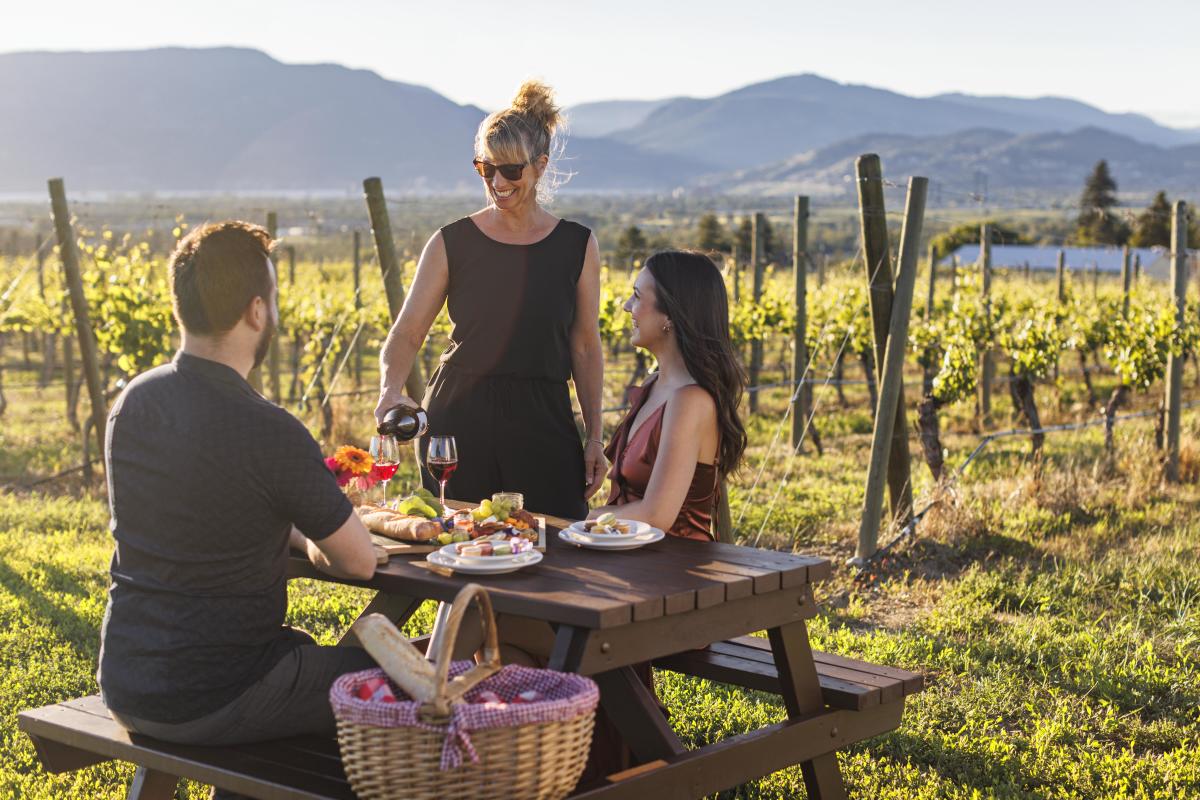 Just a short drive from Priest Creek in East Kelowna is The View Winery. Owned and operated by the same family for 5 generations, this property was originally an orchard that shifted focus slightly in the 1990s by planting some vineyards amongst the orchards. Today The View produces a wide range of wines, including their BLING sparkling wine, - Canada's first wine in a can, as well as producing ciders. (which is a lovely treat for those friends who aren't super into wine just yet). Visiting this winery in the spring is a must for anyone who appreciates nature's beauty. The orchard is in full bloom and the air is filled with the sweet smell of blossoms and fruit.
The View has released their 2022 vintage Pink Rhino. A unique 100% Pinotage wine, which is done completely in stainless steel, producing a crisp, dry and elegant finish, reminiscent of a Provence rose. With each sip revealing new and different flavours of strawberry, pink grapefruit, tart cranberry and cotton candy, every sip will most definitely tantalize your taste buds. Perfect for any occasion, this delightful wine is sure to be a hit!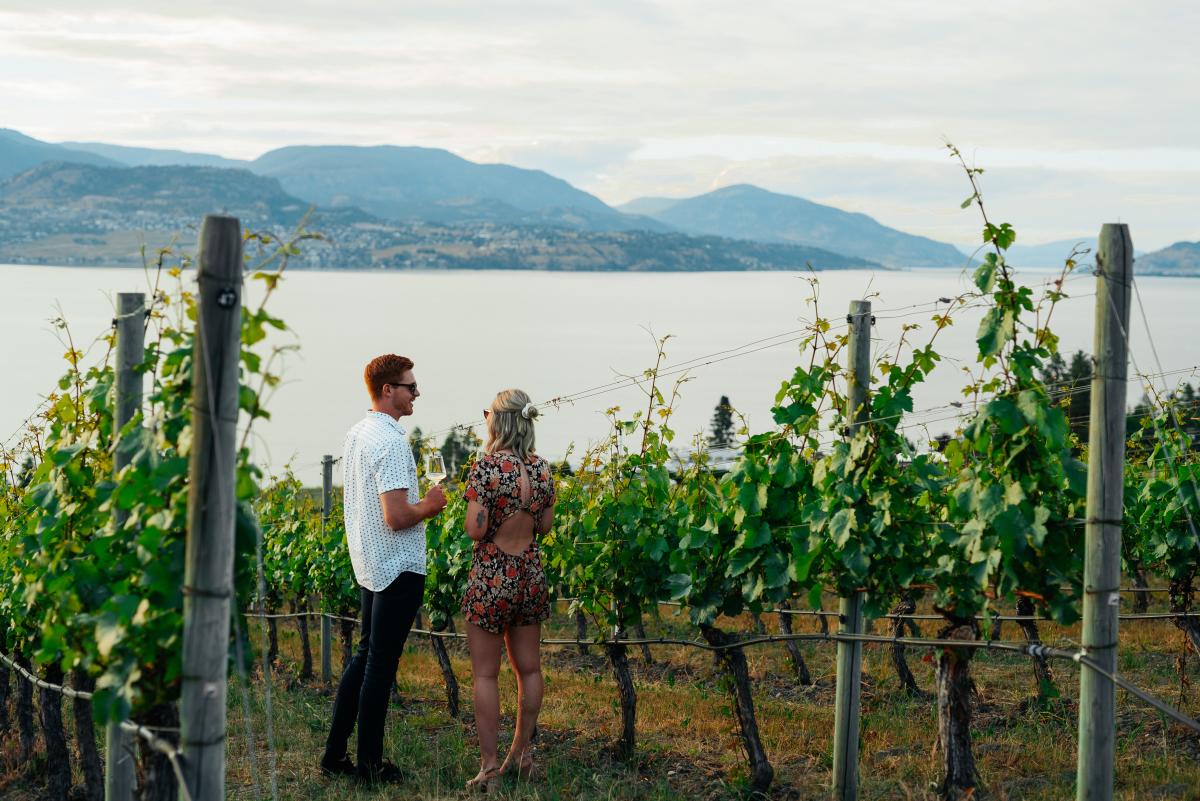 Located along the Lakeshore Wine Route is CedarCreek recently awarded the 2022 Winery of the Year award. CedarCreek produces some of the best Burgundy–style wines in the area like Pinot Noir and Chardonnay, with a focus on terroir, and small/single barrel fermentation. They have also transitioned to organic farming practices including the use of cover crops in the vineyard, which helps to prevent erosion and maintains thriving soil. If you visit this winery in the Spring, you can enjoy a glass of wine while you watch the vineyard come alive, taking in the sights of Alfalfa and Crimson in full bloom.
CedarCreek's 100% Pinot Noir Estate Rose 2022 is another wine that is perfect for any occasion. Fermented to bone dryness, with notes of strawberry, grapefruit, and blossoms. This delightful rose was fermented in stainless steel to preserve its delicate flavour, but was left to age on its lees for 4 months, giving it a bit more complexity and texture than your average rose. Enjoy the freshness of spring with this crisp and fruity rose!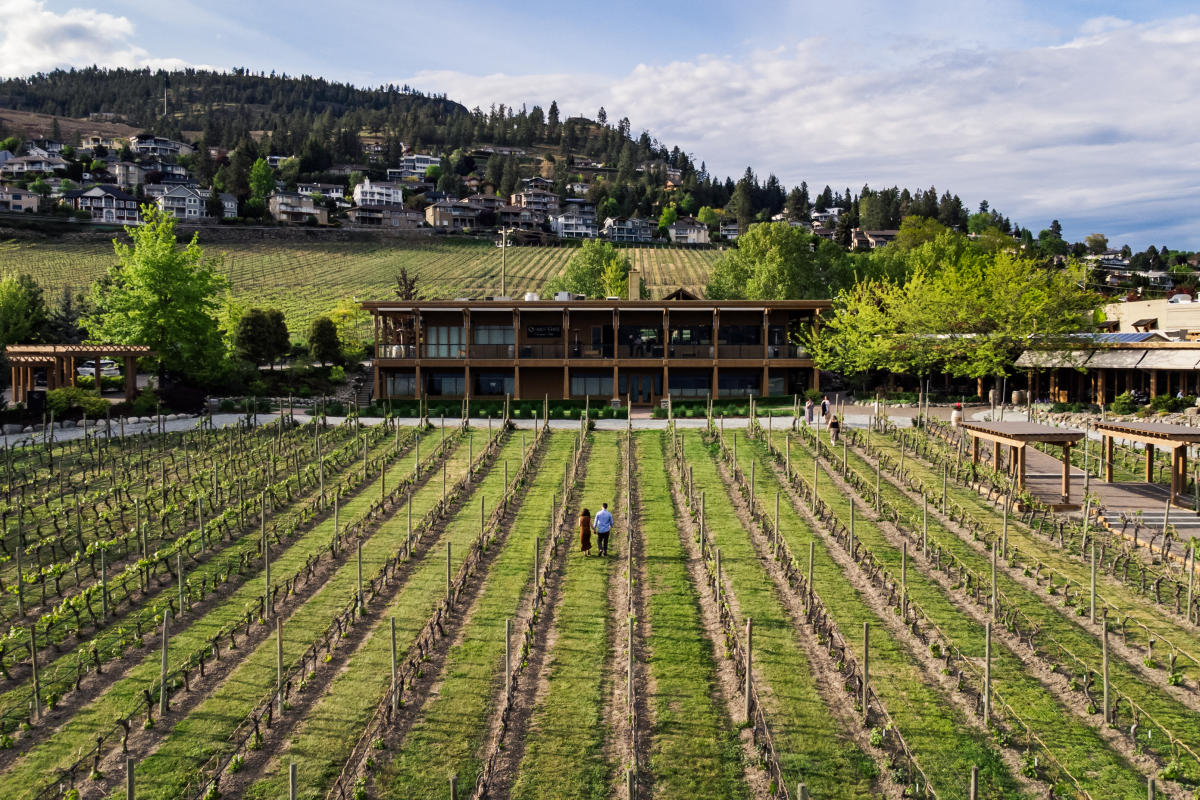 Just across the lake, along Boucherie Road is Quails' Gate Estate Winery, which has a long and rich history in the Okanagan. They planted their first vines in 1961, making them one of the oldest wineries in the valley in addition to being the first to successfully plant Pinot Noir in the area (plantings of which now account for 23% of all vine acreage in Kelowna), thereby playing a big part in shaping the history of wine in the Okanagan. Visiting this winery in the spring is a great choice because you'll get to enjoy some of the best wines in the region. From white to red and everything in between, you'll be sure to find something that suits your taste.
Being one of the few wineries in the region to grow Chenin Blanc, Quail's Gate's Estate Chenin Blanc 2022 is sure to impress. Grown on vines that are over 20 years old, this white wine is fermented in stainless steel and has a vibrant acidity that lingers on the palate. On the finish, you'll find flavours of pear, white peach, and lemongrass that will linger long after your last sip.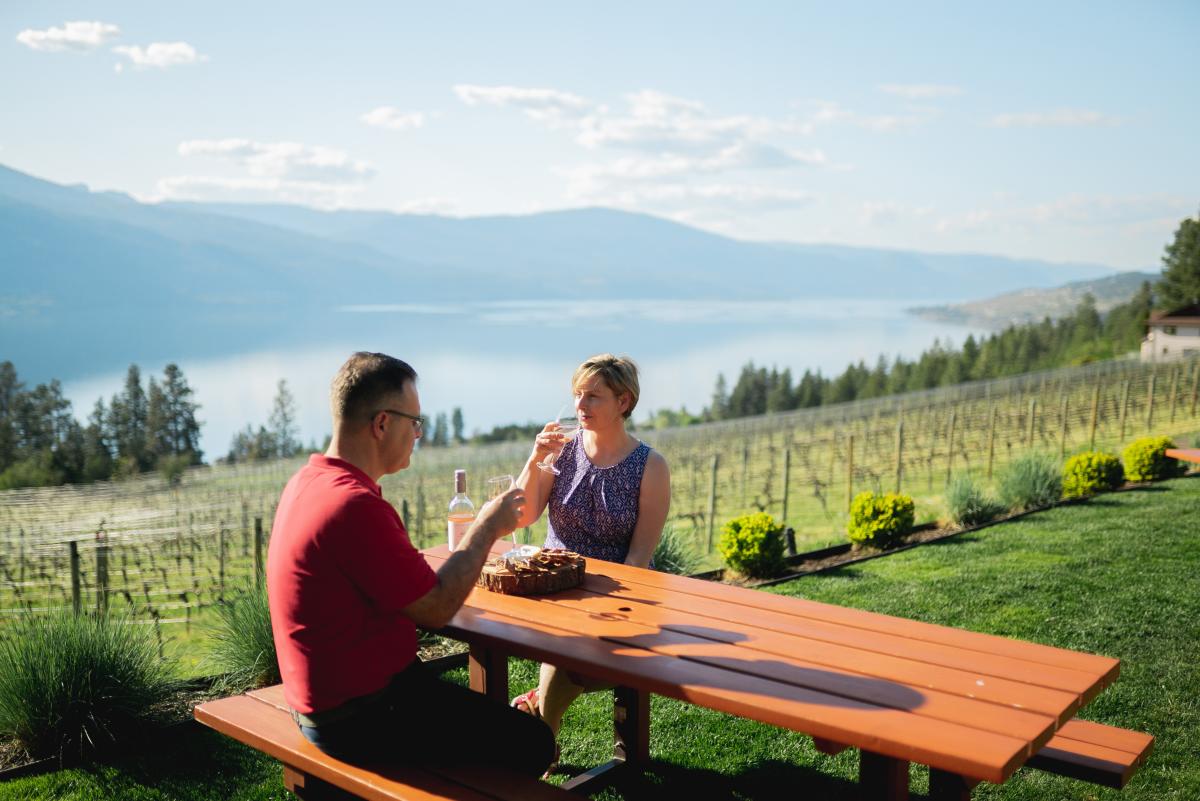 Last, but certainly not least is Arrowleaf.  This winery has also played a large role in establishing wine in the Okanagan. With vineyard plantings dating back to 1986, it's the second-oldest winery in Lake Country. Aptly named after the Arrowleaf Balsamroot (Okanagan sunflower) which grows throughout the area. Every spring, the hillsides are covered in vibrant yellow sunflowers that make for a stunning view. If you're looking for an unforgettable experience, then visiting this winery in the spring is a must! Tasting their cool climate wines while taking in the vineyards and breathtaking views of the lake surrounded by sunflower-covered hillsides, it's sure to be an unforgettable experience.
Arrowleaf's Pinot Noir is the perfect way to welcome spring! This wine was harvested at peak ripeness between mid-September and early October and then matured in French barrels for 9 months (20% new). The result is a smooth tannin structure with a long finish and hints of raspberry, dark cherry, cedar, and rose petals. Enjoy this delicious Pinot Noir as you celebrate the arrival of spring.