The pumpkin spice lattes are out in full force, the trees are varying shades of autumnal colours, and the weather is cooling down, but things are still smoking hot for Kelowna's LGBT2Q+ community.
As you may have heard, Kelowna Pride recently announced a brand new queer wine festival, set to launch this fall. OUT in the Valley will be the first event of its kind in the country. In addition to that exciting news, there are even more reasons to feel gourd (get it?) about fall in Kelowna.

AJA Live - Box Office Tour (October 12)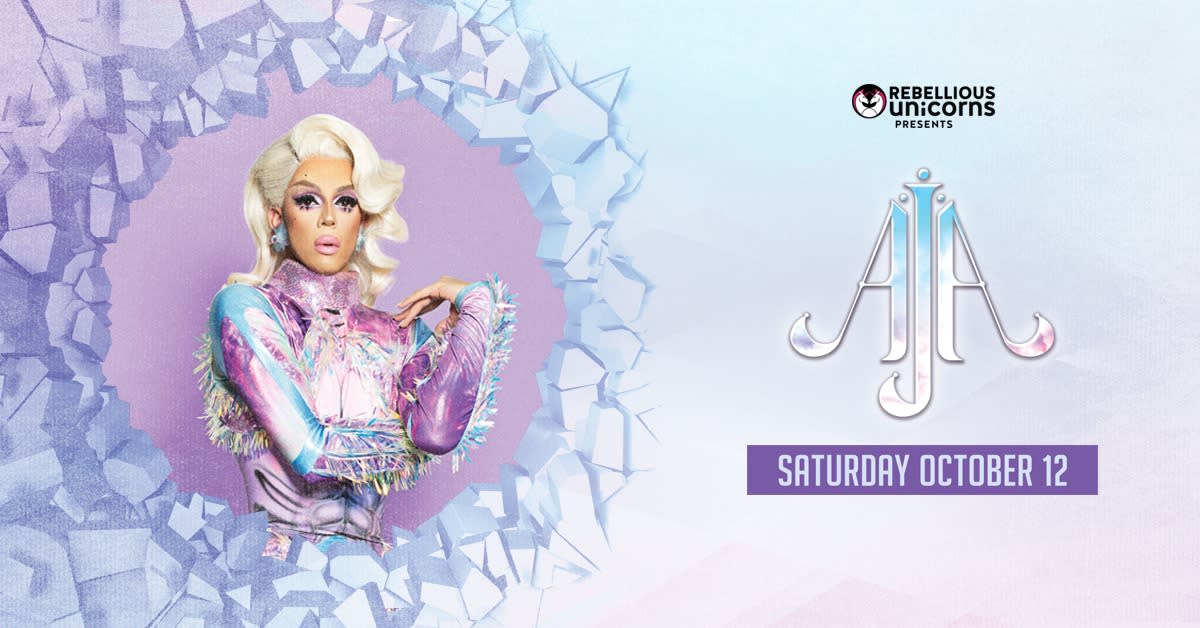 American drag superstar and rapper, AJA, is performing in Kelowna for one night only this fall. AJA (pronouns: they/them) is bringing their Box Office Tour to Kelowna and will be performing a 45-minute set.
Perhaps best known for appearing on RuPaul's Drag Race Season 9, AJA will be sharing the stage with several amazing local queens - as Ella Lamoureux, Sparkle (and her Diamonds), Freida Whales, Alexa Nerezza and Ginger Snapp perform three group numbers to warm things up and kick off the show.
AJA is a Bedstuy, Brooklyn born-and-raised rapper whose "Nicki Minaj-level wordplay" (Rolling Stone) and vicious flow continue to break barriers within the mass-dominated world of hip-hop as a genderqueer Black and Arab artist who's unapologetically authentic with their craft.
Tickets are on sale now and start at just $24! There's also a limited number of Meet-and-Greet packages available. The FOMO will be real with this one - don't miss out!

VIP Wine Tour with AJA (October 13)
When was the last time you got to spend over 4 hours sipping wine with a drag superstar formerly on RuPaul's Drag Race? Well, now is your chance to have an intimate, once-in-a-lifetime wine tour experience with AJA!
On October 13, 16 lucky people (there are only 16 tickets available for this very exclusive event) will meet at the Hotel Eldorado to embark on a four-stop wine and spirits tour with AJA. This event will be hosted by the fabulous local queen, Freida Whales.
Tickets for this unique experience are on sale now and cost $209 and that includes a Meet & Greet ticket to Saturday night. Don't spend Thanksgiving weekend arguing with your family about the upcoming federal election, spend it sipping wine with one of the biggest drag stars around… you know you want to!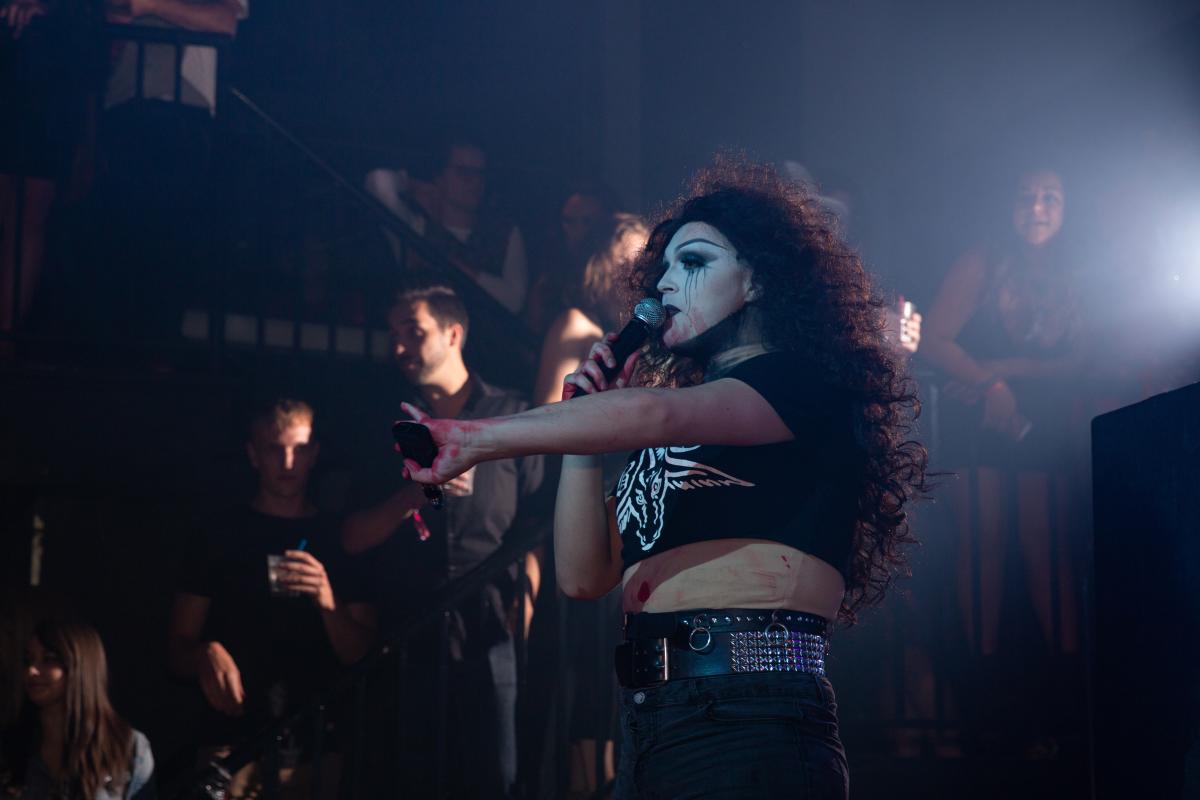 Jenna Telz. Photo by: Brandon Dodds
The biggest LGBT2Q+ focused Halloween party Kelowna has ever seen is coming to the main floor of Gotham (the club previously known as Level) on October 25.
Get ready for dazzling performances, a bumping dance floor, and lots of Halloween fun! Full details to be released soon, but keep an eye on this event to stay in the loop. I'm pumped for this one!

OUT in the Valley (November 21 - 24)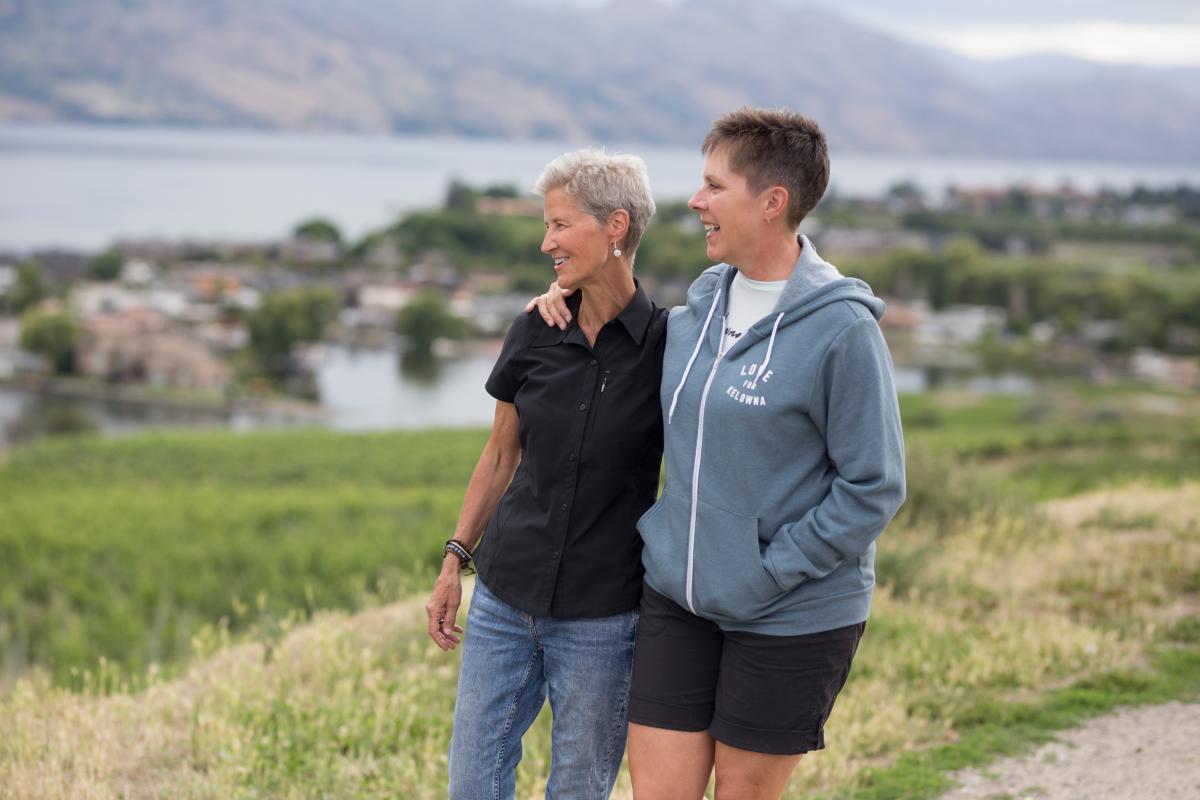 Photo by: Matt Ferguson Photography
The Okanagan Valley's newest, queerest wine, craft beer, and spirits festival has arrived - get ready for OUT in the Valley!
This event is like no other in Canada and will showcase some of the delicious drinks and food that help to make living in the Okanagan so special.
Kelowna Pride, with support from the Canada Experiences Fund, has partnered with the BC Wine, Cider & Spirits Festival to make OUT in the Valley a reality.
Happening November 21 to 24, 2019. Purchase your tickets now.
The Sugarplum Ball has become a key event in Kelowna's cultural calendar. Originally intended as a one-off event, the first ball was such a blast that the demand to make it an annual event was irresistible.
In fall 2019, it will return for its fourth year. The event consistently sells out, receiving rave reviews from attendees in the process.
Save the date for this inclusive party - November 23 - at the Downtown Kelowna Library. Tickets are on sale now. 
Enjoy! Also, if you happen to see me at one of these events, please say hello. I'm always happy to have a chat.