Whether you're a local or a visitor, surely you know that Kelowna has plenty of different wine tour options available throughout the city. When my wife Cara (a t6-paraplegic) told me she wanted to book a tour, I was excited to do my research on not only which companies offer wheelchair accessible tours, but an unforgettable and no-stress experience as well.
I ultimately decided to book with Cheers! Okanagan Tours, as Trip Advisor gave them their Travellers Choice Award, which is given when a business consistently achieves great reviews and is ranked within the top 10% worldwide. I was impressed that they offer nine different accessible tours, and lunch (available in five different dietary options) was included as part of the package. They also have an airport shuttle service, so if your visiting Kelowna you don't have to worry about finding accessible transportation.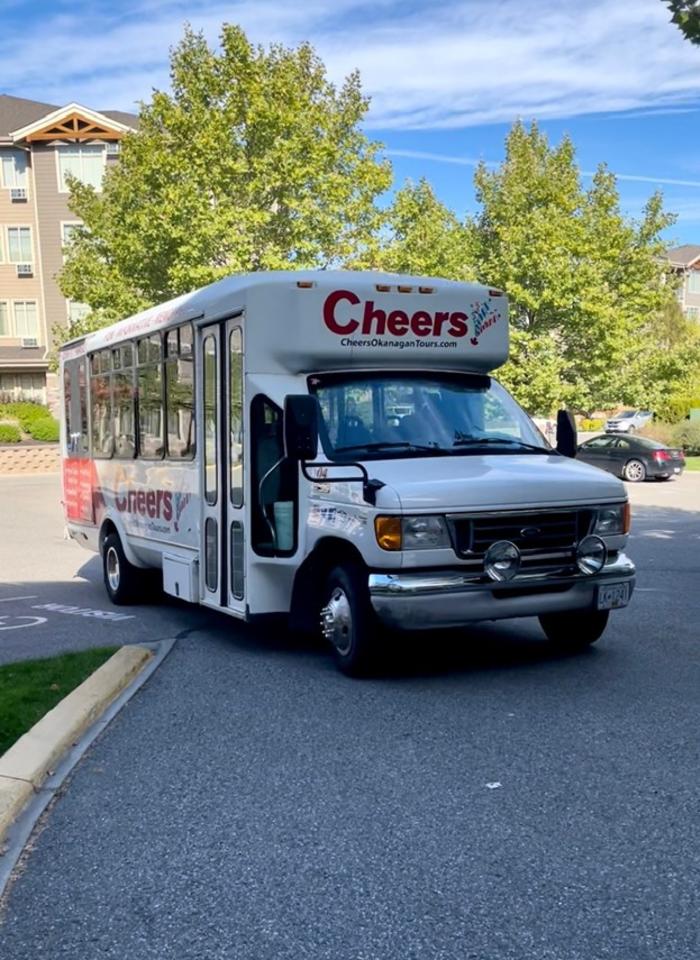 Using a company that offers these types of services rather than trying to plan the day yourself allows you to enjoy your day without having to worry about the little details. They understand that everyone is different, and once they know what your specific needs are they'll do all the planning and personalize the experience for you.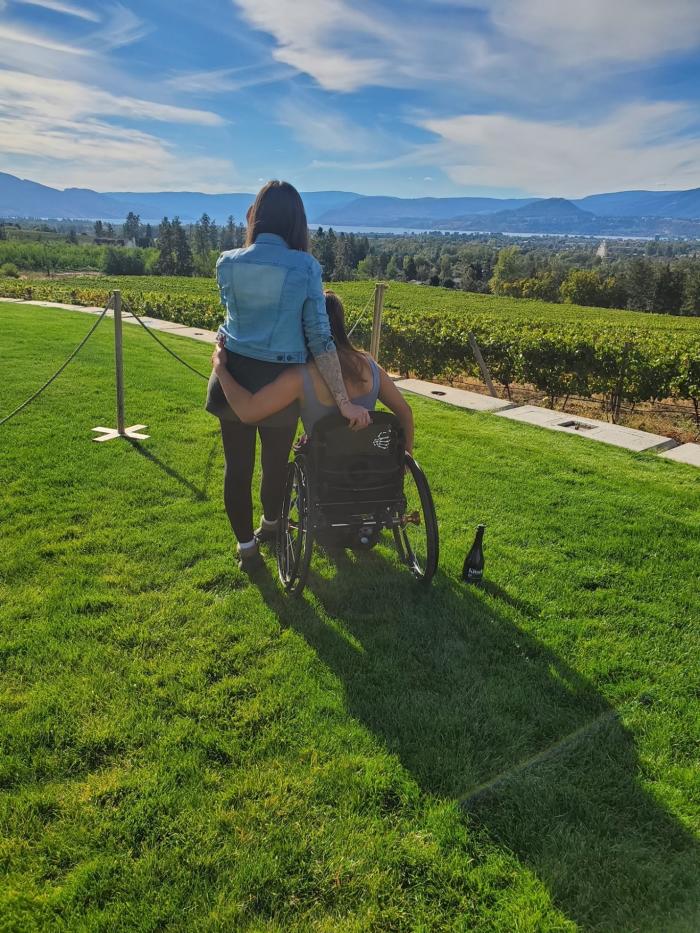 Some things to keep in mind when planning your day: 
Do you have a power chair or a manual chair? You should mention if you have a power chair so that your booking company will choose wineries that have more of an open concept tasting room, wider hallways, and larger accessible bathrooms. 
Do you require a paved parking lot, or is your wheelchair able to navigate loose gravel? Most wineries in Kelowna have paved surfaces, but there are a few that don't. If you let the company know ahead of time that gravel won't work for you then they'll make sure to avoid these stops. 
Would you prefer to only visit wineries with low tasting tables, or are you ok with a little reach? You might find the odd winery that doesn't have these low tasting table options available yet.
Do you require personal care? While your tour guide will get their wheelchair guests up the ramp and safely secured in their spot, it's important to remember that these services do not provide personal care or assistance. Each person who requires additional help should be accompanied by a qualified care aid or personal support person.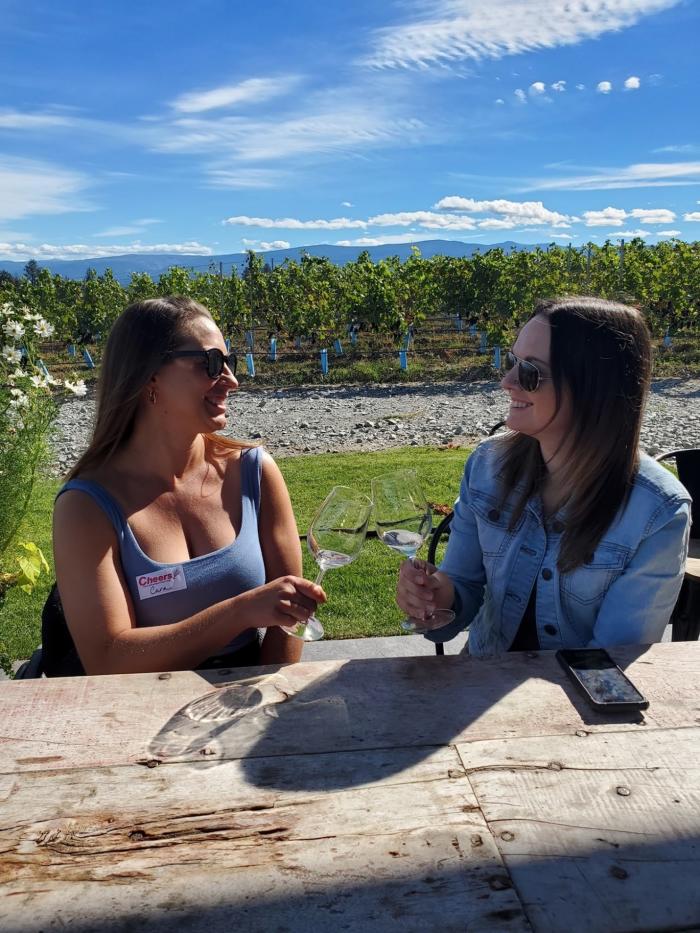 We booked our tour for a Saturday in late September, and lucky for us we live in Kelowna so it was still a glorious 21 degrees and sunny outside. Having front door pick up and drop off is such a nice convenience for wheelchair users, and our tour guide - Lou, rolled around the corner of our complex at 11 am sharp. She was friendly, professional, and immediately made us feel comfortable. She got Cara up the lift and secured into her spot (each of their vans have space for two wheelchairs) and off we went!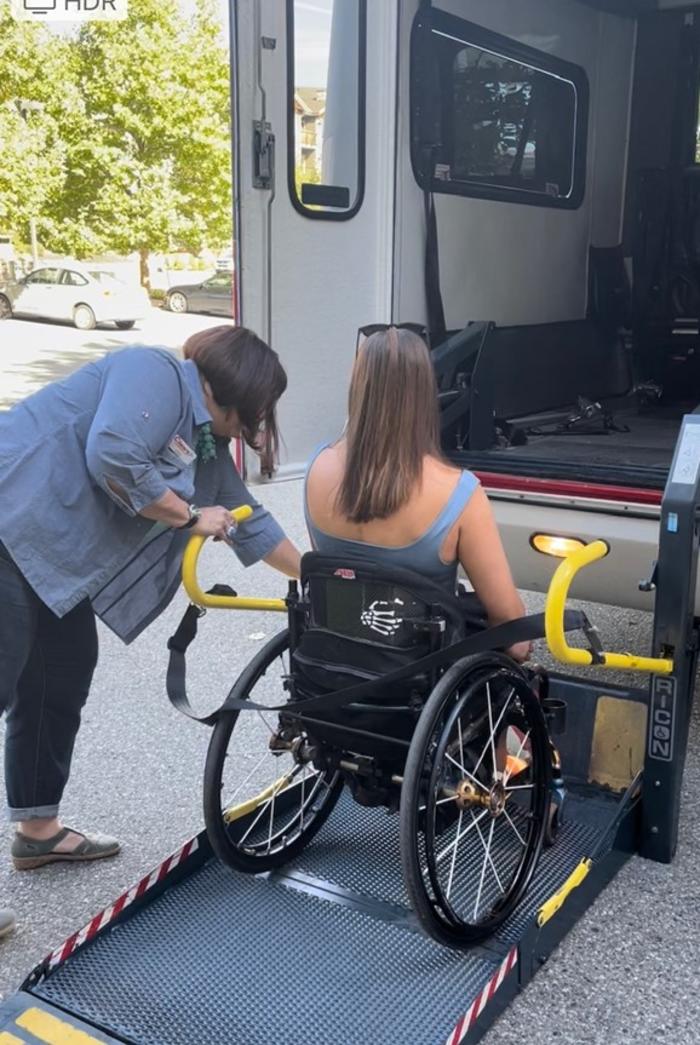 We visited four wineries that day, two on the Westside of Kelowna, Rollingdale and Black Swift, and two in East Kelowna, Kitsch and Priest Creek. The staff at each stop were friendly, knowledgeable, and very accommodating. Since Cheers! did all the planning, it was such a smooth experience, and I'm pleased to say that we didn't run into accessibility issues at any of the wineries.
Cheers! went above and beyond to make sure we had an extraordinary experience, and they had several little surprises (you'll have to see for yourself!) for us along the way. The personal touches and thoughtfulness made for a very memorable day that won't soon be forgotten. 

Guided Wine Tour Operators with Accessible Tours: