Ah, the holiday season – a time to eat, drink, and be merry with a sprinkling of snow. After all the planning, the running around, the secrecy, the grocery shopping, and everything else, you deserve a big glass (or three) of Okanagan wine before, during, and after the big day. I decided to ask some winemaker friends in and around Kelowna to share their pairing wisdom for the festive feast to come, whether it's turkey, ham, seafood or vegetarian.
For me, the coolest thing about our wine scene is how international it is, which makes sense because bringing people together is what food and wine are supposed to do. So, this edible adventure called upon Joanna and James Schlosser from Niche Wine Co., Grant Biggs from Kitsch Wines, David Paterson from Tantalus Vineyards, Grant Stanley from SpearHead Winery and Sarah Bain from Fitzpatrick Family Vineyards for insider tips to help you navigate through their current and library releases. Oh yeah, and their reasons why (because I always like learning why).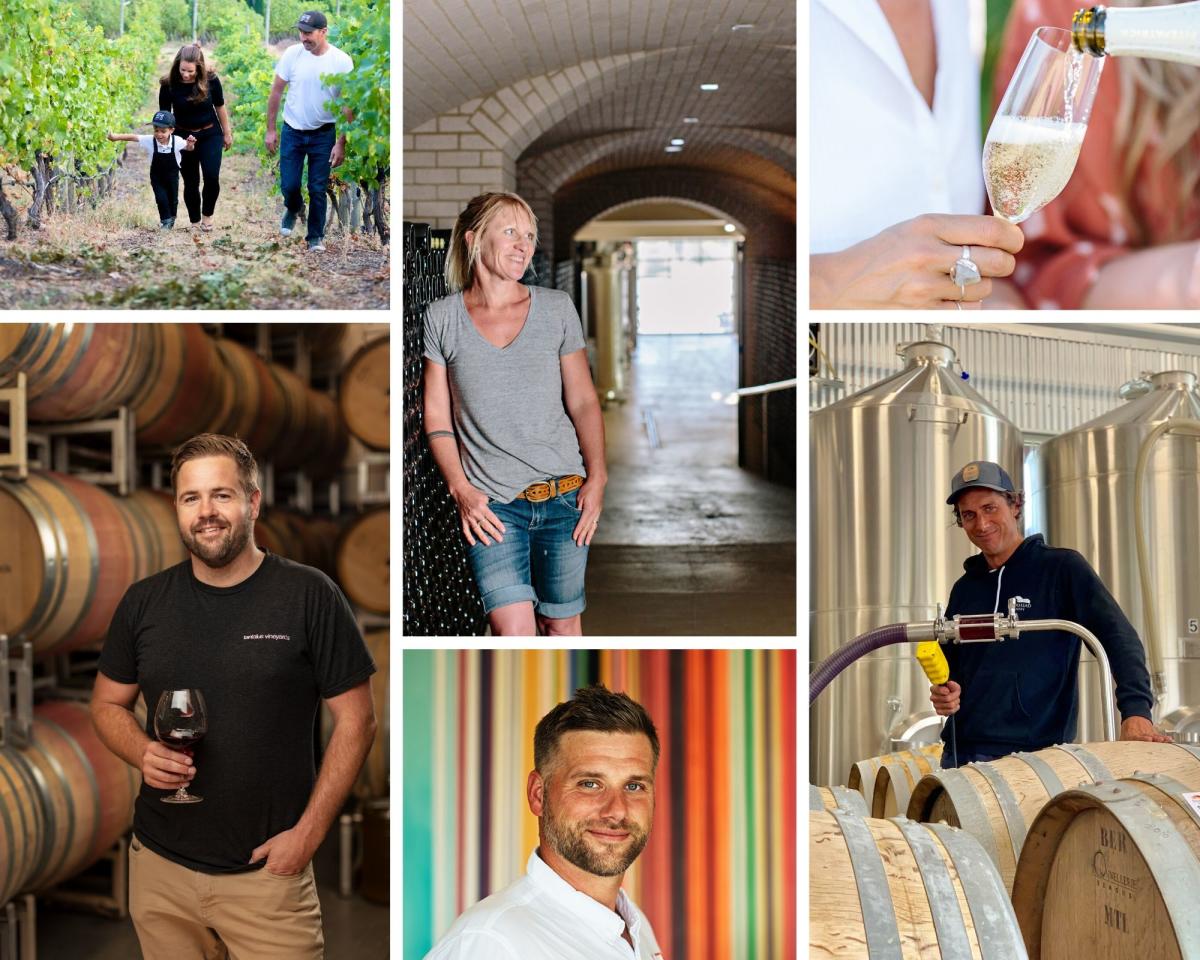 Top left: Joanna and James Schlosser (plus little one), bottom left: David Paterson, top middle: Sarah Bain, bottom middle: Grant Biggs, bottom right: Grant Stanley.

The OG: Turkey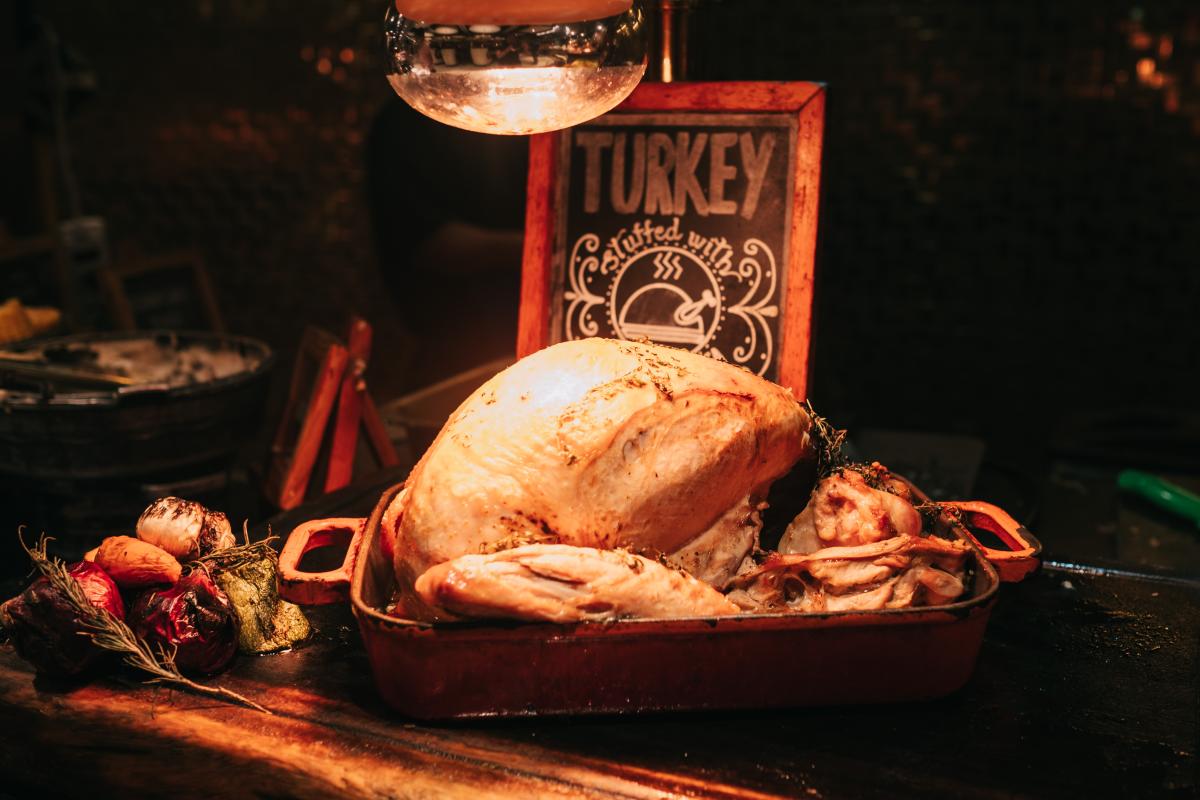 Photo by: SJ Baren
Being English, my family tradition is, without fail, tucking into turkey on Christmas Day. But enough about me, here's what our local winemakers had to say:
"Just like turkey and stuffing, Riesling and turkey were meant to be together. The vibrant acidity that Riesling delivers with its characteristic, off-dry, juicy tropical notes makes it an ideal partner for the main event," Grant, Kitsch Wines
Suggested Pairing: 2018 Kitsch Wines Maria's Block Riesling
 
" We have been making an apricot-glazed turkey from a back issue of Bon Appetite for the last 10 years. The roasted onion and shallot gravy is to die for and pairs beautifully with a crisp, cold glass of 2018 Farm Fresh White. The acidity of this dry Gewürztraminer and Riesling blend cuts through the richness of the turkey and also plays so well with the sticky, sweet nature of the apricot," Joanna and James, Niche Wine Co.
Suggested Pairing: 2018 Niche Wine Co. Farm Fresh White
 
" A dry Riesling is a must in attendance at the holiday dinner table. Its racy acidity and freshness cuts the richness of the butterball turkey, creamy mashed potatoes, bacon and butter Brussels, candied yams. Our 2017 Riesling is dry - on the palate is taut and sleek with brisk crunchy acidity providing energy, tension, and linearity. Penetrating aromas of lime fruit entwined with steely mineral," Grant, SpearHead Winery
Suggested Pairing: 2017 SpearHead Riesling
 
If you're up for a bit of a scavenger hunt, Dave Paterson recommended taking a 'fresh is best' approach with the latest rosé. Sold out at the winery, look out for the Tantalus 2018 Rosé if you're up for a bit of pink this winter.

Porky Goodness: Ham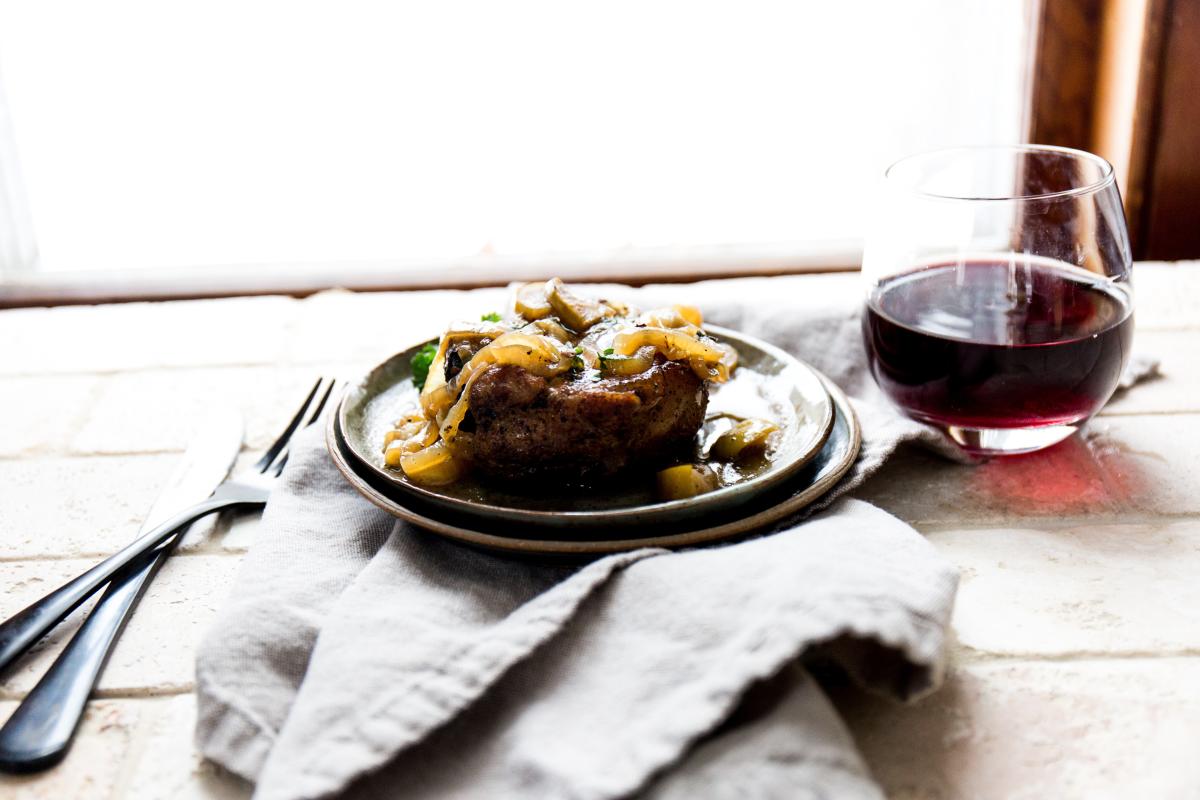 Photo by: Katherine Chase
"Pig and Pinot pair well together, mind you, if I was limited to one varietal for the rest of my life, it would be Pinot Noir. 2017 SpearHead Golden Retreat Pinot Noir - this single-vineyard Pinot Noir is loaded with dark fruit, savoury notes of earth, and pungent spice. The 2017 is ripe, well-balanced and drinking beautifully now,"  Grant, SpearHead
Suggested Pairing: 2017 SpearHead Golden Retreat Pinot Noir
 
"If honey ham then I think that pairing with either oaked Chard or acidic Riesling can work really well to juxtapose the sweetness of the meat. If smoked ham without the sweetness, then I would look at something like our Maija Pinot Noir 2018, which is bright and juicy and helps accentuate the flavour of the meat," Dave, Tantalus
Suggested Pairings: 2018 Tantalus Vineyard Maija Pinot Noir or 2017 Chardonnay
 
"We're going to go ahead and assume that you're glazing the ham. I mean, is there another way to make it?! James LOVES a good, glazed-up ham and a glass of bubbles and I just love bubbles, period. The salty, dry nature of the meat begs for a tart, crisp sparkling red wine," Joanna and James, Niche Wine Co.
Suggested Pairing: 2018 Niche Wines Co. Hen House Bubbles
 
"The perfect pairing for ham is and will always be Pinot Noir. The smoky sweetness of the ham begs for a light-bodied red wine with boisterous red fruit and earthy complexity with an assertive backbone of acidity," Grant, Kitsch
Suggested Pairing: 2018 Kitsch Wines Pinot Noir
For Seafood Lovers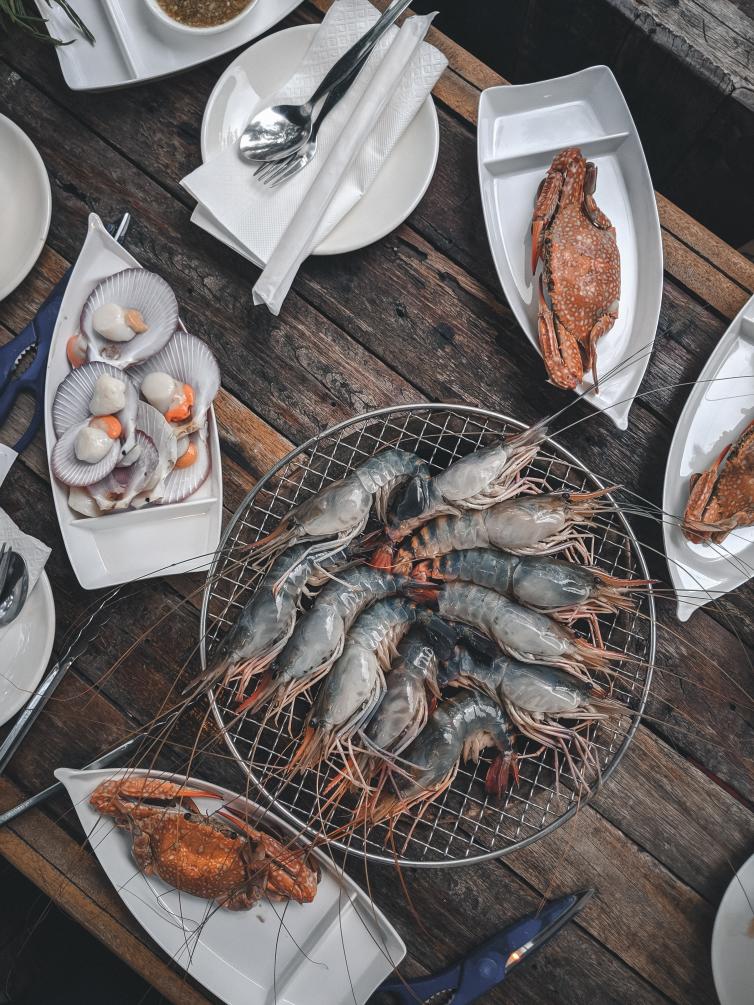 Photo by: Ratapan Anantawat
"Riesling and seafood are made in heaven. A dry crisp Riesling with the sweet creaminess of good crab or lobster is to die for," Dave from Tantalus
Suggested Pairings: 2018 Tantalus Vineyards Riesling
 
"Seafood is a Christmas Eve tradition in our house and most recently we've taken to cracking crab and poppin' bubbles. Crab is a messy, buttery excuse to slow down and dig in and the bubbles just scream… LET'S PARTY! Crabmeat is sweet and delicate but it's also fatty and salty making it a perfect match for a dry glass of Brut. The warm and rich meet crisp and fresh," Joanna and James, Niche
Suggested Pairing: 2018 Niche Wine Co. Small Batch Bubbles
 
"When it comes to seafood pairings, I love Chardonnay. Citrus driven and mouth-watering with just a hint of oak, Chardonnay lends itself exceptionally well to a plethora of seafood dishes. Lobster, crab, halibut, prawns - you name it, Chardonnay delivers the goods,"  Grant, Kitsch
Suggested Pairing: 2017 Kitsch Wines Chardonnay
 
"Main course has to be the Blanc de Blanc with garlic seared scallops on Parmesan polenta. The crisp acidity and freshness of the Blanc offsets the rich polenta and the citrus in the bubbles pairs perfectly with the seafood," Sarah, Fitzpatrick Family Vineyards
Suggested Pairing: Fitz 2015 Blanc de Blanc
 
My go-to wine for lobster and crab is a beautiful creamy Chardonnay. Something that has undergone at least partial malolactic and barrel-aged, and perhaps even emphasized by batonnage all contributing to the texture that compliments the rich ingredients of cream, butter, and herb used when cooking with crustacean," Grant, SpearHead
Suggested Pairing: 2017 SpearHead Chardonnay Clone 95
For Vegetarians: by a Vegetarian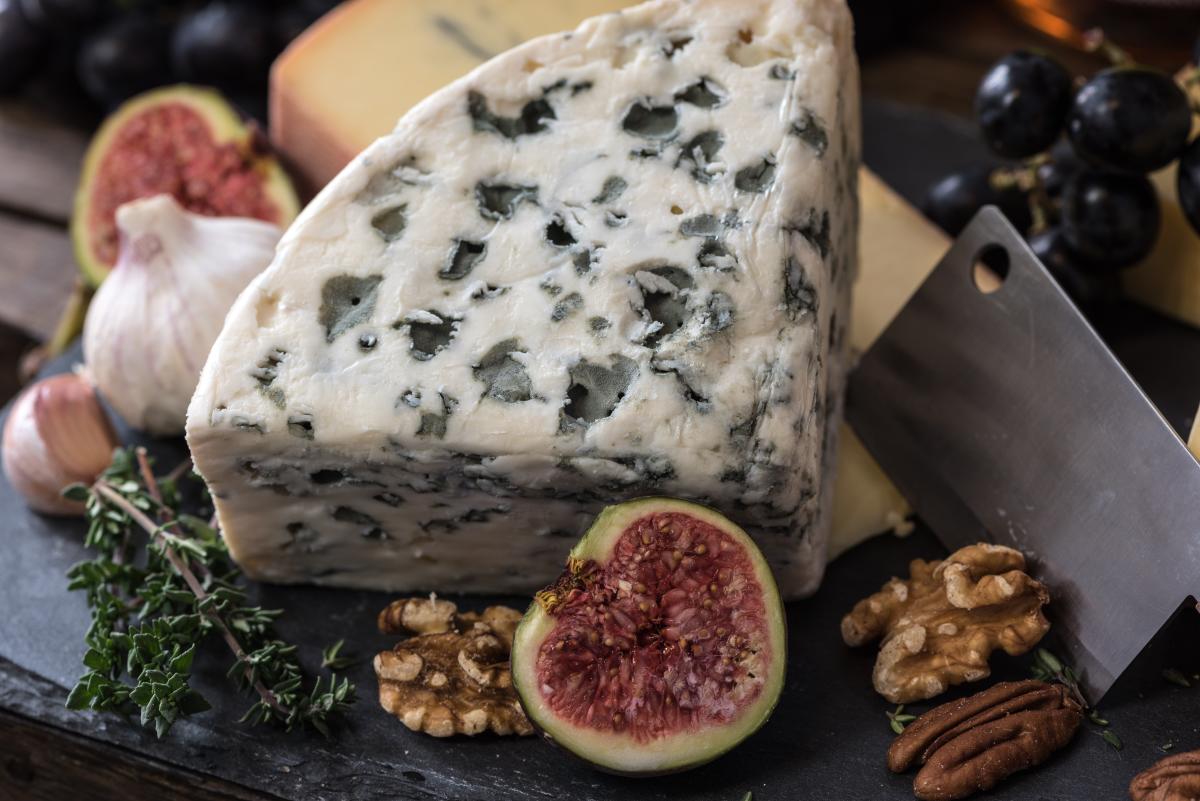 Photo by: Jez Timms
Living in this vegetable paradise, I didn't want to leave out pairings for our vegetarians out there. Fortunately for me, Sarah Bain, the winemaker from Fitzpatrick Family Vineyards, is a real-life vegetarian and decided to share her favourite pairings for her very Kiwi-inspired Christmas. Two things on the menu:
"A platter with a variety of cheeses (blue, brie, and hard), spreads, walnut crackers, fresh bread with hot olives and a local olive oil for dipping. Paired with the Fitz Brut 2015. The red apple, brioche, and subtle nutty notes, along with the bright acidity of the Fitz Brut, will work well with the variety of flavours any platter presents ."
Suggested Pairing: 2015 Fitz Brut

"An entrée course of Asian style jackfruit Bao [steamed] buns paired with Blanc de Noir. The depth of flavour in the Blanc de Noir and fine bubbles match with the Asian marinade and light fluffy Bao buns."
Suggested Pairing: 2015 Fitz Blanc de Noir
The Others:
"In New Zealand, we often had wild Venison on Christmas so if you can get a rare roast of venison leg with a richer earthier Pinot Noir like 2017 Tantalus Pinot Noir or 2016 Reserve Pinot Noir, it is amazing," Dave, Tantalus.
 
"We are big fans of cheese for dessert and at Christmas the answer is always Stilton. Add a little fig preserve and layer it on the right cracker and you've got yourself a little piece of heaven. Pro tip: decant it for an hour," Joanna and James, Niche Wine Co.
Suggested Pairing: 2018 Niche Wine Co. Foch
 
" Finished with a big glass of Sudden Inversion 2017 Meritage and 95% cacao dark chocolate," Sarah, Fitzpatrick Family Vineyards
Suggested Pairing: 2017 Fitzpatrick Sudden Inversion Meritage
Cheers to all the delicious things! Bring on those festive feels.