The snow has melted, the weather is warming up, and the grass has greened up once again. Spring is an exciting time in Kelowna and it's a great time to visit the Okanagan. If you're expecting a new family member and looking for a babymoon option, here is why you should consider Kelowna over the next couple of months.

An escape from the hustle and bustle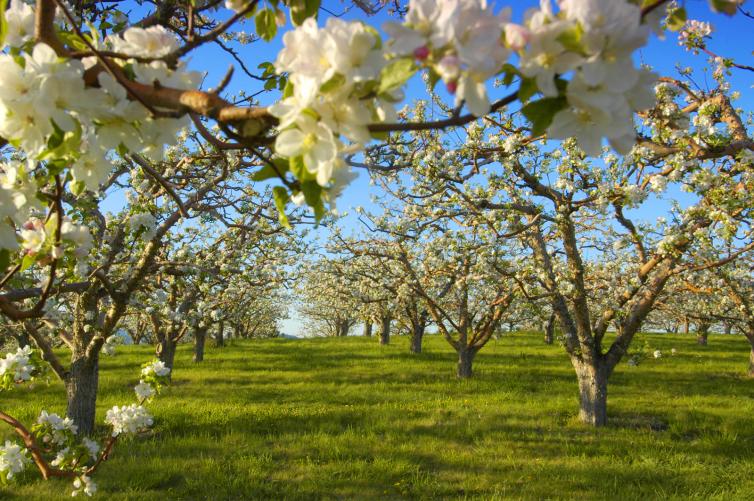 Planning a vacation during the off-season means less traffic and a more relaxed atmosphere. Whether you are hoping to go shopping for the new arrival at one of Kelowna's locally-owned baby stores or planning to pick up a few newborn essentials at Orchard Park Mall, pre-baby errands can be done without the lineups.

Pleasant weather
Spring comes early to the Okanagan compared to many other parts of Canada. April's average daytime high in Kelowna is around 16°C, and May boasts an average daytime high of 20°C. Nothing is more uncomfortable for a pregnant woman than intolerable heat or cold conditions, and chances are you won't have either of those scenarios when you come to visit during the spring months.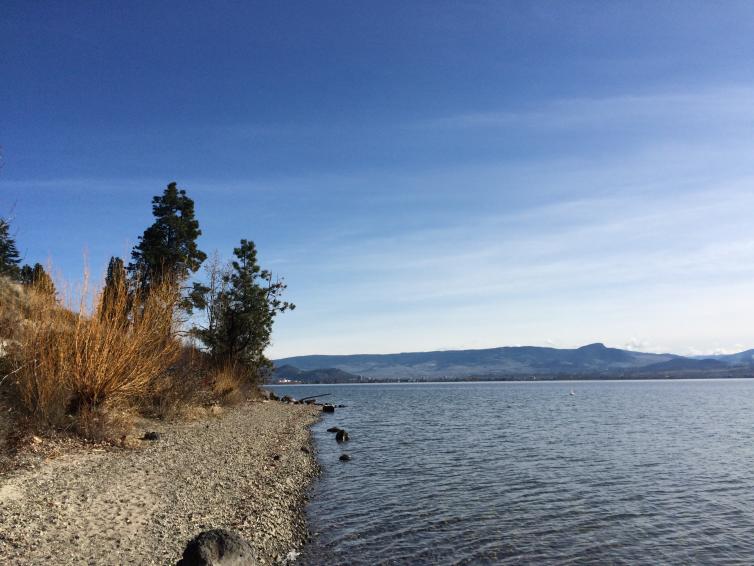 Breathe in the fresh air while getting your prenatal exercise on a walk along one of our lakeside trails. Choose from City Park in downtown Kelowna, the Beach Avenue Walk in Peachland, Kalamoir Park in West Kelowna or the Okanagan Rail Trail, which includes stunning views of Wood and Kalamalka Lake.

Enjoy the spring blossoms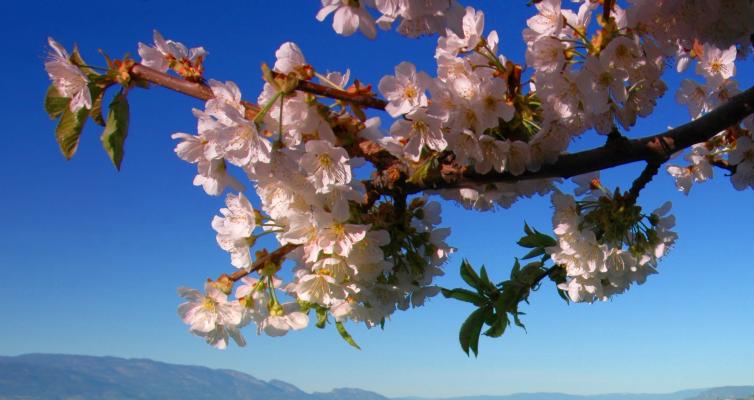 Photo by: Matt Ferguson Photography
As daytime hours get longer, Mother Nature starts to revive. Head out on a drive to one of the local orchards and take in the dazzling displays of colour! If you're looking for a stunning place for some pregnancy photos, a flowering orchard might be the perfect backdrop.
Starting in mid-April, cherry and peach trees start blooming, followed by apples, peaches, pears, and plums by the end of April.

Easier on the Wallet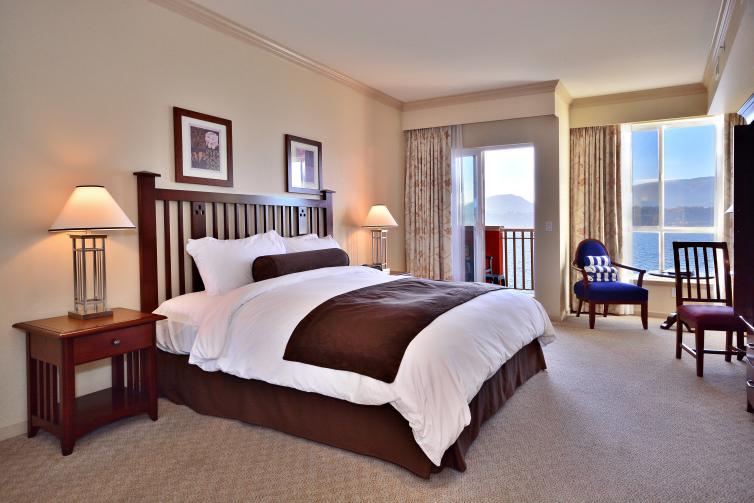 Manteo Resort Waterfront Hotel & Villas
Avoid paying top dollar for accommodations by visiting during the non-peak season. With less demand for hotels and bed & breakfasts, ask for a room upgrade or a special deal - you might just get it!
Even heading out for dinner with your partner can be more cost-saving. Take advantage of off-season happy hours for food specials.