While Kelowna is a well-known, often-visited destination for many, it is the Kelowna locals that really understand its charms. Kelowna is full of spots and experiences that locals swear by but few visitors are lucky enough to discover. Whether you are planning your very first golf trip to Kelowna or your 10th, why not play where the locals do? Locals know.
Black Mountain Golf Club was named PGA of BC's 2018 Golf Facility of the Year. Kelowna Springs Golf Club has garnered accolades from both the press and golfers of all abilities since it opened in 1990. Both courses are known for their welcoming approach to the game and a friendly vibe that all guests experience. You will feel like a regular even if it's your first visit, but don't expect that 'easy feeling' to extend onto the links - both courses are uniquely challenging.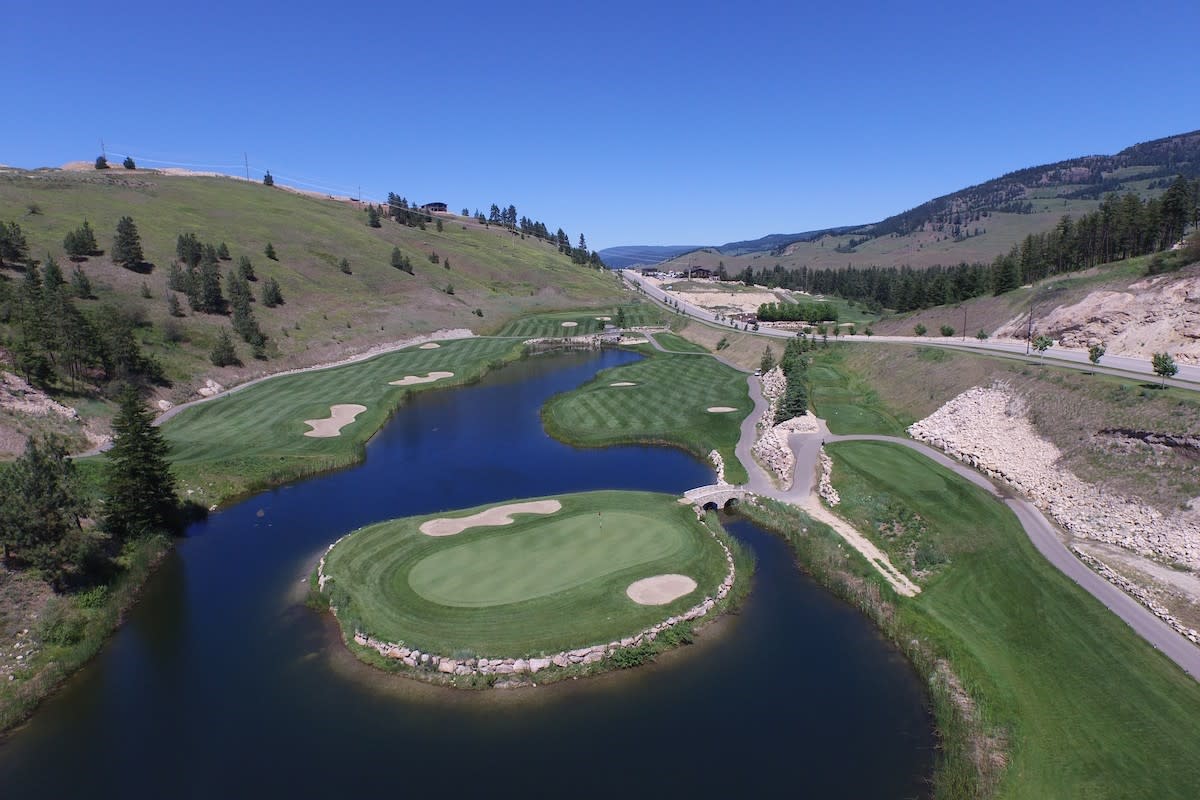 The meticulously crafted Black Mountain Golf Club takes its cues from the surrounding landscape. Scenic views from every hole are matched by perfectly manicured fairways and large, quick, bent grass greens that put an emphasis on shot making. The stunning par 4, fifth hole features the only island green in the Okanagan Valley. When standing on the fifth tee, the distraction of 360º of scenery makes the green even harder to hit.
The inviting atmosphere continues after your round as you enjoy mouth-watering, locally-inspired creations and a frosty beverage with more stunning views.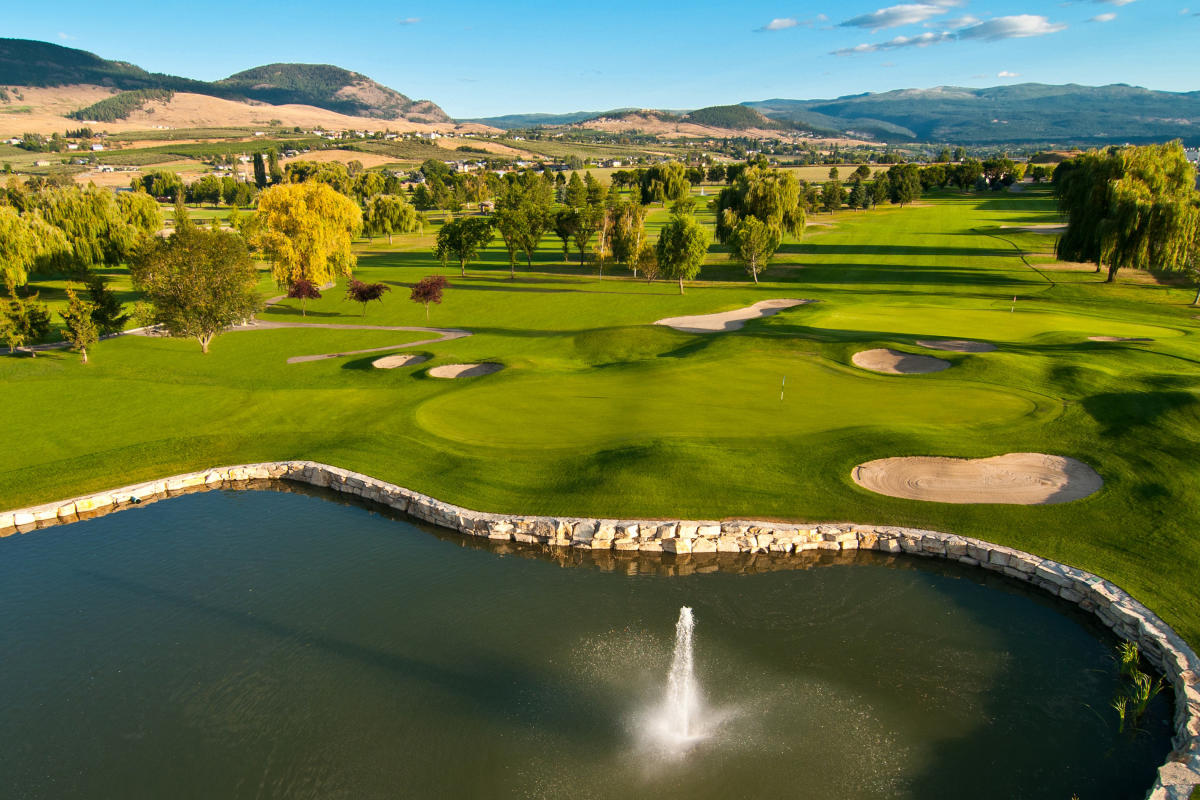 The lush course conditions and relaxed atmosphere of Kelowna Springs Golf Club round out your golf getaway. The course's walkability will appeal to those seeking more activity but riders get more time to enjoy the views. You can easily be distracted by the beauty of the seven spring-fed lakes filled with lily pads and the abundant natural grasses but don't take your eye off the ball for too long, there are water hazards, too. Once your tee shot has reached any of the impeccably manicured fairways, you'll have time to enjoy views of orchards and vineyards up the valley.
For more postcard views, and great food, step into Legends Classic Grill on the second level of the clubhouse, after your round and choose between two decks overlooking the golf course.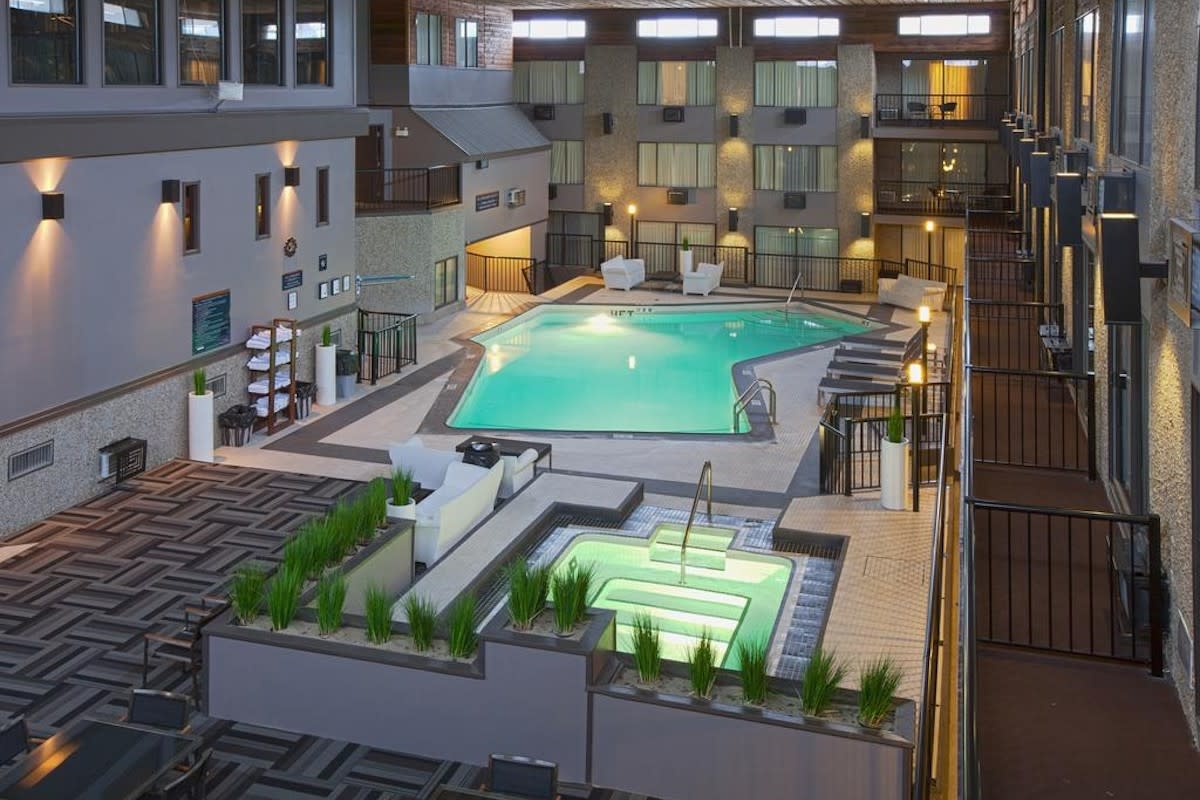 Both of these local favourites deliver outstanding golf and dining experiences with considerable value. A stay at Kelowna's Sandman Hotel & Suites is the perfect match. Featuring an atrium with an indoor pool and hot tub, modern conveniences, a new wing of rooms, and executive suites with kitchenettes, Sandman offers many options to relax and unwind. With Bar One Urban Lounge and Kelowna's only 24-hour family restaurant on site, you won't need to leave; however, the central location puts you close to downtown and to a host of other favourite local activities that you won't want to pass up.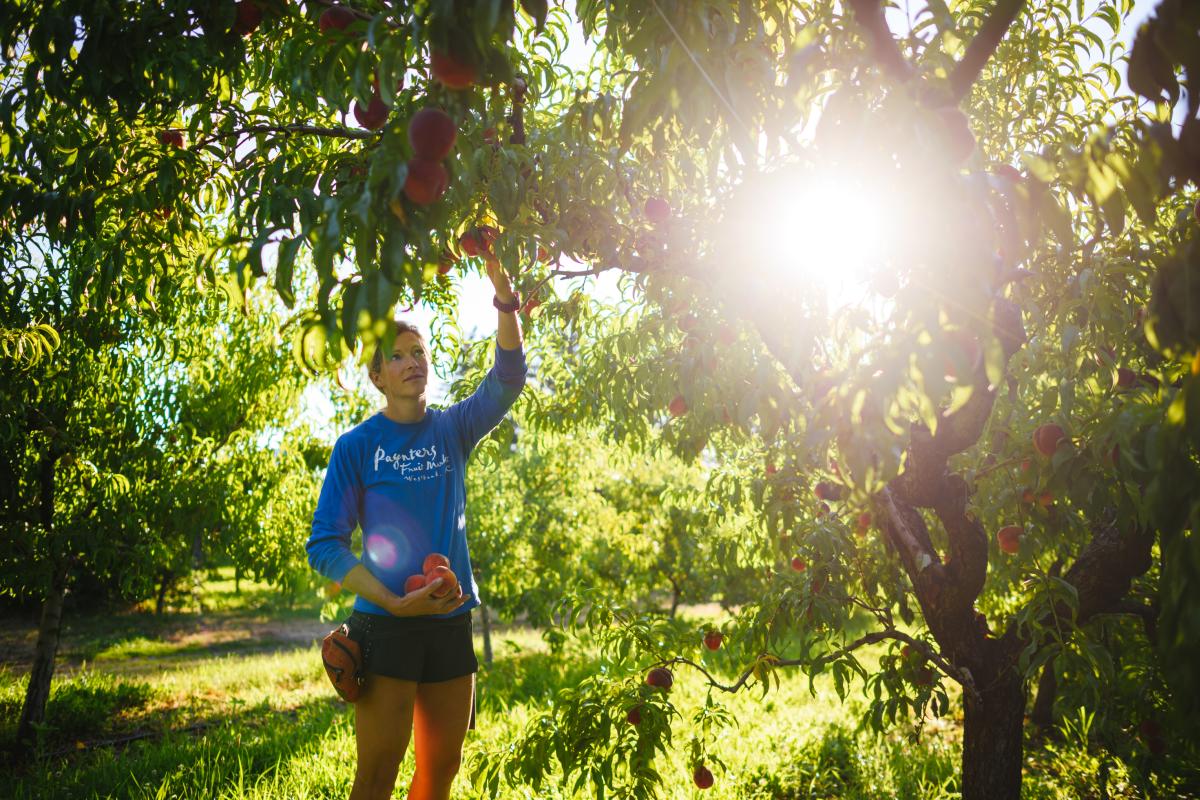 You can continue to experience Kelowna like a local with a trip up to Tantalus Vineyards for a wine tasting or a visit to any of the awesome independent, locally owned and operated coffee shops around Kelowna. The Train Station Pub offers a local, laid back feel with comfortable food all in a building that has been welcoming visitors and locals alike since 1926. Before heading home, hop over the bridge to West Kelowna's Paynter's Fruit Market to stock up on herbs, fruits, and vegetables. Depending on the month you visit, u-pick options are also available.
Whether you are travelling as a twosome or a large group this locally-inspired golf getaway would be perfect for any sized group.