An accessible adventure is easy in Kelowna. Everything from wineries to restaurants and even hikes are possible for those with varying abilities. 
My wife Cara and I recently enjoyed an accessibly adventure with a stay at the Hyatt Place Kelowna hotel and it really made a good first impression on us. Of course, they had ample handicap parking right out front, nice wide hallways, and a lift for the pools, but it was all the small details that really blew us away.
Our room was incredible! The low light switches were something we'd never seen in an accessible room before but really appreciated. The bathroom was beautiful. The sink was "floating" so Cara (my wife, a t6 paraplegic) could roll right under it which was nice. The shower was big and spacious and came with its own shower chair, so we didn't have to bring our own from home. There were plenty of rails as well so it felt safe and sturdy.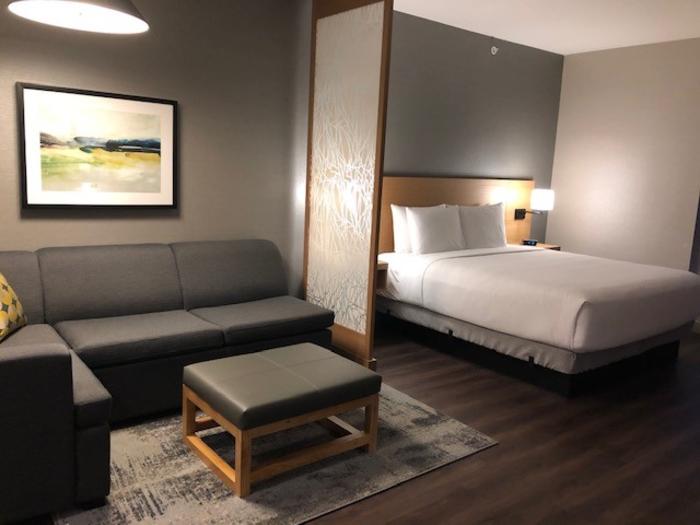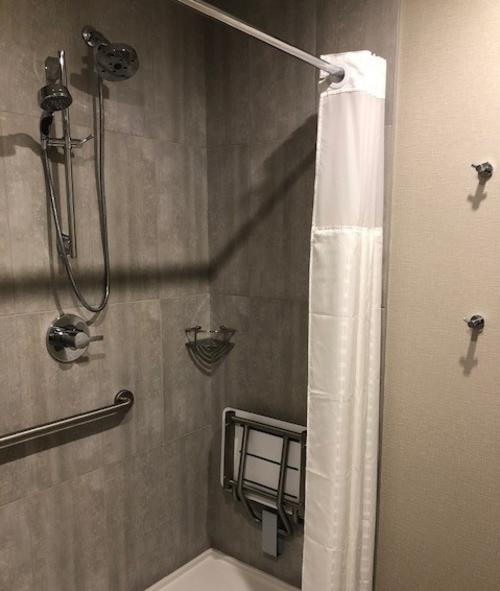 Our favourite feature though was actually downstairs at The Placery, the restaurant/lounge area of The Hyatt. Its not often we can sit up at the bar because of the high tops, but this one was low! It was so nice to be able to sit up at the front so we could catch all the action. We will definitely be back to the Hyatt and would highly recommend it to anyone with a disability.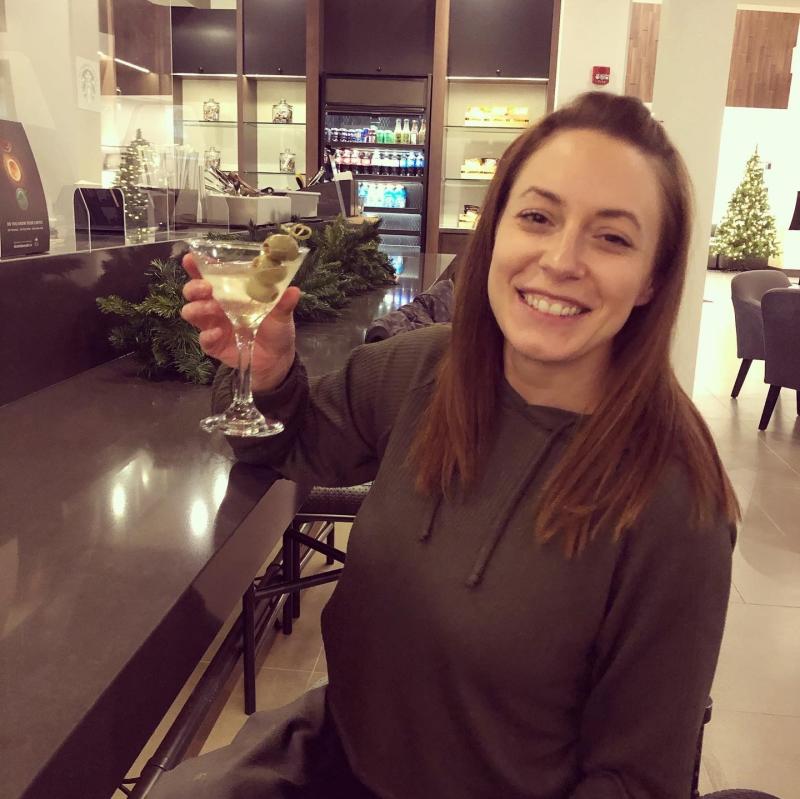 The following morning after our stay we decided to head to West Kelowna to check out a couple of wineries. Our first stop was Mt. Boucherie Winery and it did not disappoint. The building was beautiful and there was plenty of space for Cara to wheel around without feeling like she was going to bump into anything. We were taken into a private room with a low table for a wine tasting, and their wines were just as good as the service. We really felt welcomed and left with a few more bottles than we intended to buy!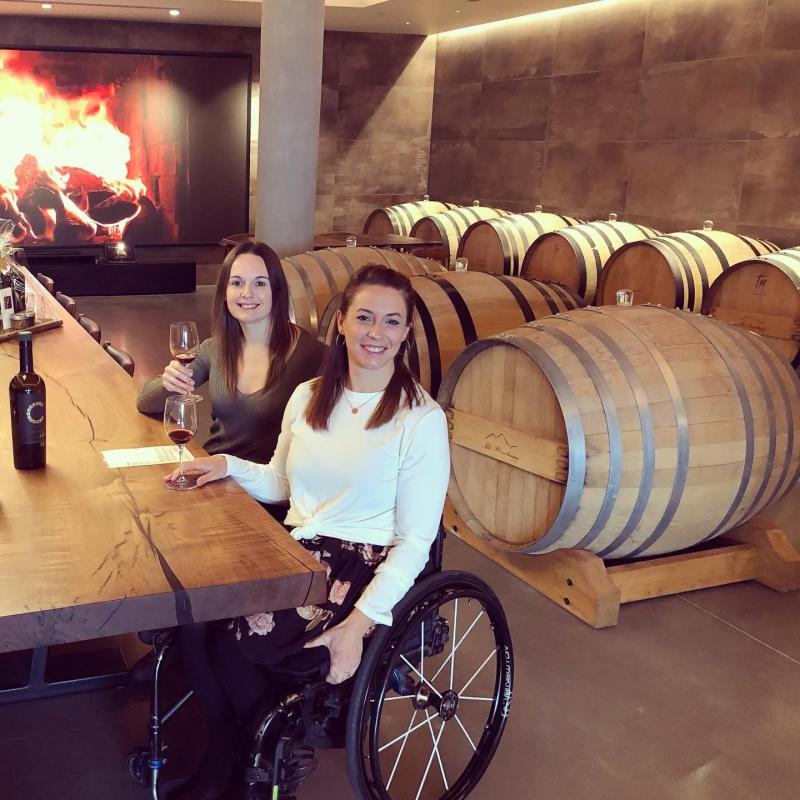 After our tasting, we headed upstairs to their restaurant, The Modest Butcher. The views were incredible and we really liked that there wasn't a lip to get out onto the patio. There were plenty of low tables as well and just all around a very accessible place to eat. They even had a push button for the doors to get into the bathrooms, usually, you only see on the outside of buildings which was a nice touch.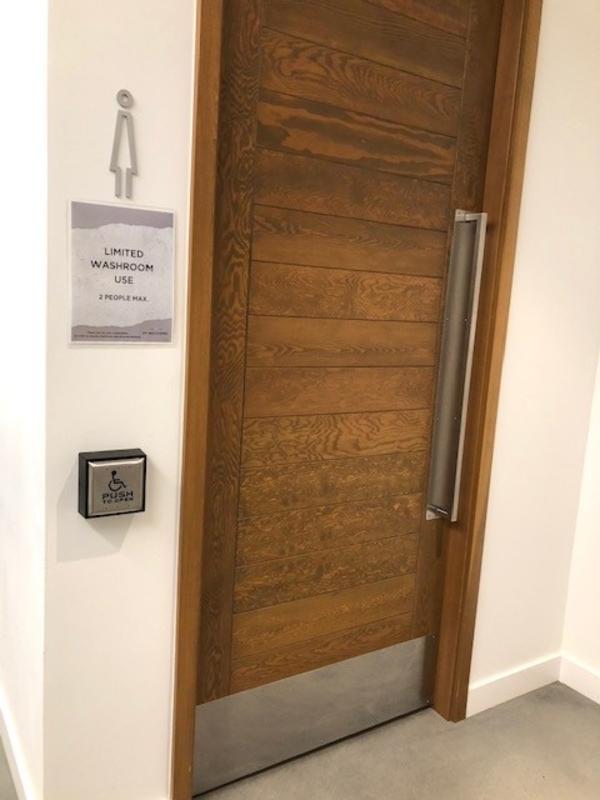 We shared a platter and a few other appetizers (so good!) and then left for our next stop, Mission Hill winery.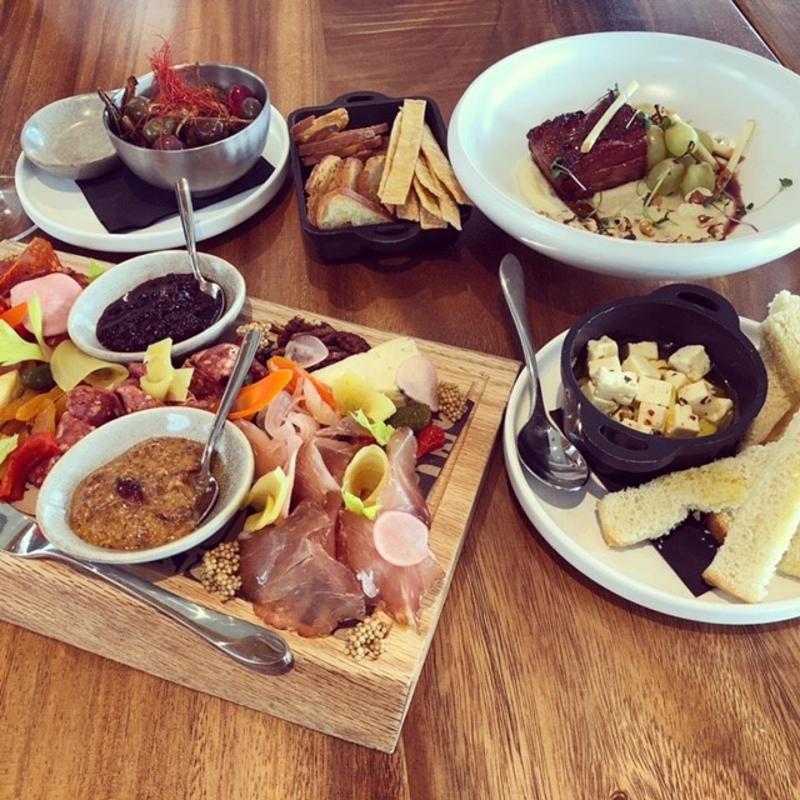 We've been to Mission Hill Family Estate a few times and we always come back for more! Being such an old building they do a great job of making sure everything is accessible. They have ramps where needed and lots of room in the main area to roll around freely. Again we were taken into a private room with a low table and a great atmosphere for tasting. The wines were delicious and they went above and beyond to make us feel extra special. We even got to taste a few of their premium wines that weren't on the tasting list!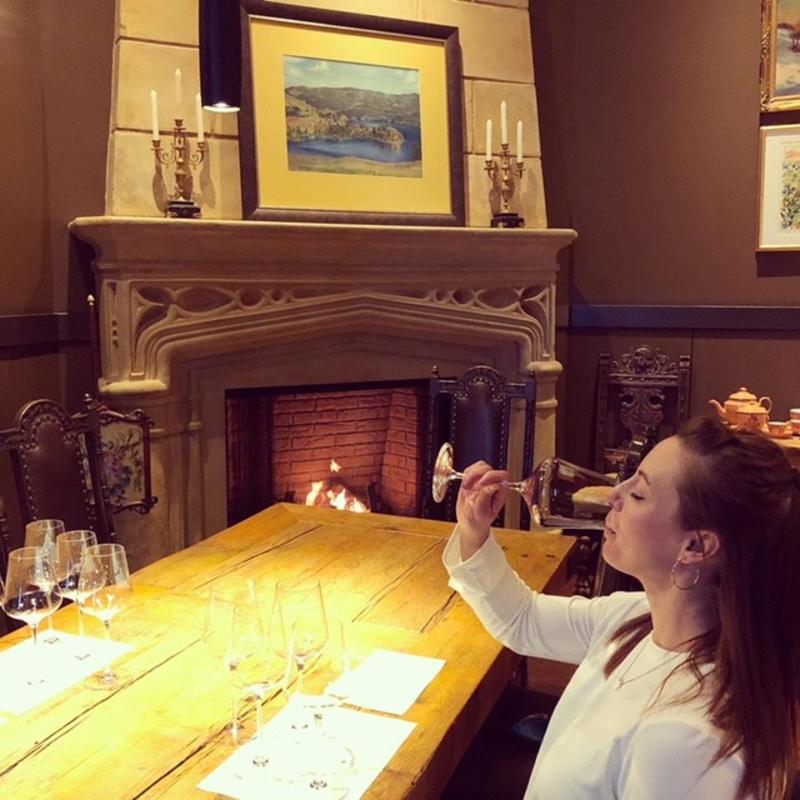 Not only are there a lot of accessible wineries and restaurants in Kelowna, but activities too! We heard of CRIS Adaptive (they have a ton of fun experiences available for people with mobility issues) and couldn't wait to try out their services, so we booked a hike with them up at John's Family Nature Conservancy Regional Park. Our guides (Jill and Kristy) met us in the parking lot and got Cara strapped into what they call a trail rider. It's an adaptive piece of equipment that helps them guide her through the trails. I had never gone hiking with Cara before so I was pretty excited! We spent two hours exploring the mountain and even got to see some mountain climbers scaling Campbell Mountain. I can't express how impressed we were with their professionalism and service and we can't wait to book more activities with them in the future.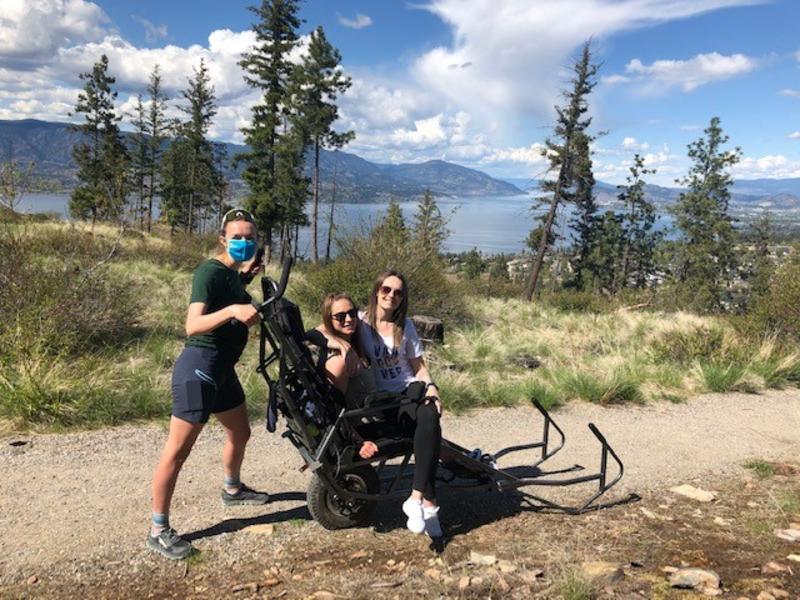 We are so lucky to live in a city that truly makes an effort to provide safety and inclusion for people with mobility issues, and we encourage visitors to come and enjoy the endless accessible options that Kelowna has to offer.