Napa North, Canada's Culinary Paradise, a four-season playground, or just an awesome place where even locals can feel like tourists. We can go outside and play! We have lakes, sun, trees, wine, bike trails, lush orchards, waterfalls, craft beer and cider crawls, and amazing produce. Kelowna is so beautiful that you catch yourself staring. Its beauty also comes from the sustainable nature of the local food and wine industry.
Eating sustainably means considering things like where your produce is coming from, who's growing it, and how it's being sprayed (or not). It also means learning about how hard small business really is and recognizing the extra things our farmers are doing to essentially look after us. I've learned a lot by listening and asking questions, so I decided to share my learnings and create a sustainably-minded list to plant a seed about supporting local whilst you're here, along with (some of) my reasons why Kelowna is sustainably delicious.

1. Biosphere Certification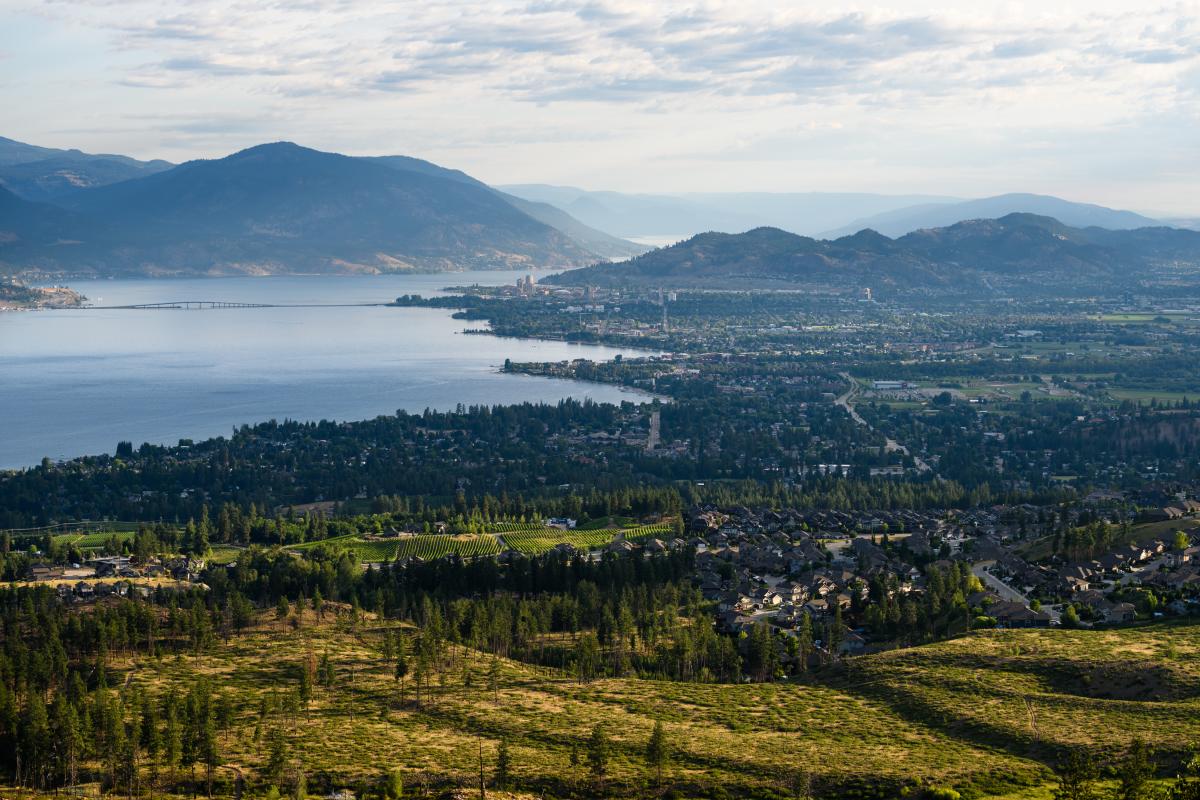 Photo by: Andrew Strain 
I've got a bit of a soft spot for sustainable and responsible travel and respecting the land, so I think it's cool Kelowna is part of the first and only Biosphere Certified destination in the Americas, the Thompson Okanagan region. For me, that mindset should filter through everything we do – to walk the walk and talk the talk. The first zero-waste grocery store in the Okanagan is also in Kelowna. We've got a long way to go but things are happening.

2. Slow Food - Good, Clean & Fair
Three little words with big meaning in the world of Slow Food – wholesome non-GMO eats without herbicides and pesticides at a fair price for everyone involved (don't assume that all local produce is this way though; for organic it's standard). From my experiences, there is more depth to relationships with small and independent businesses, plus you actually make a difference with your spending choices.

3. Who's Your Farmer?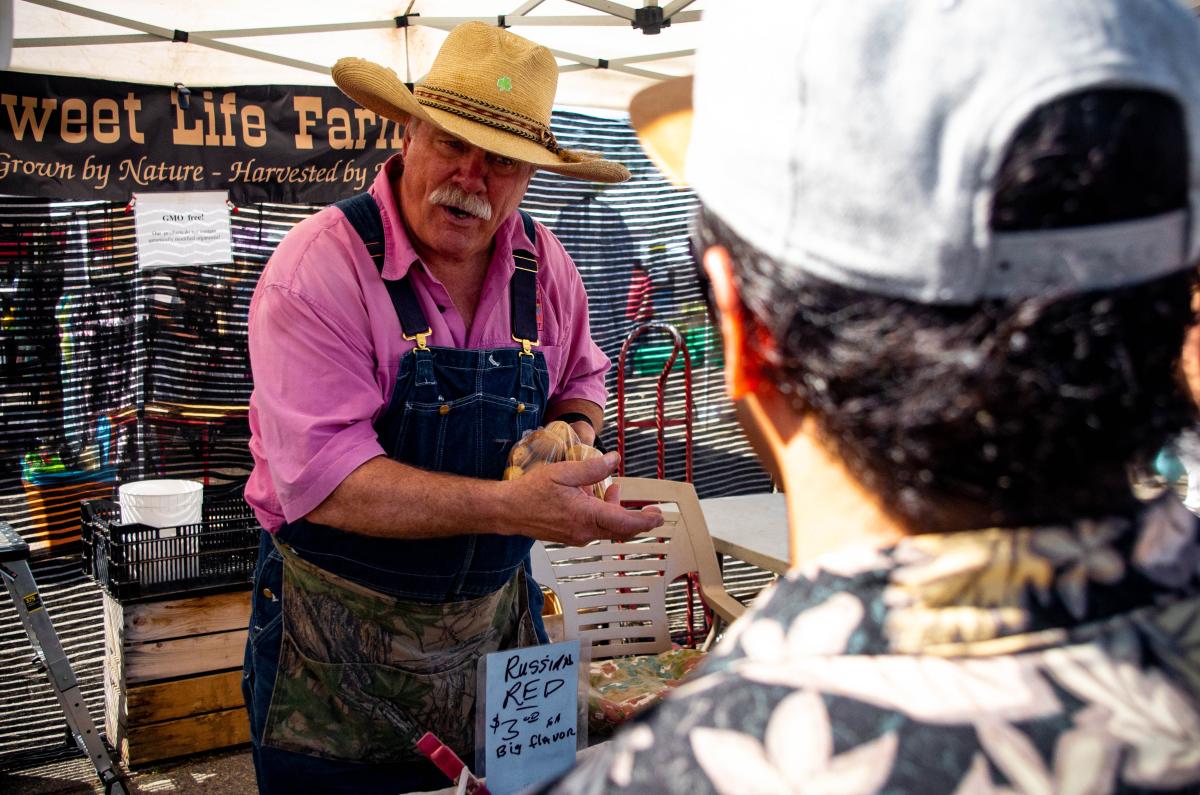 Kelowna Farmers' & Crafters' Market. Photo by: Seekers Media & Nancy Shields
My pop up dinner series is called 'SOURCED' for a reason – we are so close to our food chain, as well as the people behind it, and that is magical. We have eggs, meat, fish, honey, grain, fruit, veggies, dairy, and more coming from where we live. That also means your carbon footprint is reduced because it travels fewer miles, so by eating and supporting local you're technically helping to save the world! Ok, that is a little extreme, but my point is the food you consume whilst you're here has a purpose and meaning and it's fresher and better for you. Eating shouldn't be something we just do and supporting local helps us put the value back into what food really represents.
I'm a firm believer that supporting local farmers isn't necessarily more expensive (but that's a discussion for another time). Oh yeah, I forgot to mention how family-run businesses are a dying trend all over the world, but the Okanagan is filled with them, so scout them out when you explore.

4. Seasonality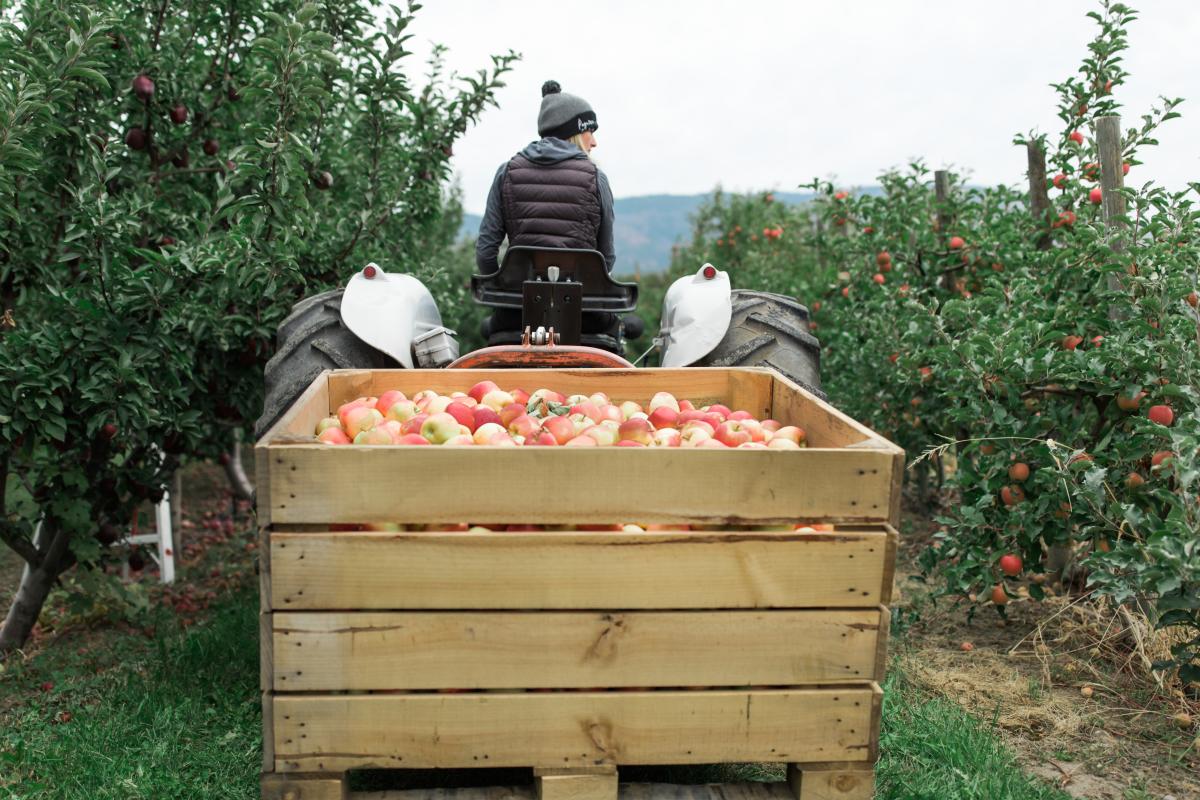 Paynter's Fruit Market. Photo by: British Columbia Wine Institute
In Kelowna, there are four distinct seasons with interesting microclimates, which means we have delicious things to look forward to all the time. From a wine-growing perspective, it's hot and cold climate all at the same time – we shouldn't work and yet we do! You can preserve a little Kelowna sunshine for when you need it, especially during the winter or when you're missing being here (it happens).
Not only that, but we're seeing more and more Vancouver-based Chefs calling Kelowna home because we're a Chef's dream (and something to do with the quality of life). From Neil Taylor (formerly españa, Cibo Trattoria), now Executive Chef for Home Block at CedarCreek Winery and Brian Skinner, Chef/owner of Frankie We Salute You! (formerly The Acorn) to Victor and Kevin at QB Gelato, Kelowna's food scene has become even more delicious this year alone.
But, don't just believe me, here's what Brian Skinner had to say about moving to Kelowna:
"Setting up a restaurant in the Okanagan has always been a dream of mine, as it's the fruit and veggie capital of the universe. Seeing that veggies are my jam, I'm swooning. Being surrounded by people working the land is also refreshing and inspiring. There's a special bond between farmers and Chefs. And I'm pumped to forge more of those relationships in my new Okanagan home."

5. Community Strong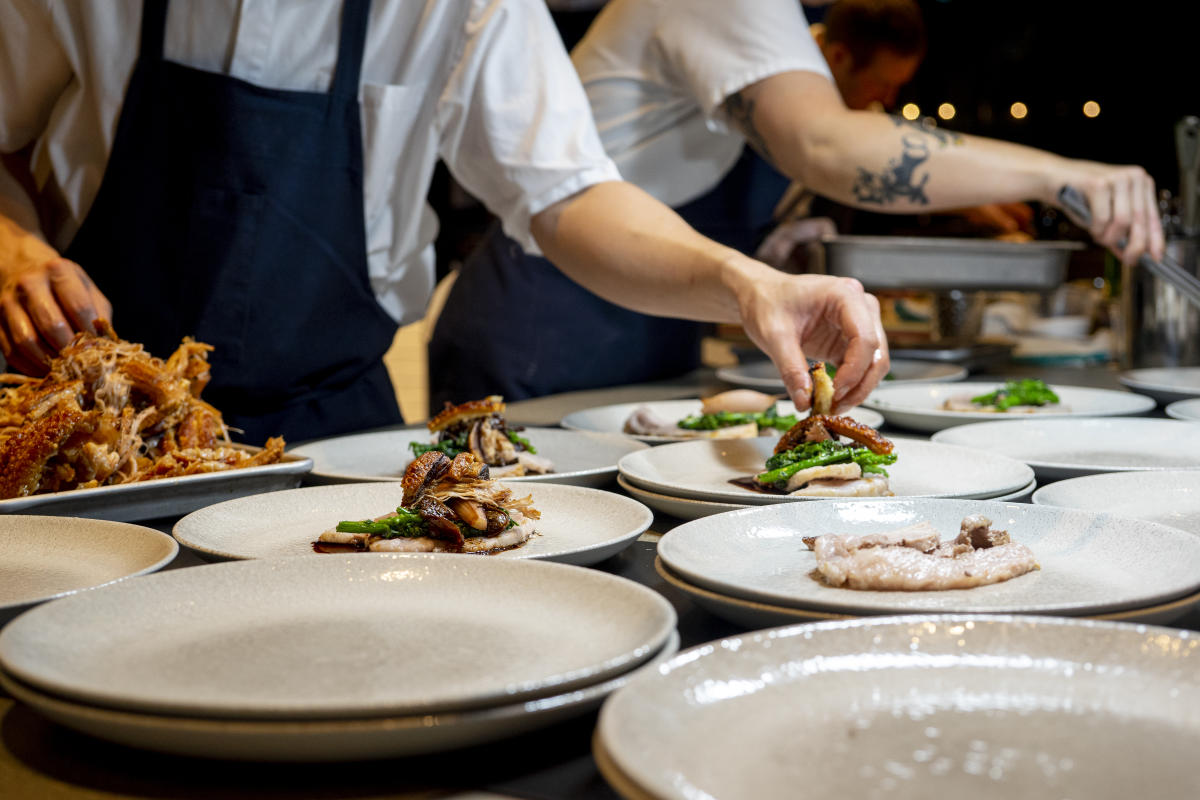 We live in a highly processed and commercialized world, but together we get to shape our food culture, identity, and leave a piece of us one beautifully imperfect plate at a time. There is this change that's happening - it's not necessarily food people collaborating with food people anymore either, just people who are inspired to create cool experiences and connect the dots to show how and why we work.

6. Sense of Place, Sense of Time, Taste of Place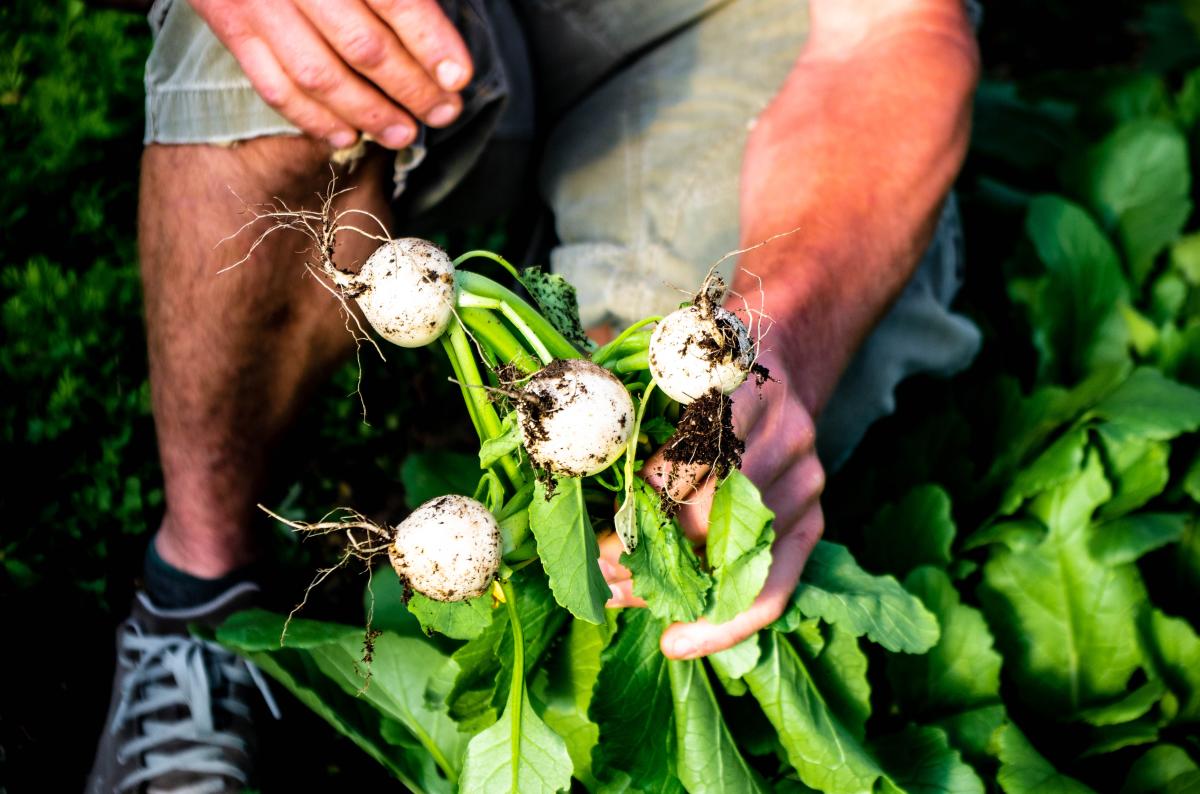 Wise Earth Farms. Photo by: Seekers Media & Nancy Shields
Our locally grown produce is hands-down some of the best in the world. Our produce is picked and on our plates in a day (or so) – can you say the same about that chain supermarket? Transparency and asking questions is key and when you know the person growing/raising your food, it's easier to get answers than waiting for customer support.

7. Sustainable Drinking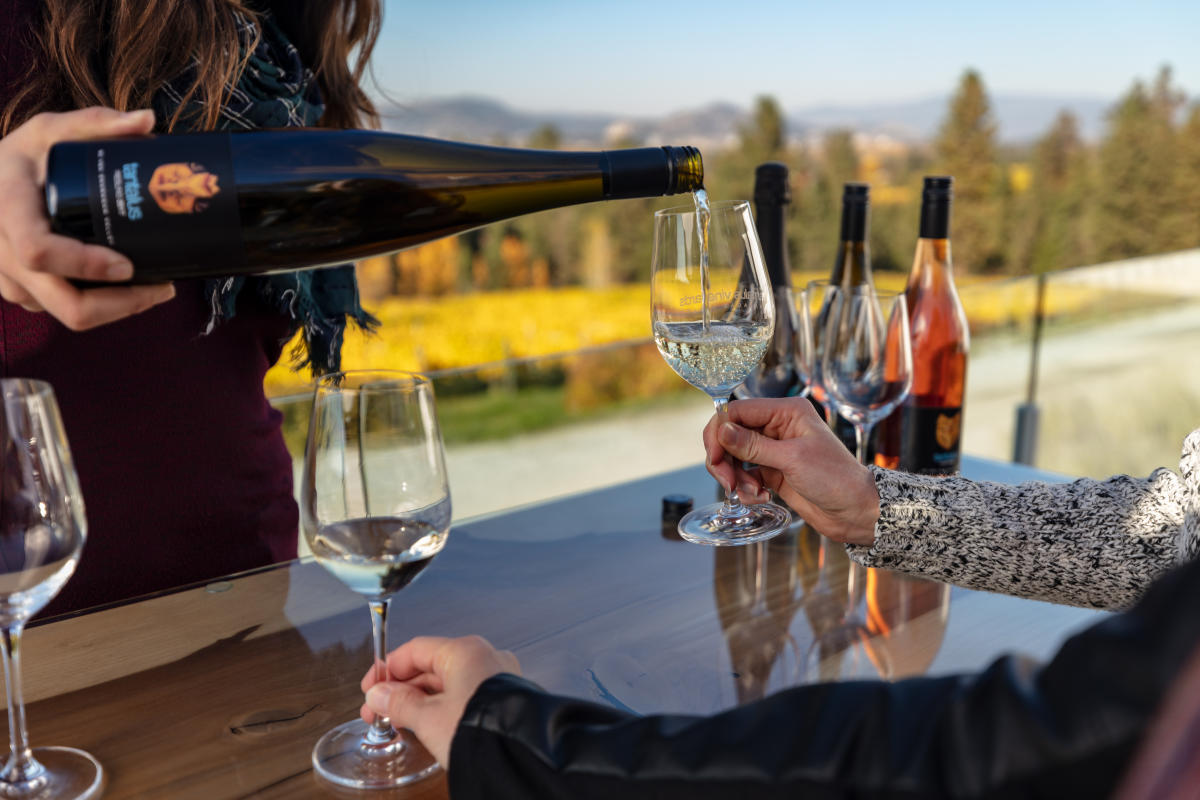 Tantalus Vineyards. Photo by: Shawn Talbot Photography
When you're in the midst of the summer, and in the industry, everything can go by in a flash. That's why I really like the wine industry – you get to bottle the season and reflect back on the growing season, its conditions and challenges (or your travel memories) the following year.
Sustainable wine growing comes in different shapes and sizes – I love going to Tantalus Vineyards in South East Kelowna during the spring for not just their top-notch wines, but to admire how the dandelions are left alone to help the bees. Summerhill Pyramid Winery just went next level and became Canada's first and only winery to be certified B-Corp. That is not an easy thing to do and deserves a standing ovation for putting people and planet alongside profit. We're fast becoming a Valley priding itself on minimal intervention winemaking and that all starts in the vineyard and looking after those grapes without spraying (again, ask questions about what you are drinking!).

8. Celebrating Imperfections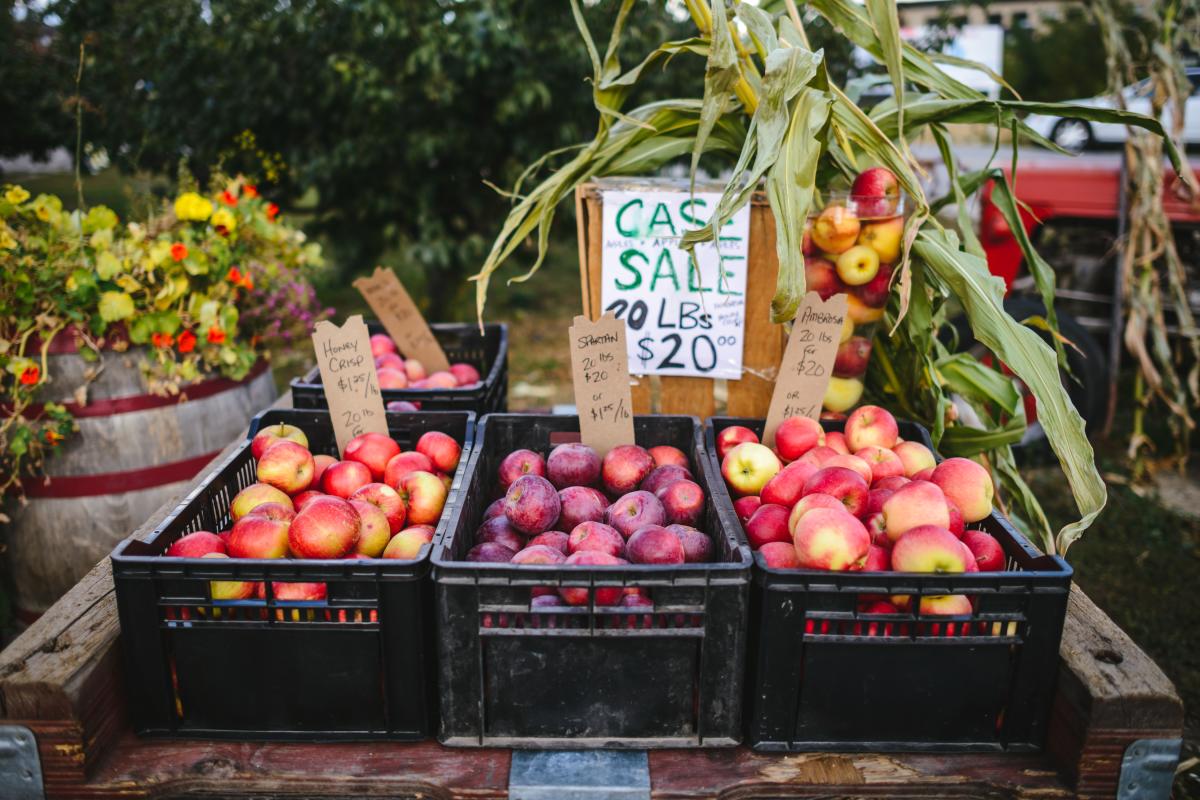 Photo by:  Andrew Strain
When there is a real person behind something, mistakes can happen. To truly understand and respect local produce, I think it starts with remembering that no two tomatoes are the same, so dishes shouldn't in theory taste exactly the same every time you cook it – sense of place, sense of time, remember? 

9. Women In Wine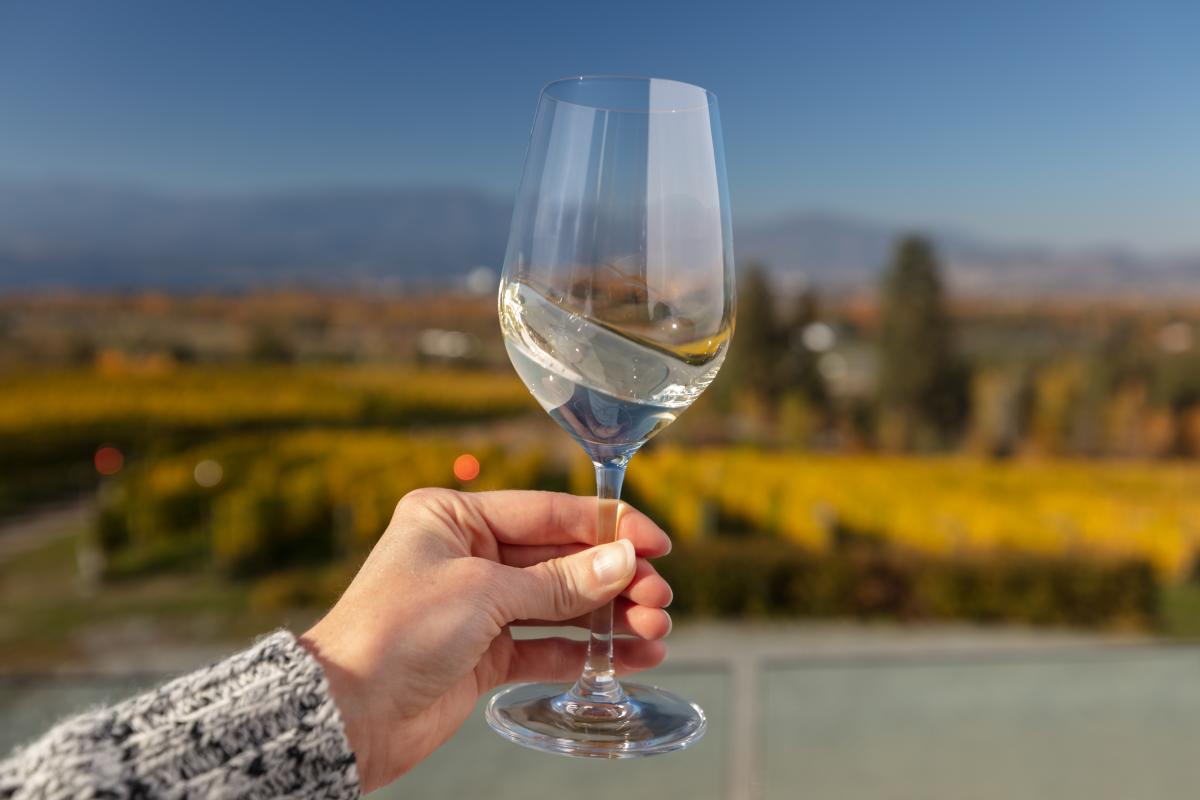 Photo by: Shawn Talbot Photography
The words 'there's close to a 50/50 split for females vs. males' isn't spoken too often, but that is what our wine region is beginning to stand for. That is something to really celebrate and every year I am introduced to more and more inspiring women – I think it's a cool way to experience your own wine tour across the Okanagan (hint hint).
Doing the right thing is often the hardest thing, but our local farmers, producers, and artisans do, year-in, year-out, just to look out for us. In my opinion, our food scene is the purest reflection of the Okanagan – grown, raised, and consumed here. That's a pretty special thing to have and hold onto it. I'm excited to watch it continue to change and grow.