Now that October is here, it's time to think about Halloween. With harvest season in full swing, locally grown pumpkins are available and many of the Kelowna attractions will feature Halloween-themed events.
1. Oh My Gourd, it's Pumpkin Season!
With multiple pumpkin patches in the area, it's easy to pick the perfect blank slate for their Jack-O-Lantern. Despite this year's hot and dry summer weather, the conditions and climate were suitable for growing pumpkins and a wide variety of squash. One of the largest pumpkin patches in the area is at the McMillan Farms. Nothing says Halloween like a corn maze and pumpkin patch and McMillan Farms has both!
2. Spooktacular Parties
Halloween is the time to have spooktacular nighttime fun! Many Kelowna establishments will be hosting a Halloween Party either the weekend before or on true Hallow's Eve, October 31st. Venues hosting a party worth checking out include BNA, Rotary Centre for the Arts, O'Flannigans Pub, The Habitat, and The Laurel Packinghouse (and several others)
3. Family Fun
Looking for something to do with the kids? The City of Kelowna is hosting its Annual Monster Bash that will be entertaining for the whole family. Enjoy games including an obstacle course, zorb soccer, a free skate and a bouncy castle. Prizes and treats will also be handed out to the little ghouls and goblins. This all happens at the Capital News Centre from 1:00 pm to 4:00 pm on Sunday, October 29, 2017
4. Haunted Houses
If you're into getting spooked, check out this haunted house in Downtown Kelowna. This is also a fundraiser for the Kelowna food bank, and admission is by donation with either cash or a non-perishable food item. Last year, this event raised over $400 dollars and over 400 pounds of food. The address is 945 Grenfell Rd. Come and get scared on Friday October 27, Saturday October 28, Sunday October 29, and Tuesday October 31 from 6:00 pm to 9:00 pm. Note that the haunted house will be closed on Monday October 30.  There is another Haunted House on  Hartman Road. Tickets are $10 each with parents and infants free. Includes a slice of pizza, a pop, face painting, entrance to all activities, and goodie bags to the first 100 attendees.
5. Lavender Treats
For those who are faint-hearted but still want to celebrate the Halloween season, check out the inaugural Fall Festival at the Kelowna Lavender Farm. This kid-friendly event will include a scarecrow scavenger hunt, a costume contest, hot drinks and lavender treats! Tickets are $10 and includes a hot drink. Admission must be purchased in advance here.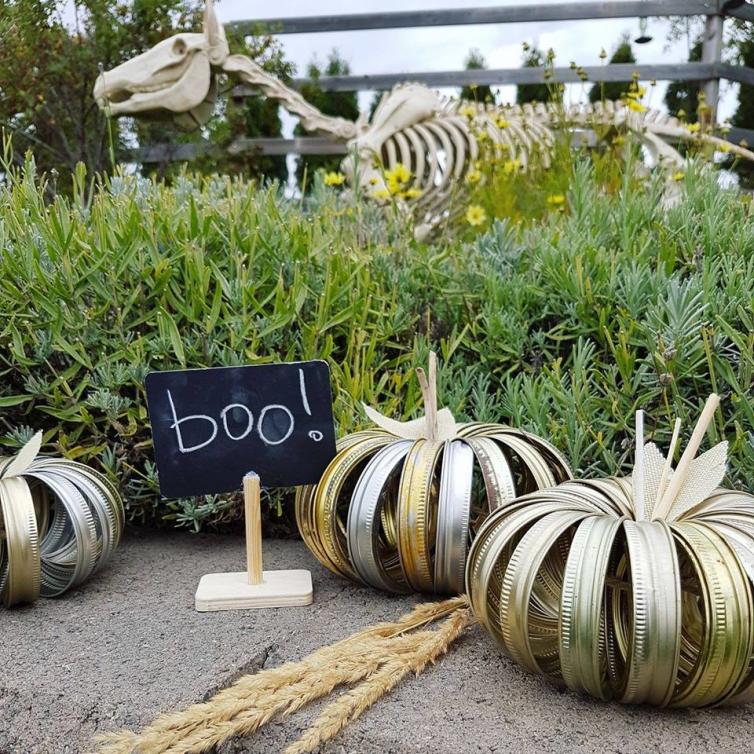 6. Enchanted Wine
Some of the wineries will be hosting special Halloween tastings. The View Winery in Kelowna is hosting a Halloween Candy and Wine Pairing event on October 29 and 30 from 11:00 am to 6:30 pm. Guests are encouraged to show up in costume. Rollingdale Winery in West Kelowna will also be handing out tricks and treats during their wine shop hours from October 27 to October 31.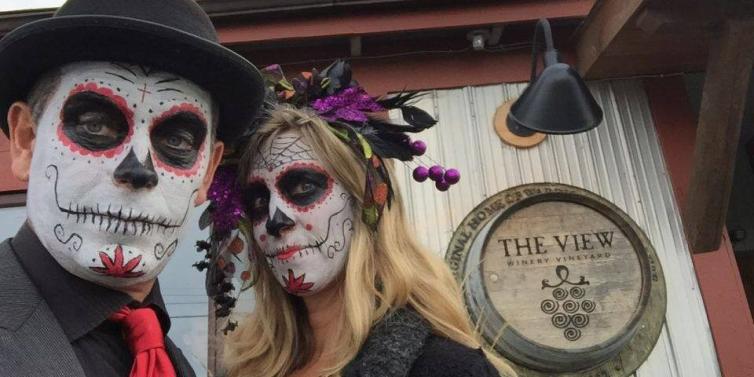 7. An Apple a Day 
Even if you're not into Halloween, it is the perfect time to visit because it's apple harvest season. Imagine biting into a crisp, juicy, flavourful apple picked right off the tree! With over a dozen types of apples grown in the Okanagan Valley, it's fun to find your favourite local variety. Not only are apples the perfect portable healthy snack, they are also an ingredient in many delicious recipes, and if stored properly in a dry, cool place, apples can last for months.
---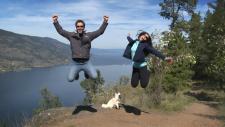 Wesla Wong & Duane English are meteorologists based in Kelowna. When not looking at weather charts, you will find the couple skiing, playing music or hiking with their dogs - enjoying everything that the Okanagan has to offer.