The arrival of summer is one of my favourite times of year. I enjoy being outdoors with friends on patios, hiking with my dog, spending the day at the beach, and of course taking in all the great outdoor events in this beautiful city I call home. Here are a few of the events taking place this summer that should be on your must-attend list. See you there!
1. GolfBC Championship: Mackenzie Tour – PGA TOUR Canada – June 12-18, 2017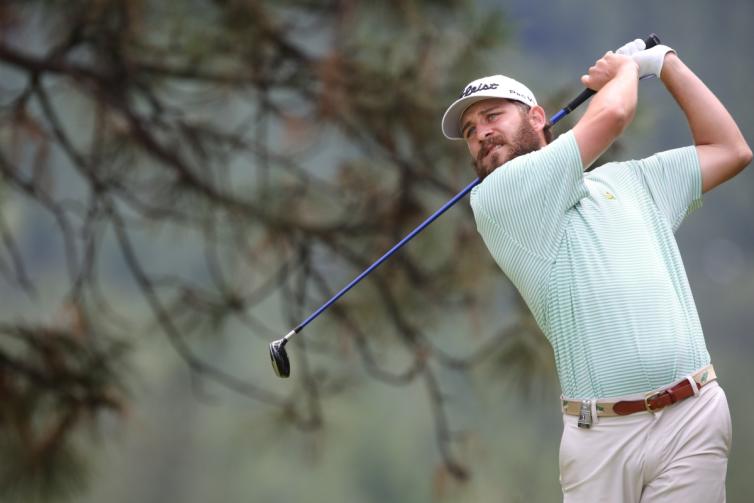 Photo by: PGA Golf - GolfBC
Taking place at Gallagher's Canyon Golf Club this annual GolfBC Championship Tournament brings some of the world's best young golfers to Kelowna to compete in the first steps of their professional careers. Tickets to watch this exciting tournament are now on sale, visit GolfBC Championship to get yours.
2. Diner en Blanc Okanagan – July 6, 2017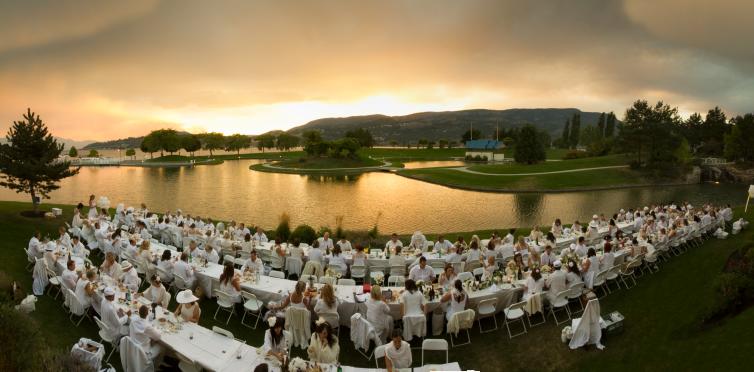 Photo by: Diner en Blanc Okanagan
Celebrating the fifth year this July, the Okanagan edition of Diner en Blanc hosts more than 1100 people as they celebrate an elegant, and magical evening outdoors at a surprise location in the beautiful Okanagan Valley. Registration opens at the beginning of June and tickets sell out every year.  To receive a personal invitation to attend, visit Dinner en Blanc and put your name on the wait list.
3. Celebrate Canada Day – July 1, 2017
This free, annual festival is held throughout Kelowna's downtown core at Waterfront Park, Stuart Park, Kerry Park, and Prospera Place and is a big family-friendly party to celebrate our nation's birthday; bigger and better this year as we toast Canada's 150th! There are over 50 multi-generational activities and performances, guaranteed to entertain festival-goers all day long.  The celebration ends in the evening with an impressive fireworks display at Waterfront Park. For a list of the day's activities visit Festivals Kelowna (Canada Day page).
4. Arts on the Avenue - July 27, 2017
A one-day, arts-focused, outdoor event that showcases, promotes, and celebrates the local visual arts community.  This family friendly funky event, takes over Kelowna's main street and features various elements that all relate to visual arts including live performances, demonstrations,  hands-on community engagement art projects, and retail sales. For more information visit Arts on the Avenue. 
5. Centre of Gravity – July 28-30, 2017

Photo by: Matt Ferguson
Celebrating their tenth year, "Canada's Hottest Beach Festival" Centre of Gravity, is the biggest, adrenaline-pumping festival to hit the Okanagan and includes three days jam-packed with extreme sports, sandy beaches, bikinis, and some of the biggest DJs, bands, and artists in the world. For more information on the lineup, events, and to purchase your tickets, visit Center of Gravity.
6. Okanagan Feast of Fields – August 13, 2017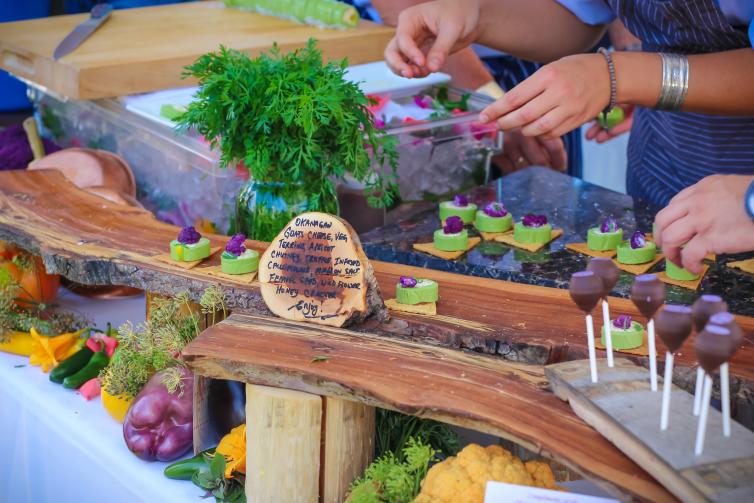 Feast of Fields is a wandering gourmet harvest festival that highlights the connections between farmers and chefs.  With wine glass and napkin in hand, guests stroll across a farmers field, travelling from tent to tent listening to live music, and tasting gourmet creations. The 2017 event takes place at Caldwell Heritage Farm, to purchase tickets visit Okanagan Feast of Fields.
7. Kelowna Wine Country Half Marathon – September 3, 2017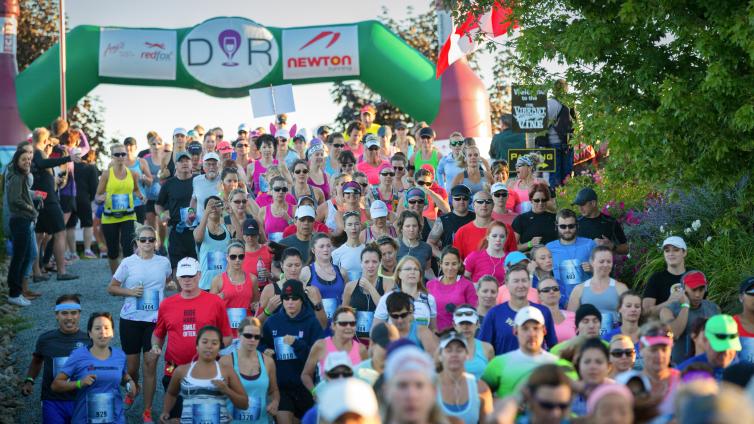 Everyone loves this scenic and fast course that starts in the lush vineyards on the east bench above Kelowna and ends on the Kelowna waterfront where everyone gathers in Waterfront Park to celebrate their accomplishment at the Wine & Music Festival in one of the most beautiful settings imaginable. Registration is now open, so grab a few friends and enjoy a morning run where the finish line includes wine! 
---


Christina Ferreira is the owner of Impact Events & Brand Management located in Kelowna. When not helping businesses with their events and getting their brand out to the world she's busy exploring the Okanagan's beaches, wineries, patios and hiking with her dog Grace.