Spring is a great time to visit Kelowna. The warmer weather brings out BBQs and patio dining, as well as a several popular events including outdoor festivals.
Whether you are looking to run a half marathon through the vines, drink craft beer in the park, or dress up as your favourite comic book character, Kelowna has a spring event (or two) that you're going to love.
The 5th and expanded "Comic-Con" style event is an annual event that will transport Kelowna to a world of comics, manga/anime, Sci-Fi, fantasy, horror, gaming, movies, and more. Celebrity guests, panels, Q/A's, live performance, and experiences you won't find anywhere else. Needless to say, many are expected to attend in costume and take part in the "KFX Cosplay Contest," with the potential to win fantastic prizes.

2. Peak Pride (at Big White Ski Resort): April 6 - 8
2018 marks the 2nd annual Peak Pride celebration at Big White Ski Resort. The Okanagan Valley is famous for its world-class beaches, wineries, and slopes full of powder. Now is the time to shine a rainbow spotlight on those beautiful peaks and give the growing LGBT2Q+ community more reasons to explore.
Vendors, guest speakers, chefs, restaurateurs, growers, producers and presenters. It will be a journey from farm to table, vineyard to wine. Sample new and unique foods offerings created to satisfy common dietary restrictions and sophisticated palettes. Entrants will receive food and beverage samples as well as have the opportunity to purchase to take home products from local growers, bakers, food artists and creators.
An evening featuring BC's very-best craft cideries pouring samples of their newest, tastiest ciders. Pair that with incredible bacon-inspired dishes prepared and served by Okanagan College Culinary Arts students. And take it all in at Kelowna's beautiful and historic Laurel Packinghouse.
 
5. Spring Wine Festival. May 2 - 13
This 12 day festival has more than 50 wine-themed events that take place across the valley. Events include new-release parties, wine and culinary soirees, sommelier lead experiences, best-of awards, and signature events such as the WestJet Wine Tasting. Check the festival calendar regularly as events are loaded leading up to the event. 
The Great Okanagan Beer Festival is an annual 3-day event offering festival and craft beer lovers a mix of amazing programming at local bars and pubs.
Saturday showcases the cannot miss Main Event at Waterfront Park, where up to 60 craft breweries come together to pour over 100 beers and ciders for 3,000+ festival-goers.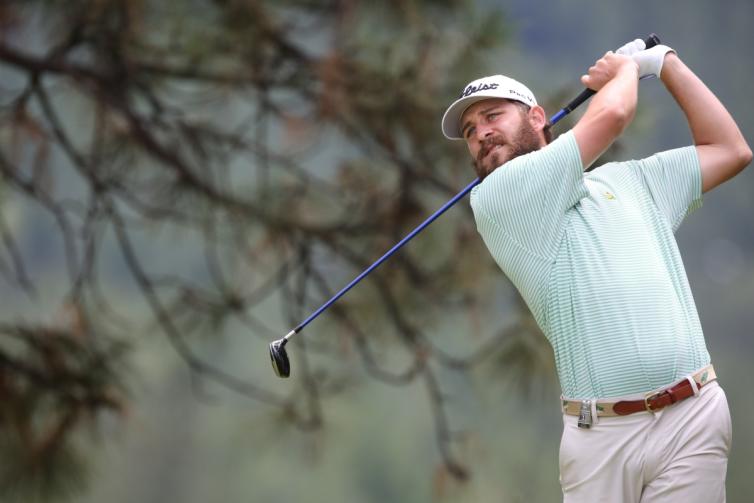 Photo by: PGA Golf - GolfBC
Taking place at Gallagher's Canyon Golf Club this annual GolfBC Championship Tournament brings some of the world's best young golfers to Kelowna to compete in the first steps of their professional careers. Tickets to watch this exciting tournament are now on sale, visit GolfBC Championship to get yours.
Start your day by running from the Vibrant Vine Winery, through the picturesque East Kelowna, along Mission Creek Greenway, with the last leg beside the lake and end on the beautiful waterfront in Downtown Kelowna. The finish line hosts a wine, beer and cider tasting with DJ and live music from 9:30 am - 12:00 noon. This is an event for both runners and non-runners to take in.
---


Christina Ferreira is the owner of Impact Events & Brand Management located in Kelowna. When not helping businesses with their events and getting their brand out to the world she's busy exploring the Okanagan's beaches, wineries, patios and hiking with her dogs Grace and Penny.