With Christmas just a few days away, the holiday season is in full swing (woohoo)! With that in mind, here are six great local tracks to help keep you in the festive spirit - you could call it your Kelowna holiday playlist.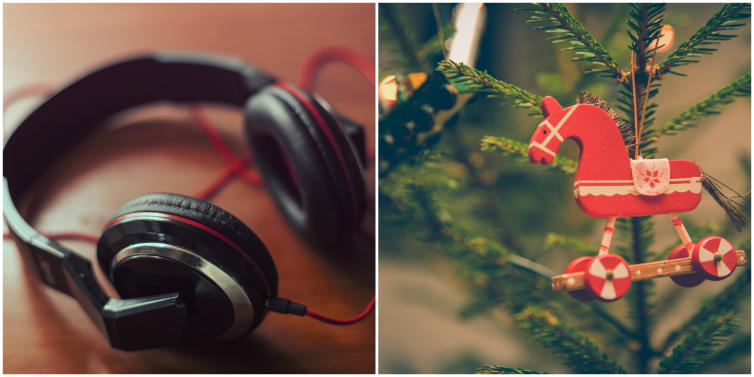 1. Joshua Smith -  Snow 
Josh is currently travelling in Belize, but when he is in Kelowna, you can regularly find him performing at downtown Kelowna's Doc Willoughby's or Fernando's. Check out more music from Joshua Smith HERE.
2. Tiger Moon - Baby It's Cold Outside
Tiger Moon are performing with Swamp Honey at Kelowna's French Cultural Centre on New Year's Eve. Get more details on that gig HERE. You can find Tiger Moon online via their official website.
3. The Malarkeys - We're All Home for Christmas
If you're in Kelowna in the warmer summer months, keep an eye out for these guys possibly performing at Parks Alive! Stay on top of The Malarkeys through their official website.
4. Gorden James - Have Yourself a Merry Little Christmas
Gorden is a fairly prolific performer around Kelowna. You'll regularly find him playing different special events in the city, from Lake City Casinos to the Four Points by Sheraton. Find Gorden online HERE.
5. Ryan Donn - Merry Christmas
As a Kelowna City Councillor and the Cultural Development Coordinator at Lake Country's Creekside Theatre, Ryan doesn't perform much these days. However, he's still involved with the arts, working hard to produce high-quality shows at Creekside Theatre.
6. Leah West - O Holy Night
Leah is currently heavily pregnant (and we wish her all the best), so she doesn't have any shows on the horizon. However, you can keep watch for future Kelowna dates on her official website.
And a bonus Okanagan extra:
Andrew Allen (from Vernon) - Favorite Christmas Song
Andrew performs quite a lot. When he's playing in the Okanagan, you might find him at the Vernon & District Performing Arts Centre. Keep tabs on what he's got planned through his official website.
Happy holidays!
---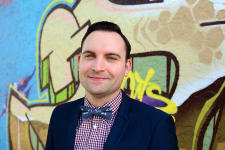 Vince Jones is a Bachelor of Arts graduate from UBC Okanagan and a passionate supporter of local and independent music. In the past, Vince was featured on 102.7 The PEAK in Vancouver, contributed to CBC Radio West and KelownaNow as a music columnist. He has hosted and contributed to indie music podcasts, and has booked, emceed and promoted numerous shows. He is currently the Marketing Manager for Kelowna's Walker Real Estate
To connect with Vince, you can find him on Instagram, Twitter or LinkedIn.