A luxurious hotel or quaint B&B can make a weekend with your significant other even more perfect. Isn't it time to treat each other to water views, an abundance of wine and great food? No matter where you stay, Kelowna is chock full of romantic scenery and experiences.
Here are some of our top picks for a couple's getaway in Kelowna:
1. The Hopeless Romantic Bed & Breakfast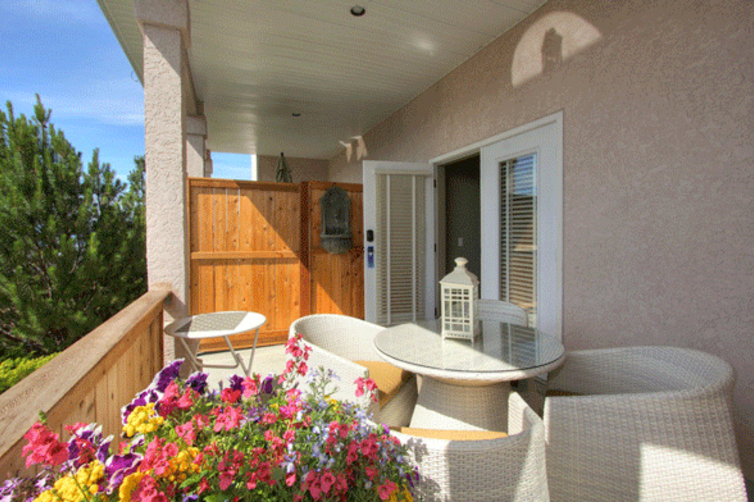 The name pretty much says it all. The Hopeless Romantic not only piles on the charm as a B&B, it really delivers in terms of service as the owner welcomes you as if your suite for the weekend is your very own home. With private patios (perfect for enjoying a fabulous breakfast) and a location outside of the city centre (perfect for leaving the urban grind behind), The Hopeless Romantic provides you with everything you need to escape. Looking to kick the romance up a notch? Spring for one of their Romance Packages to treat your sweet to something extra special.
Located at: 735 Lone Pine Dr., Kelowna, BC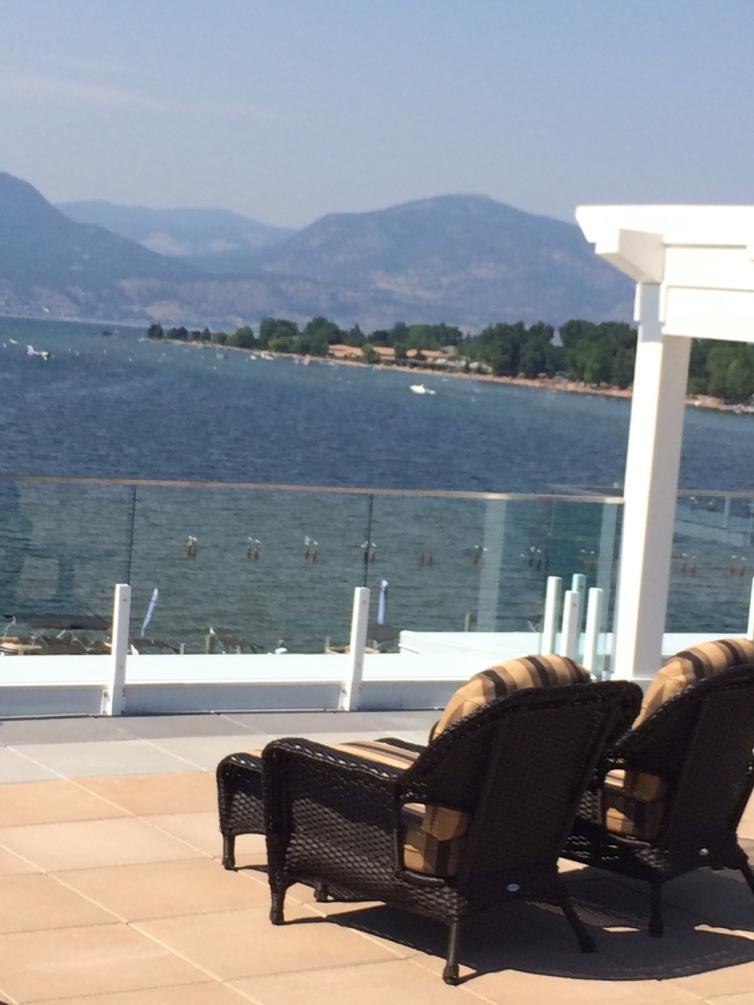 A staple in Kelowna since 1926, this lakefront hotel offers a variety of romantic packages to ensure your getaway goes off without a hitch. Whether you choose the red rose turndown service or accommodation that includes a wine tour for two, Hotel El lets you choose exactly how romantic you make your weekend. A bonus is their bar has won the Wine Spectator Award of Excellence every year since 2005—they offer everything from wine and speciality coffees, to scotch and cigars.
Located at: 500 Cook Road (On the Lake), Kelowna, BC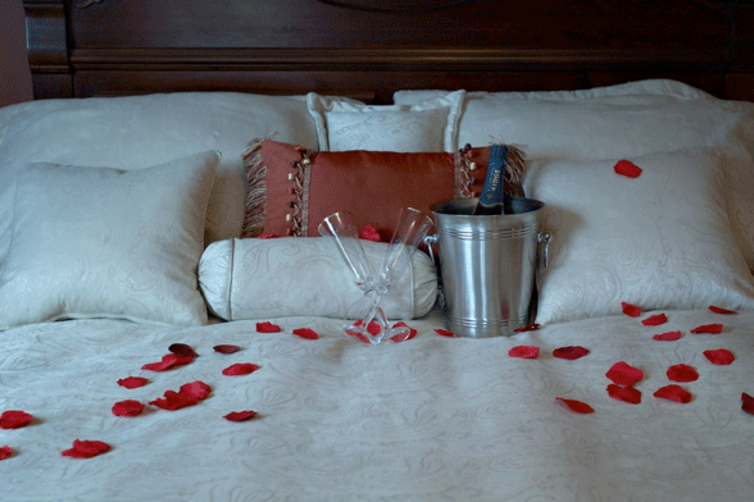 A Vista Villa is perfect for any special occasion. Suites are equipped with fireplaces and Jacuzzis to set the mood—this spot is really perfect for a honeymoon! If you want to spend some time outside of your room enjoying the fresh, spring air, head to the heated salt pool and sauna. To cap it all off, breakfast is served in your suite everyday—how romantic is that?
Located at: 962 Ryder Dr., Kelowna, BC
4. Manteo Resort – Waterfront Hotel & Villas
The Manteo Resort definitely delivers in the view department. Nothing beats the location. Treat yourself to some time on the fabulous deck that allows you to take in the lakeside view while sipping on a glass of one of the Okanagan's fine wines. Though it's not a private deck, you can request a beachfront villa to get your own private Okanagan view.
Located at: 3762 Lakeshore Rd., Kelowna, BC
5. Pleasant Pear Orchard Bed and Breakfast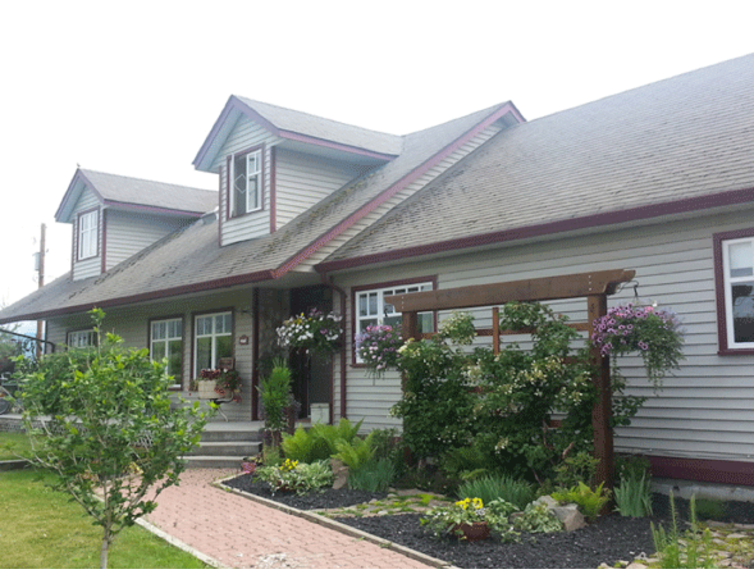 B&Bs are pretty much a perfect romantic setting. Nestled in Kelowna's rolling hills, Pleasant Pear definitely delivers as a cozy getaway. With only four guest rooms, this adult-only facility delivers with a pool, hot tub, and more. The rustic décor adds to the ambience and the rooms overlook mountain views—and pear orchards, of course. Though there's no access to a kitchen, there are plenty of restaurants close by, so consider ordering in and enjoying some time away from it all.
Located at: 2379 Rojem Rd., Kelowna, BC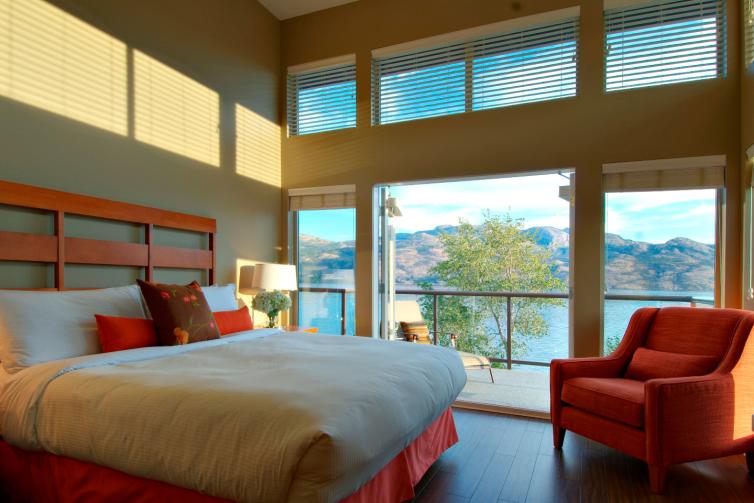 A stone's throw from the celebrated Mission Hill and Quail's Gate wineries, The Cove is an ideal home base for romantic weekend wine touring. Unwind poolside, soak in the views from the resort's private beach, or take your relaxation to the max with the couple's package at The Spa at the Cove.
Located at: 4205 Gellatly Rd., West Kelowna, BC
---
Article originally published on Kelowna is Awesome