Kelowna + the Okanagan = a chef's playground.
We've been knowingly living in 'Canada's Culinary Paradise' for quite some time, but, for the rest of the country, it's taken a smidge longer to clock on. Now, with the sudden surge of top chefs flooding to Kelowna, we're raising the bar and shining light on the fact we're a delicious mecca for local produce. These are my top 6 chefs helping us do that: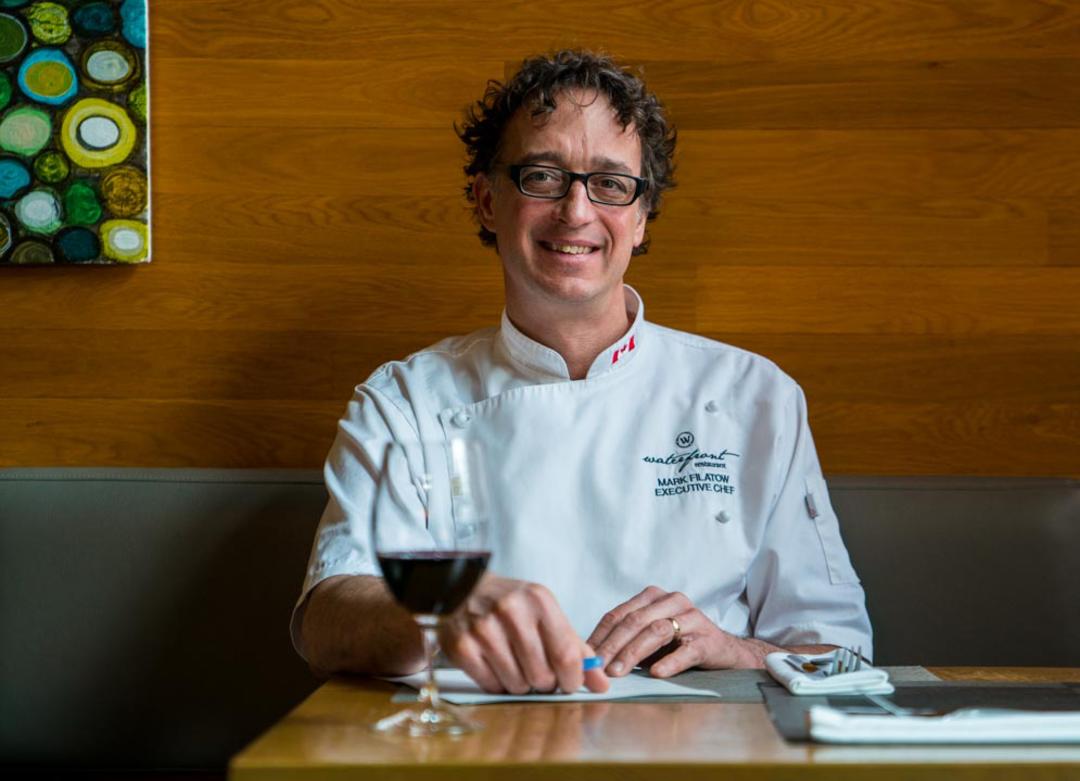 What can I say about Mark Filatow that hasn't been said before? Well, growing up in Ontario, his father worked at a German butcher on weekends and was paid in sausages and charcuterie. Mark is this humble, endearing food genius who is about international flavours using locally-sourced ingredients. With a direct-from-the-source approach, Mark has created this community within a community amongst his farmers, producers, and co-workers. With over 20 something years in the industry, he still gets sparkly-eyes when you chat with him about food and drink, and I, for one, love that.
Rewinding, Mark graduated from the Dubrulle Culinary Institute with honours (of course), and then sharpened those skills with stints at the Wickaninnish Inn (Tofino), Bishop's (Vancouver), Diva at the Met (Vancouver), and Fresco (which was RauDZ before it was RauDZ). By 2005, Waterfront Wines received the 'Best New Restaurants in Canada' long list nod from enRoute Magazine.
Waterfront Wines has been my go-to occasion place for as long as they've been winning Vancouver Magazine's 'Best Restaurant in the Okanagan,' which is an impressive 11 years in a row (mmm Yarrow Meadows Duck). Another thing that sets Mark apart is that he is a sommelier and a chef. But, not just any sommelier—he was accepted in the Sommelier Guild in 2001, making him one of the only chefs in Canada to be that badass at food and wine pairings (hence the 'wines' in Waterfront Wines).
Home delivery and curbside pick up available for Waterfront Restaurant and Bar. Or purchase gift cards to use later.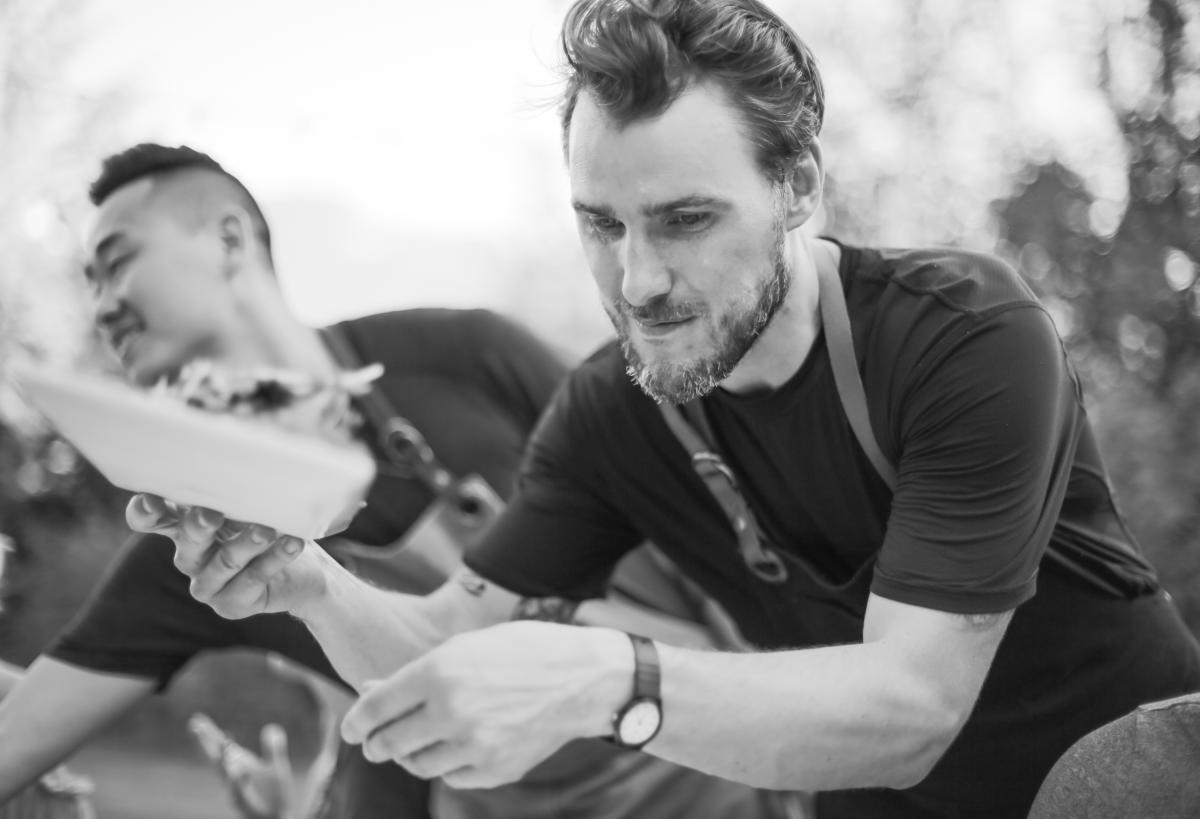 Originally from the coast (the west one), Brian has visited the Okanagan since he was a baby, so it was only a matter of time until he and business-partner wife, Christina, made their way to their 'home away from home,' to open Frankie We Salute You! After stints at Michelin-star restaurants (including Noma), Brian and Christina opened up The Acorn (Vancouver), which gained serious street cred within the restaurant world (and not just amongst vegetarians and vegans) and also made enRoute's top 10 'Best New Restaurants in Canada' list.
"Setting up a restaurant in the Okanagan has always been a dream of mine, as it's the fruit and veggie capital of the universe. Seeing that veggies are my jam, I'm swooning. Being surrounded by people working the land is also refreshing and inspiring. There's a special bond between farmers and chefs. And I'm pumped to forge more of those relationships in my new Okanagan home."
At FWSY expect a relaxed, non-pretentious vibe with wholesome and hearty plant-based eats, made with wizardry and love, that make even meat-eaters feel nicely satisfied. Oh yeah, the duo just made Western Living Magazine's Top 10 'Foodies of the Year' list recently, too—take a bow!
Pick up take out at Frankie We Salute You!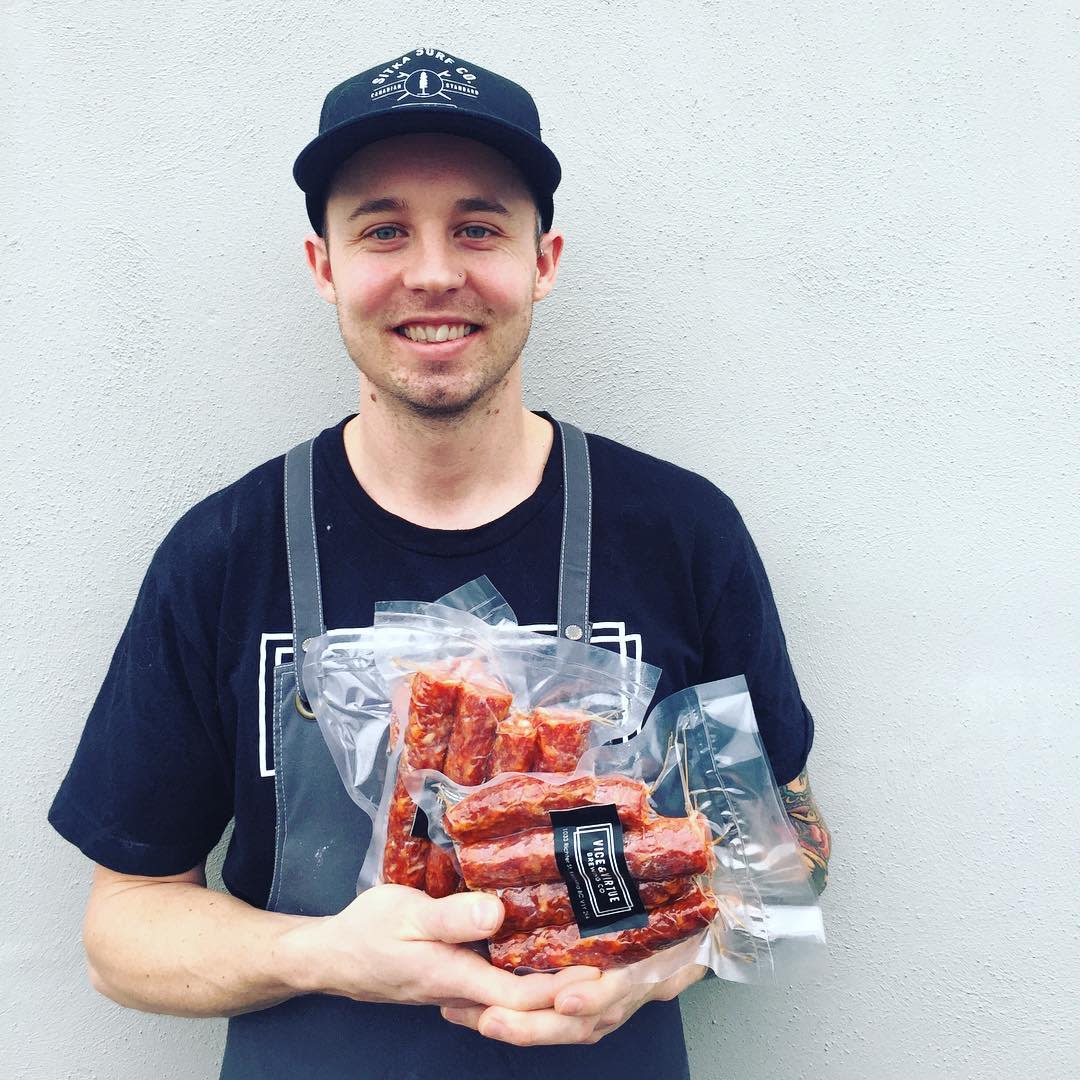 Born and raised in Port Macquarie, Australia, the chef, mountain biker, surfer, snowboarder, lover of fermented things, and all-around good guy, crossed hemispheres in 2012. Nelson went from starting from scratch in a new country to working his way up the ranks to Sous Chef at Waterfront Wines, and now he's one of the co-founders of Vice & Virtue Brewing.
Nelson is here to elevate the casual food scene in Kelowna, respecting and preserving the seasons, smoking meats, expertly curing charcuterie with his tiny humidity-controlled looking cupboard, and keeping us well fed with a farm-fresh menu to pair with a cold Vice & Virtue brew in hand. The best thing is that Nelson is just getting started - I'm excited for what's next.
Pick up take out at Vice & Virtue Brewing.

Andrea Callan / Chef de Cuisine and General Manager, Red Fox Club at Indigenous World Winery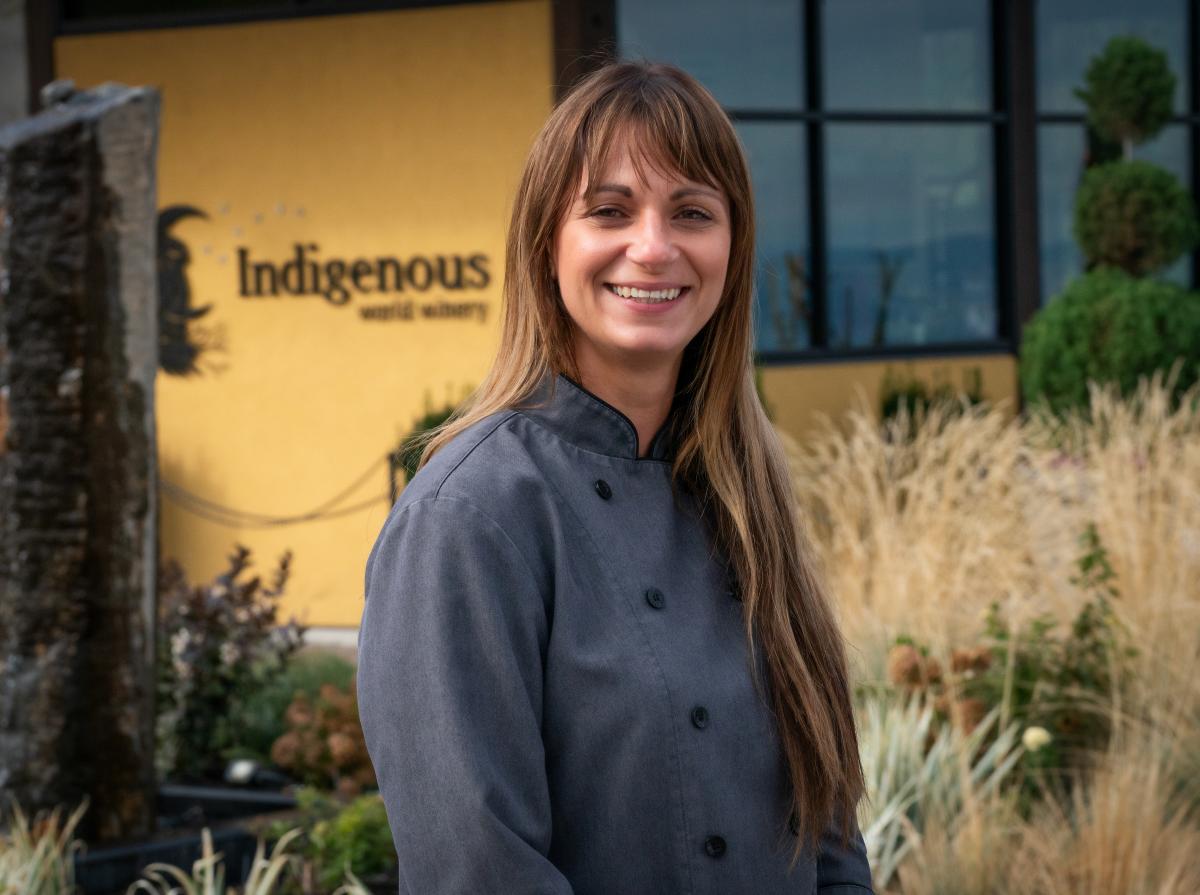 Andrea grew up in a small rural town in Ontario looking after her family farms, making her first dollar selling cookies at her father's workplace. From there, she completed a home economics degree in Finland, then graduated from The Culinary Institute of Canada before moving to Ottawa—cooking for senators, royalty, and athletes—and then landing in the Okanagan.
Here, Andrea's culinary life progressed as Executive Sous Chef at Old Vines Restaurant at Quails' Gate Winery, and Okanagan Grocery, where she learnt about old school fermentation methods. When the call came, Andrea jumped at the opportunity to join the fully indigenous-owned winery as GM and Chef du Cuisine for Red Fox Club.
Now, her focus is on the Okanagan's Syilx peoples 'to create simple, local and indigenous food with respect for Canada's Aboriginal and Canadian heritage.' Andrea's ever-changing menu not only pays tribute to our growing seasons but also to her connection to the land through foraging – many wild things coming from steps away from the winery.
Plan to visit Red Fox Club later.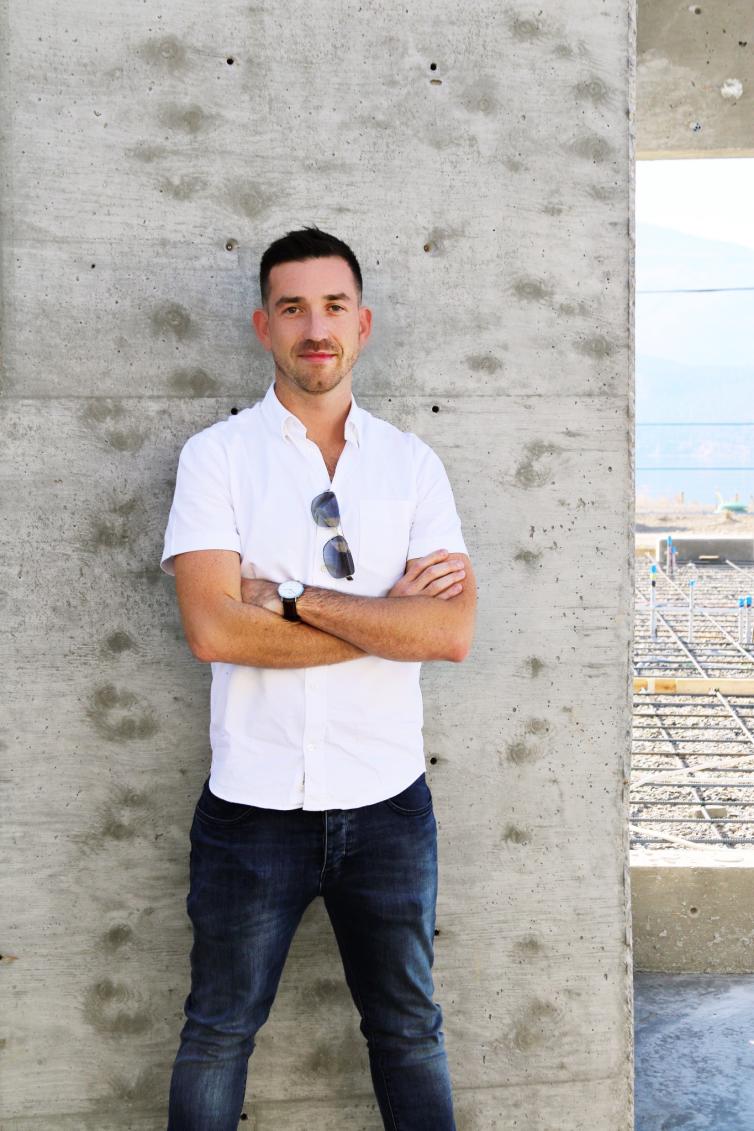 From childhood passion to red seal chef, Kai is an adventurer, gardener, dog-lover, and prominent Okanagan Chefs Association member. Receiving Jedi-like mentorship from top chef instructors and members of Culinary Team BC, Kai graduated from Vancouver Community College and into his first kitchen job with Cactus Club Cafe Vancouver.
The lure of the freshest seafood and local produce enticed him to work a season at Shelter Restaurant (Tofino), but the Okanagan called in 2012, as he accepted a position as Head Chef at Cactus Club Cafe Kelowna. Fast-forward five years and Kai has found his culinary calling at Block One at 50th Parallel Estate Winery. And why wouldn't he? He works with local farmers right in his Lake Country backyard and he even manages his own organic culinary garden, which inspires his menu. Representing Kelowna nationally at the Canadian Culinary Championships earlier this year is also a testament to that.
Let's be real for a minute, kitchen life is hard, but Kai's approach is different. He understands those deep-rooted industry issues, focuses on the things he can control with an open-door policy, and chooses to actively create a positive and supportive environment for his cooks. In his words:
"It's easy enough to tell someone to leave their issues at the door, but I think that is an irresponsible way of managing people. My staff know that they can talk to me about anything and that I will be there for them when the going gets tough. By taking care of my people, not only do I get the best out of them in terms of quality and work ethic, but also I think it helps us proliferate the changes that we want to see in this industry."
Thank you, Chef.
Plan to visit Block One at 50th Parallel, later.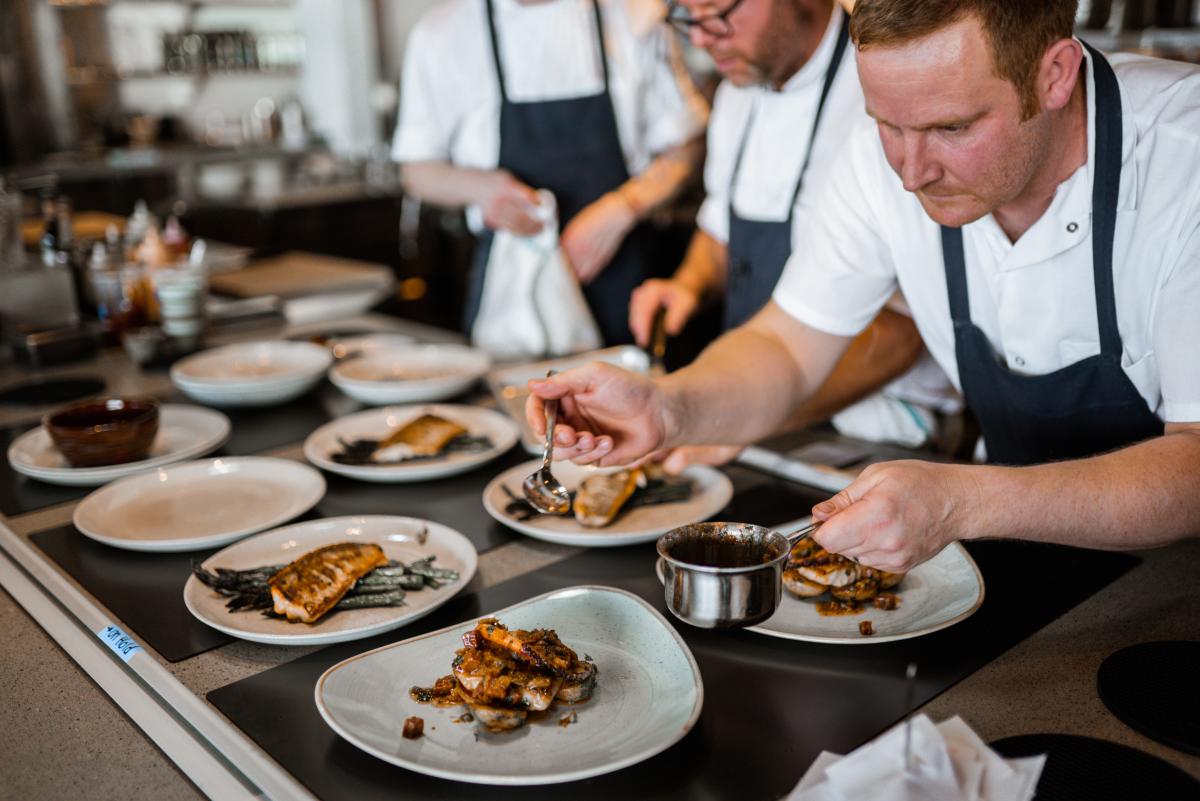 After jumping over the pond from England to Vancouver, Neil became the opening chef at Cibo Trattoria and Uva Wine Bar, which won 'Best New Restaurant in Canada' by enRoute magazine and 'Top 10 Best Restaurants in Canada' by Where magazine (yeah, that's not too shabby). He then went onto opening his first restaurant, españa – serving up top-notch Spanish tapas and making 'Top 20 Best New Restaurants in Canada.' Now, leaving his own restaurant in Vancouver behind, he's serving up big, bold Italian- and Spanish-focused flavours with beautiful Okanagan produce as the Executive Chef at Home Block at CedarCreek Estate Winery. On a side note, check out the impressive toys in his brand spanking new kitchen!
"The Okanagan has a great growing season for produce that needs hot, dry, intense heat, just like the Mediterranean has, so tomatoes, eggplant, peppers, chills, peaches, nectarines, plums, cherries…I could go on. All definitely taste way better than when they are grown in cooler, wetter climates like Vancouver."
I believe that it's the produce we have access to and the stories behind who grows them that is our secret weapon, and I'm glad I'm not the only one who thinks that.
Pick up take out at Home Block.
Support local. Let the eating commence. Check out all of the local restaurants currently offering delivery and take out.