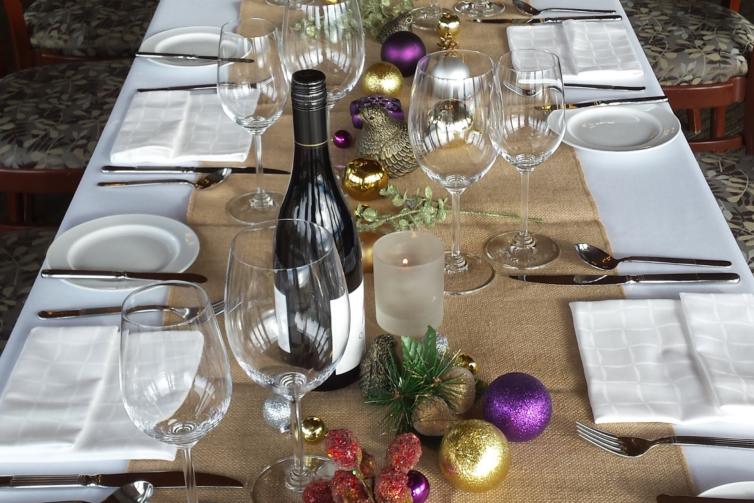 The tables at Old Vines Restaurant at Quails' Gate Winery are ready for holiday cheer.
We love visiting the local wineries at this time of year because the busy season and harvest are both over, so the winemakers have more time to visit. This time of year presents the best opportunity for an intimate or technical wine experience where you can learn about the wines from the people who are making them.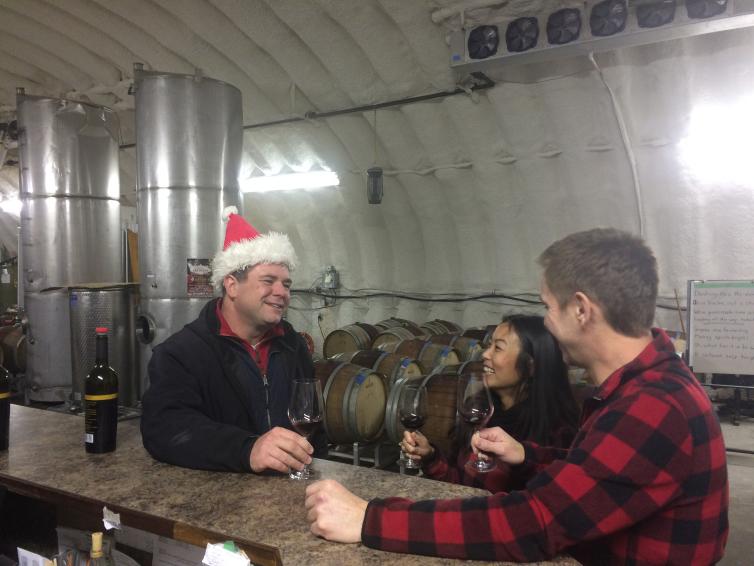 Learning about the new releases at Rollingdale Winery from owner and winemaker Steve Dale.
During non-peak times of year, several of the local wineries offer fantastic date-night options with their popular themed events to help celebrate the season.
Here are a few upcoming Christmas events to check out:
1. The Kelowna FabFive Wine Trail Christmas Sale
Saturday, November 26
12pm to 5pm

Check out the Kelowna FabFive Wineries for special pricing and free tastings!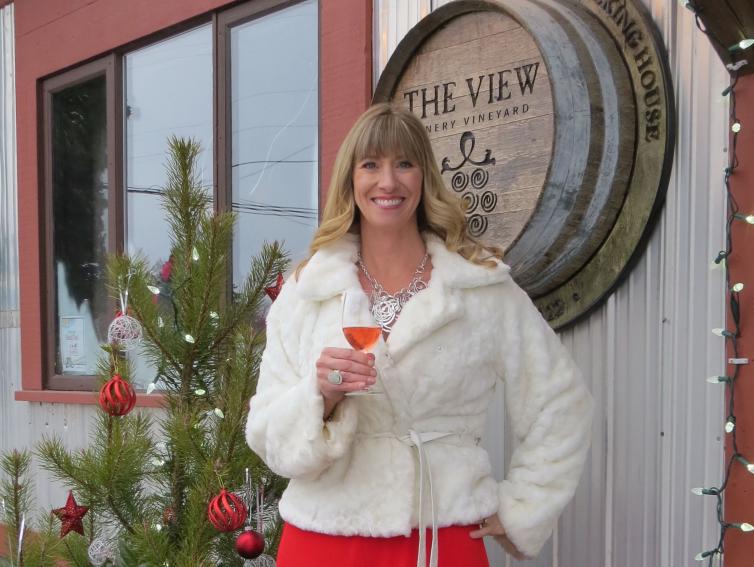 Jennifer Turton-Molgat of The View Winery getting ready for the holidays.
2. Lake Country's Scenic Sip Christmas Weekend Wonderland
Saturday December 3 & Sunday December 4
11am to 4pm

Enjoy holiday treats, vendors, and crafts! In lieu of tasting fees, donations will be accepted for the Lake Country Food Bank.
3. Westside Winetrail's Sip into the Season
Sunday December 4
12pm to 5pm

Travel from winery to winery along the Westside Wine Trail as you enjoy the works of local artisans at each location while sipping on award-winning wines.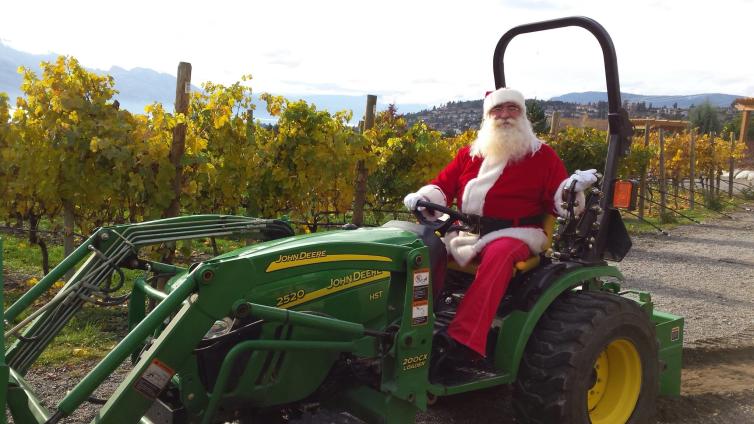 Santa checking out the vines at Quails' Gate Winery.
4. Pictures with Santa at CedarCreek Estate Winery
Saturday December 3
12pm to 3pm
You can also capture your holiday memories at Santa's Workshop at CedarCreek Estate Winery. Admission to this event is by donation to the Salvation Army.

Photo with Santa and Mrs. Claus at CedarCreek Estate Winery.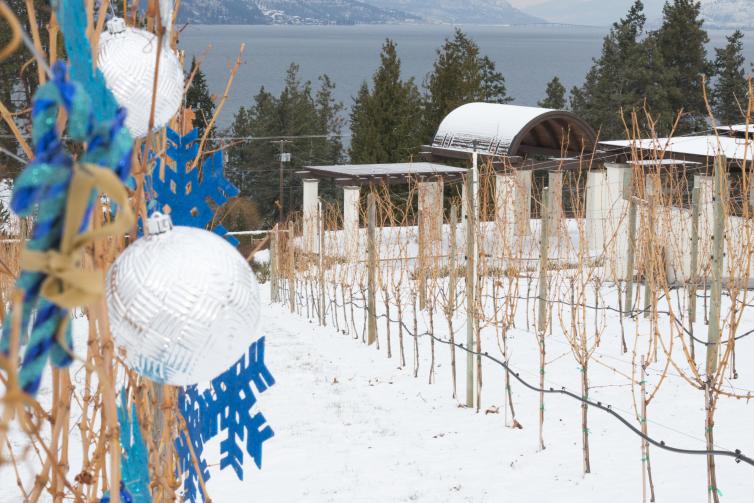 Decorated Vines at CedarCreek Estate Winery.
5. The Hills Night Market at Summerhill Pyramid Winery
Every Thursday night until December 15
4pm to 9pm
Who doesn't love a great night market? Summerhill Pyramid Winery has one every Thursday night featuring beautiful collections from local artisans.

Summerhill Pyramid Winery at night. Photo by Kevin Trowbridge.
---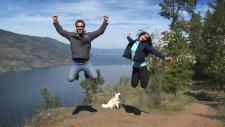 Wesla Wong & Duane English are meteorologists based in Kelowna. When not looking at weather charts, you will find the couple skiing, playing music or hiking with their dogs - enjoying everything that the Okanagan has to offer.