Cookies. Enough said. You don't even need a reason.
That's why I decided to put together a tiny guide of where to go to fulfil your inner cookie monster cravings when you're in and around Kelowna (and yes, I tried them all recently, too, and have zero regrets):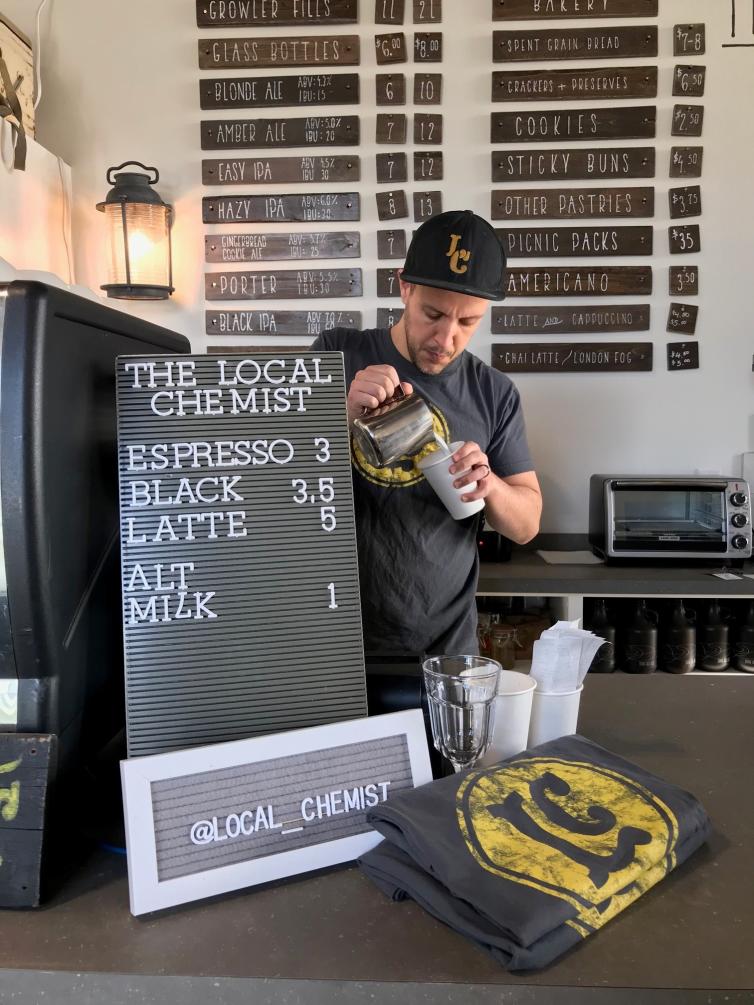 Kelowna's ale trail is growing day-by-day and Rustic Reel is one of its latest additions. Chef Kacia is all about wholesome food made with love - she even wakes up at 3 a.m. to bake Friday to Sunday when the Tackle Box (their side door market shop) is in full swing. In collaboration with Dan from The Local Chemist, they recommend trying an Americano with the classic chocolate chip cookie, Chai with the peanut butter version or a flat white with the nut butter cookie. Best of all, their cookies selections rotate to keep you on your toes and make life a touch more interesting.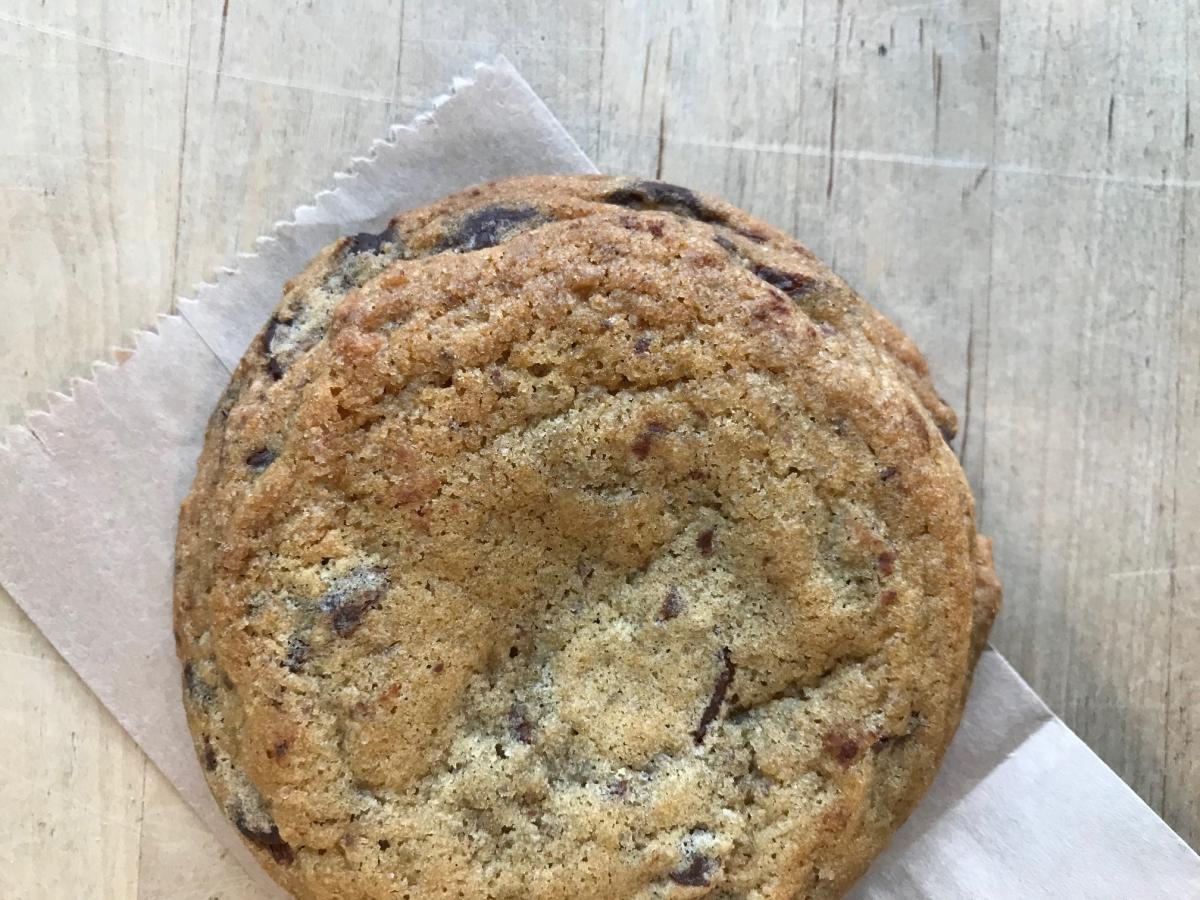 Okanagan Grocery has been serving up artisan bread using quality ingredients for years and years; they even have a Callebaut (a fancy baker's grade Belgian chocolate) chocolate loaf that's killer. Back to cookies – a snack-sized cookie with actual Callebaut chocolate chunks that don't melt away in the baking process. You may have a hard time choosing over the regular chocolate chip, the chocolate hazelnut or the cranberry almond jumble cookie. 

Waterfront Cafe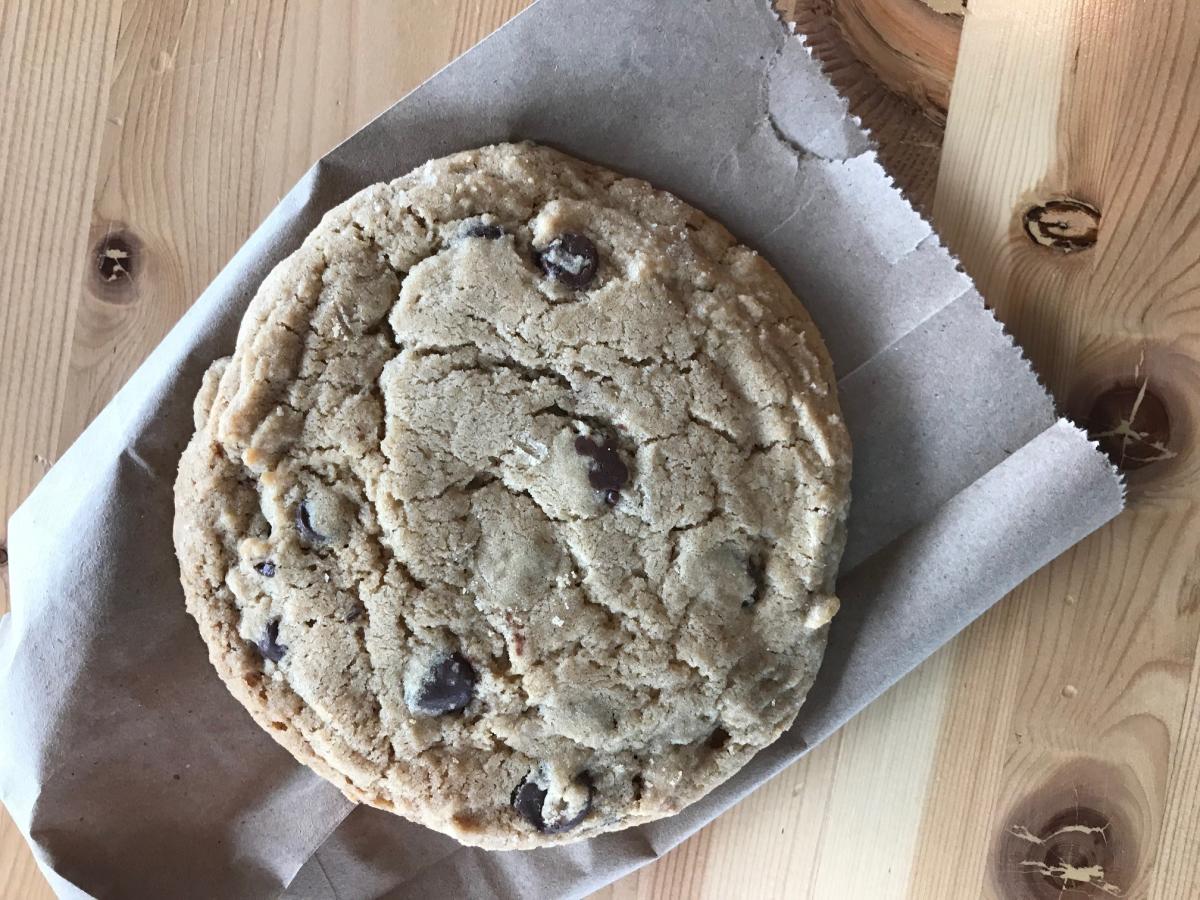 A cookie the size of my hand and a little more crumbly than the others I've tried. I really like that Chef/Owner, Mark Filatow puts as much thought and attention to sourcing his coffee as he does with his produce, meaning from people who buy direct-to-the-source. Two regulars on his rotating coffee list are Phil & Sebastian from Calgary and Pilot Coffee in Toronto. The staff at Waterfront recommends sipping a cappuccino whilst making a crumbly mess (in the best possible way) and dunking action is encouraged. Now, peanut butter or chocolate chip?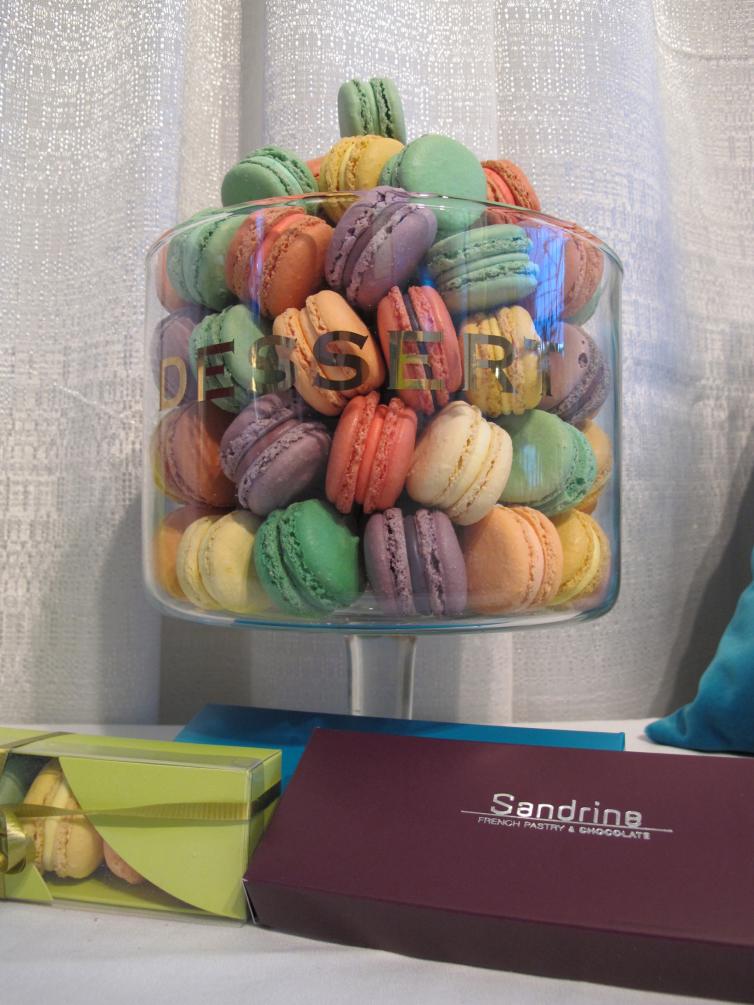 Just to be clear, these are Macarons – little French almond flour meringue bite-sized treats of love made by Sandrine French Chocolate & Pastry. They're not to be confused with a Macaroon, which is something completely different, or Macron, the President of France (you wouldn't want to eat a person). When done right (and Sandrine's are), they're light and crispy and a deliciously chewy cookie. Sandrine recommends washing it down with a 'real hot chocolate' made in-house, which sounds like a rich, velvety and creamy pairing of our dreams.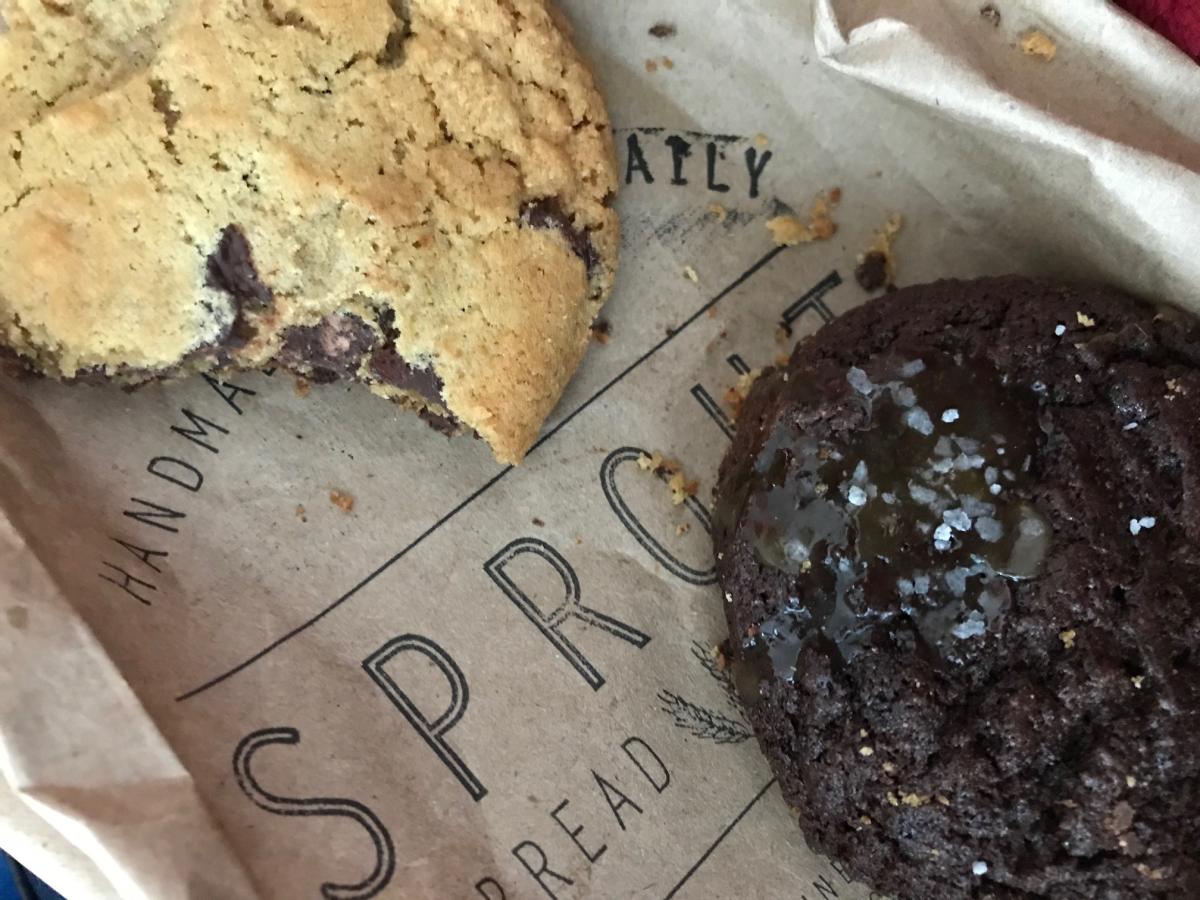 Ok, if a brownie and a cookie had a baby, this would be it. Made with 100% rye flour and topped with a splodge of caramel on one side with a sprinkling of sea salt for a sweet and savoury action. Or, there's the classic chocolate chip cookie - crispy-edged, chewy-centred with a hint of sea salt, which makes it pop - they're a cookie with a little bit of everything. Hands down, these are my favourite cookies in Kelowna.