I know a thing or two about family-owned and -operated businesses because I have been part of not one but two during my time in Kelowna. Let me start by saying this: it's not easy working with your people (and after 6 years of restaurant life for me, none of our family members had been harmed – so, winning!).
When the concept of 'mum and pop shops' is becoming a dying breed all across the world, the magic in Kelowna and the Okanagan is that we're still brimming with them. It may not be easy in the complicated business world, but they're here and doing some super cool things. Here are five short stories on family-owned and -operated businesses in and around Kelowna: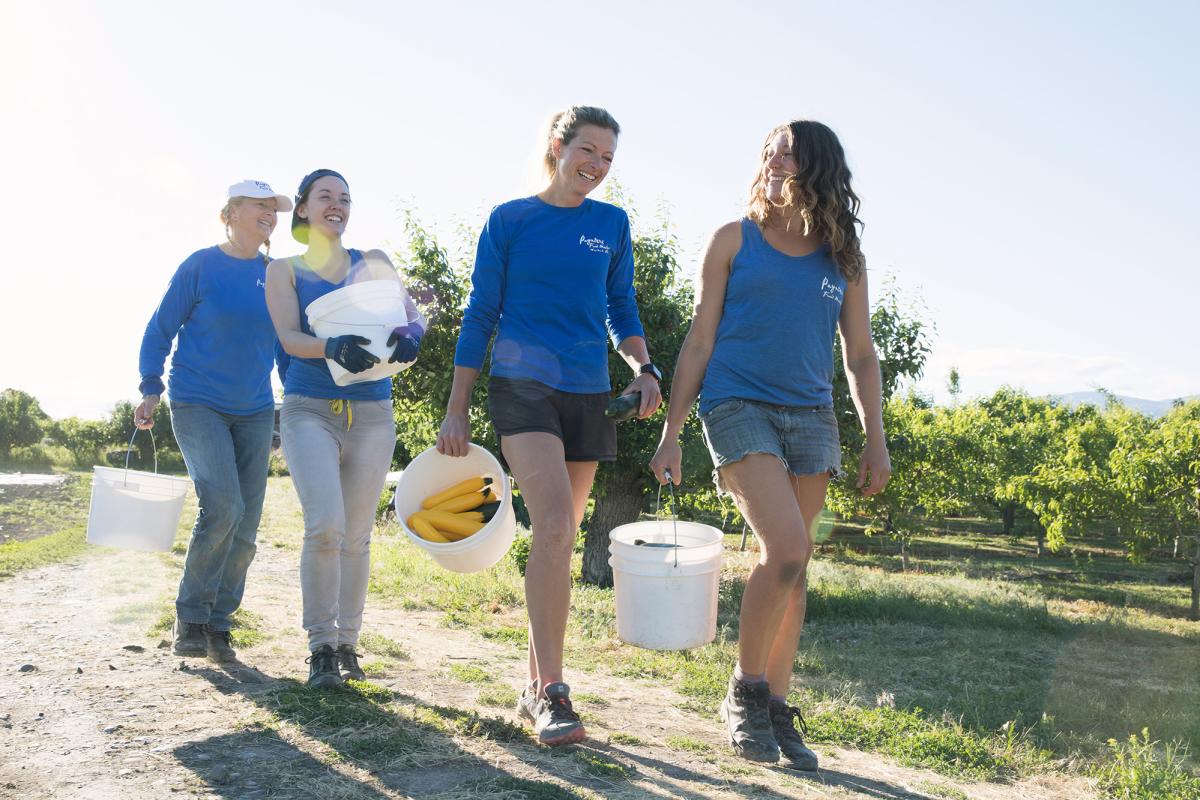 Photo by: Darren Hull
The Paynter family's West Kelowna orchard roots stretch back (way back) to 1926.
"Taken from my grandfather's (Henry Paynter Sr) diary, 'July 7th, 1951. Sold our first cherries on the side of the road.'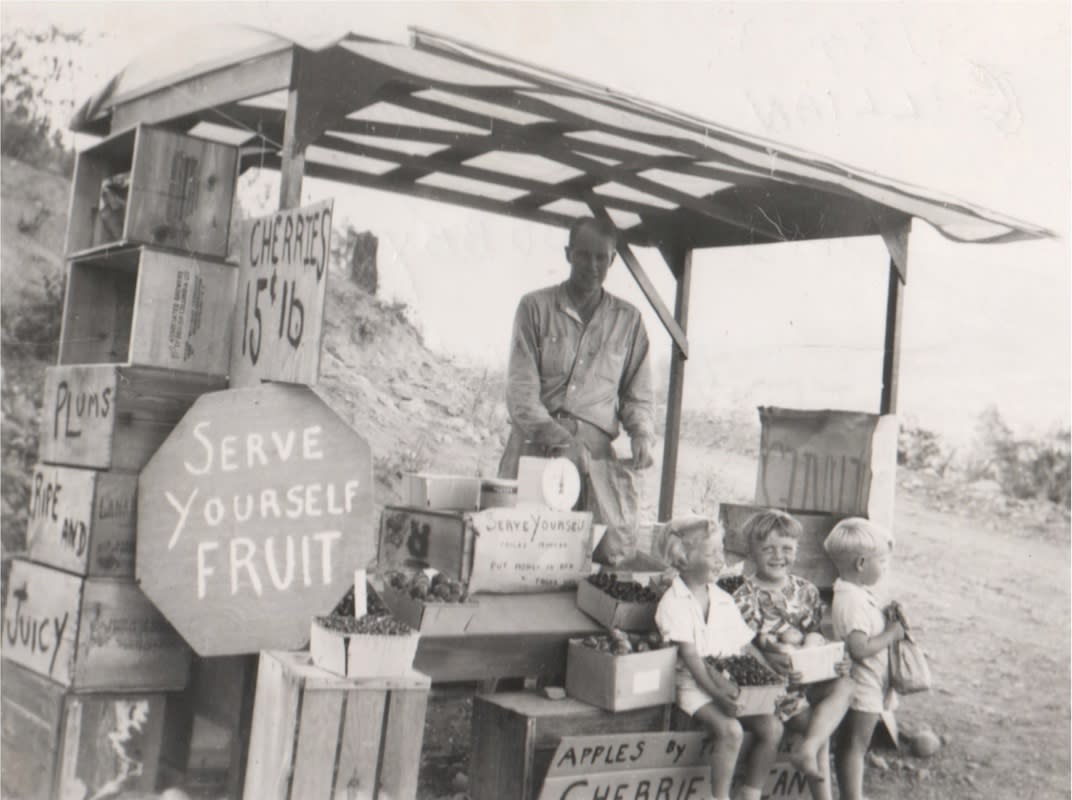 Ever since that day in 1951, they've always had a fruit stand (which usually opens from June to October) and now it's Aircraft Maintenance Engineer graduate, Jennay, who proudly operates the 40-acre fruit and veg farm and business for another generation. Their family's connection to the land stretches beyond Paynter's Fruit Market – with extended relatives still involved in the Okanagan's agriculture scene with vineyards, a winery, other orchards, and fruit stands.
At Paynter's Fruit Market, it's a community within a community. With their orchard split between half vegetables and half tree fruits, what they don't grow, they source from neighbours, with a solely grown-in-BC policy. And then there's their ice cream parlour, coffee bar, picnic area amongst the fruit trees, as well as 5-acres of fruit trees behind the market for all your 'u-pick' needs, which means throughout the season there's some type of fruit for you to pick. Sounds like a pretty stellar Okanagan day to me.
"I think it's important to know where your food is coming from and to keep agriculture land in production in the Okanagan. The more we can get everyone to buy local food, the more land around here you will see going back into food production," says Jennay.

Andrea & the McFadden Family / Okanagan Lavender & Herb Farm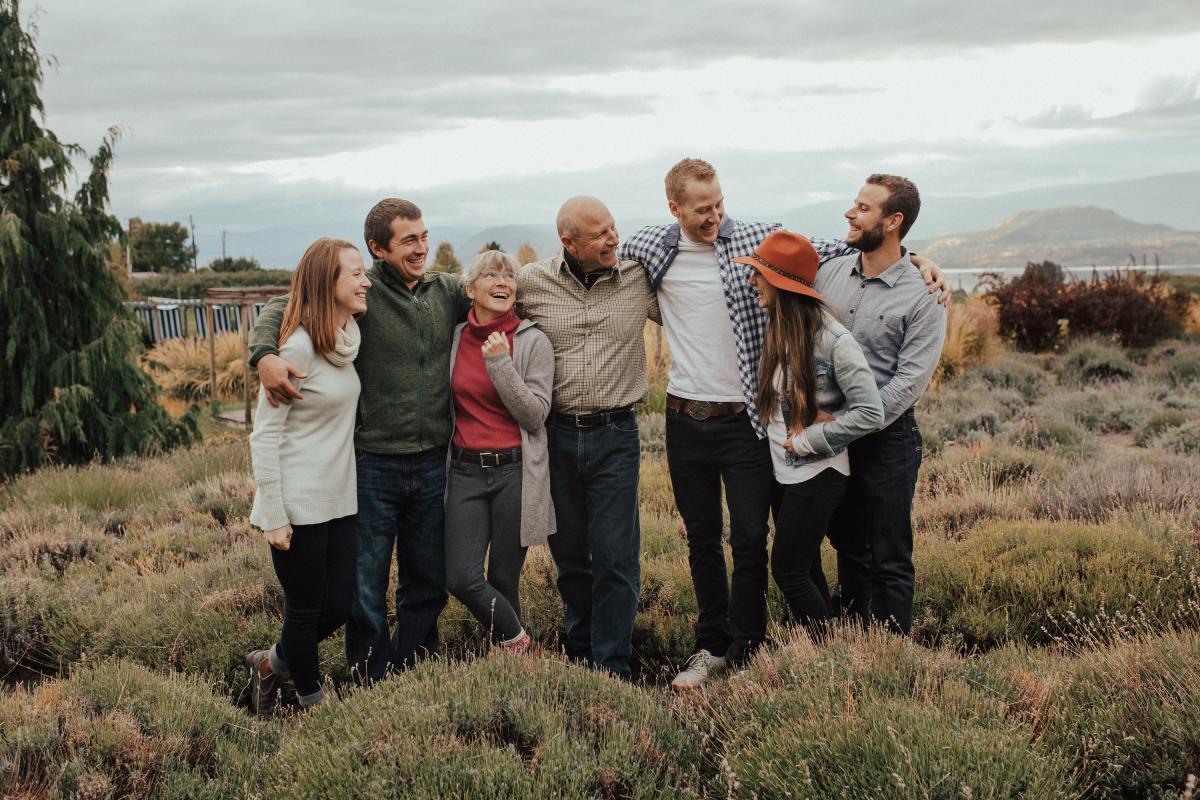 Photo by: Abigail Eveline Photography
Oh, Andrea. One of my favourite people to geek out on anything sustainability related—she is down-to-earth, kind, and always willing to answer my random questions. For four generations, her family is Kelowna General Hospital born! Hailing from the Stewart family of Quails' Gate Winery, Okanagan Lavender & Herb Farm is a family-owned and -operated business that keeps on moving in incredible and sustainable ways.
"This is an old family farm, just 8 acres in size. My Dad (Dick Stewart) used to grow apples on it at a time when he had a number of orchards in the area. We started a test block in 1994 of 5 different lavender varieties, then in the fall of 1997, we completely removed the orchard and planted 6 acres of Gewürtztraminer and Pinot Blanc for Quails' Gate and we planted a ¼ acre of lavender up on the east side of our property. We converted a cottage that my Dad and sister had moved here in the late 1970s from Trepanier Auto Court in Peachland into a small gift shop, tiny commercial kitchen and we opened Okanagan Lavender & Herb Farm on the Mother's Day weekend in 1998 - it snowed that weekend!"
Fast-forward to today, the farm grows 20 different aromatic plants and everything is still done by-hand—the herbs are dried, distilled, and infused to create ingredients within all their products. On top of that, they've eliminated much of the plastic from their packaging and have introduced biodegradable and compostable packaging options, too. Better still, they truly are a family business—daughter, Keely, is the Brand Manager, son, Liam, is learning about inventory management and costings, daughter-in-law, Alyssa, handles event planning and production, and Andrea uses her intimate connection to the land to cultivate plants, monitor harvest patterns, and develop new products.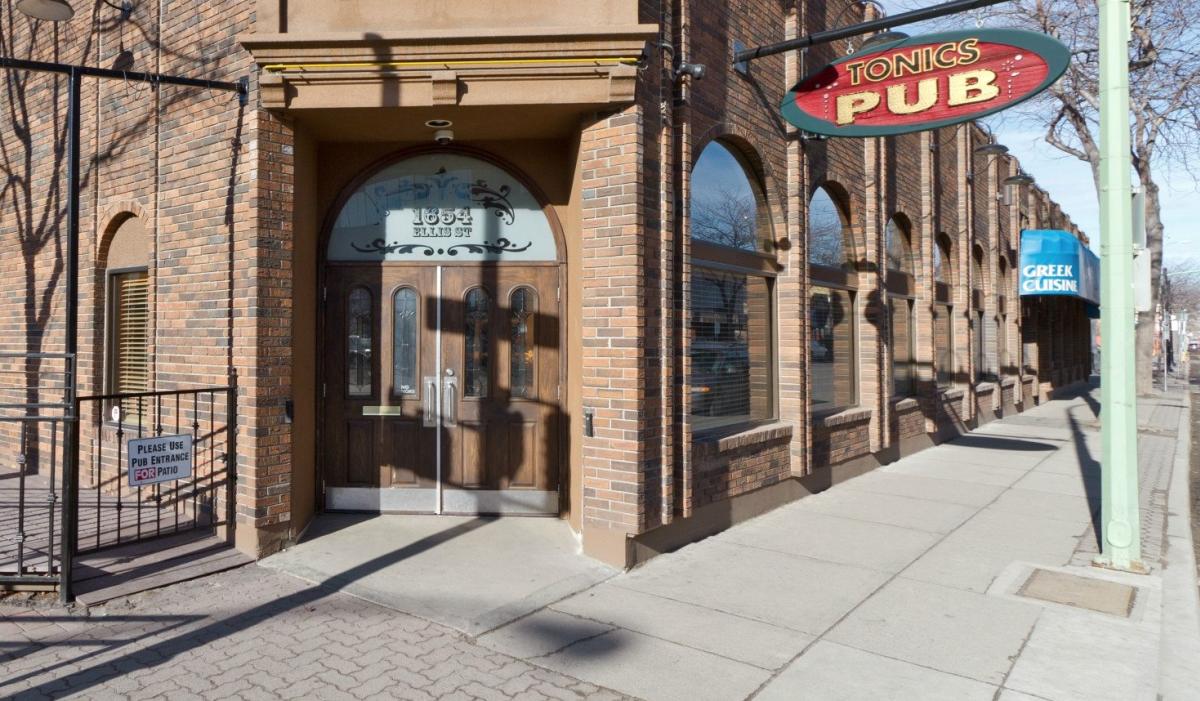 Moving from Prince George, Niko and his family have lived and contributed to the then, tiny Kelowna community since January 1989. Building restaurants with a community focus, his family were amongst the first to offer dinners to the homeless (a tradition that has kept on going) and in 1994, he and business partner, Tony, opened the doors to Yama's Taverna—fast forward 26 years and they're still part of a now very different, local food scene.
Yama's Taverna gives you a taste of made-from-scratch family recipes originating from the mainland of Kalamata (yes, like the olive) down to the island of Crete on Greece's southern tip. Next door, Tonics is dubbed as the "place for everyone" by the owner, Nick, but especially those as faithful to the Kelowna Rockets as they are.
This family business has about eight family members lending a hand in every way, shape, and form—from hostesses and managers to admin, and a special shout out to Maria Sintichakis or Mum, who may have retired but "worked her butt off for many, many years – everyone loves Yia Yia [grandma]".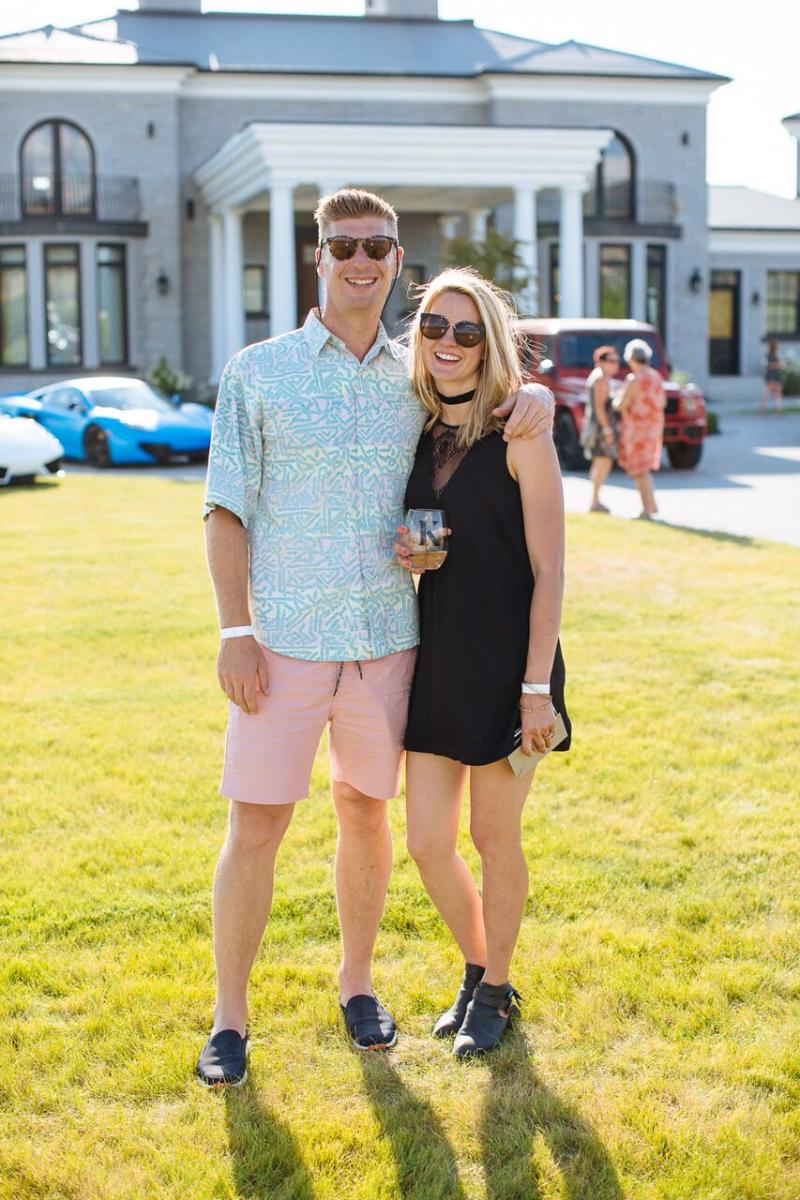 The Kitsch family's Okanagan roots stretch back to 1910 when Kelowna was a teeny, tiny pioneer settlement. Four generations on, this entrepreneurial family is helping shape the future of the Okanagan Valley with a little #okanaganinaglass and a community focus.
"Trent and I are both born and raised Kelowna, Trent being the third generation. We were both KSS Owls, I hung out in the skate park and library while Trent was a triple-A basketball and baseball star."
After selling a successful underwear company, the couple moved back to Kelowna in 2010, planted a vineyard, dreamed up a stunning winery, and started a family. At Kitsch, they've got a special thing going on, producing elegant award-winning wines in an approachable, unpretentious, and fun way. Delicious—their wines are delicious, too (that's important).
"The setting and product are both world-class while we bang out hip hop beats in a garage covered in street art and filled with fun yet knowledgeable storytellers," says Ria.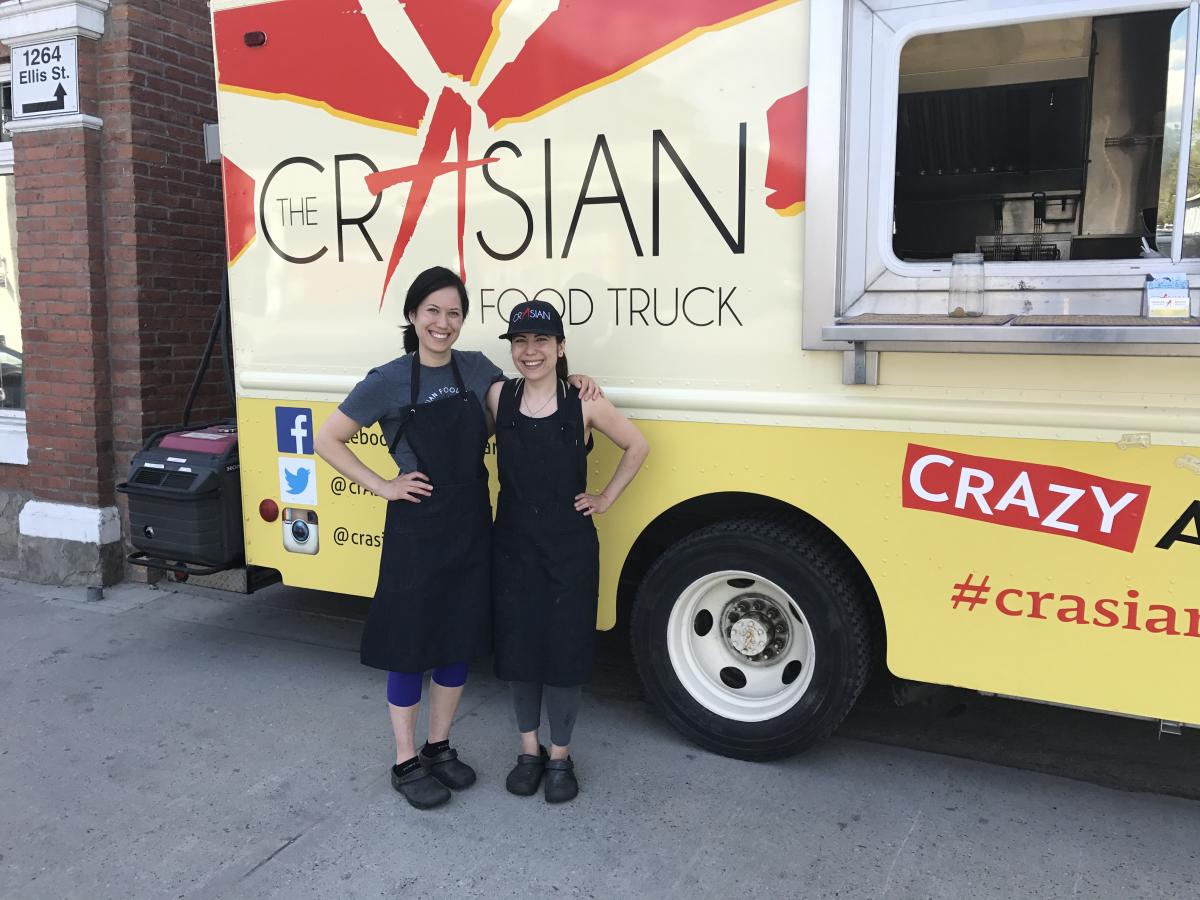 Back in 2014, there were only a handful of food trucks operating in and around Kelowna and CrAsian was one of them. The idea: "to do something different, fun, hybrid - like us!" The sister tag-team of Courtney and Meiko did that – serving up fast, casual, non-pretentious eats, including Sriracha Fries, Thai Burger, Fish Tacos, and more, with their signature twist.
Growing up in a food-centric household meant learning early on that " the kitchen is truly the heart of the house." Despite neither having formal training or working in a professional kitchen before, it didn't stop Courtney from taking the plunge and Meiko was right by her sister's side.
From a single food truck in 2014 to building a mini-empire—they added Provisions Kitchen & Catering at Kettle River Brewing and BoxcAr, inside the BNA tasting room, to their credentials this past year. Yet again, proof that Kelowna is a place where things are possible.
"We like to say that our differences help us complete each other and have helped us keep things running smoothly; where one of us lacks the other always picks up, and the sibling-telepathy thing has been incredibly helpful in mid-service chaos!" says Meiko.
When I closed our family business and left restaurant life, I promised to always support local and do what I can to help. I feel very fortunate to tell part of your stories.
Thank you.