Media Visits
Tourism Kelowna's Communications Department offers an extensive visiting journalists program. In addition to coordinating individual and group tours year-round, our team can recommend or set up accommodations, activities, and interviews and provide information and ideas for content.
To allow our team to aide you in your visit to Kelowna and suit the specific needs of your assignment, please complete the Media Information Form and submit it to our Communications team several weeks in advance of your proposed visit.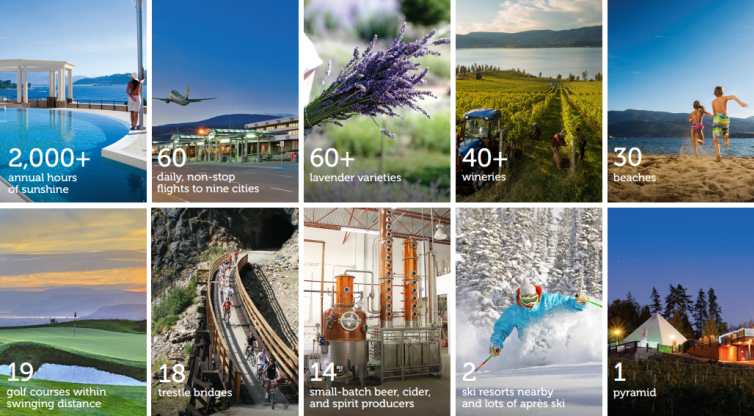 The Media Information Form should include the following:
Description of assignment, including length, focus, and publication air date
Description of outlet / audience / program with circulation and additional demographic details
Proposed visit dates
Logistical requirements for the visit
Samples and clips of previous work (naturally, we appreciate speculative assignments)
Please read below before completing the form:
All requests for visit assistance are reviewed on a case-by-case basis and will result in varying levels of support.
Tourism Kelowna requires a minimum audience of 25,000 unique monthly viewers or circulation in order to be considered for hosting support.
4-6 weeks advance notice is preferred
High season requests (mid-June to mid-September) require a minimum of 8-12 weeks' notice to be considered; hosting during this time is reserved for key opportunities.
Hosting support for one-night stop overs will only be considered for media on assignment
Hosting assistance is not provided to personal travelling companions; any exceptions are at the discretion of Tourism Kelowna
Any baggage fees, flight changes, and cancellation fees once booked by Tourism Kelowna are the responsibility of the visiting journalist.